Back to Fairbourne Railway Main Page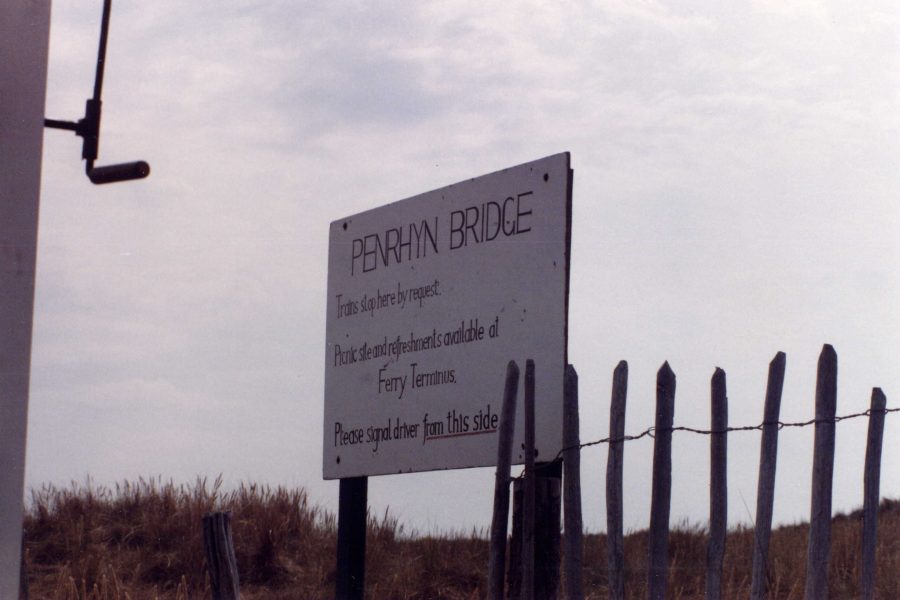 Never much of a station let alone a halt, some people got off here to walk over to the beach on the other side of the dunes.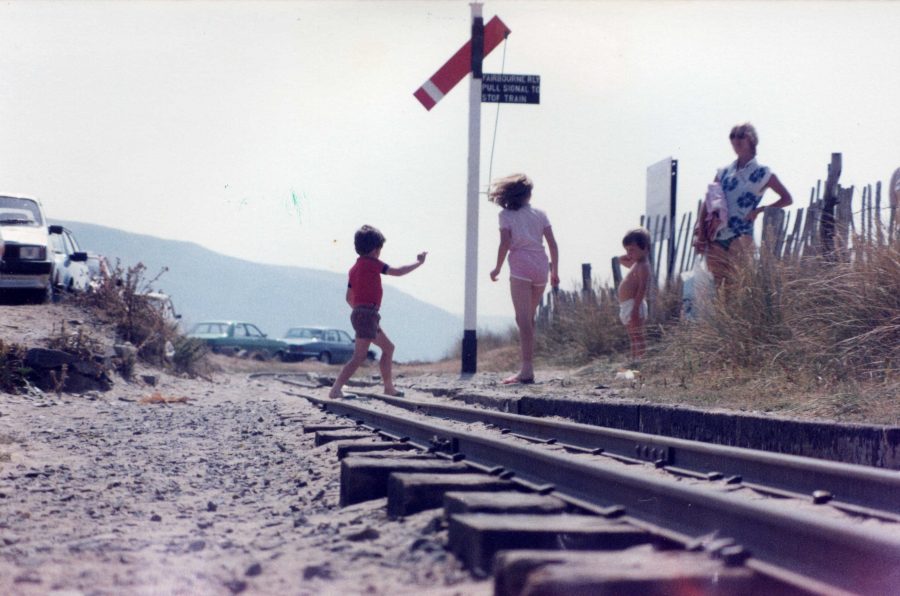 For a season or two, we had these pull-down semaphore signs which the punters could use to stop the train. Unfortunately, everyone wanted to stop the train regardless of using the train or not, so the practice was discontinued when we dismantled them later.
The second tunnel and the embankment which were eventually taken down. The embankment and the second tunnel only exacerbated the sand problem by creating a wind trap.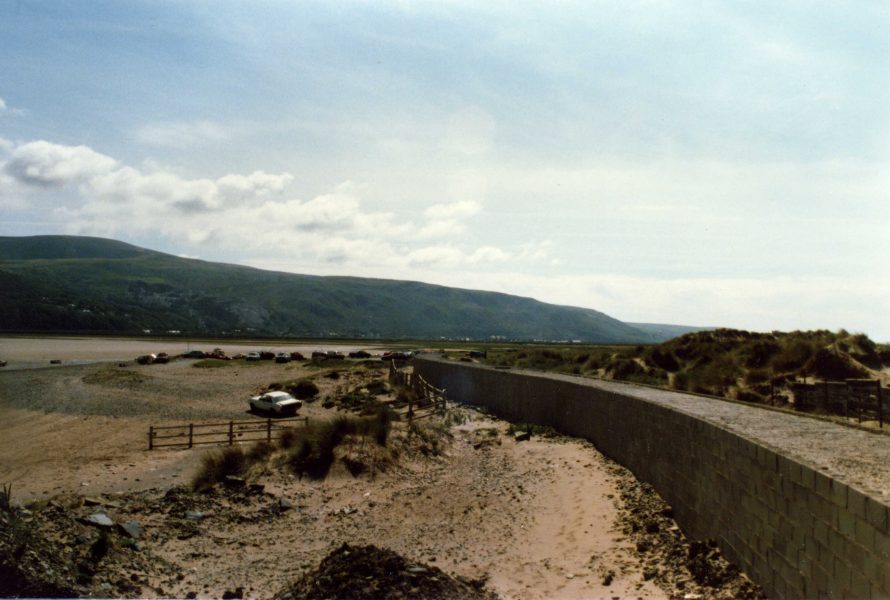 The top of the Jack Steele tunnel. This is quite a long stretch of tunnel and, for quite some time, it was completely pitch black inside. Since then, holes were opened out to allow some light to get through. It was a little frightening for the very young being in a noisy black tunnel filled with steam and smoke. On one funny occasion, John was driving a loco through the tunnel only to find a woman defecating on the track. Quickly alarmed as she saw an approaching steam loco, she quickly dashed out of the tunnel with her knickers still down to her feet. As the loco just missed her, John managed to slap her backside just as she emerged from the tunnel. Thankfully, no injuries, just a lost of dignity!
Beyond are the beautiful golden beaches blessing the area. With large tidal differences, you can get miles and miles of open sand.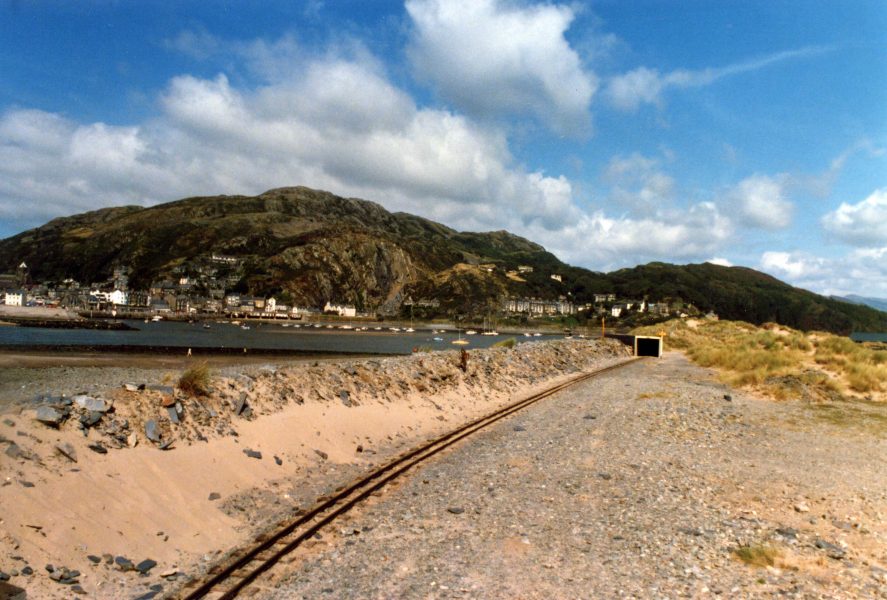 The 'sand trap' section of the line.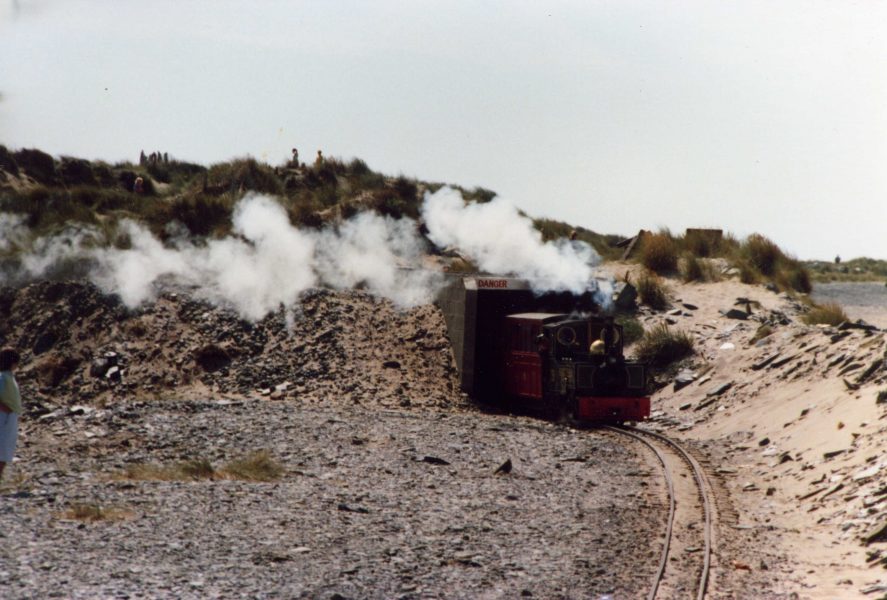 Here comes Yeo emerging out of the Jack Steele tunnel.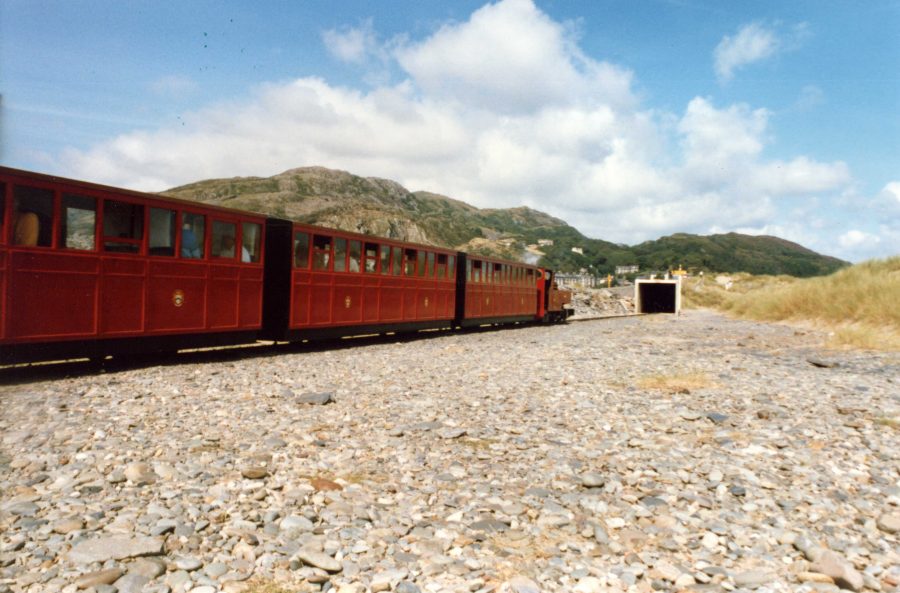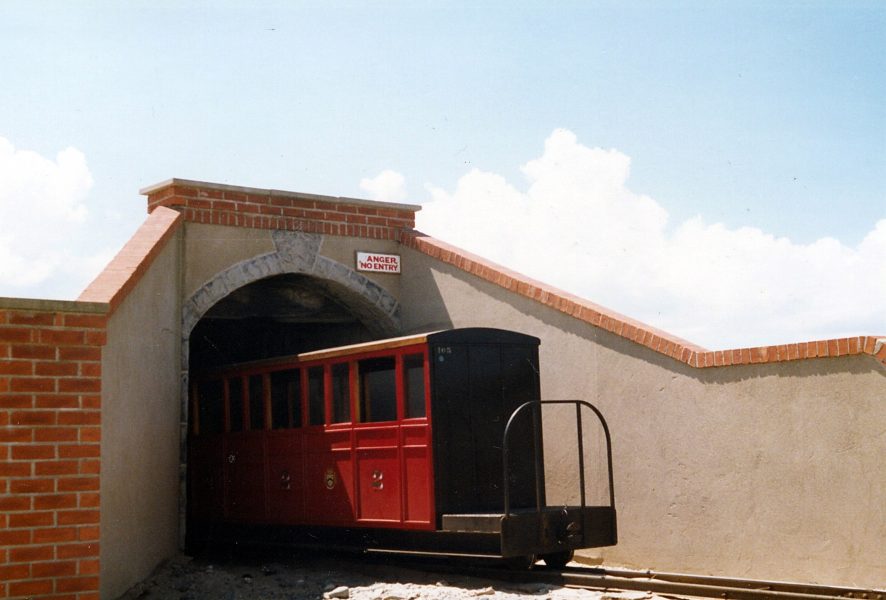 Often the 'D' mysteriously disappeared from the sign!
The only good thing about the second tunnel was that the passengers suddenly got a fantastic view of the estuary and Barmouth beyond.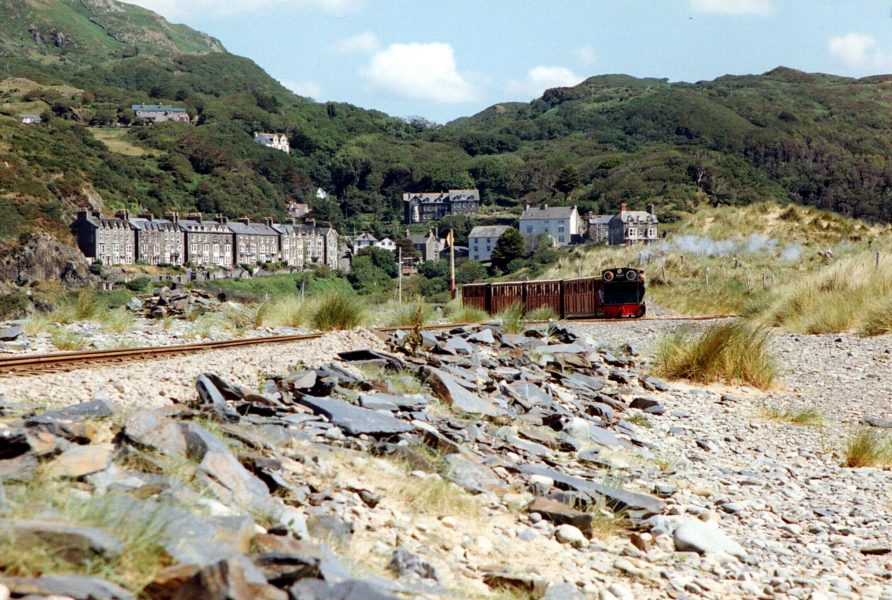 Second tunnel and embankment removed. A better outcome with respect to sand buildup.