Photography has always been a hobby of mine (although there are many others out there with truly extraordinary photos). It really started out whilst living in Colorado when my mother was producing and exhibiting her beautiful photographs of old mining towns, aspen forests and Georgian buildings using an old Pentax KX SLR. She then bought a newer ME model which gave her some automatic functionality. She bequeathed her old fully-manual KX to me which proved to be an effective teacher of photography. The digital age was convenient, but the majority of my photos were taken with the unusual James Bond-looking Ricoh RCD-7. It had some great capabilities, but ultimately, it did have some severe limitations. During 2008, I picked up my first digital SLR (Canon 40D) which I really enjoy using.
The following photos were taken either by a manual Pentax KX SLR, Ricoh RCD-7 digital compact camera, or a Canon 40D digital SLR.
I do not 'doctor' any of my photos (except sharpening) unless stated otherwise in the description.
Below is my current list of top 100 favourite photos.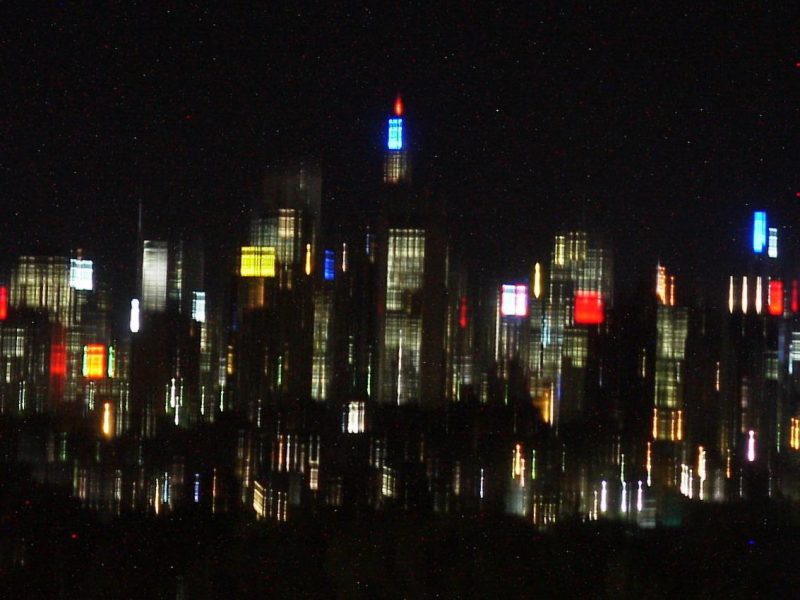 1. Fuzzy Sydney
During the time I was living in Sydney in 2008, I took this picture of Sydney CBD over the harbour from a high point in Waverley. The shaky (accidental) image produced a desirable result which would not be too out-of-place on a three-piece canvas.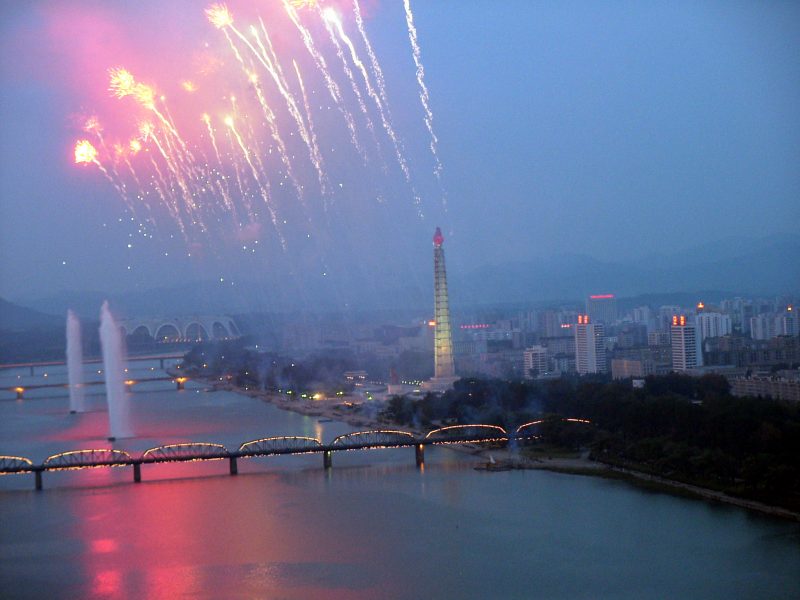 2. Juche Fire
Taken from a hotel window of a hotel in the middle of Pyongyang in North Korea during 2003, this was the precursor to the annual torchlight parade. In the far background is the great parachute-shaped stadium and in the middle of the picture is the Tower of the Juche Idea.
3. Moscow Head
My head (in the lower-right corner) competing with other follically-challenged heads at Moscow's Sculpture Garden in Moscow during 2003.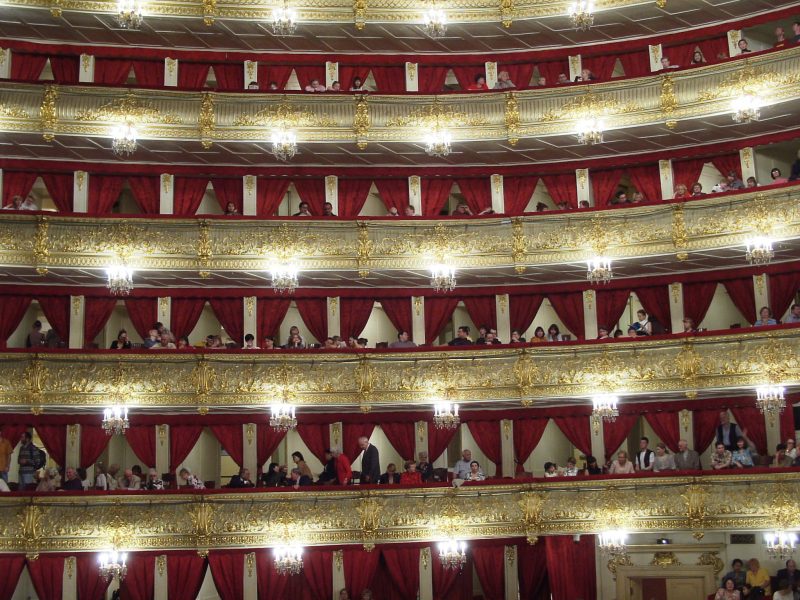 4. At The Bolshoi
Using a very small tripod at the Bolshoi Ballet in Moscow during 2003, I managed to capture some nice shots at the Bolshoi Ballet only to find out by the 'Bolshoi police' that photos are prohibited.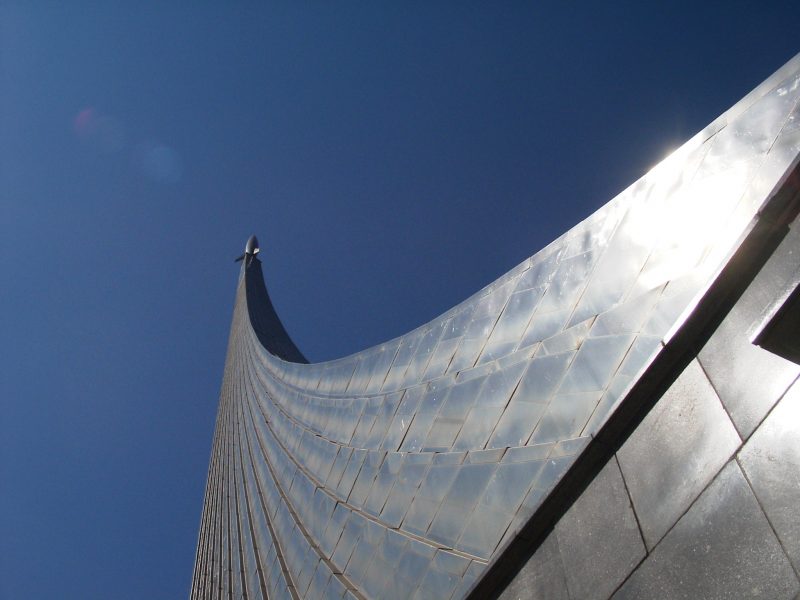 5. Soviets In Space
In the northern suburbs of Moscow lies the VDNKh park which is short for the epically-named Vystavka Dostizheniy Narodnogo Khozyaystva (or, Exhibition of Achievements of National Economy) park which brags about many Soviet achievements. The above picture (depicting space travel) was taken whilst I was there in 2003 and is, indeed, quite a sight.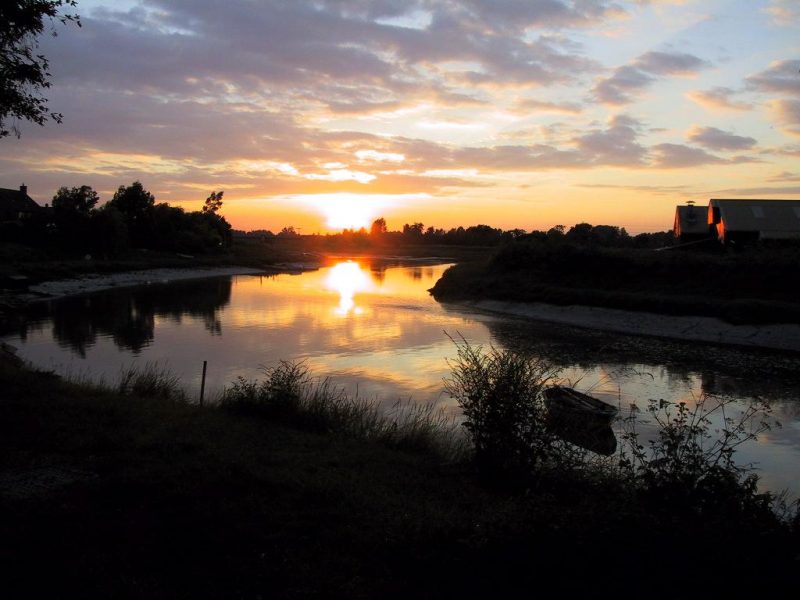 6. Essex River Sunset
Sunset over the River Chelmer near the bridge by Market Hill in Maldon, Essex during 2001.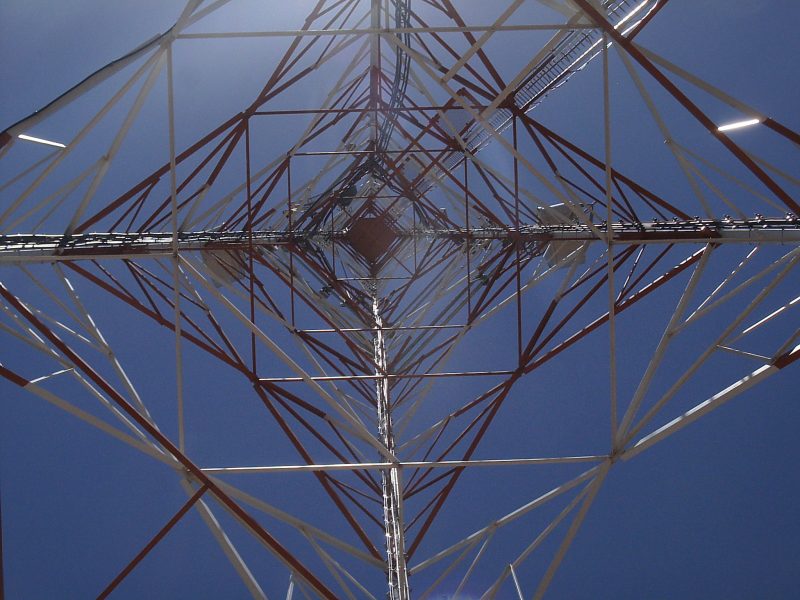 7. Lattice To The Gods
Looking straight up a mobile telecommunications lattice tower in Balranald, New South Wales, Australia. Taken on one of my engineering surveys for Optus during 2008.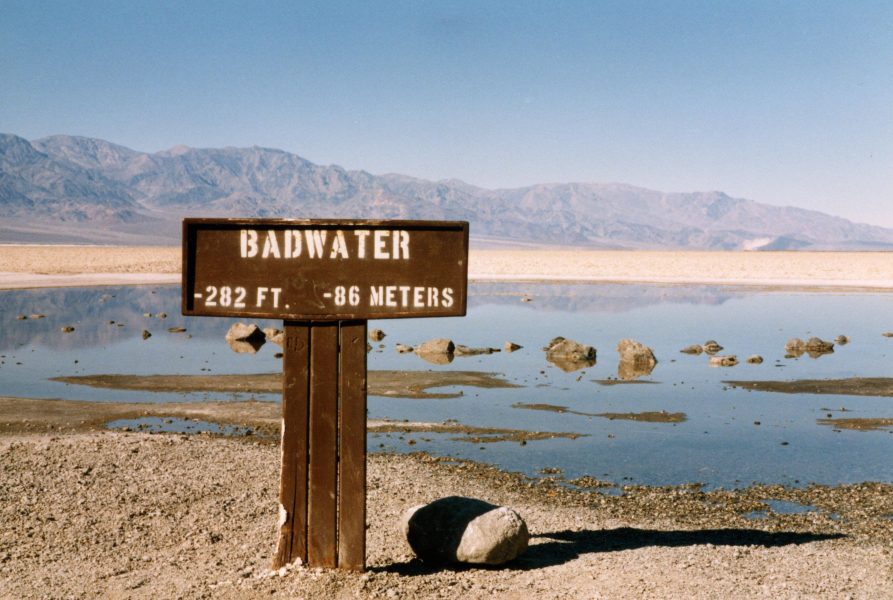 8. Badwater
Badwater Basin (in Death Valley, California) is the lowest point in North America. This photograph was scanned from a print taken from my first SLR camera (Pentax KX) using Ektar 25 film. I took this photo in 1995 during a family tour around the US southwest.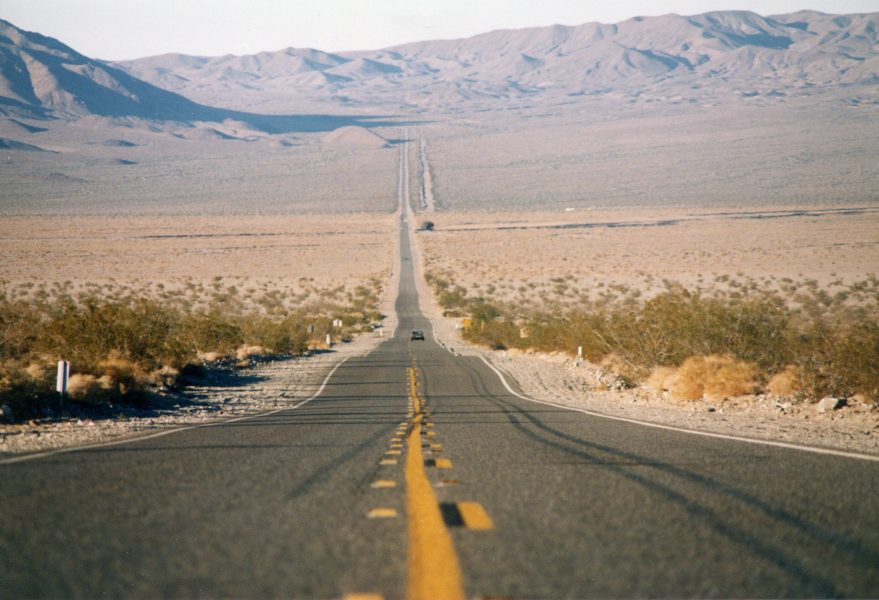 9. Lost Highway
One of many roads found in the southern California desert. This one was taken during the approaches to Death Valley in 1995 and was taken rather precariously lying stomach down in the middle of a road. My mother, who was travelling with me at the time, was the 'lookout'.
10. Tombstone
Taken at Tombstone, Arizona during 1995. Converted to black & white and using a telephoto lens, the background courthouse is brought in close to the foreground buildings.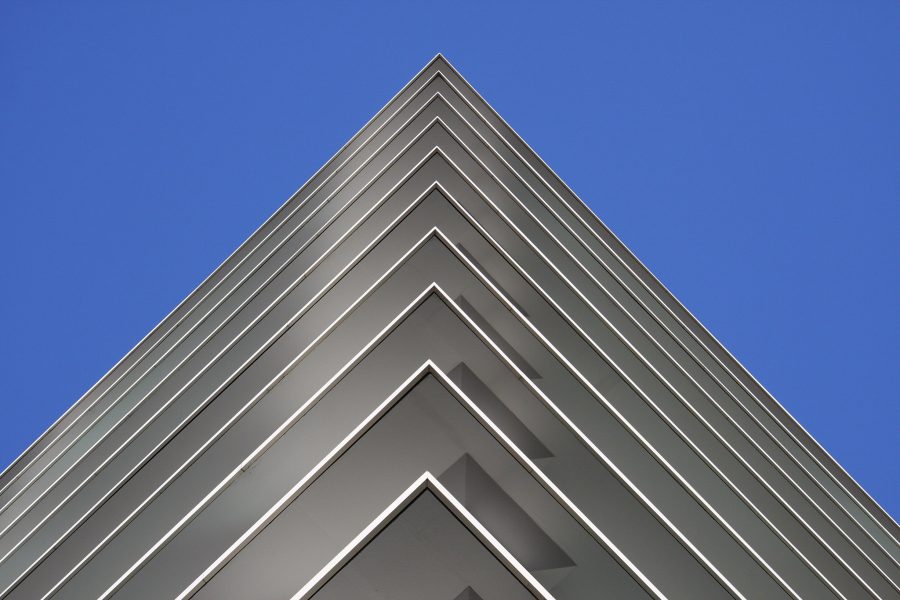 11. Isosceles
Looking directly up from the northeast corner of 99 Gawler Place in Adelaide CBD in 2008 on a fine sunny day.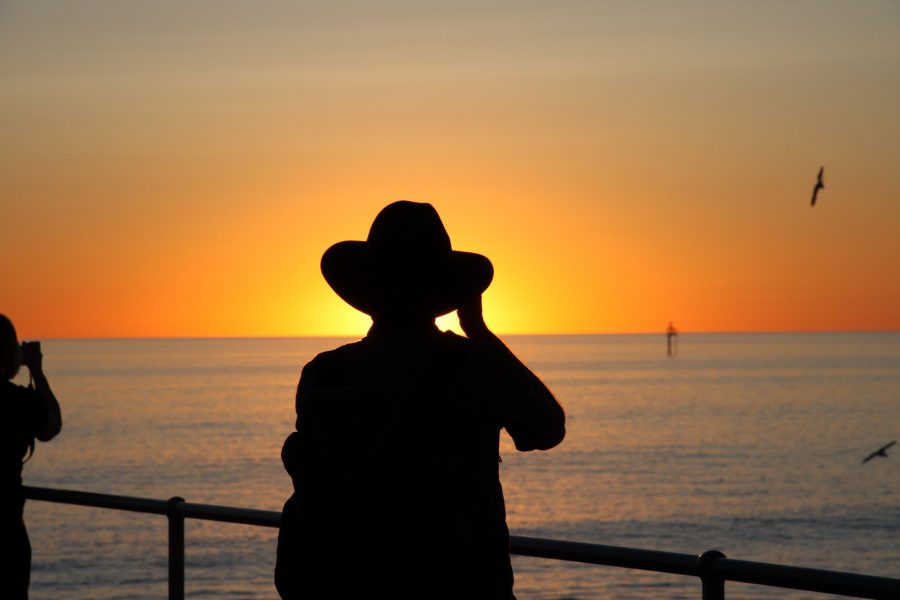 12. Glenelg Golden Soak
Silhouette of a passerby enjoying one of many fine sunsets at Glenelg Jetty in Adelaide.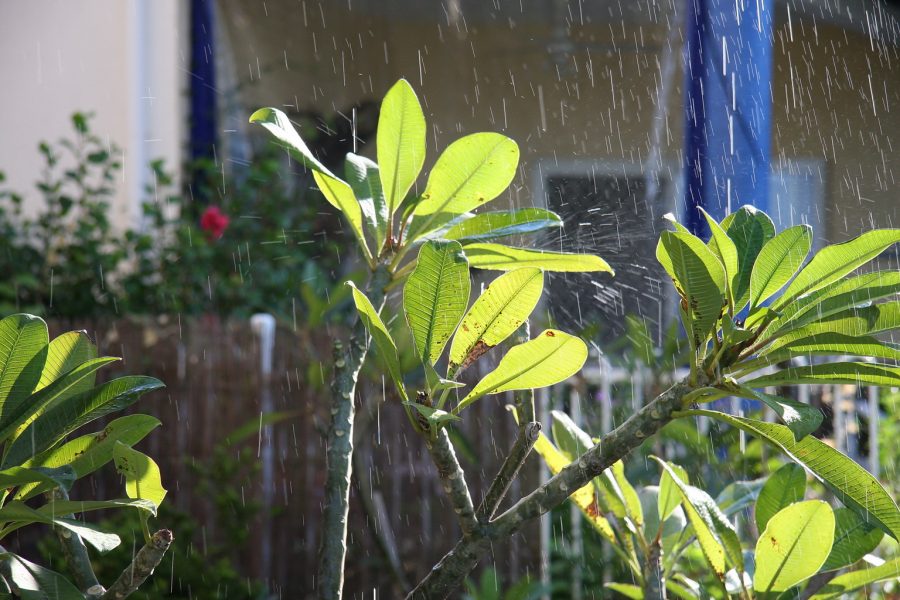 13. Needles of Water
Water falling off from the roof and splashing against plant leaves in Darwin.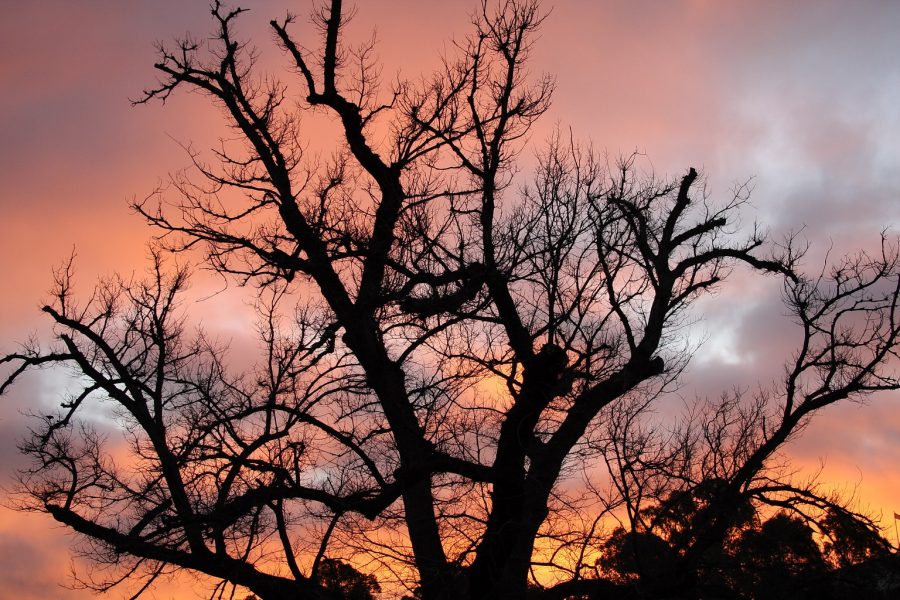 14. Silhouette Over Pink
Taken during the Chinese Moon Lantern Festival at Elder Park, Adelaide on Oct 3rd, 2009.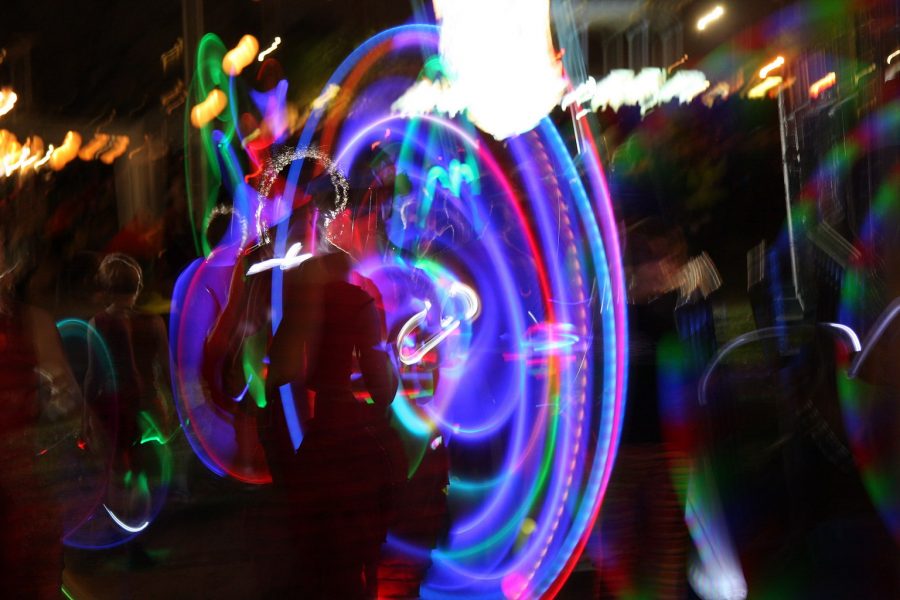 15. Psychedelic
Accidental shot of glow sticks being tossed around during the night festivities of the Chinese Moon Lantern Festival at Elder Park, Adelaide on Oct 3rd, 2009.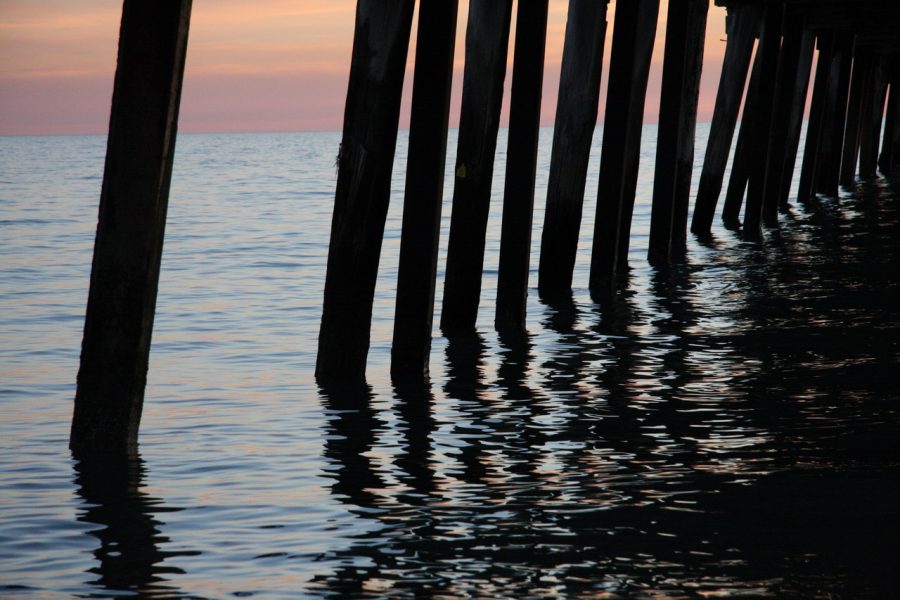 16. Henley Beach Jetty
Evening shot looking under the timber jetty at Henley Beach in Adelaide.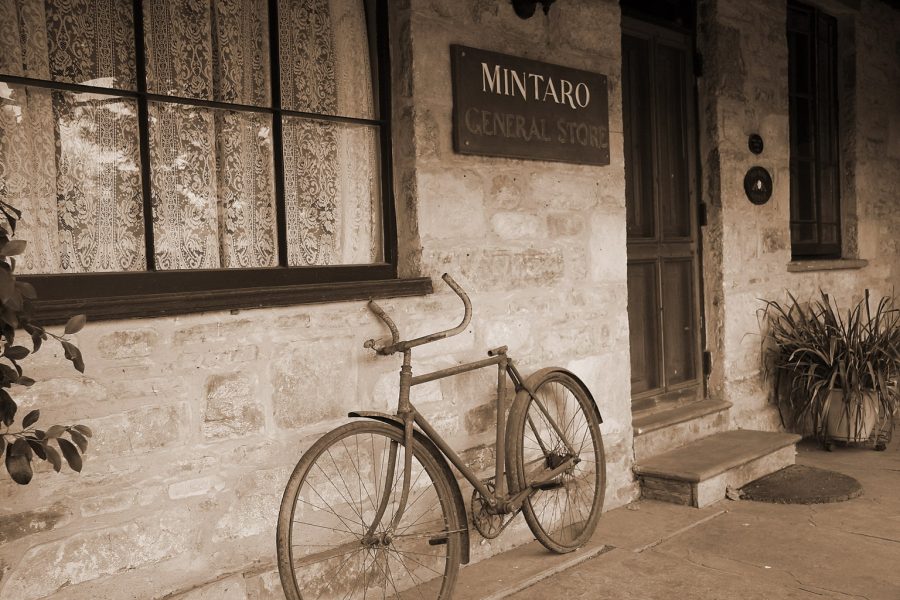 17. The Old Bicycle
Sepia shot of an old bicycle in the small heritage town of Mintaro in South Australia.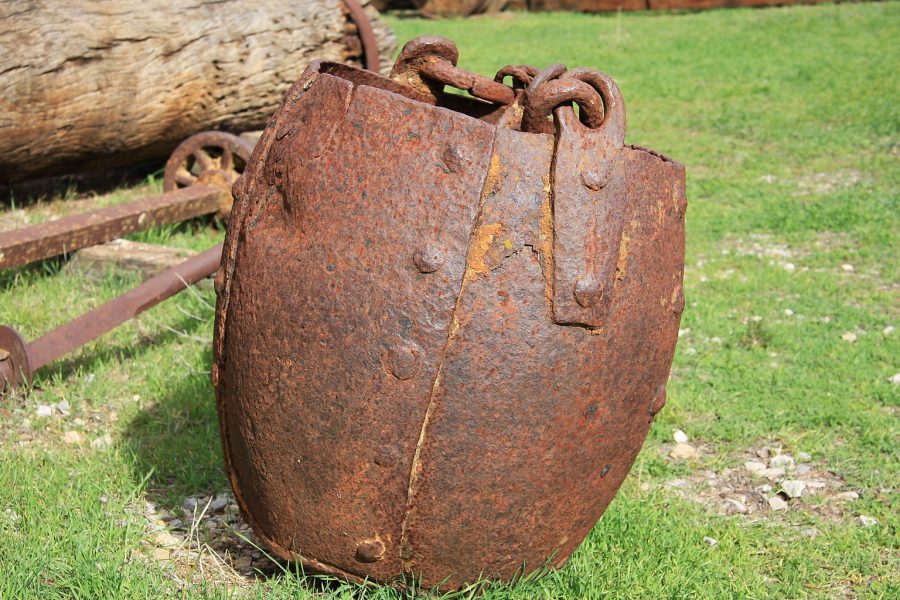 18. The Bucket
At the Bon Accord Mine and Museum in Burra, South Australia.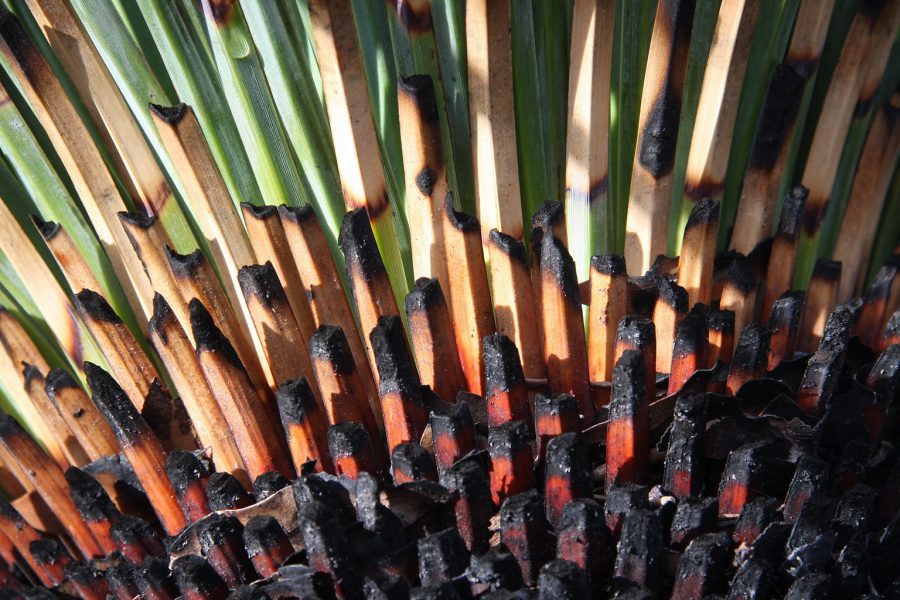 19. After The Fire
During December 2007, Kangaroo Island (off the coast of South Australia) was afflicted with major bushfires. This photo is a close-up of a yucca-related plant with burnt tips during 2008 at the northwest corner of the island near Cape Borda.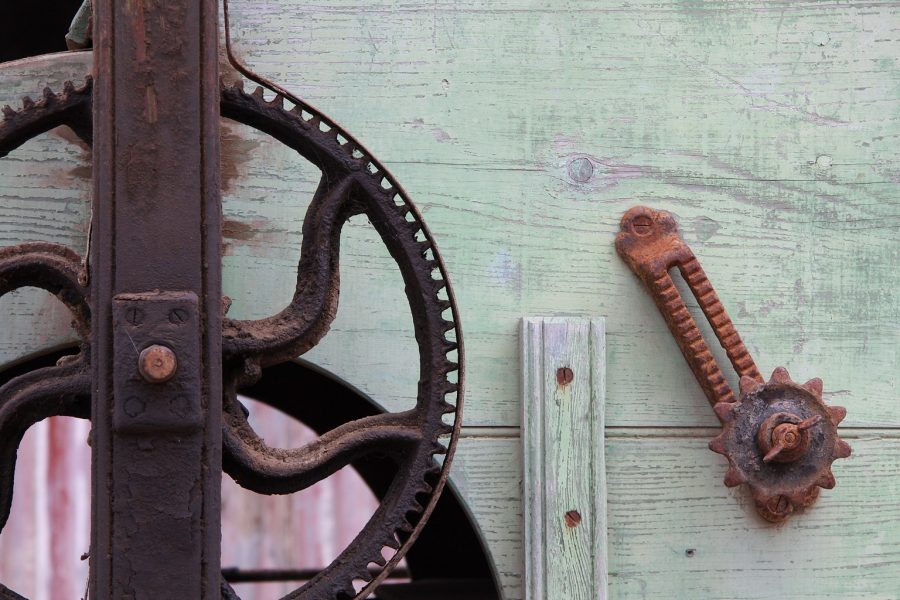 20. The Contraption
I have no idea what they are, but these were hanging off the exterior wall of the main building at the Emu Ridge Eucalyptus Oil Distillery on Kangaroo Island.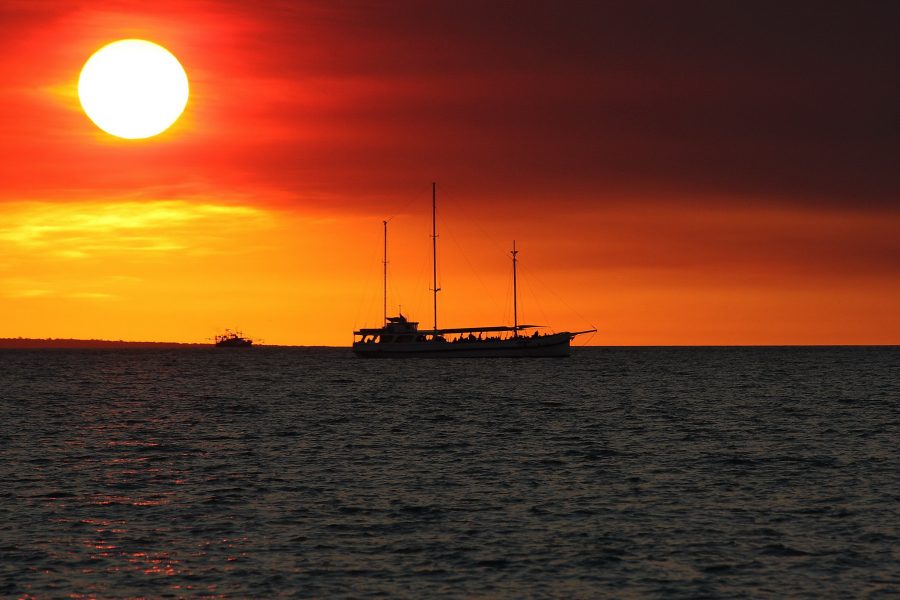 21. Boat During Darwin Sunset
Boat and sunset taken off Mindil Beach, Darwin, Australia.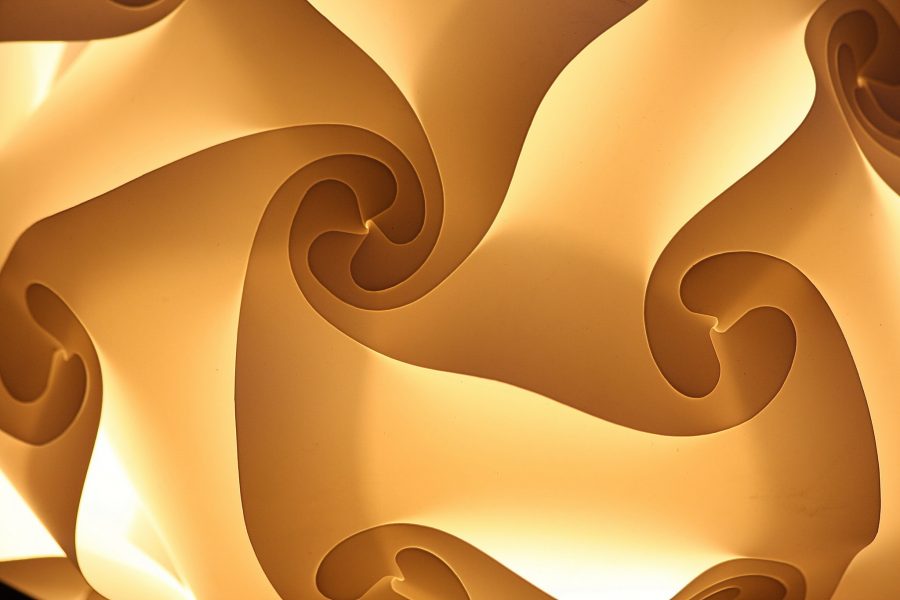 22. Paper Lantern Fractal
Taken at the Thursday night Mindil Market in Darwin, this is a close-up of one of those interlocking paper contraptions which turn into a modern paper lantern. Regretfully, I did not do very well putting mine together!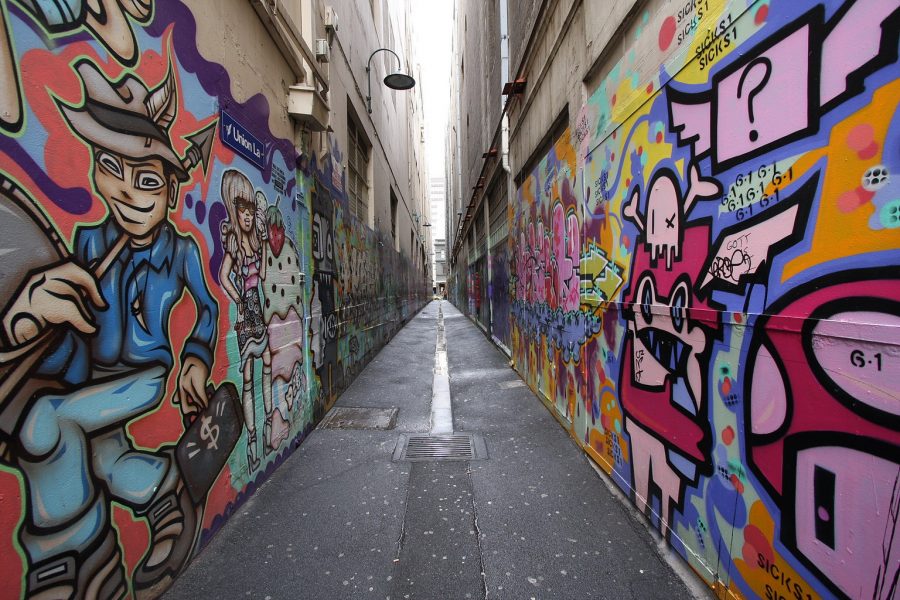 23. Union Alley
Never quite the same when I returned, but when I was there in 2008, this unusually empty graffiti-infested alleyway in Melbourne CBD had odd musical sounding chimes playing along its length creating an odd surrealistic atmosphere.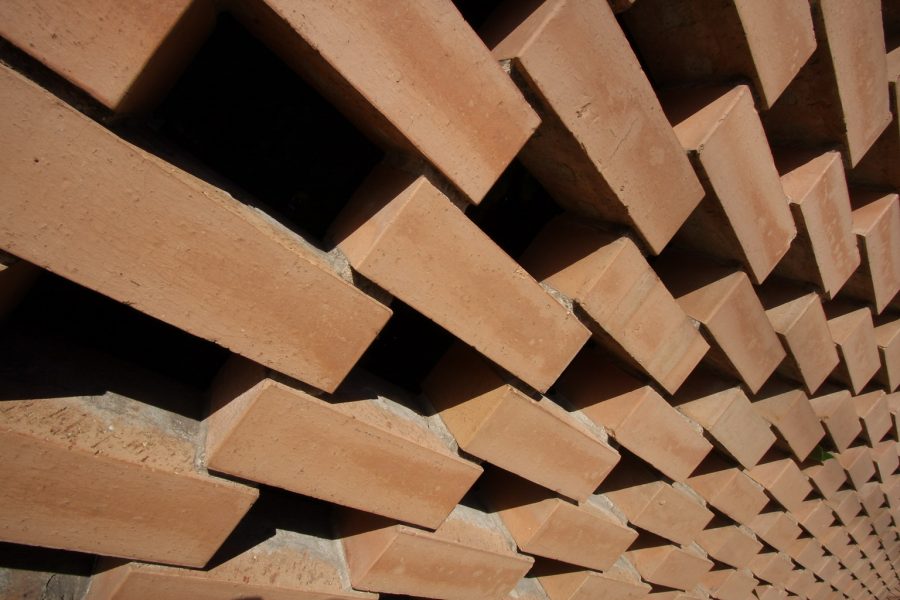 24. Brick Vortex
Playing around with a new wide-angle lens against a brick exterior of a building along Finniss Street in North Adelaide.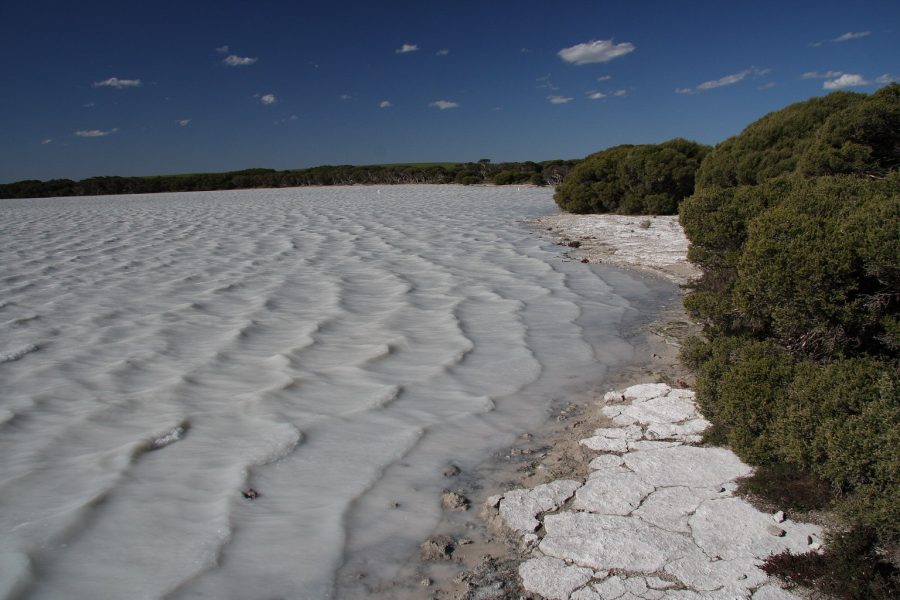 25. Ephemeral Lake
Strange otherworldly shot of the ephemeral (sometimes filled with water) Chinaman Well Lake just south of Salt Creek along South Australia's Coorong Coast.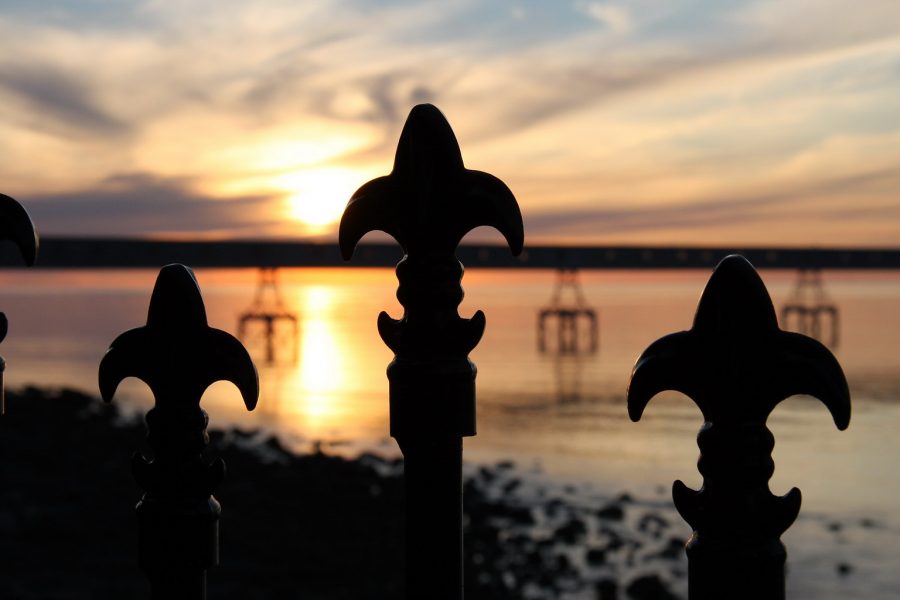 26. Fleur De Lys
Taken from a nearby restaurant at sunset over the Spencer Gulf at Wallaroo, South Australia. In the background is an industrial conveyor belt which connects to a commercial jetty for onboarding and offloading of material from cargo ships.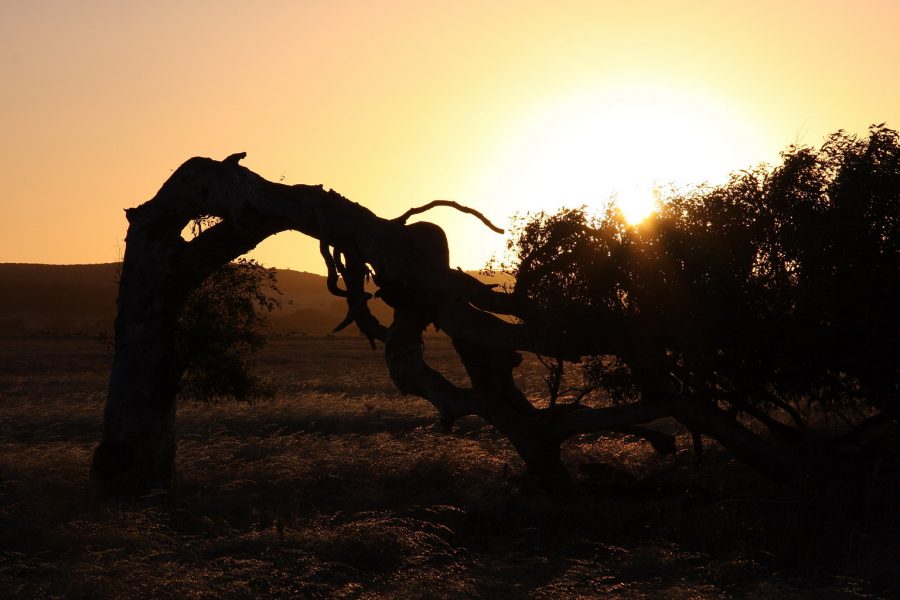 27. The Leaning Tree
This photo of a leaning Red River Gum tree (Eucalyptus Camaldulensis) lies just south of Geraldton, West Australia on the windswept Greenough Flats.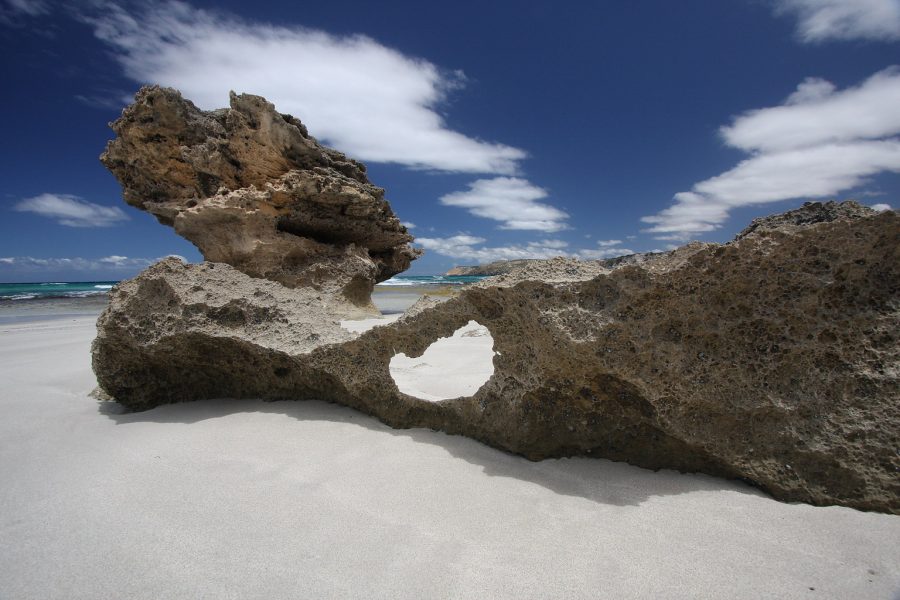 28. The Opening
A wide-angle low-down shot looking through an eroded rock formation at beautiful Pennington Bay on Kangaroo Island, South Australia.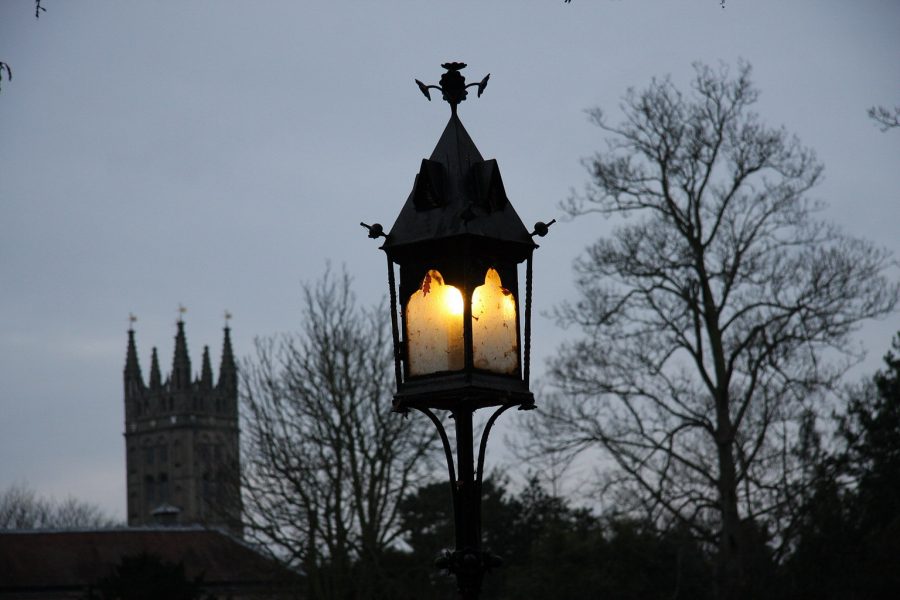 29. Warwick Winter
A gloomy late afternoon winter day at Warwick Castle.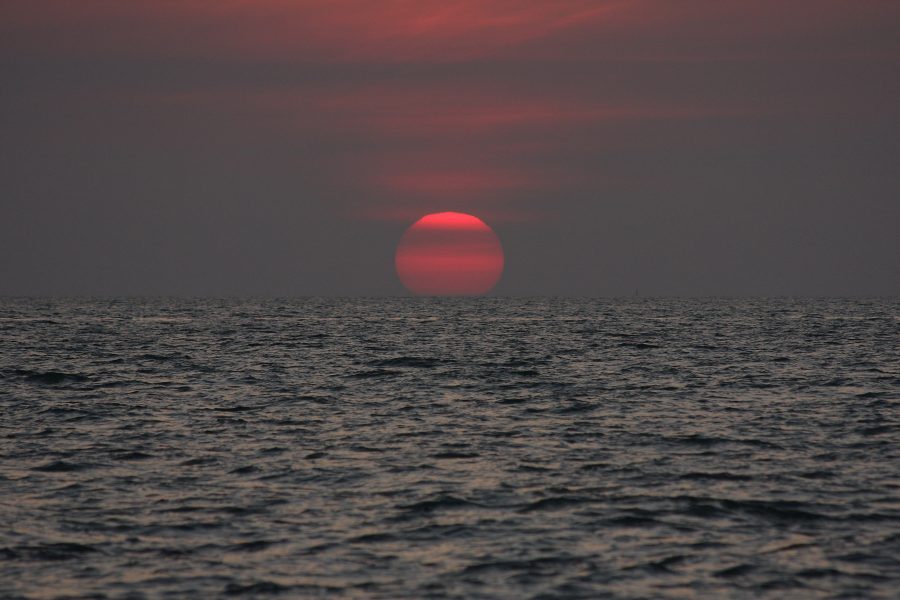 30. Red Giant
One of many legendary sunsets in Darwin. This shot was taken over the water near Nightcliff Pier.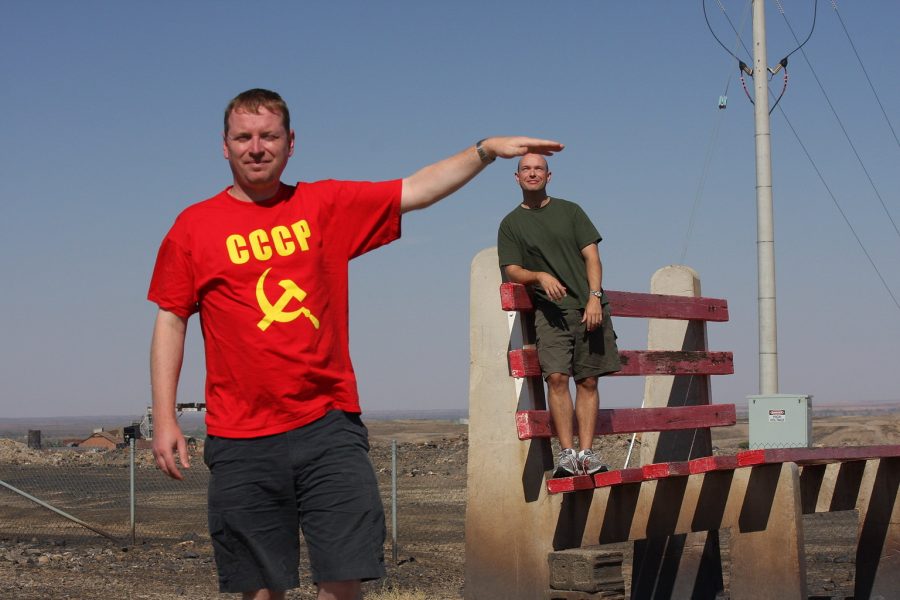 31. Out Of Scale
Trick shot of Scottish friend, Keith, with me standing on a giant bench while another Scottish friend, Paul, took a shot of Keith in the foreground at the Line of Lode Miners Memorial in Broken Hill, New South Wales, Australia.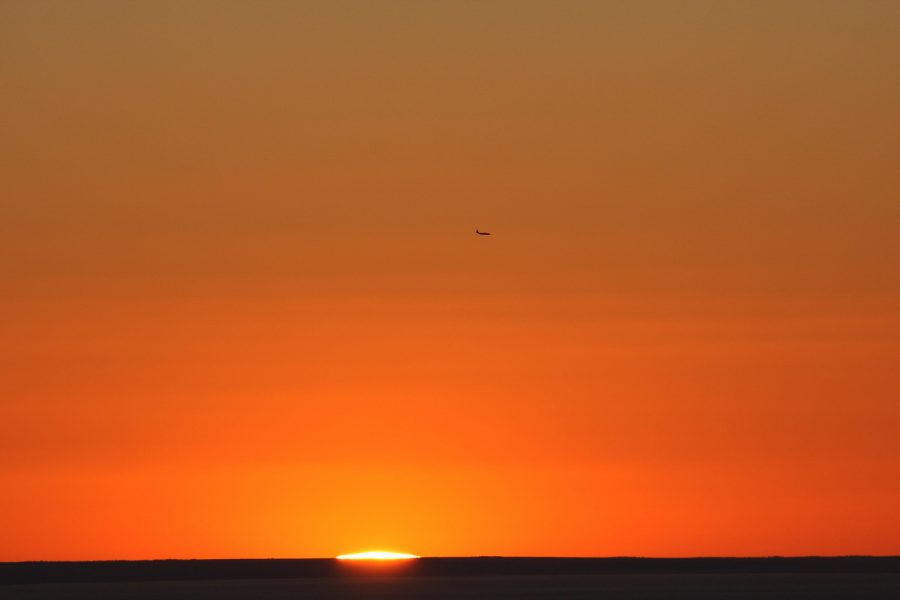 32. Orange Void
Taken from Mount Lofty, a very big sky at sunset over Adelaide complete with aeroplane in far distance coming in to land.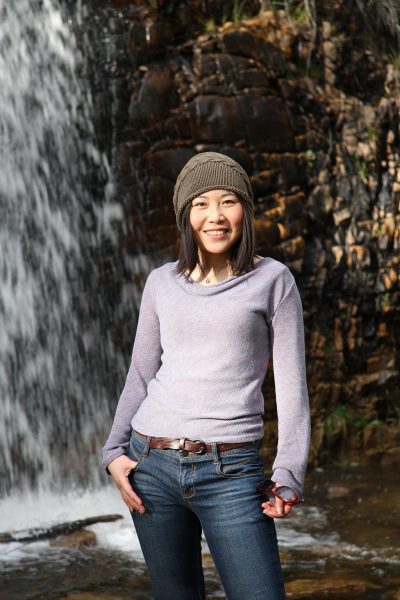 33. Waterfall Gully Portrait
Photo of my wife standing in front of the Waterfall Gully in Adelaide.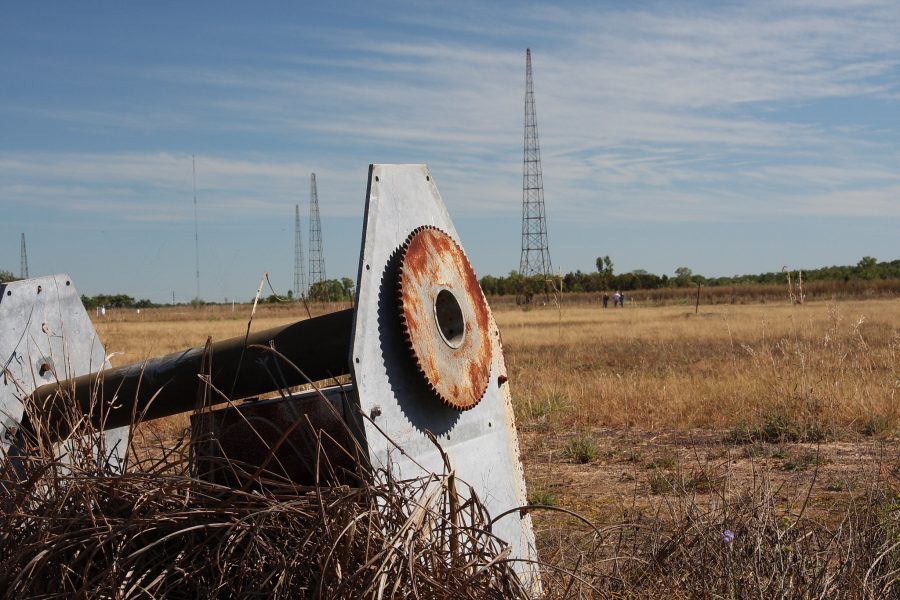 34. Abandoned
Piece of abandoned machinery at a meteorological station near Knuckey Lagoon on the outskirts of Darwin.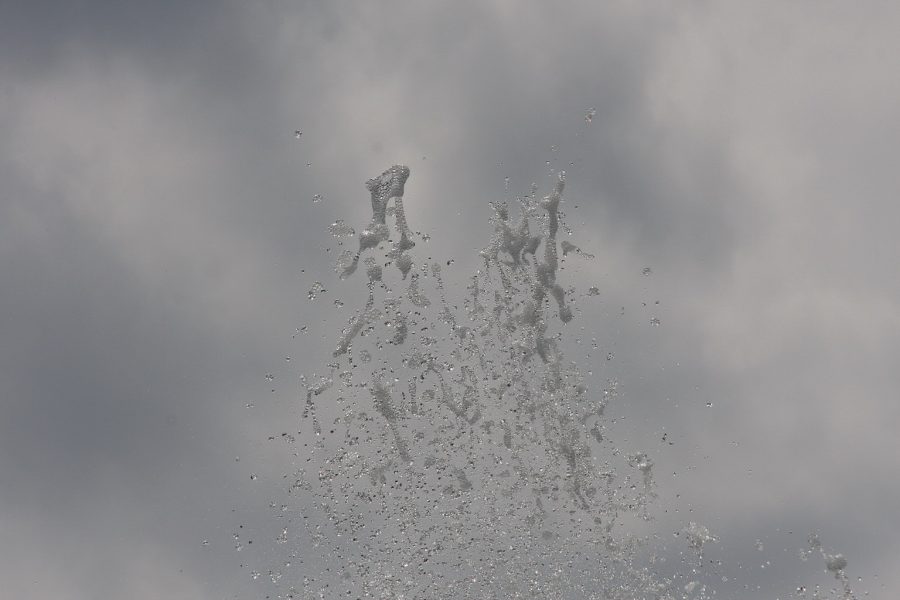 35. Fountain Tip
Close-up of the top of a park fountain in Bad Kissingen, Germany.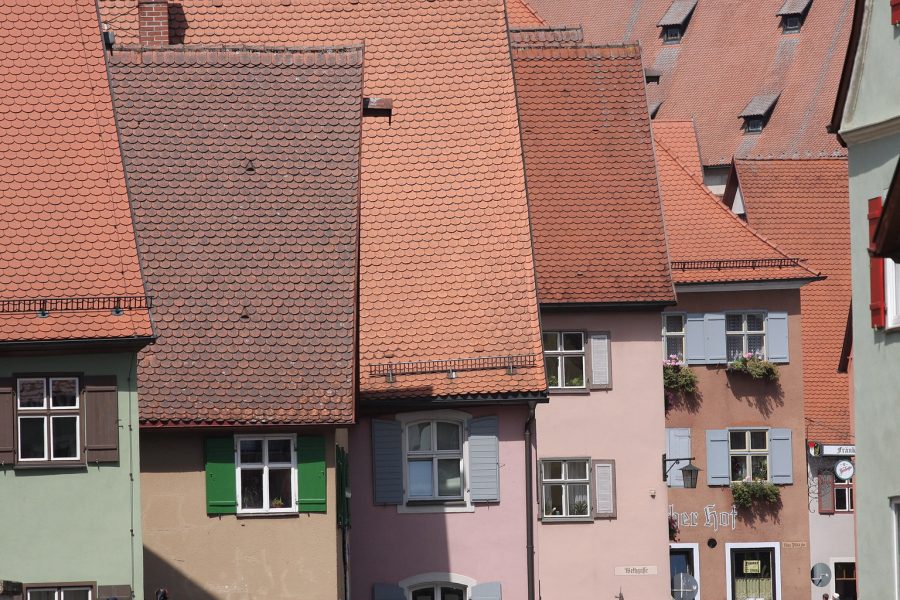 36. Red Gables
Telephoto shot of old houses in the centre of the picturesque town of Dinkelsbühl in Germany.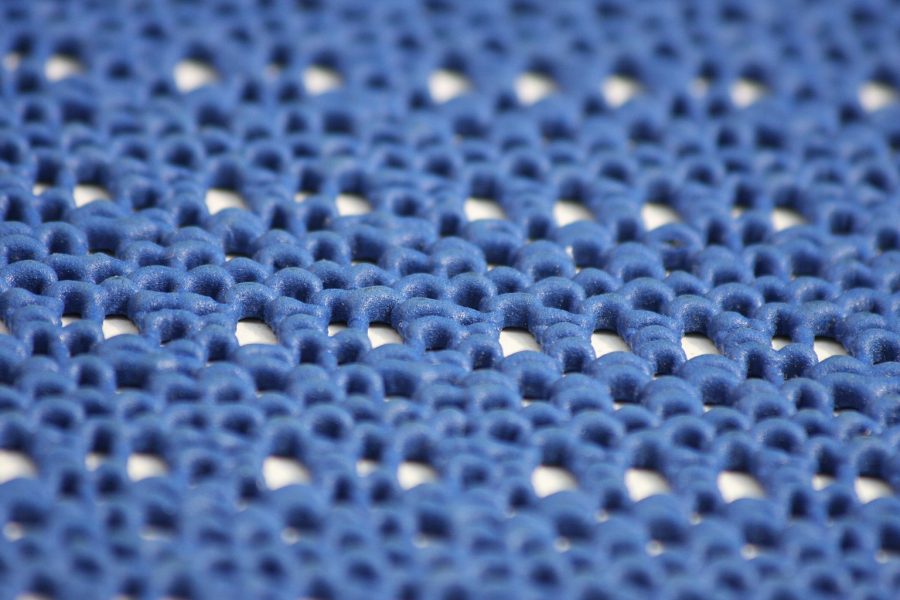 37. Blue Lattice
Close-up of a typical rubber-texture tablecloth quite common in German restaurants. This was taken in the town of Bad Kissingen in Germany.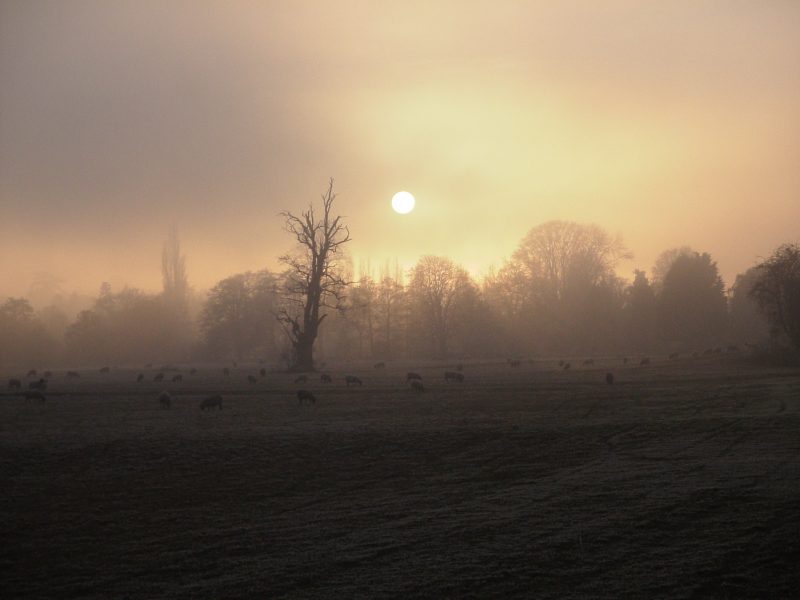 38. Frigid Field
Frosty field during late afternoon on a cold December's day near Tenbury Wells in Herefordshire, England.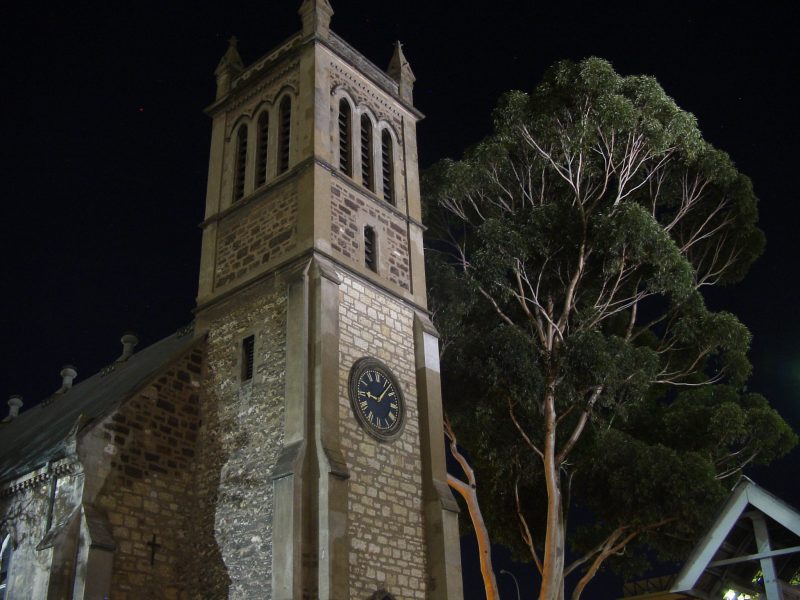 39. Ghostly Gothic
 Slow exposure photo of Trinity City Church on Adelaide's North Terrace has an odd flattened look to it.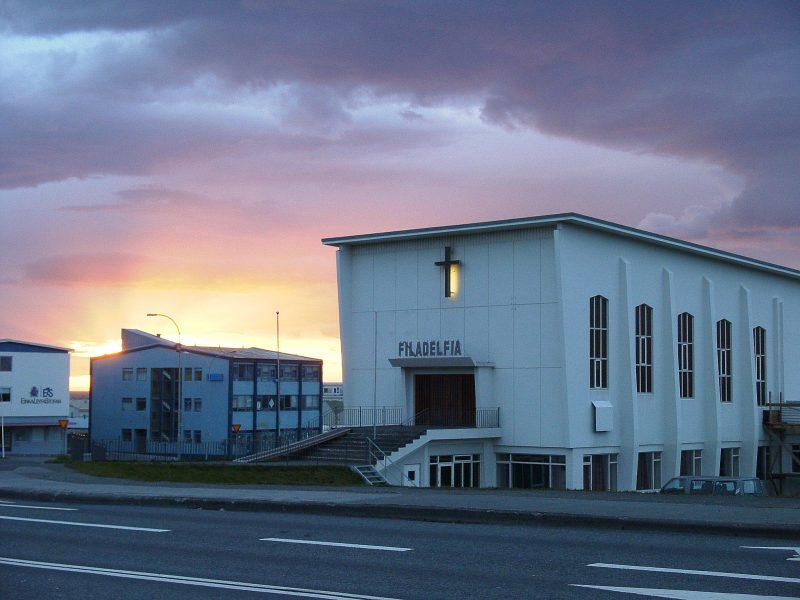 40. Reykjavik Midnight
Setting sun during late-May in Reykjavik, Iceland.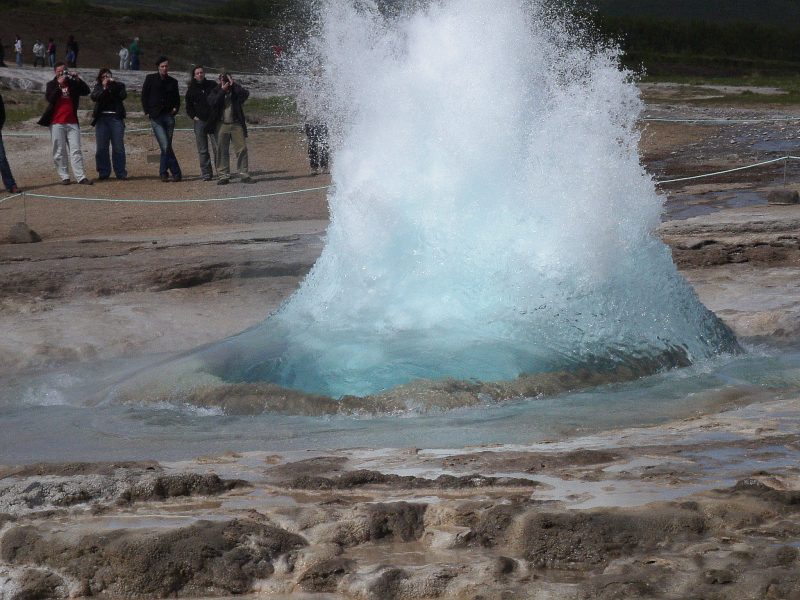 41. Geyser
Strokkur Geyser erupting in Iceland.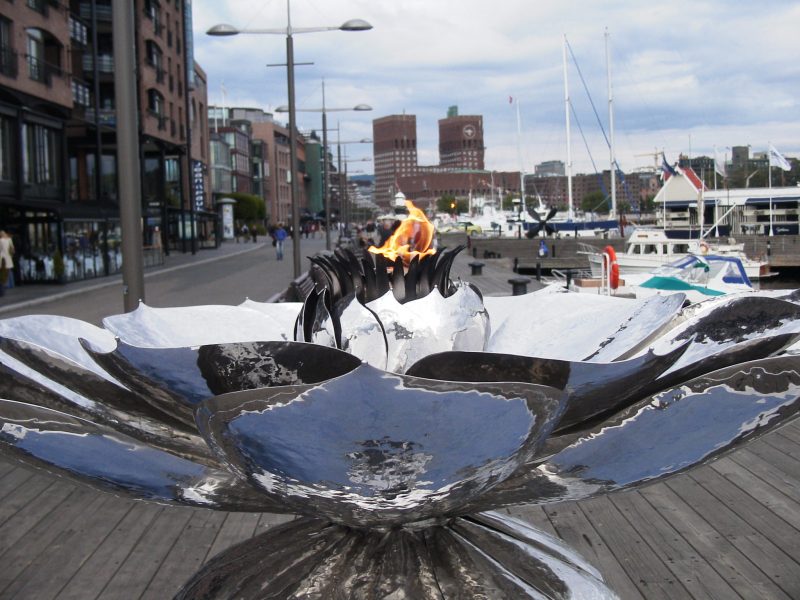 42. Oslo Flame
Shiny sculpture with a flame on Stranden looking towards the Rådhuset building in Oslo, Norway.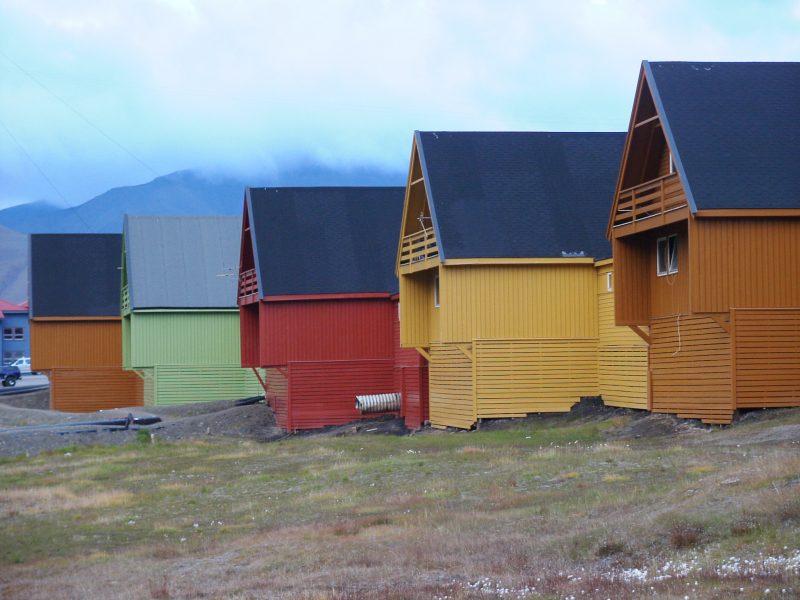 43. Longyearbyen Living
Colourful row of houses in the small town of Longyearbyen located in the northern island group of Svalbard during midsummer. This location is approximately halfway between the North Pole and the northern coastline of Norway.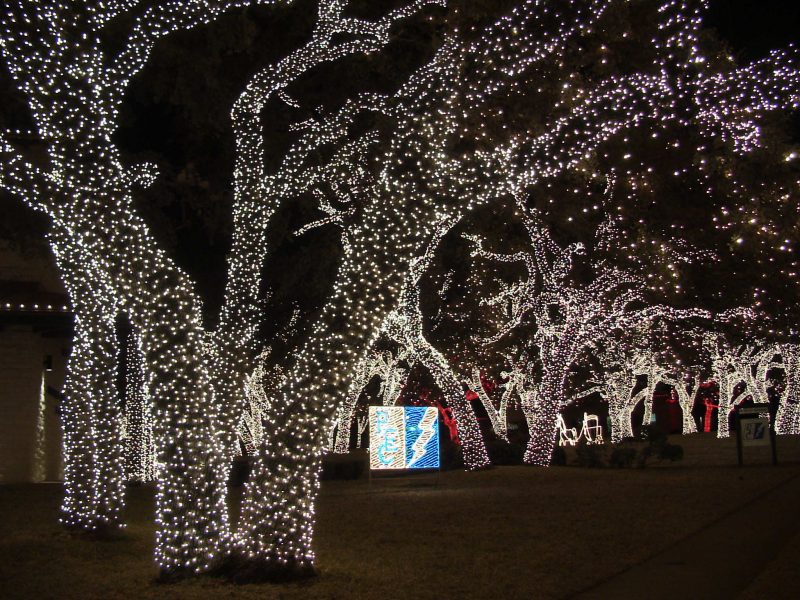 44. Christmasland
Wonderful annual display of Christmas lights in the small town of Johnson City just west of Austin, Texas.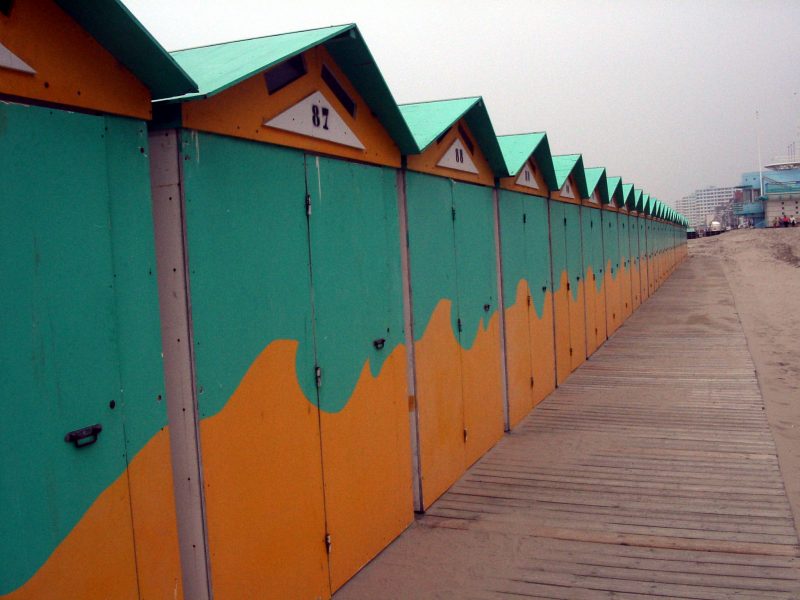 45. Out of Season
Bleak day in Dunkirk during October 2006. These beach huts seem to 'glow' amidst the drabness.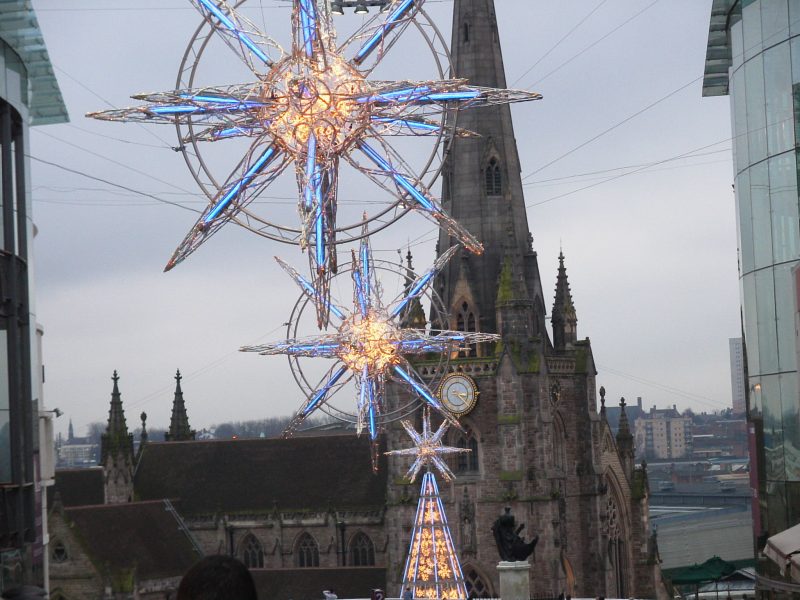 46. Three Stars
Looking down to St Martin in the Bull Ring Church from the Bullring Shopping Centre in Birmingham, England.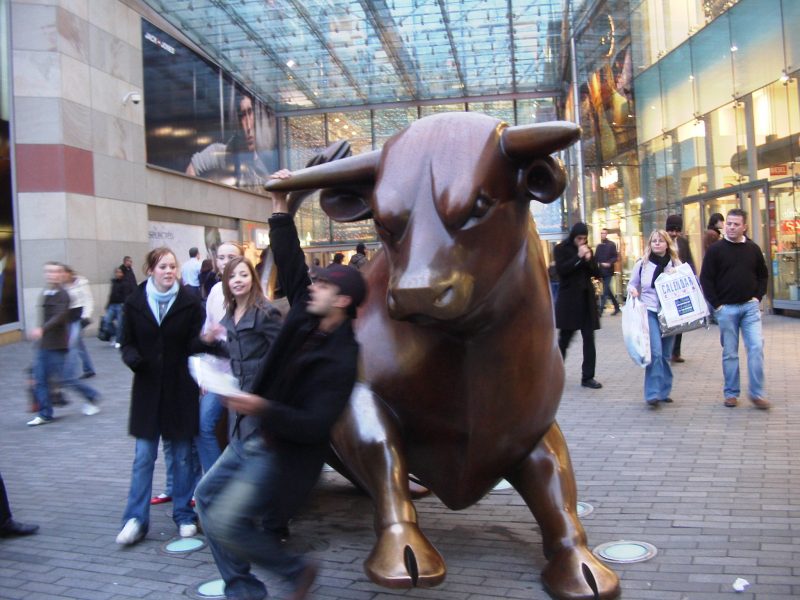 47. Bullring
Young man decides to 'take on' the bull outside the Bullring Shopping Centre in Birmingham, England.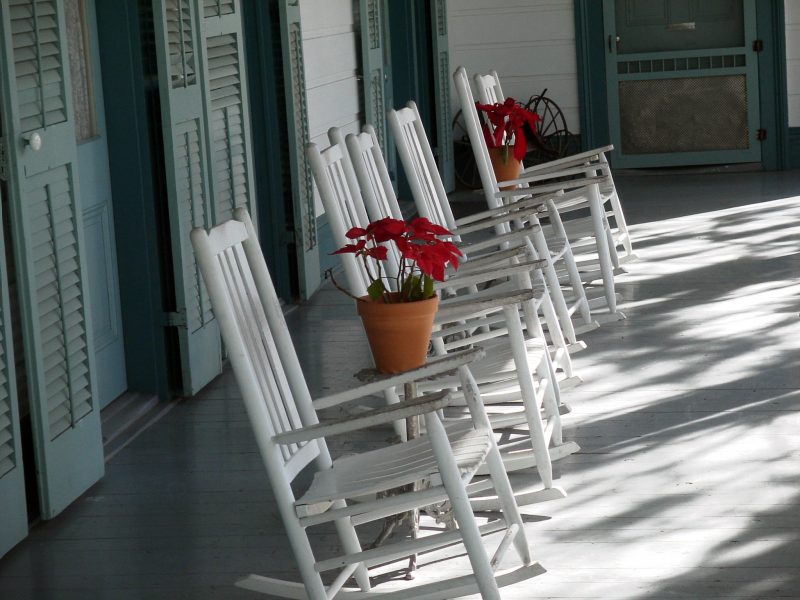 48. The Empty Rocking Chairs
A peaceful day at the supposedly-haunted Myrtles Plantation in St Francisville, Louisiana.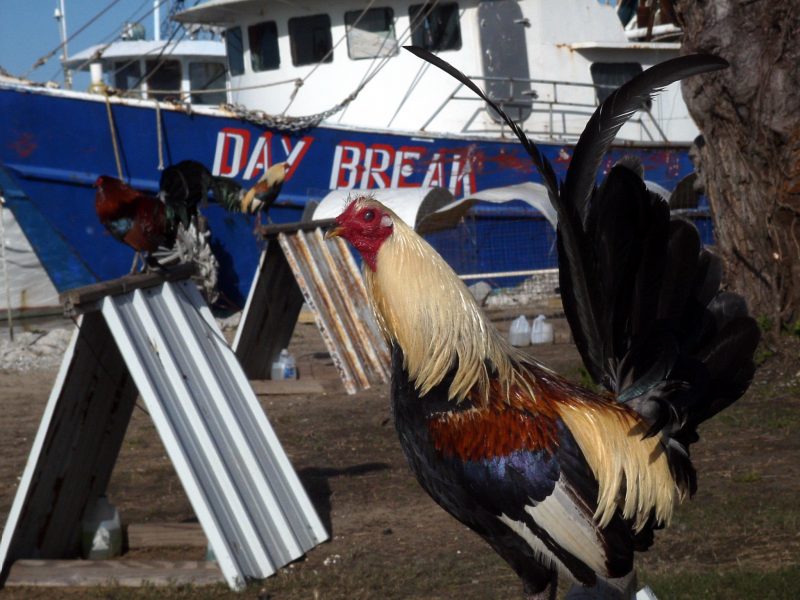 49. Colourful Cockerell
Taken at Bud's Boat Rental near the furthest point you can drive towards the mouth of the Mississippi River at Venice, Louisiana.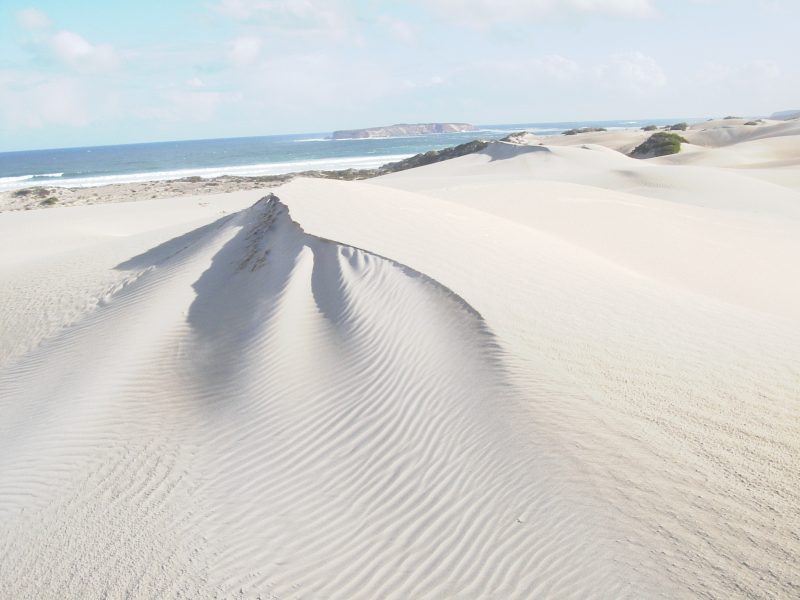 50. The Lonely Sand Dune Beach
Large sand dunes behind the lonely and pristine Almonta Beach at Coffin Bay, South Australia.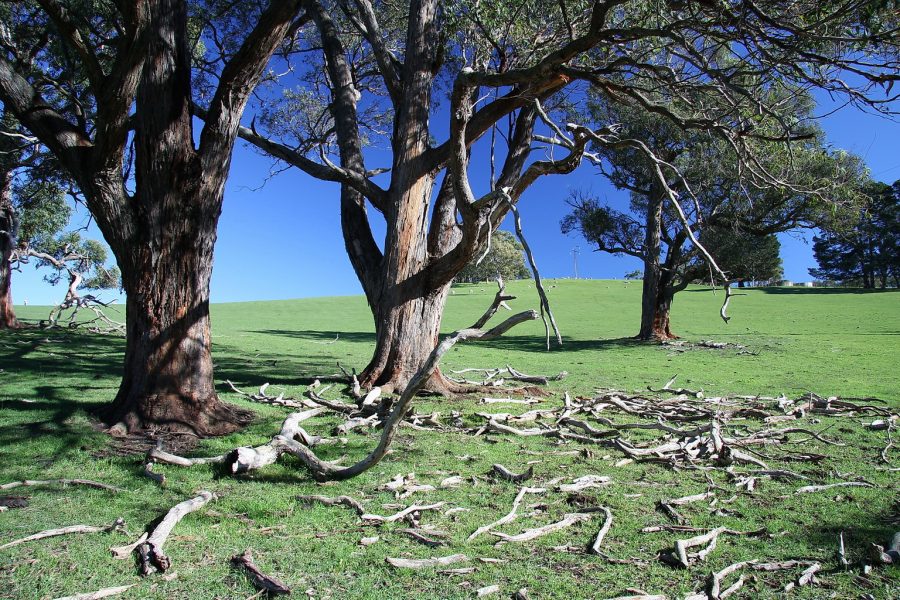 51. Fleurieu Green
Grass turns green in winter on the lovely Fleurieu Peninsula just south of Adelaide.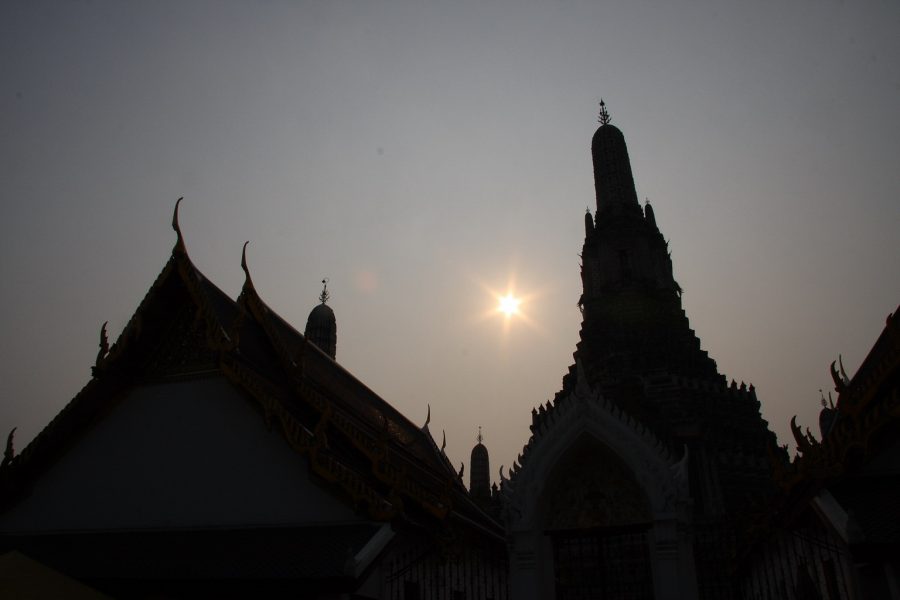 52. Temple Sunset
Sunset through perpetual haze in Bangkok.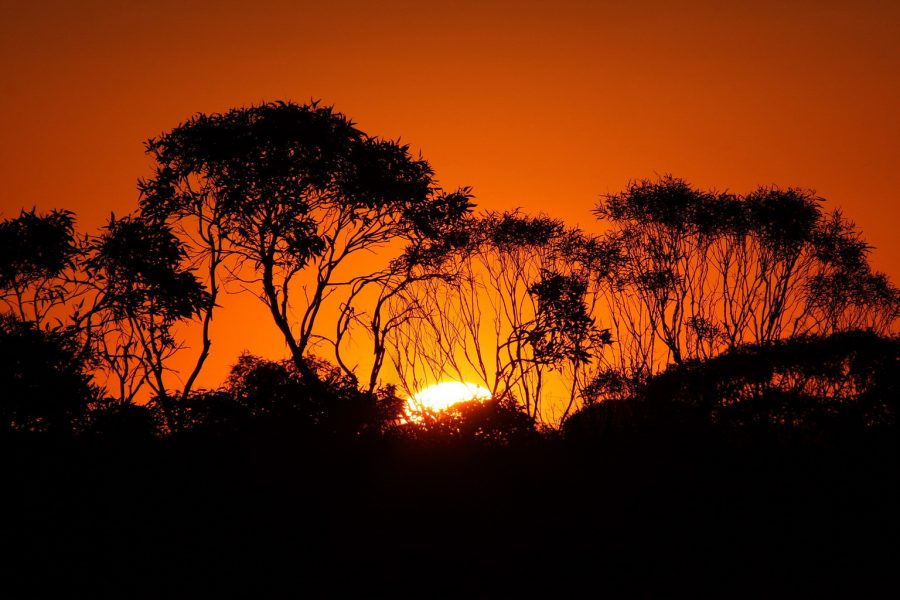 53. Bush Sunset
Amazing sunsets near Cleve on the Eyre Peninsula in South Australia.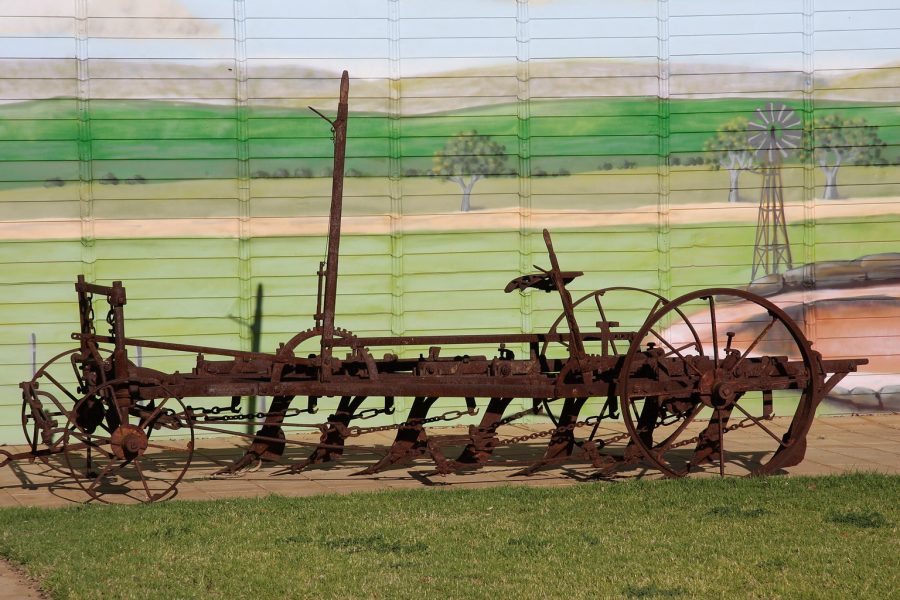 54. Rusty Harrow
Old rusty harrow on display next to a painted wall in Snowtown, South Australia.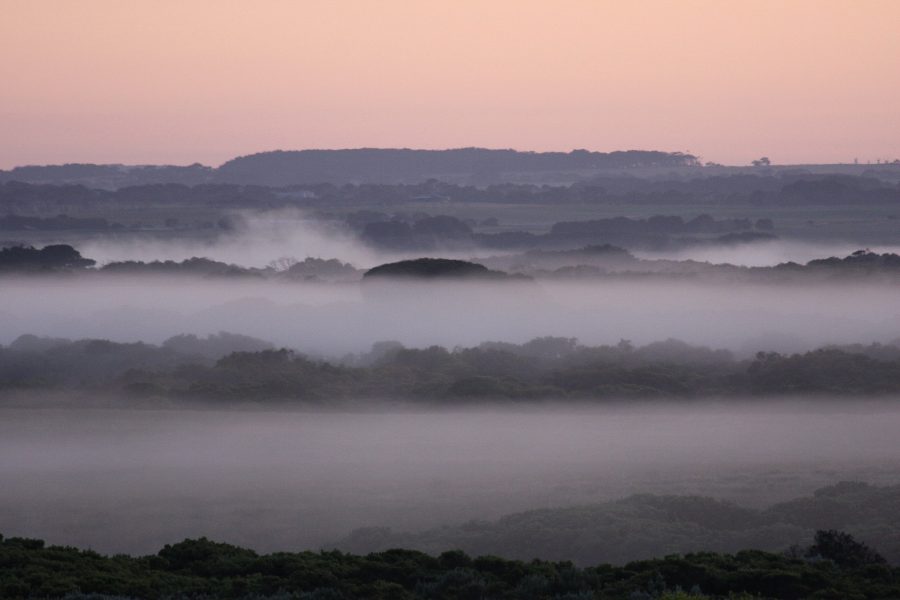 55. Morning Cloud Waves
Low-settling clouds at sunrise close to the Twelve Apostles at Peterborough Coastal Reserve, Victoria.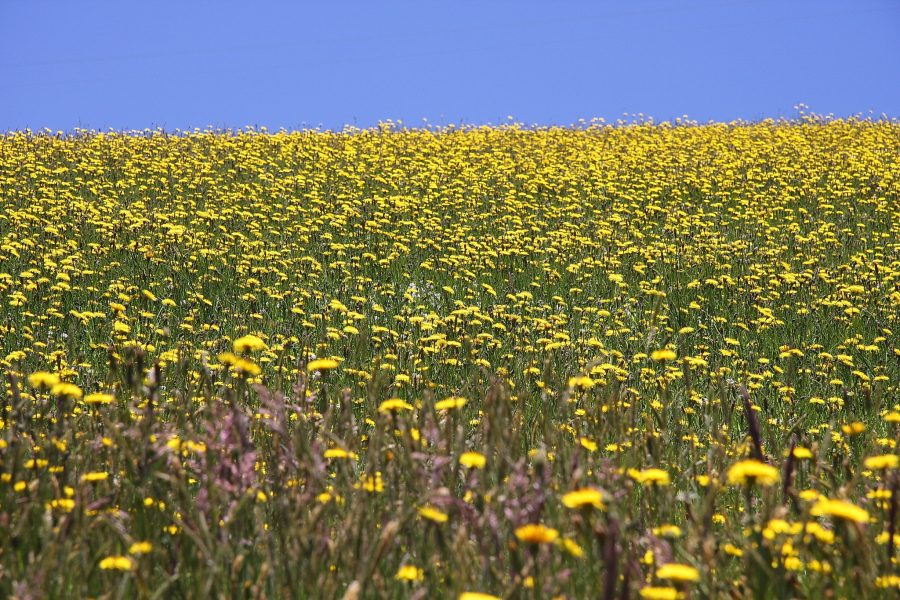 56. Yellow Flower Hill
Lovely display of flowers at the Otway Fly Treetop Adventure Park in Victoria, Australia.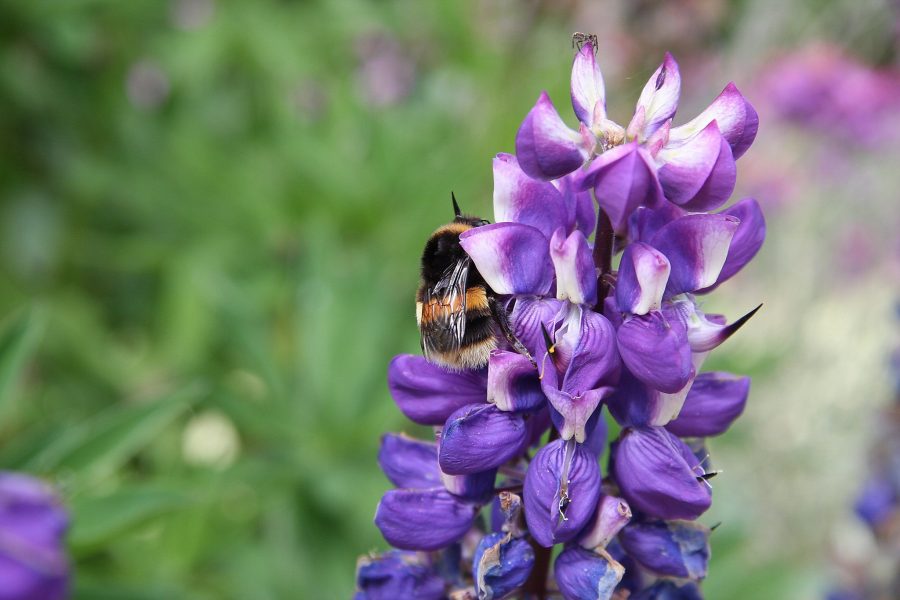 57. Bumblebee
Not found on the Australian mainland, seeing a bumblebee was welcoming. This was taken at the Tasmazia garden maze in northern Tasmania.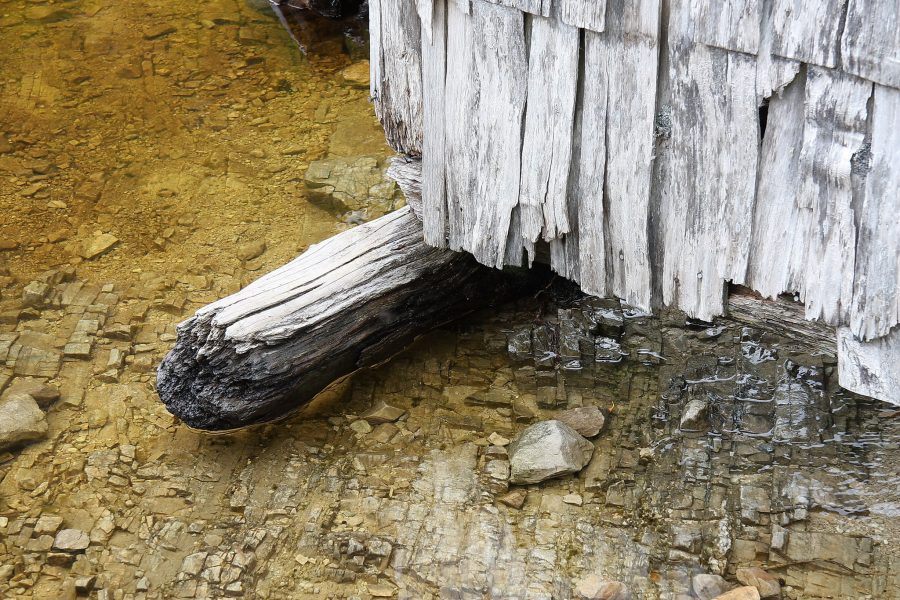 58. Lake Hut
Lower corner of a timber hut situated on a lake at Cradle Mountain, Tasmania.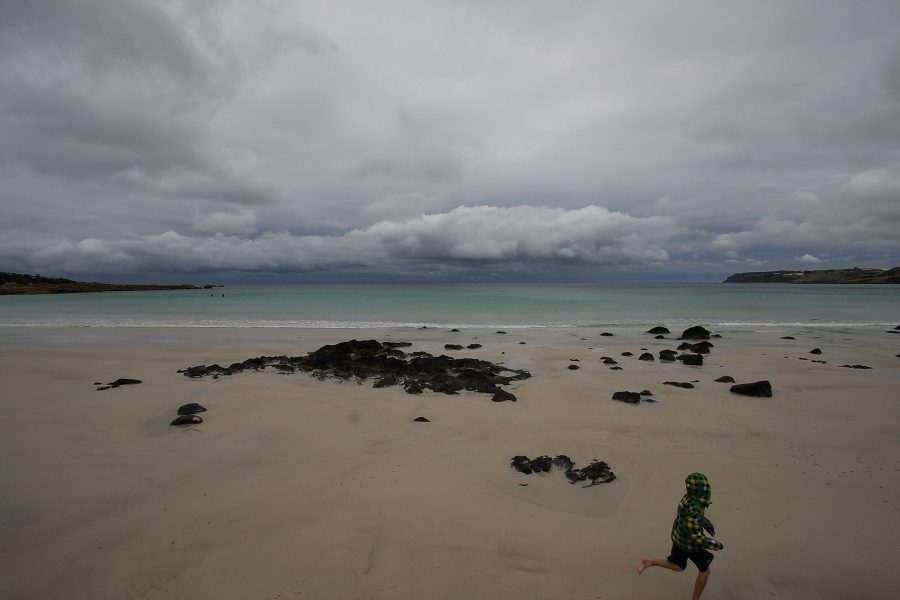 59. Gloomy Skies
Although this was during the summer, the weather did not feel at all summery. This was taken at Boat Harbour Beach on the northern coast of Tasmania.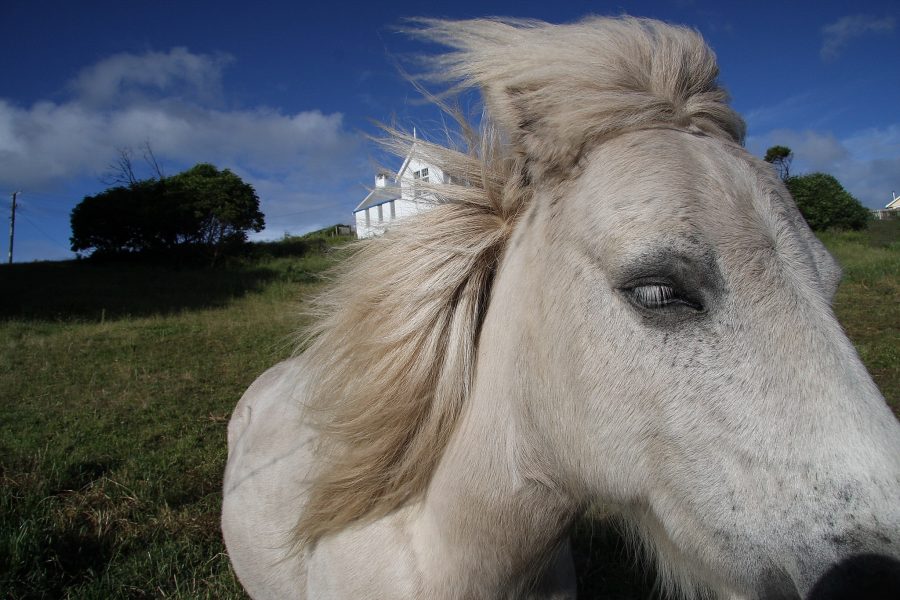 60. Horse In The Wind
Taken on a blustery day in Stanley, Tasmania, this horse came down to greet us.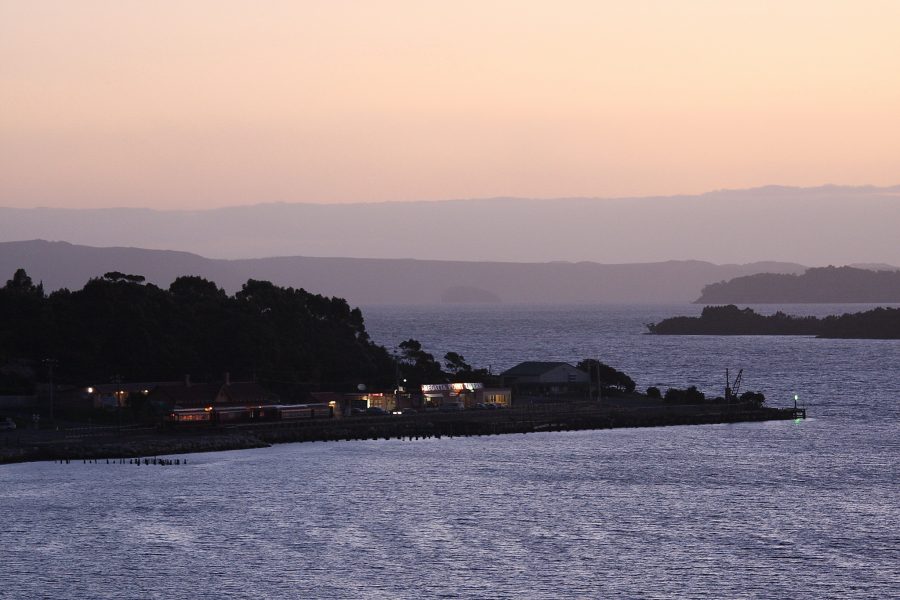 61. Dusk Across the Harbour
View from the Strahan Village hotel looking across Long Bay leading out into the great Macquarie Harbour in western Tasmania.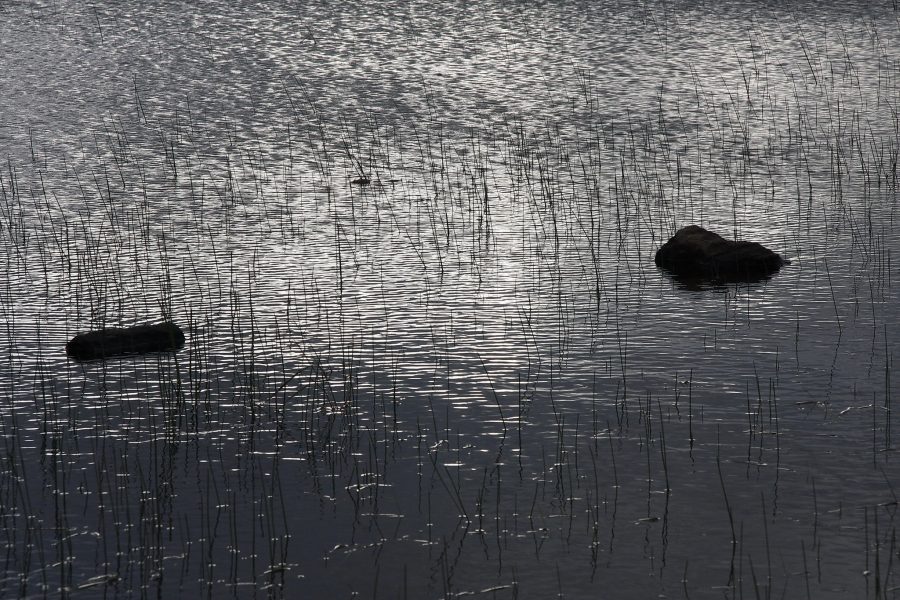 62. Two Stones In Water
Lonely waters of Haddens Bay in the Great Lake in central Tasmania near the town of Miena.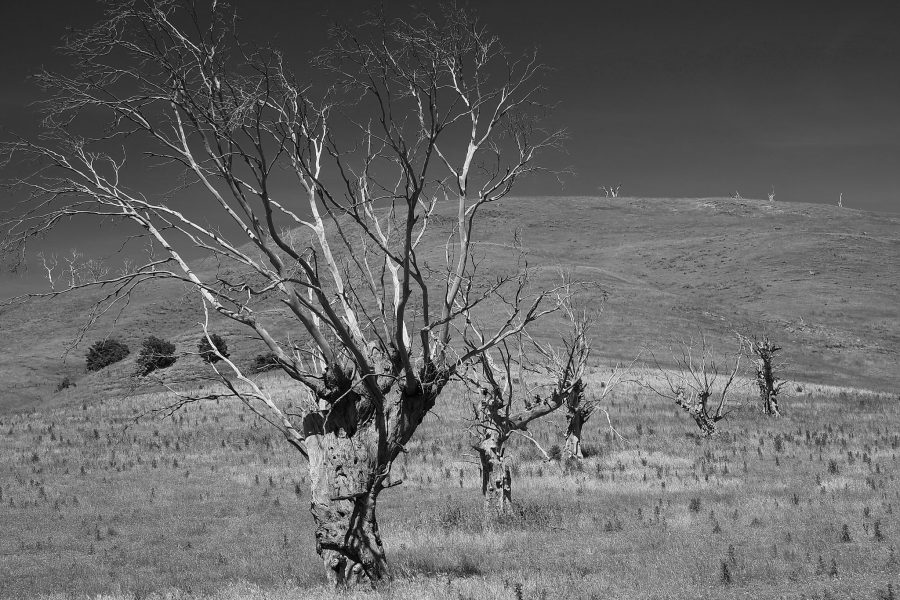 63. Spooky Trees
Taken from the roadside between Miena and Bothwell in central Tasmania.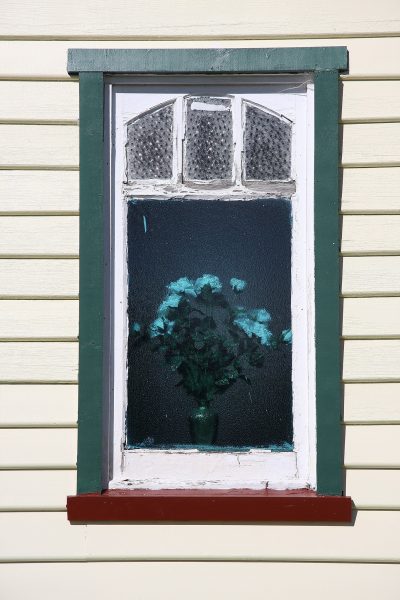 64. Blue Flowers
Vase of blue flowers inside someone's house near Maydena, Tasmania.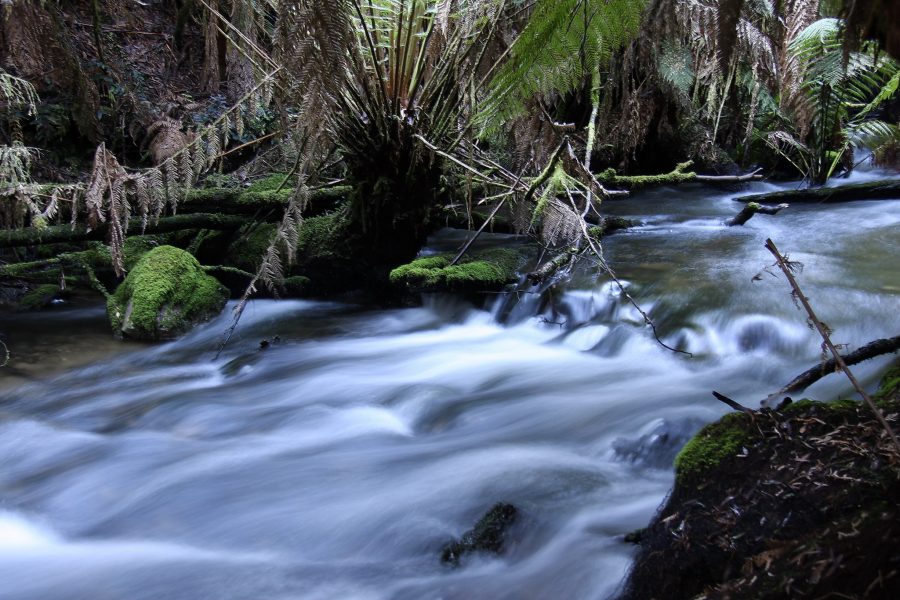 65. Junee River
This little river emerged out of a cave just behind the town of Maydena and the water is pure enough to drink.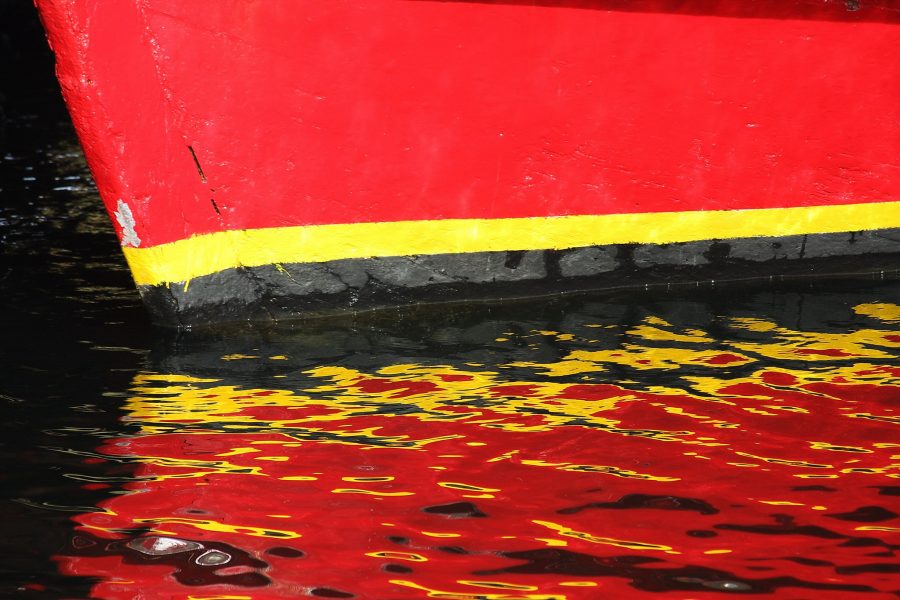 66. Waterline
Bow of a boat in Hobart Harbour.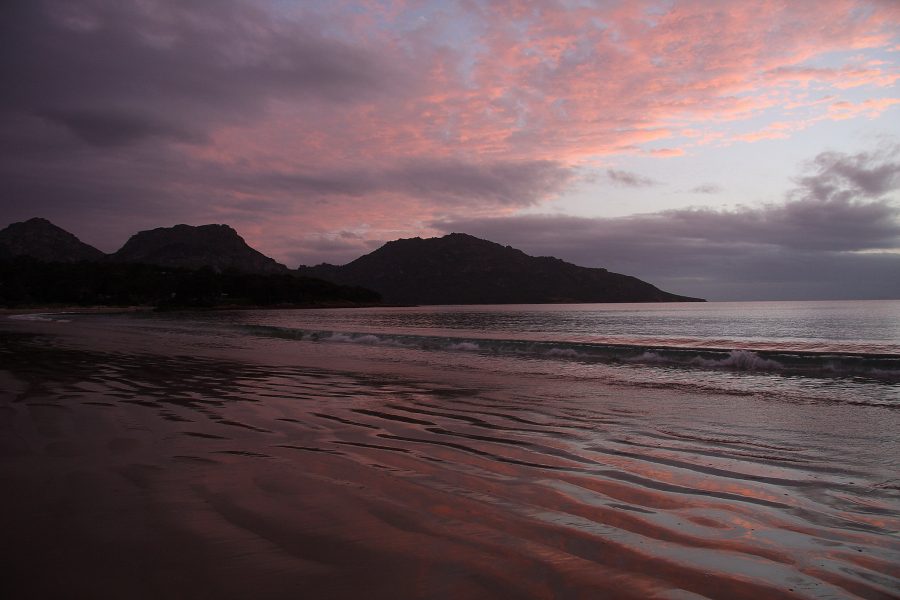 67. Across the Purple Sand
Serene balmy evening (complete with mosquitos) looking across Coles Bay taken near the Iluka Holiday Centre. In the background is Freycinet Peninsula, which, on the other side facing the sea sits the famous Wineglass Bay.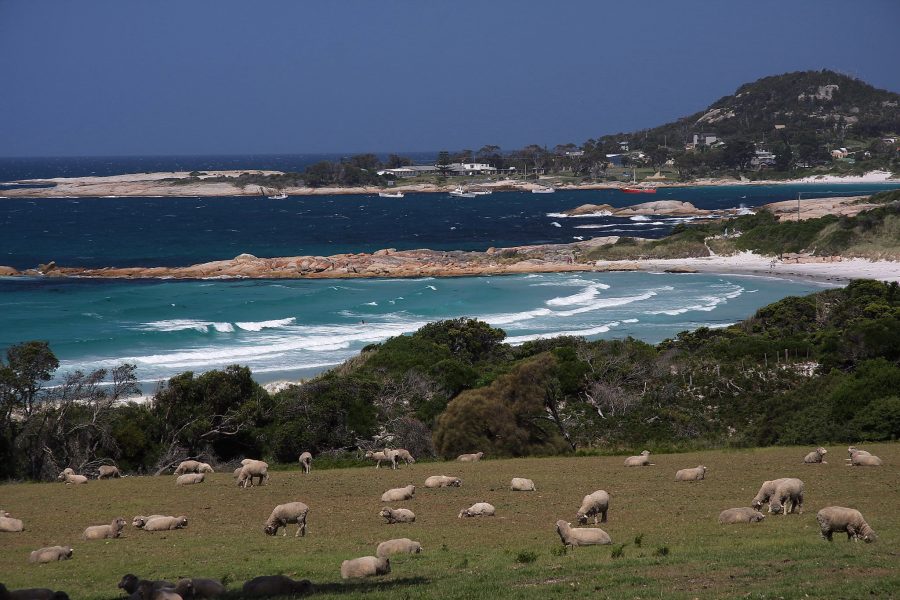 68. Shades of Blue and Green
Looking across Waub's Bay towards the town of Bicheno in eastern Tasmania.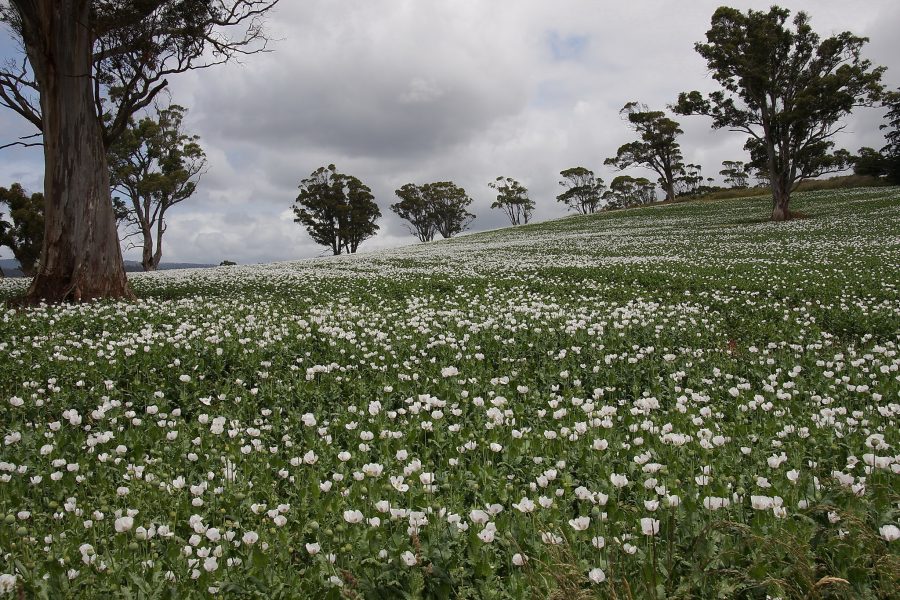 69. White Flower Field
Taken on the road from Moorina to Derby in northeast Tasmania.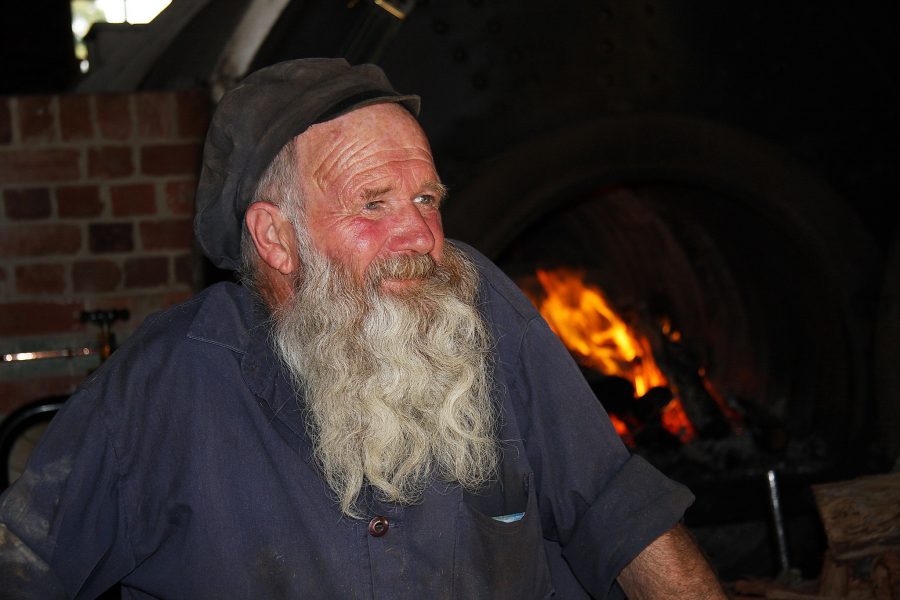 70. Furnace Man
Man tending to his kiln at Sovereign Hill Historical Park in Ballarat, Victoria.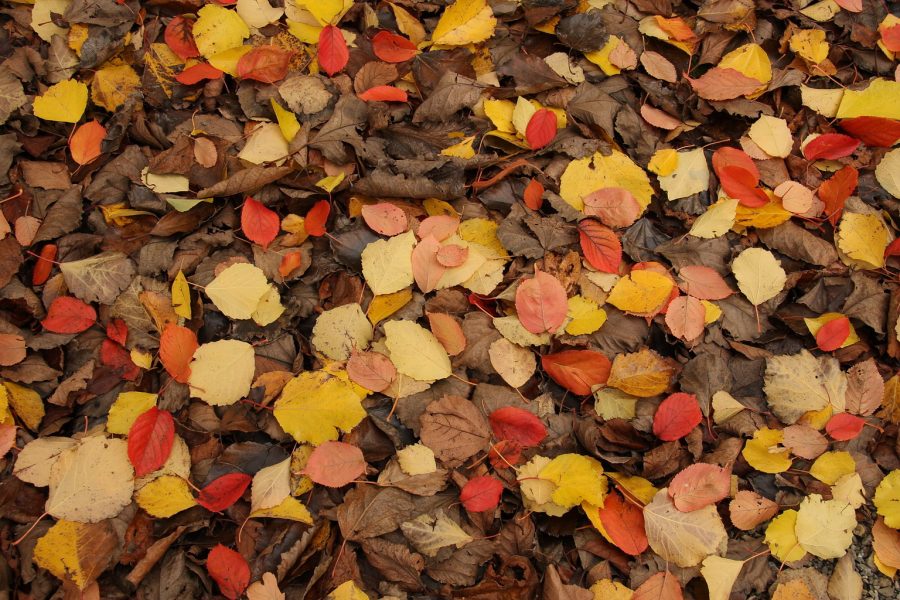 71. Autumn Blanket
Fallen leaves at Mount Lofty Botanical Gardens near Adelaide.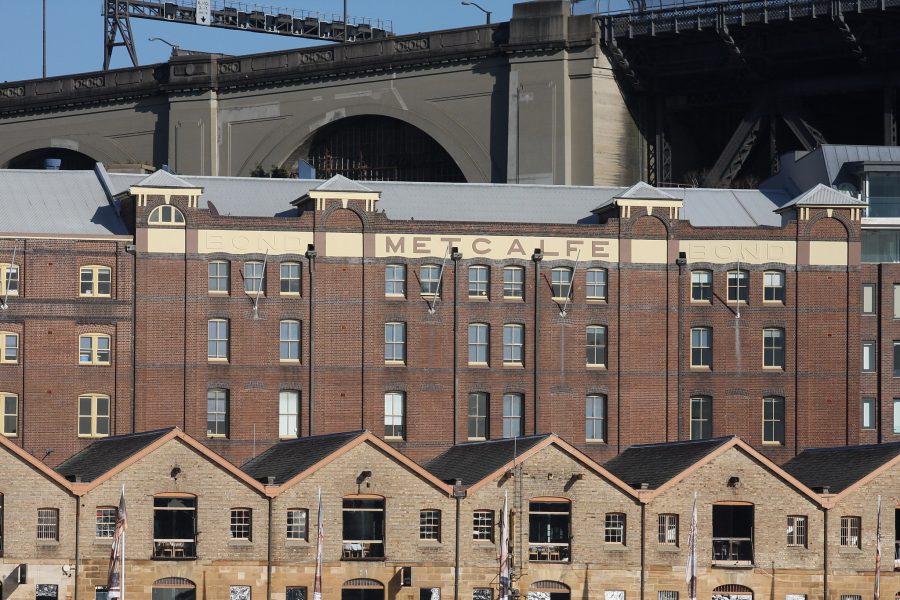 72. The Rocks
Old Victorian buildings lined up under the south embankment of Sydney Harbour Bridge.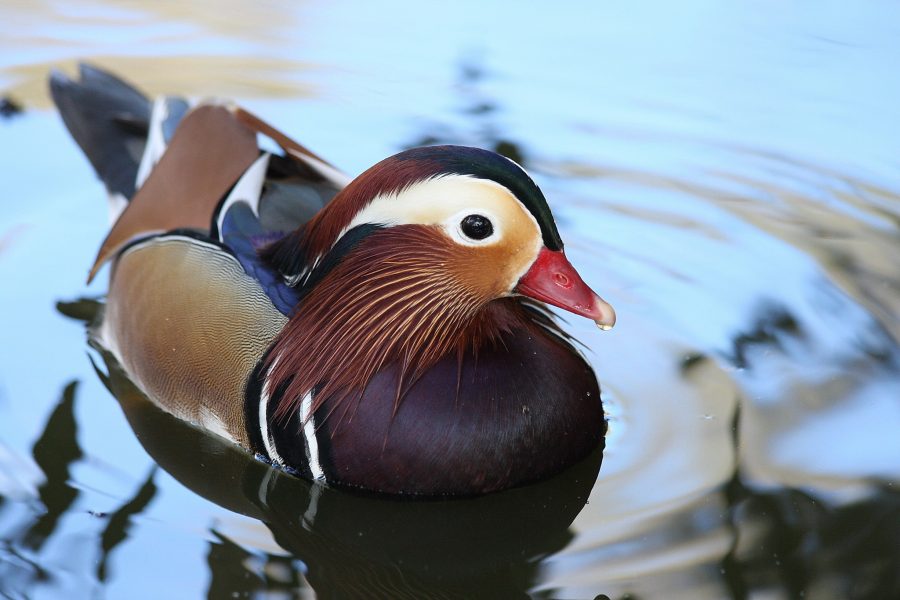 73. Mandarin Duck
Mandarin duck taken at Gorge Wildlife Park near Adelaide.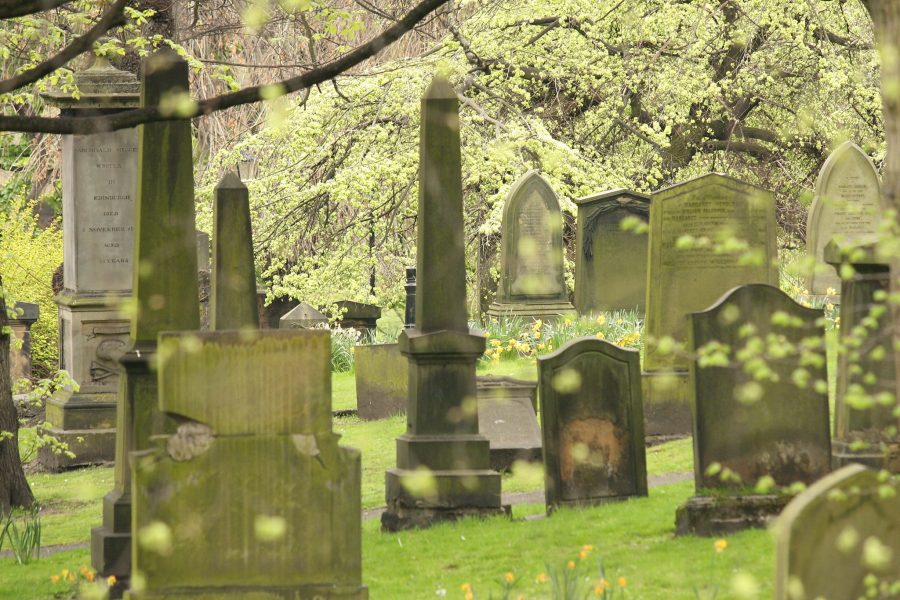 74. Green Graveyard
Picturesque scene of moss-covered graveyard in springtime near Edinburgh Castle, Scotland.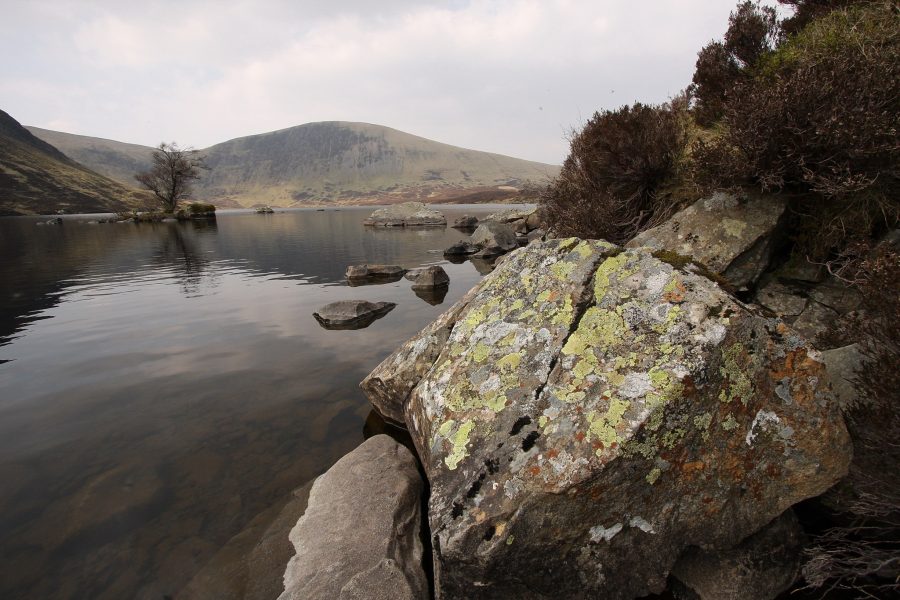 75. Highland Lake
At the top of the Grey Mares Tail trail lies Loch Skeen in the Scottish Borders.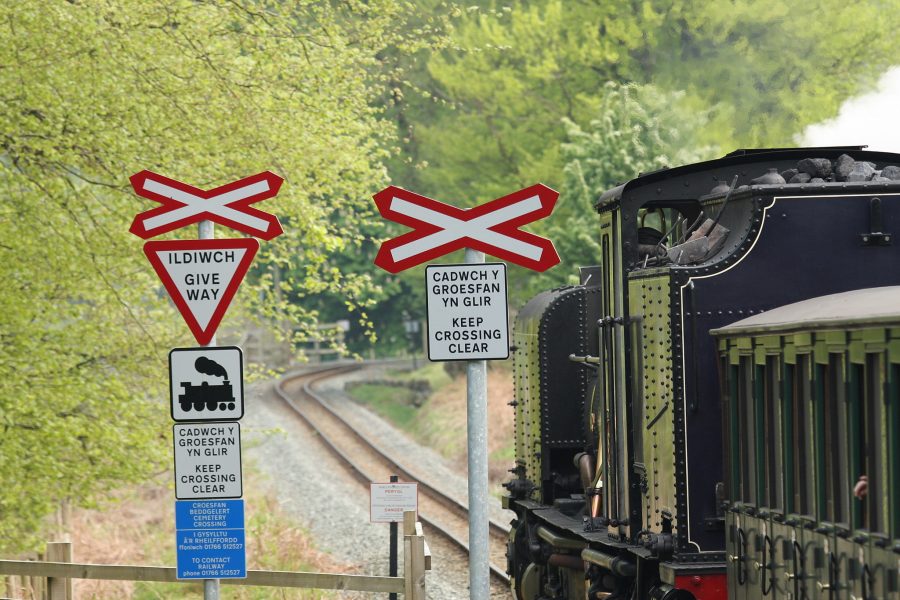 76. Level Crossing
Having a scenic railway ride pulled by a mighty Garrett locomotive on the fabulously reconstructed Welsh Highland Railway in Snowdonia, Wales.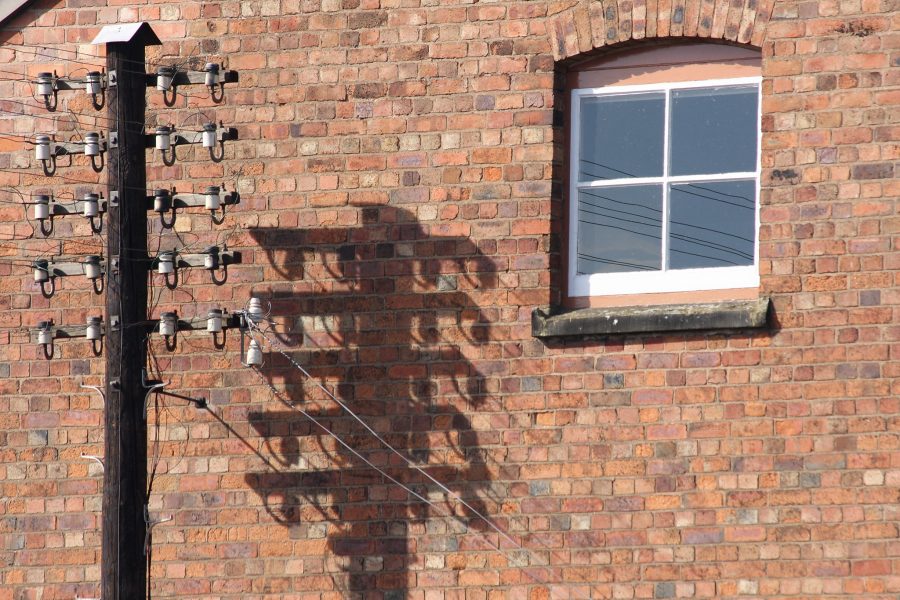 77. Telegraph
Pole and shadow against brick wall at Kidderminster Terminus on the Severn Valley Railway.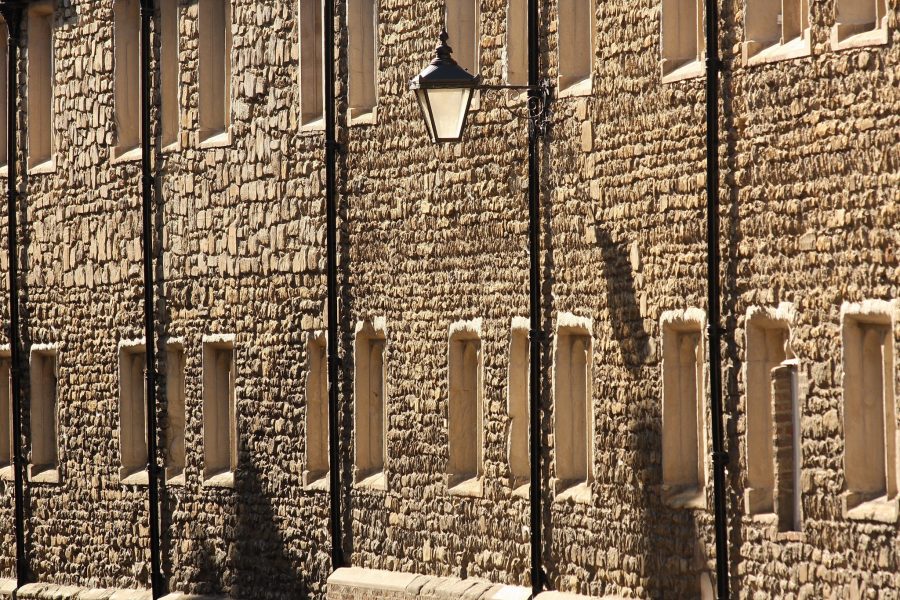 78. Trinity Lane
Outer side of south quadrant of Trinity College Great Court (part of Cambridge University) along Trinity Lane in Cambridge, England.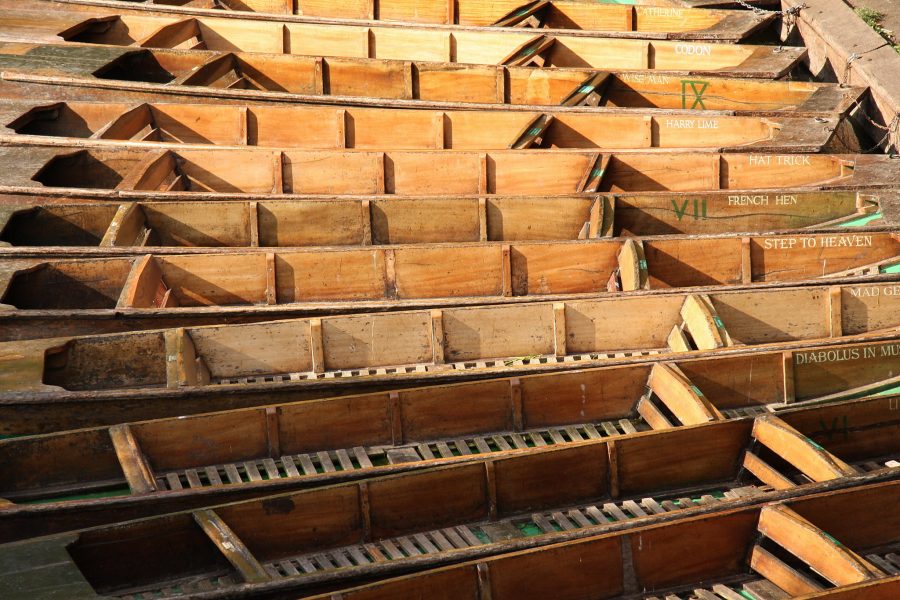 79. Punt Boats
Available punt boats for hire (and falling off from!) on the River Cam in Cambridge.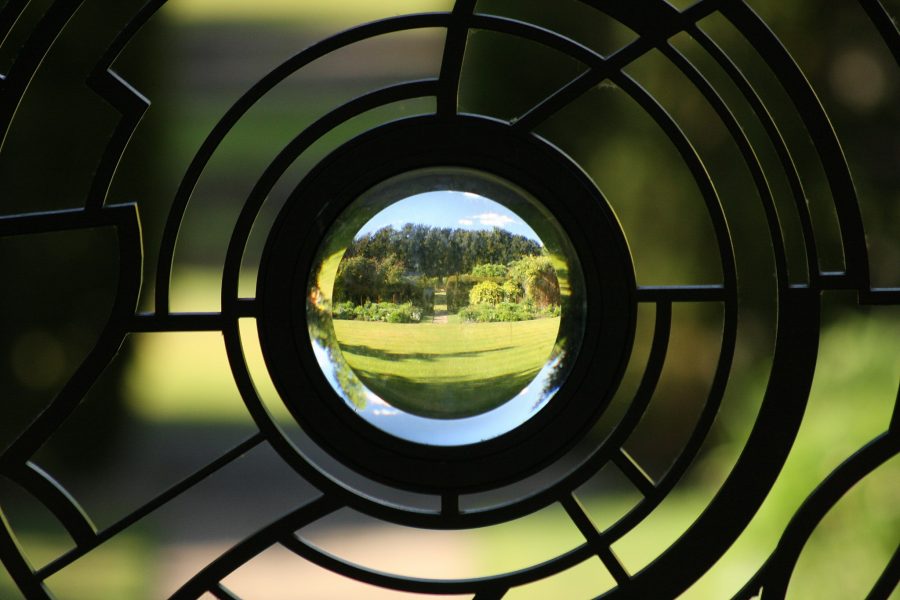 80. Glass Eye
Interesting feature of a wrought-iron fence in Cambridge, England.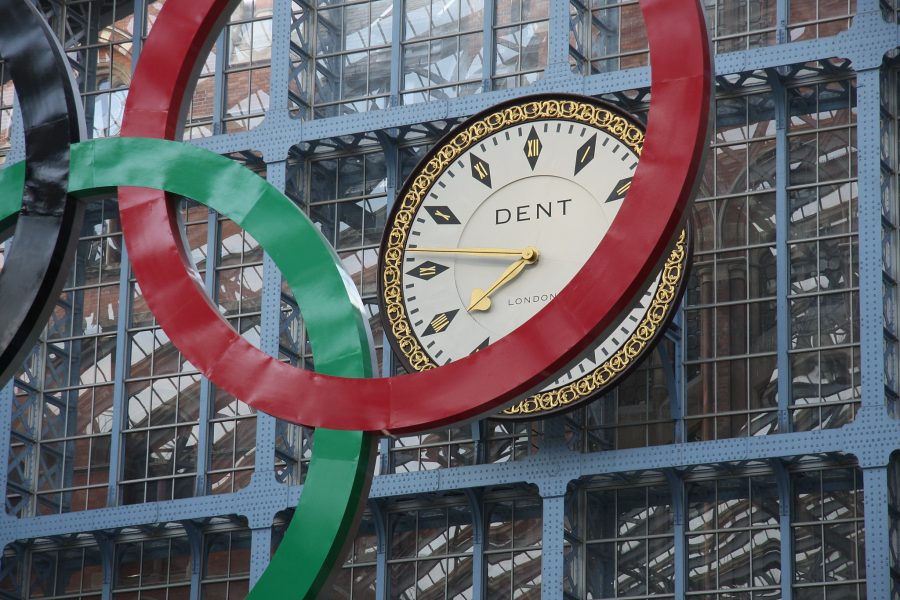 81. Olympic Clock
At St Pancras Terminus before embarking on the Eurostar train from London to Paris.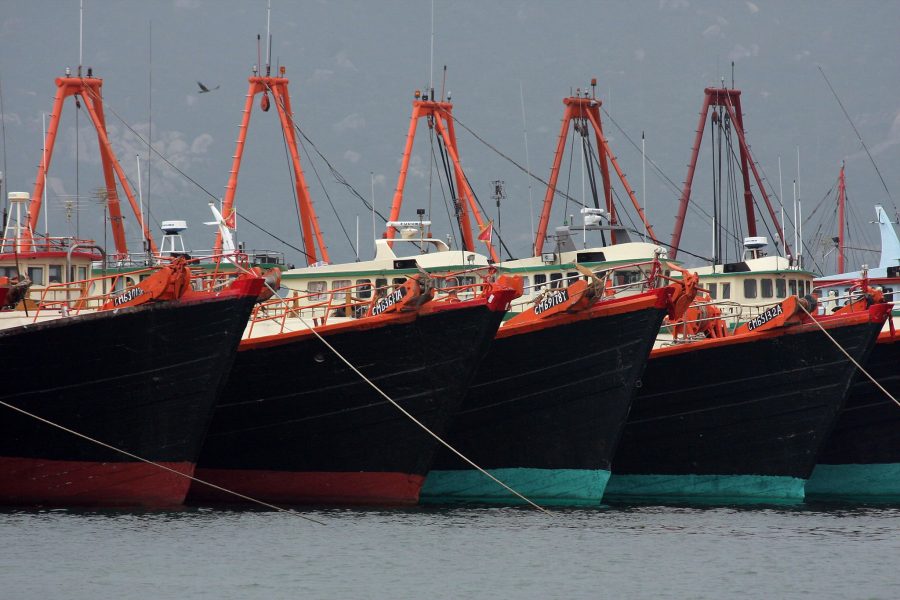 82. Fishing Trawlers
Line of fishing trawlers anchored in Treasure Bay on the small island of Cheung Chau near Hong Kong.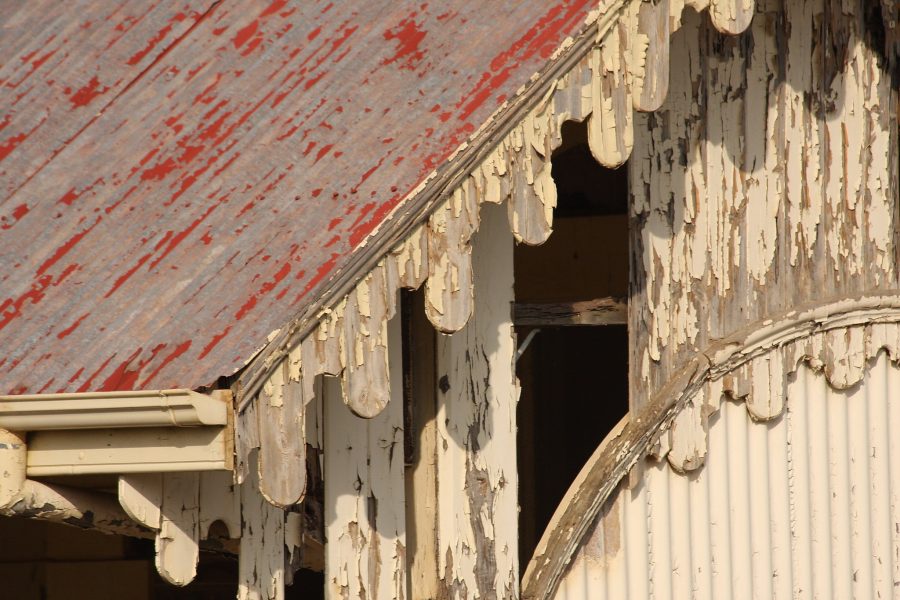 83. Peeling Paint
The elements have taken their toll on the disused railway station at Burra, South Australia.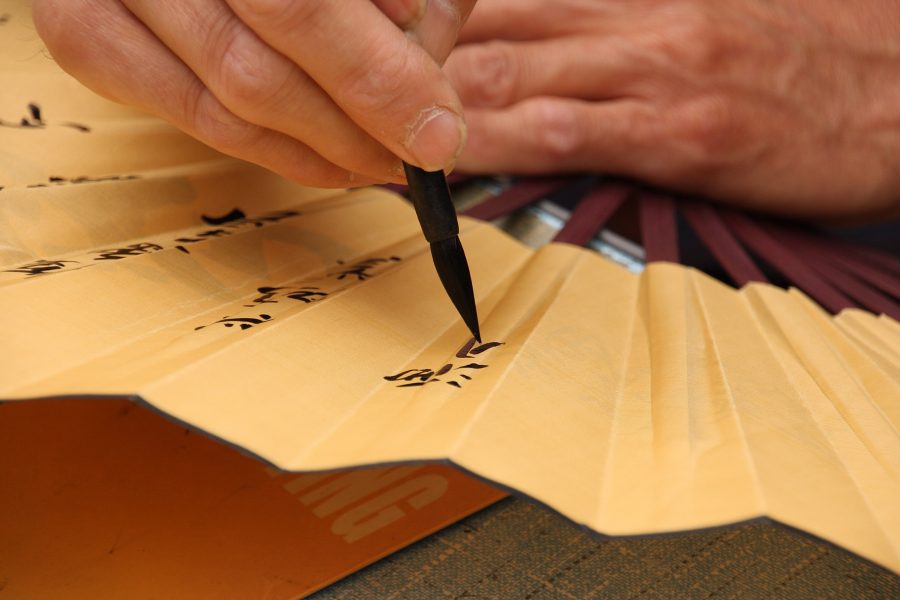 84. Fan Calligraphy
Picture of a vendor writing on a fan along the long climb via many thousands of steps up to the top of sacred Tai Shan in Shandong, China.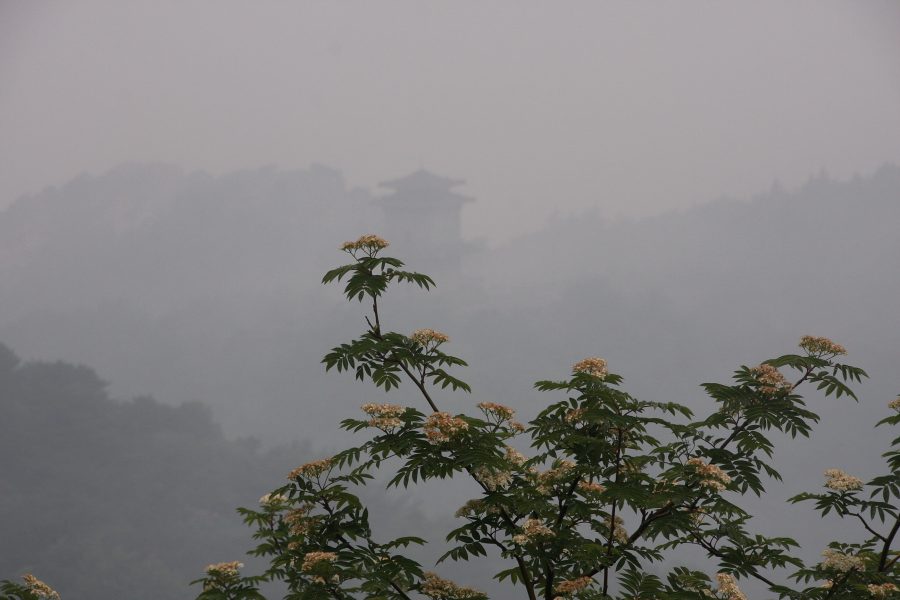 85. Temple Mist
Mist providing a peaceful backdrop of a temple near the top of Tai Shan mountain in Shandong, China.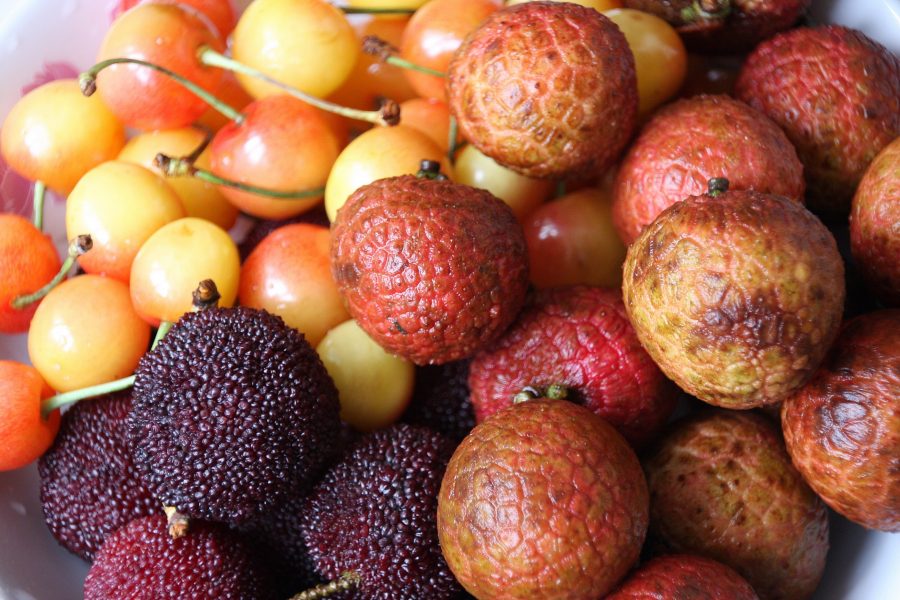 86. Chinese Fruit
Tasty fruit offered by my wife's parents in Qingdao, China. From left to right is a kind of cherry, then yangmei (Chinese bayberries) and finally, lychees.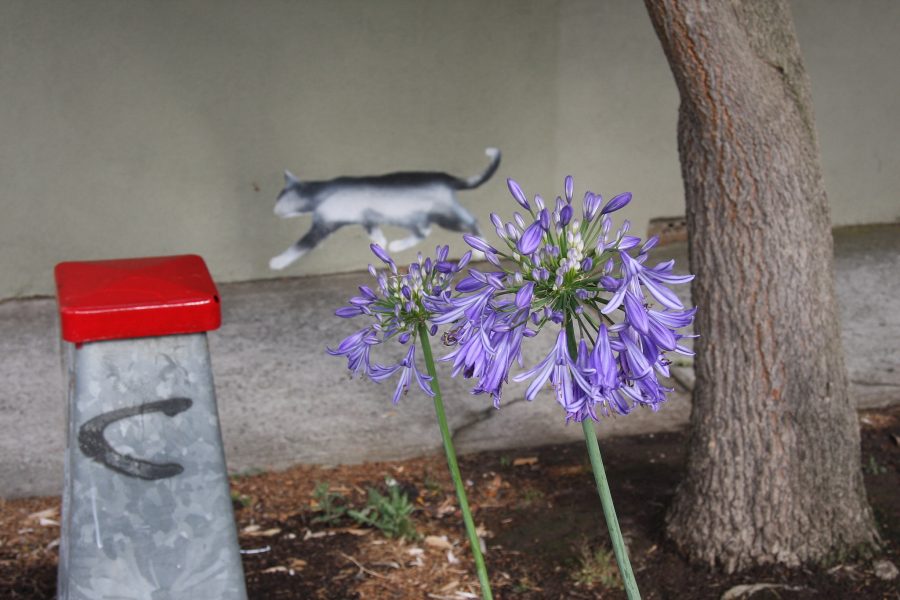 87. Mural Cat
A cat that won't pose a problem to the local wildlife. Taken on Station Street in the suburb of Fairfield in Melbourne, Australia.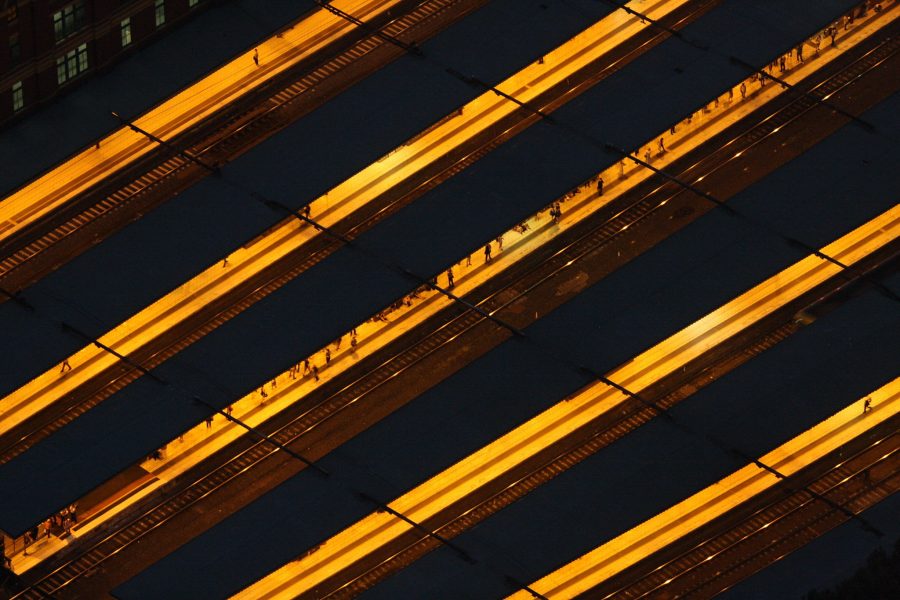 88. Terminus at Night
Zoom shot taken from the top of the Eureka Tower towards Flinders Street Railway Station at night in Melbourne.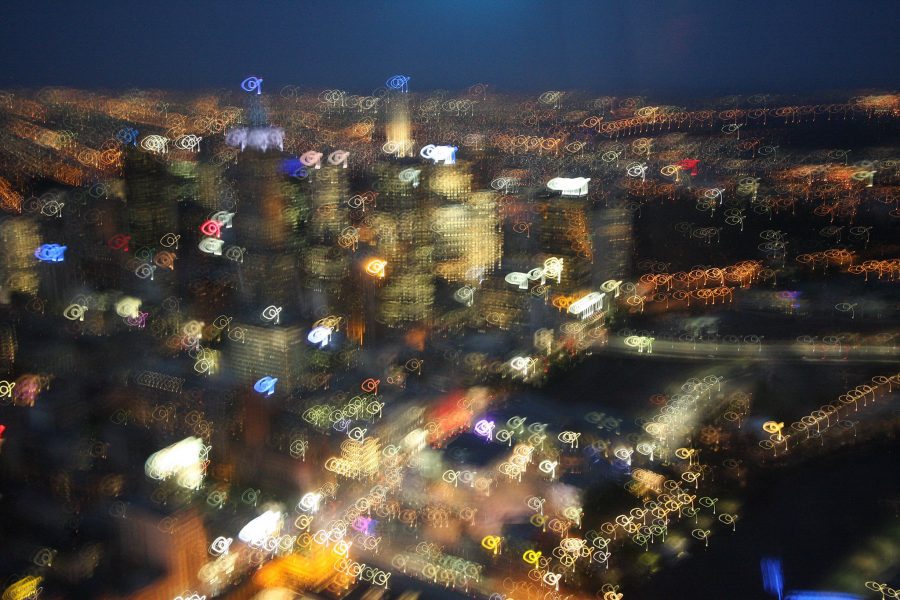 89. Melbourne Swirl
Accidental shot of Melbourne from the top of the Eureka Tower giving an 'impressionistic' view of the Melbourne skyline.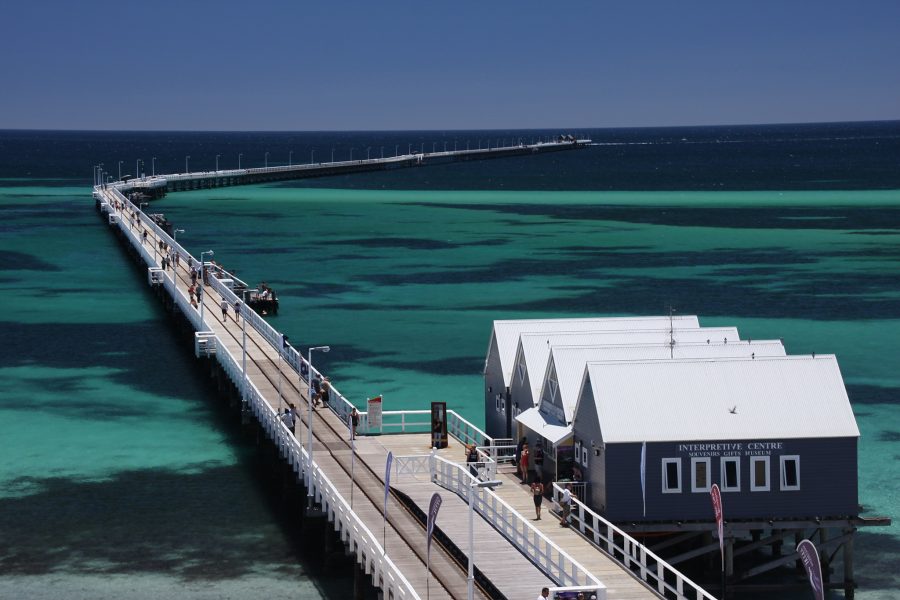 90. Pier in Turquoise Waters
Picture of Busselton Jetty on a warm summer's day in Western Australia.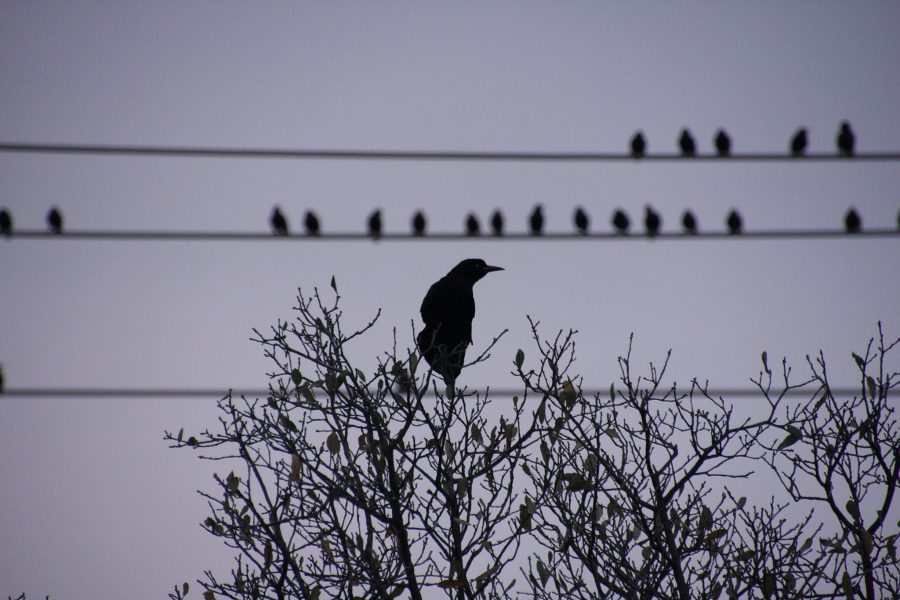 91. Murder of Crows
Hitchcock-like image of numerous birds descending on the powerlines and trees in Austin, Texas.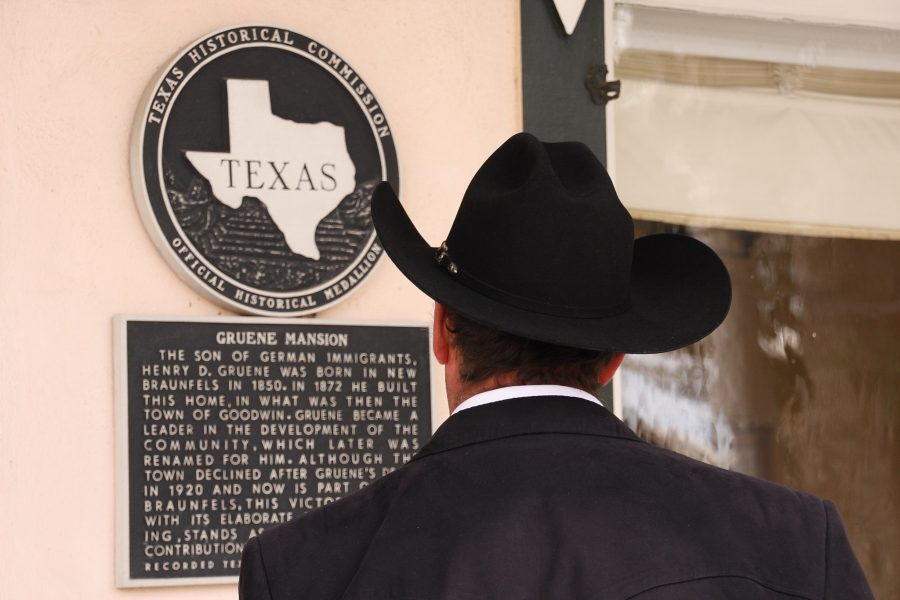 92. Proud Texan
Stereotypical image of possibly a Texan complete with hat in the historical town of Gruene just south of Austin, Texas.
93. Sand Barcode
Bars of sand taken from the very long Port Germein Jetty in South Australia.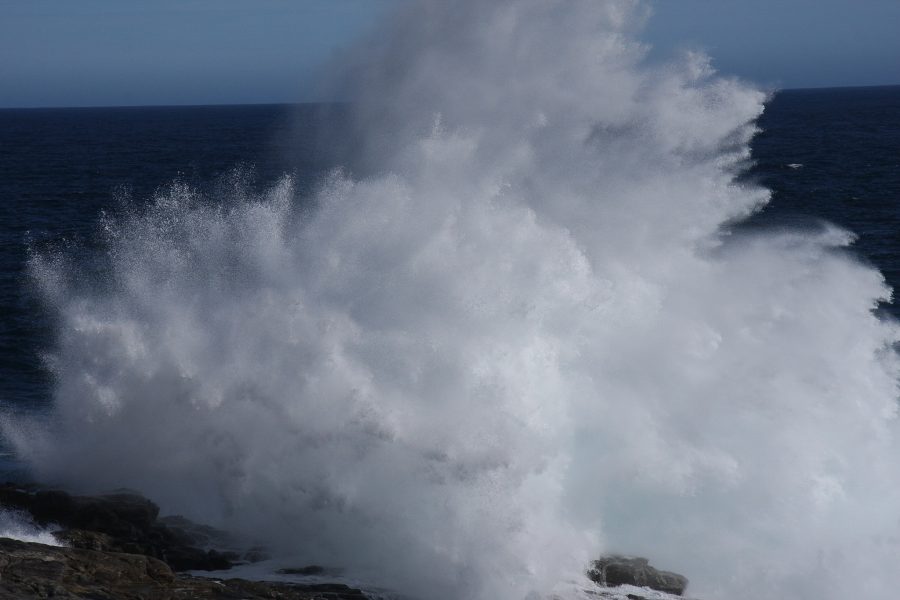 94. Wave Crash
At the very southern tip of Eyre Peninsula is Whaler's Way, a scenic but very hostile environment where the cold tumultuous Southern Ocean perpetually collides against the jagged rocky shoreline. This was taken near Baleen Rock Pool where there are several warning signs that these waves have taken unsuspecting adventurers away to their watery graves.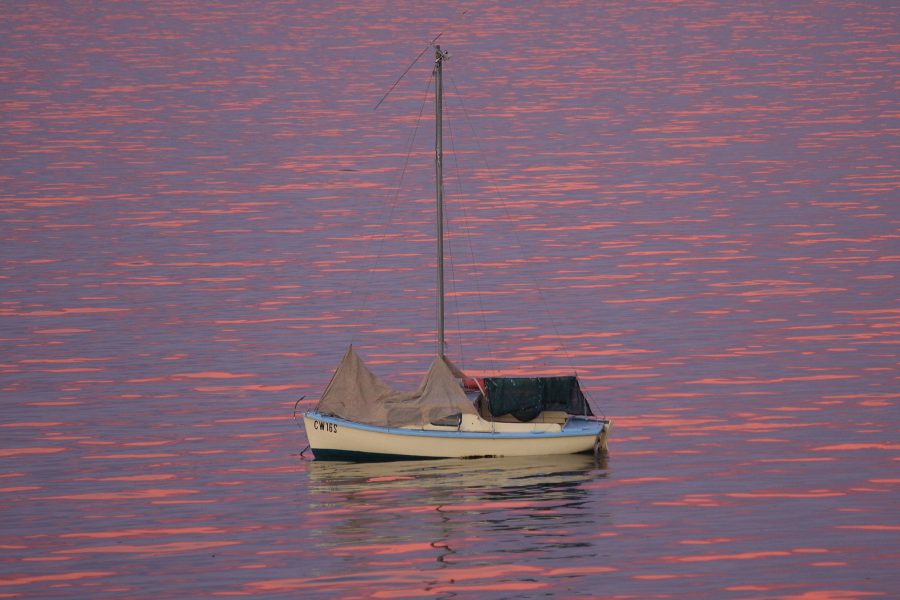 95. Neon Tetra
Beautiful sunset against the relatively-sheltered waters of Port Lincoln Harbour reminded me of the colours of a neon tetra fish. Port Lincoln, South Australia is famous for its tuna (along with copious quantities of great white sharks!).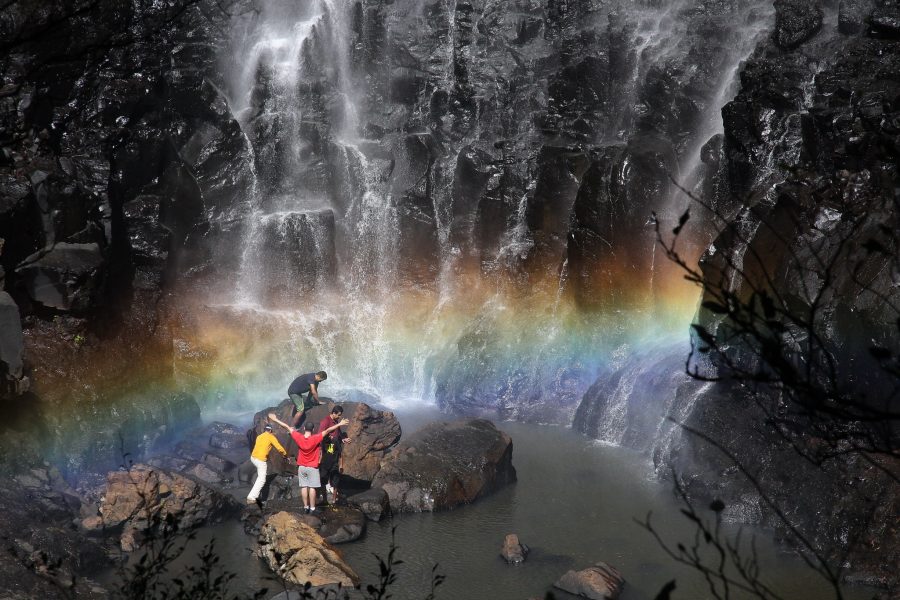 96. Waterfall Bliss
Rainbow at the base of Purling Brook Falls in Springbrook National Park in the hinterland near Gold Coast, Queensland.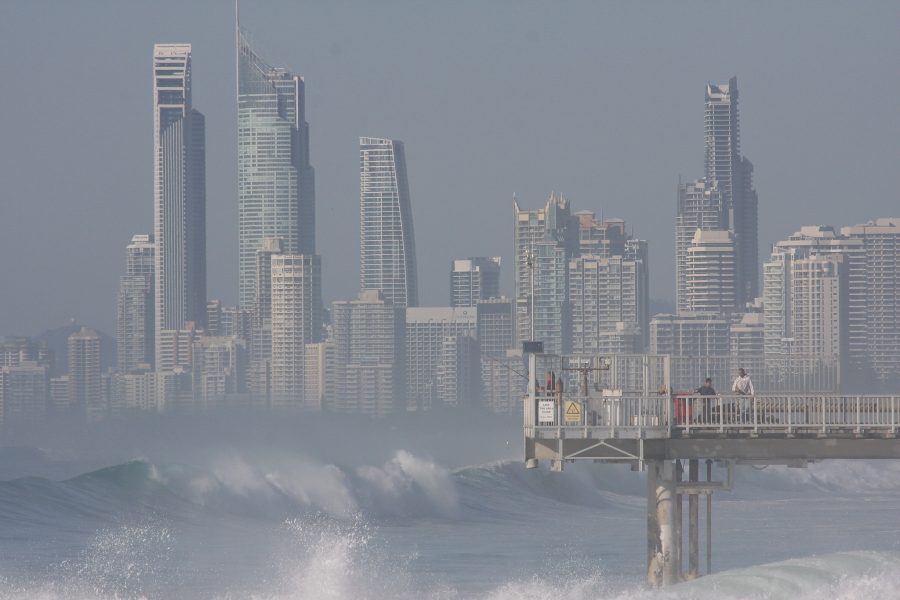 97. Surfers Paradise
Morning mist and waves at South Port Pier at Surfers Paradise, Gold Coast, Queensland.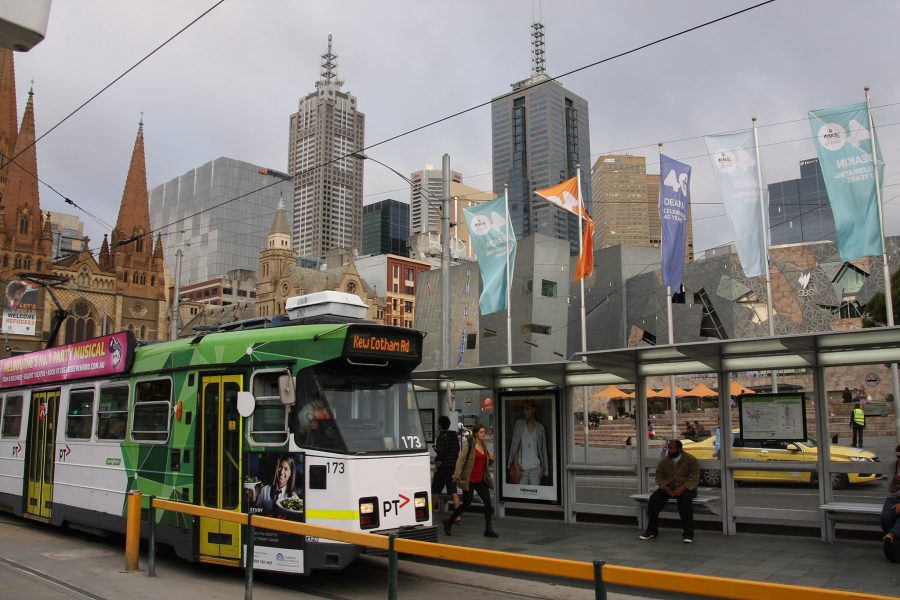 98. Colours of Melbourne
Strangely busy flattened look of a Melbourne scene at Flinders Street Station Tram Stop.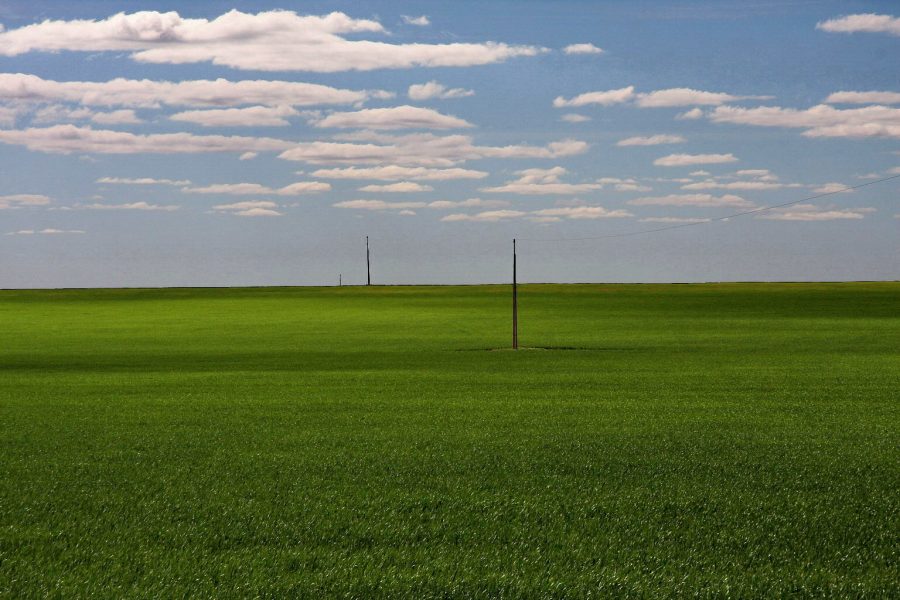 99. Microsoft Windows
The one photo I did 'doctor' a little. This was taken from Drogemuller Road near Yinkanie, South Australia on a telco scoping visit. It reminds me of the rolling grassy hill photo in Microsoft Windows 7.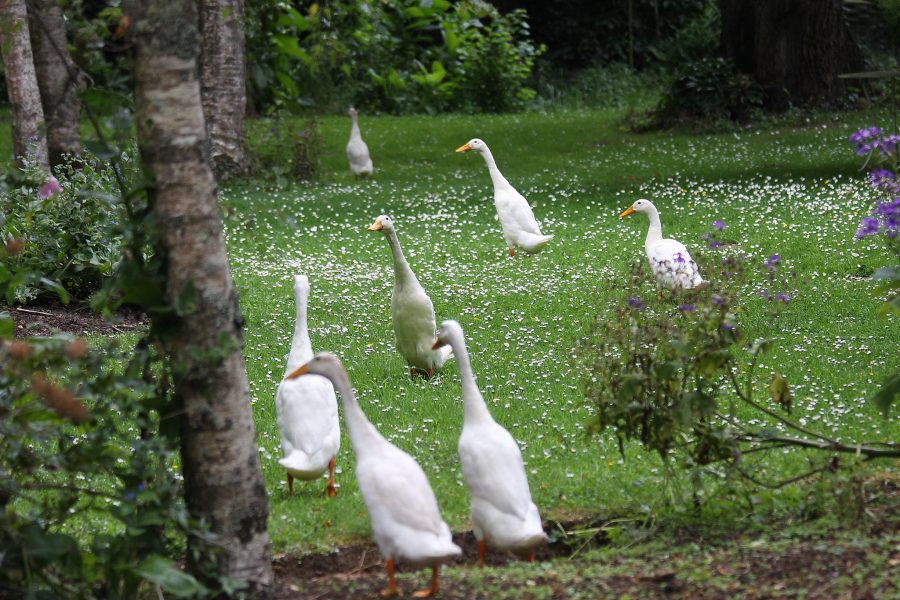 100. Sensitive Ducks
Very shy ducks at the beautiful Allendale Gardens in northwest Tasmania.