Back to Fairbourne Railway Main Page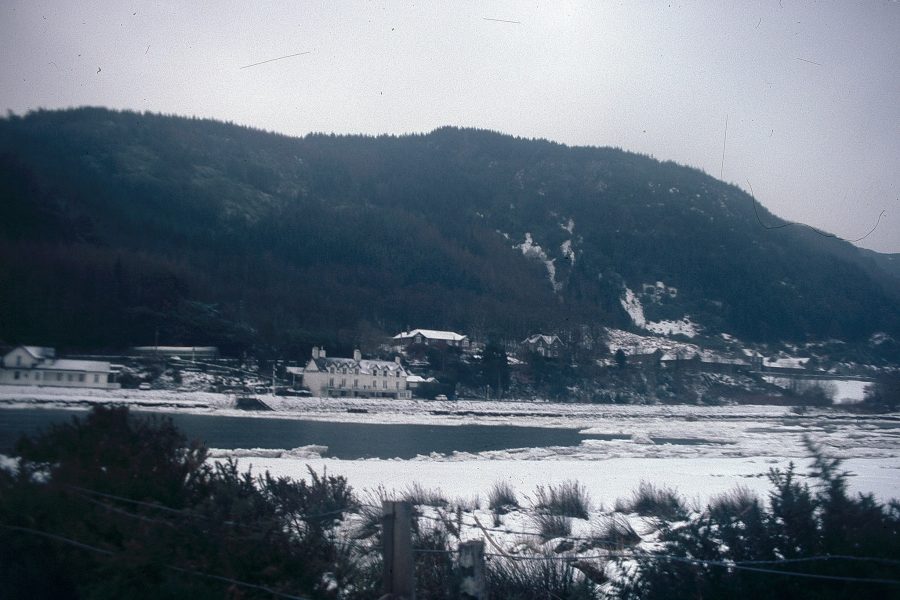 Winter sets in on the estuary at Penmaenpool Bridge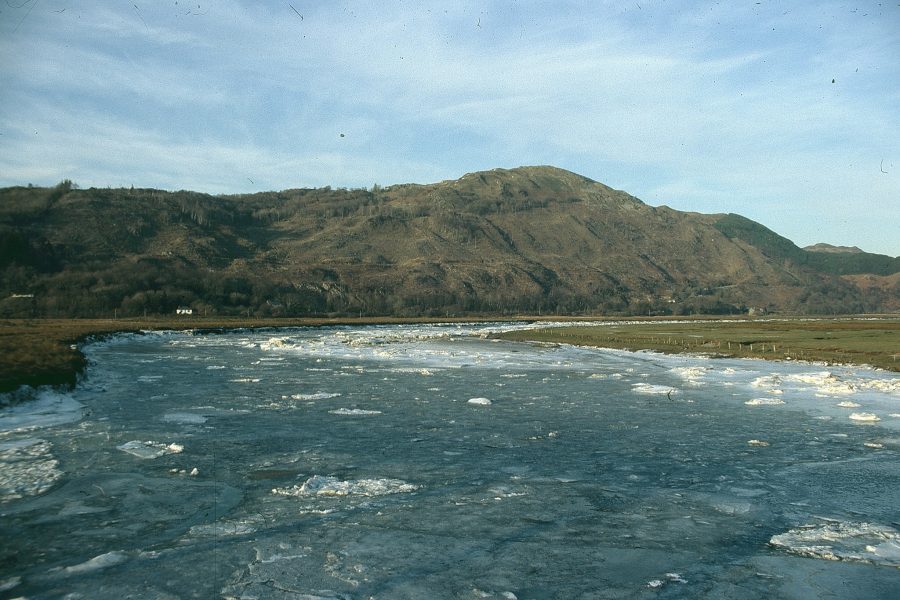 The iced-up Mawddach Estuary over Penmaenpool Bridge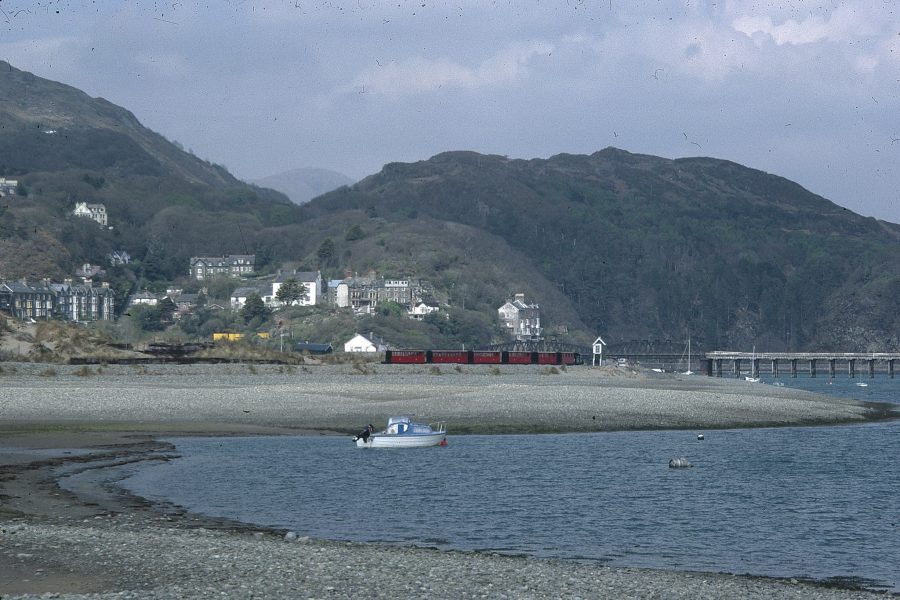 View of Penrhyn Point with Barmouth Bridge and Barmouth behind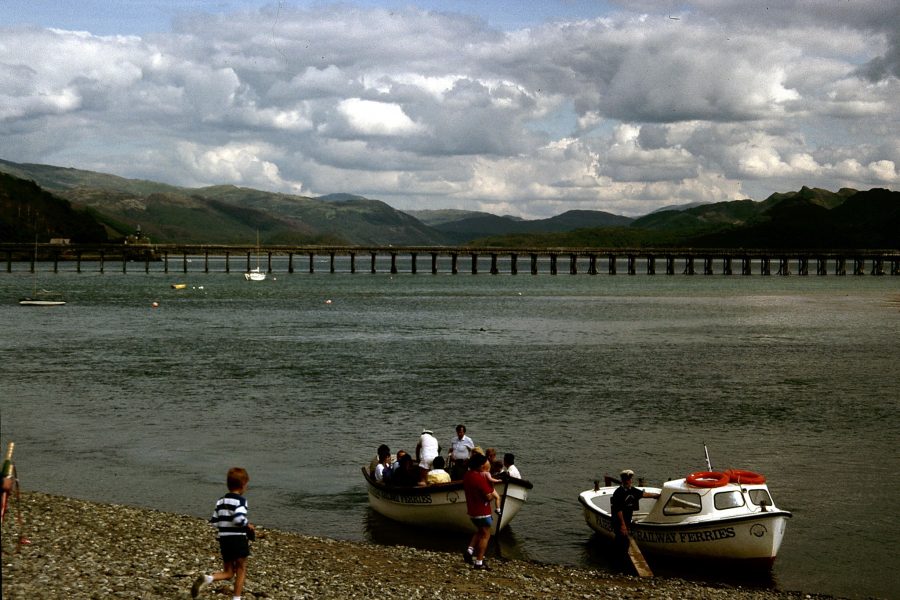 Ferries taking passengers over to the Barmouth side of the estuary.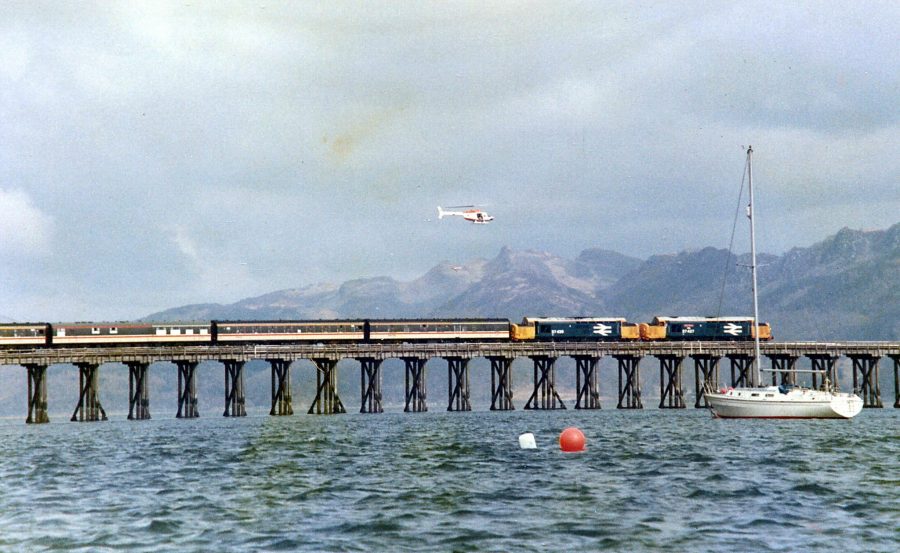 First heavy train over Barmouth Bridge after repairs to deal with teredo worm damage. Helicopter filming for the media.
Narrow stretch of water between Penrhyn Point and Barmouth. Usually riddled with strong currents and whirlpools between tides.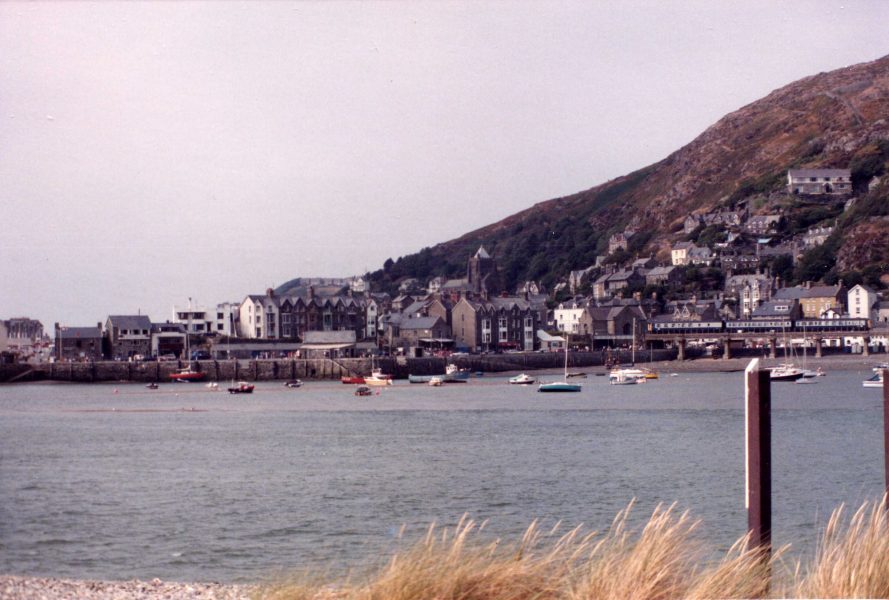 Mawddach Estuary at low tide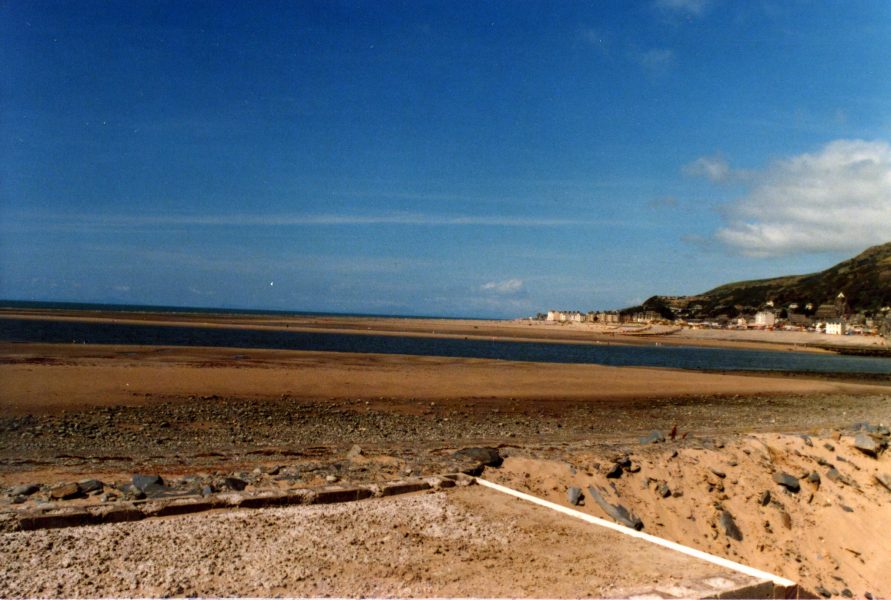 Barmouth Beach can be seen on the other side. At low tide, there is quite a distance from the embankment to the edge of the water.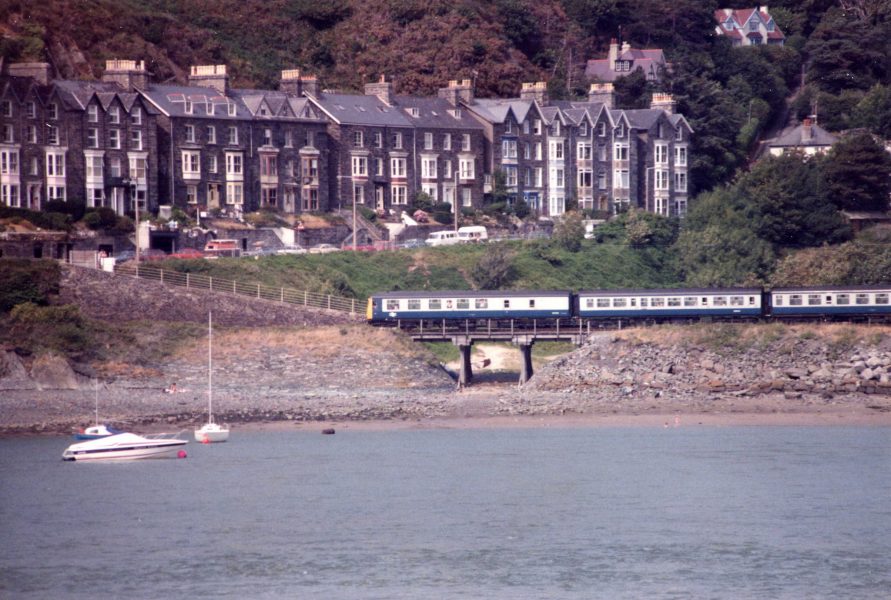 British Rail train approaching Barmouth Station just after crossing Barmouth Bridge.
View of Barmouth from Penrhyn Point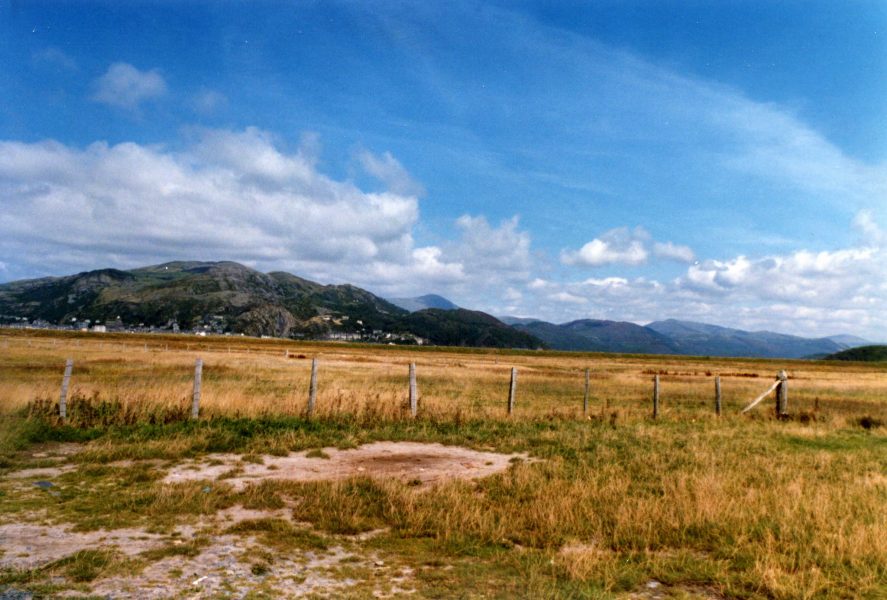 Extensive marshlands near Golf Halt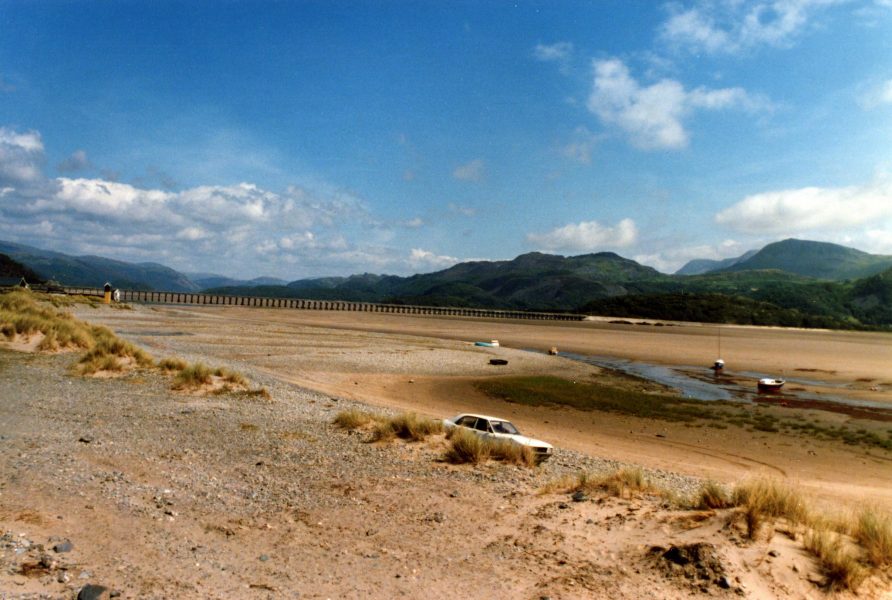 Our old beat-up white Ford Granada wending its way back to Fairbourne. This was the official works vehicle of the railway. Other cars on the road simply avoided it as it looked like a car whose driver really didn't care if it had just one more prang.
At low tide, you can walk endlessly over the exposed sand flats; however, beware of possible quicksand.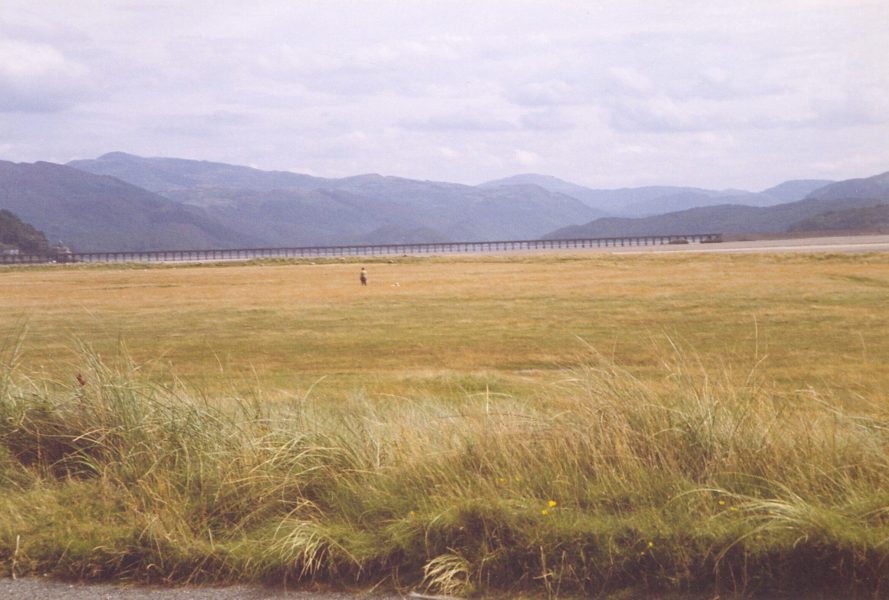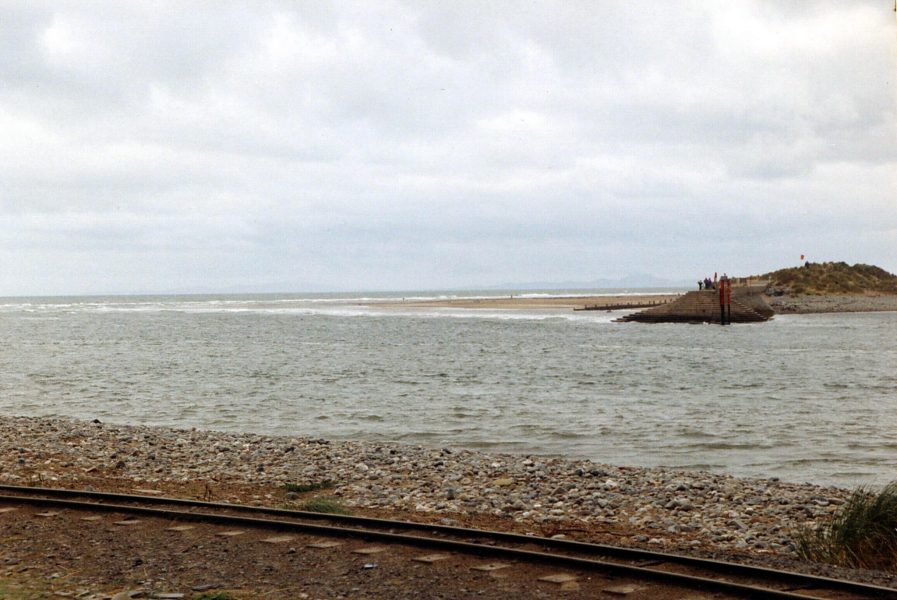 Narrow stretch of water at high tide