Back to Fairbourne Railway Main Page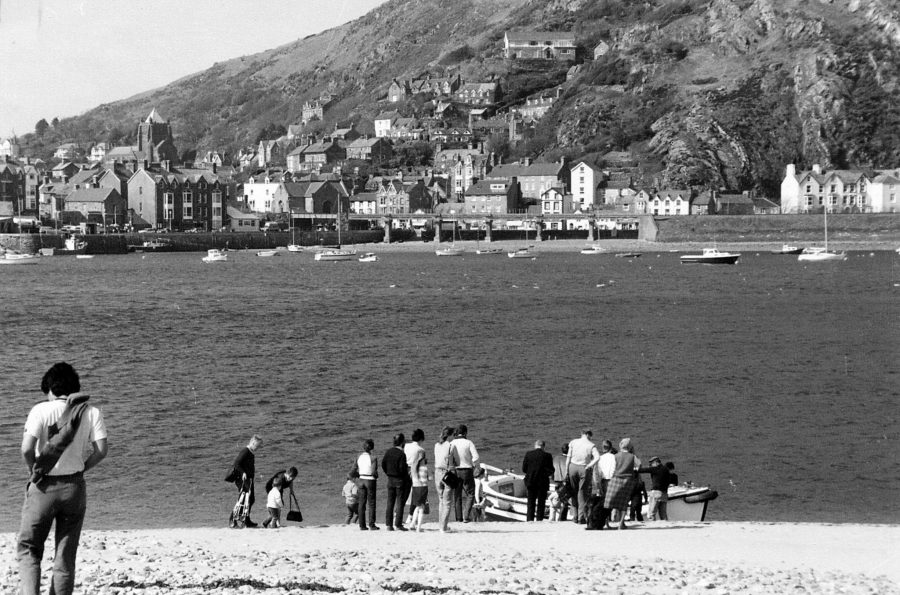 There are many stories about the relationship between the railway and the ferries but sadly, most of them did not end up so well. Quite understandably so, the ferryman were deeply protective of their trade and felt that some of the ideas put forward by the railway during these years would have threatened their business.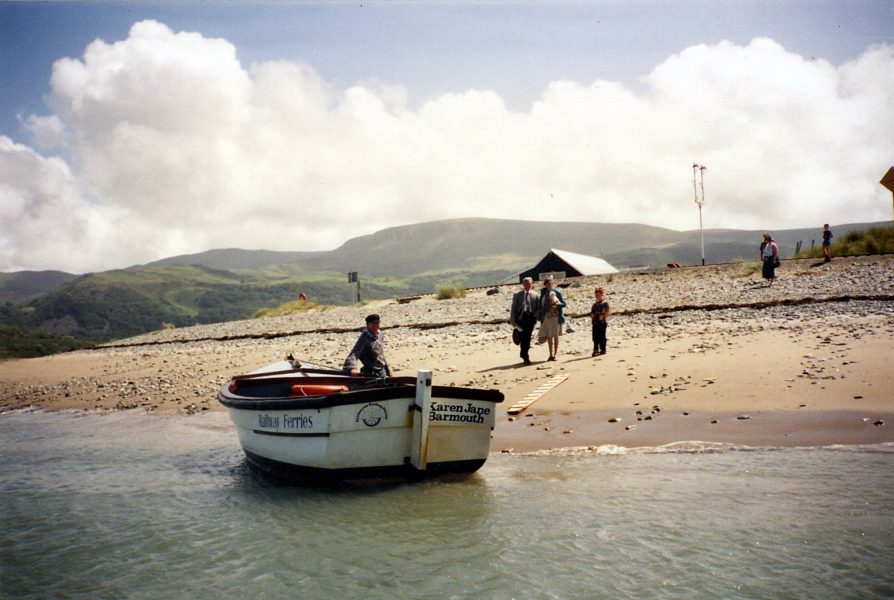 Taking the ferry was always an enjoyable experience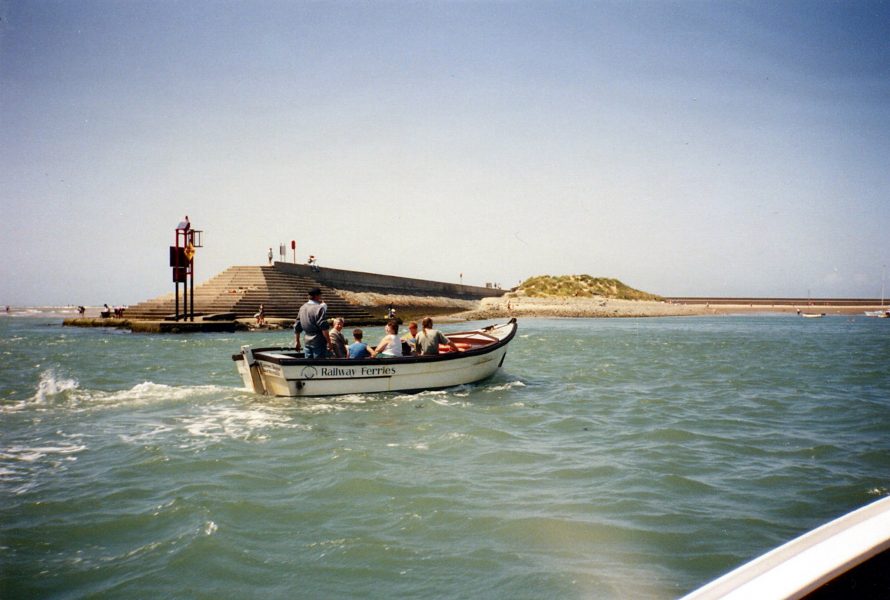 This was a stretch of water not to be trifled with. The entrance to the Mawddach Estuary is quite narrow between the Point and the breakwater shown in the photo which meant that very strong currents and whirlpools were frequently encountered between tides. There are warning signs dotted around the area to avoid swimming in this area.
I always sometimes wondered what the ferrymen talk about when they get together on a boat.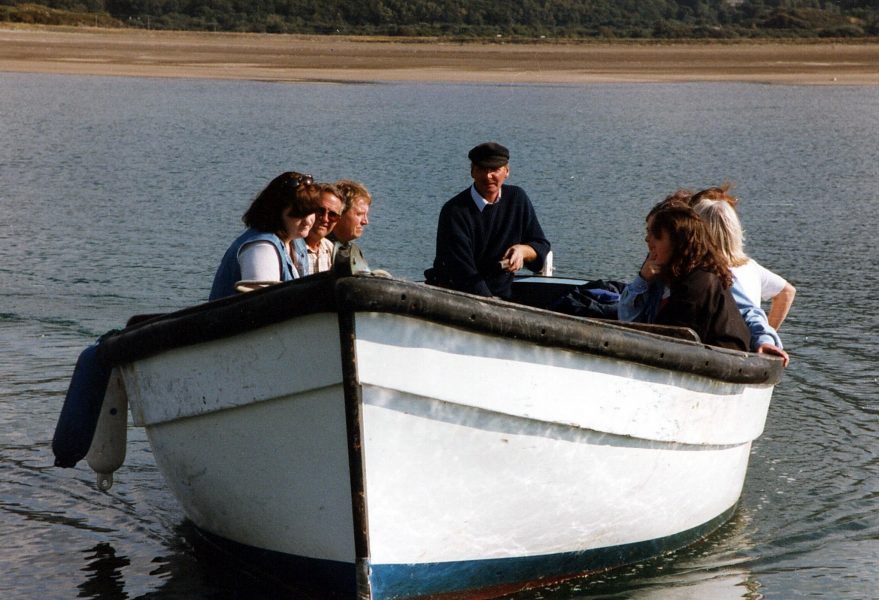 I believe this is Keith, one of the ferrymen dropping off a few passengers on the Barmouth side of the estuary.
The prices as they were back then.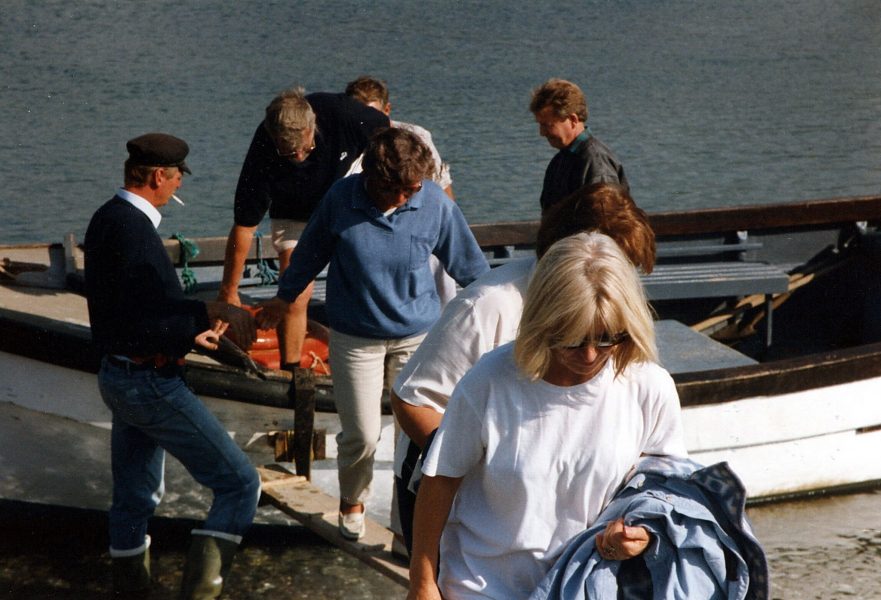 You get the occasional person stumbling off the plank and into the water but it's not too often.
Passengers disembark the ferry at the Point.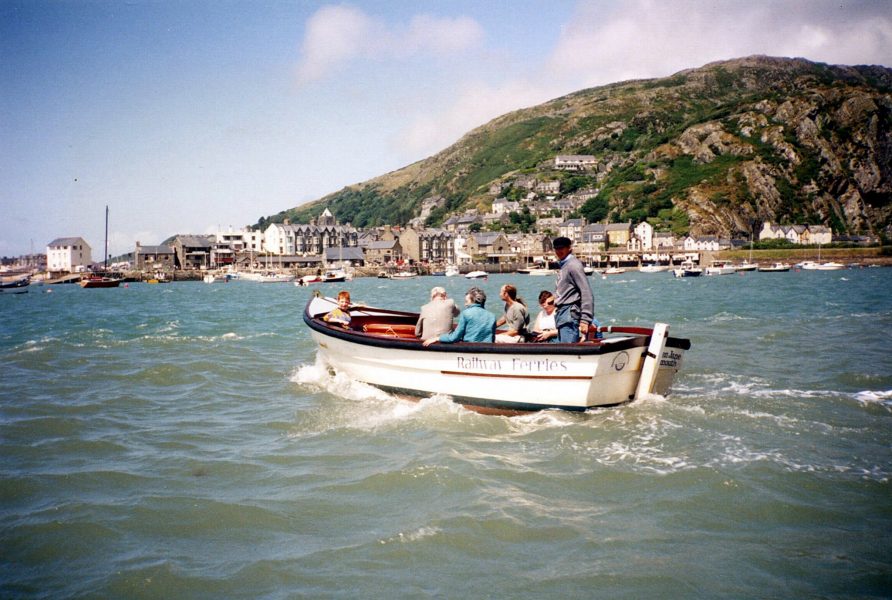 Another boatload to the Barmouth side.