Back to Fairbourne Railway Main Page
I can't seem to keep count how many Gwrils there have been but here's the Lister diesel version. Gwril did odd jobs such as shunting or moving rolling stock around.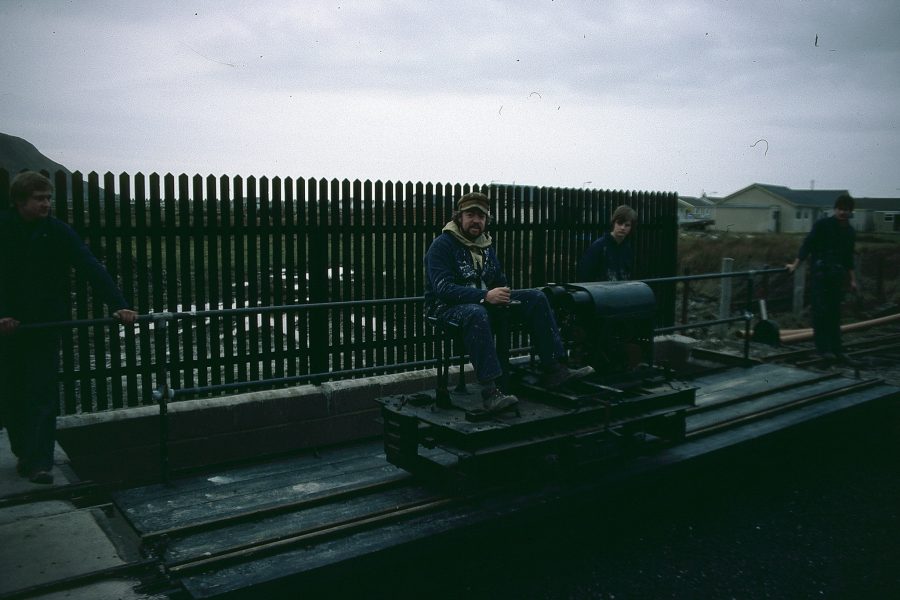 John Whitehouse on the traverser with Gwril.
John driving Gwril with Sydney in the background checking tickets.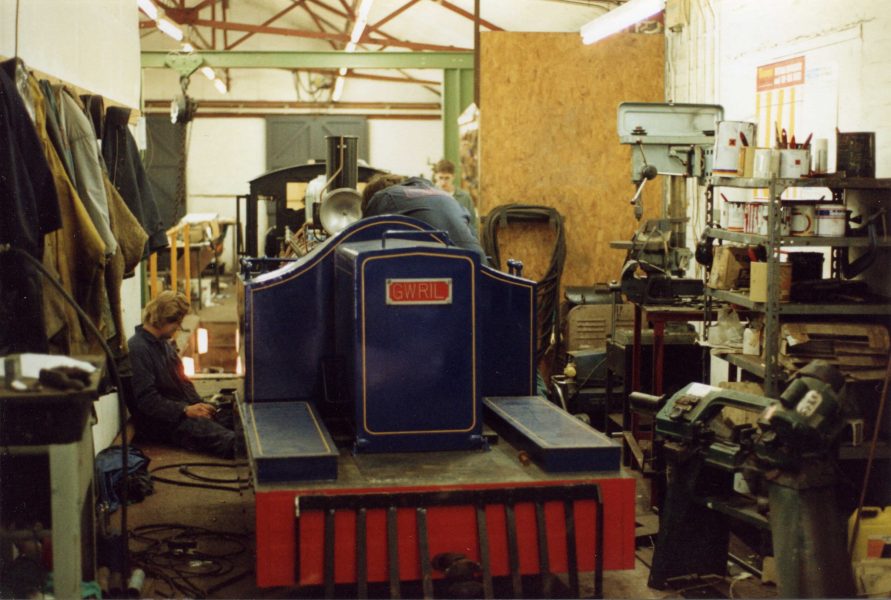 The new battery-operated Gwril. John and I built this engine in about three days by converting an old electric milk-trolley float. Each side of the engine contained a series of traction batteries which provided silent and clean power. One had to be careful not to run anyone down because it was very quiet and quite quick!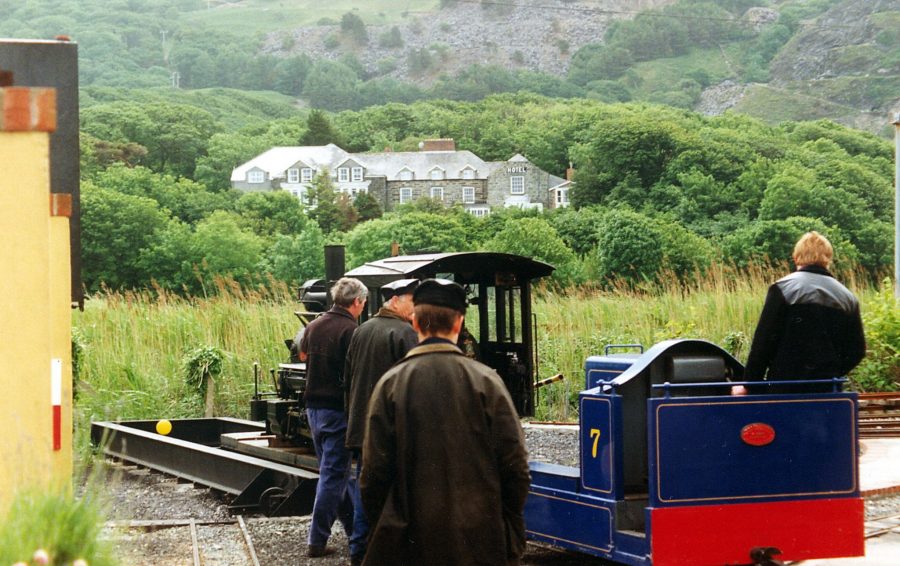 Gwril being put to good use with Number 24 on the sector table.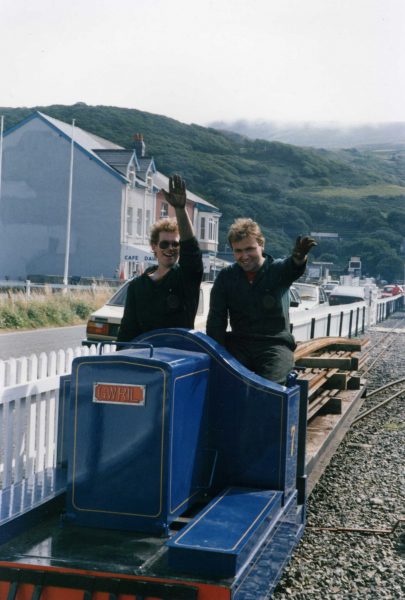 Pictured here is Ben Hicks and Glen. I'm sure somebody might be offended, but John frequently called Gwril the Reichsmobile. Standing fully erect on Gwril while arm stretched out did kind of remind us of a not-so-congenial fellow in our history books!