Back to Fairbourne Railway Main Page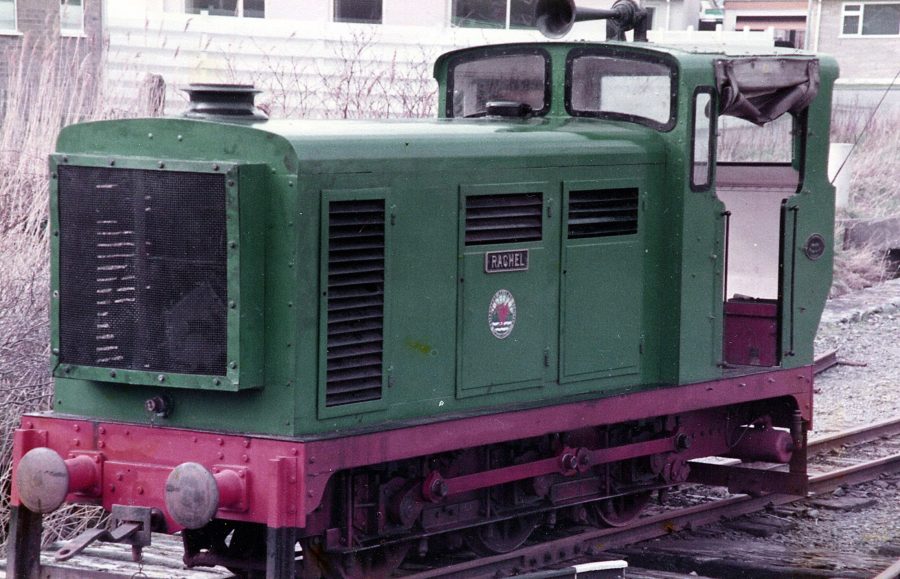 Rachel was a useful odd-job engine but was sold off when the gauge was changed.
Rachel at the Point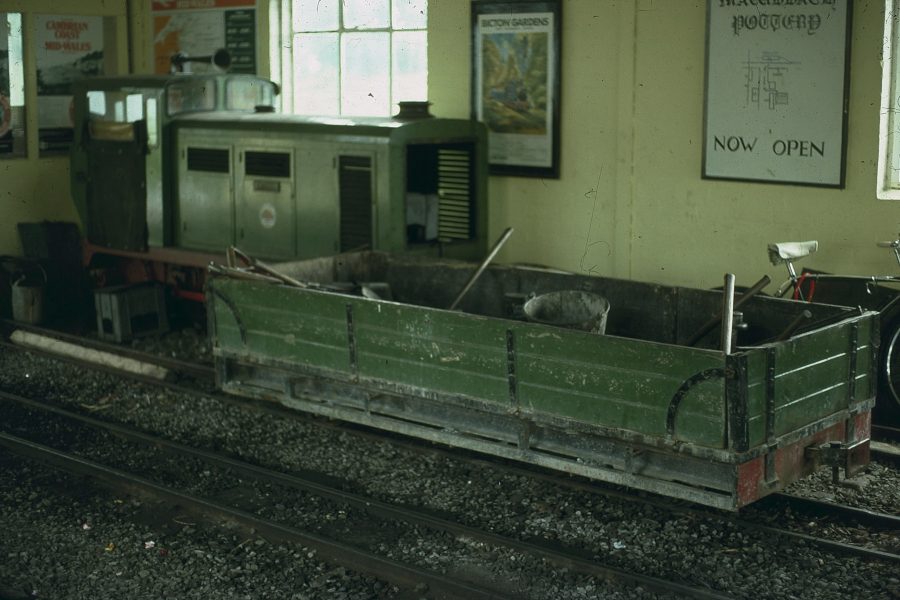 Rachel at rest in the station building.
Circa 1977. Katie coming to a stop at the Point.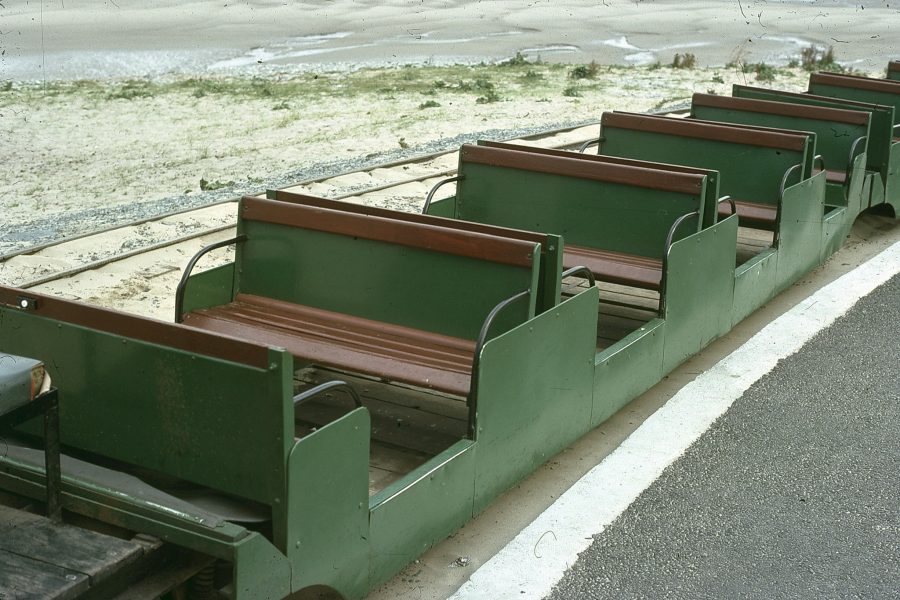 1977. Original open-air carriages. Great fun to ride in, if it's not raining!
The almost-comical guard's chair fully exposed to the elements. For rainy days, passengers crammed into the enclosed carriages.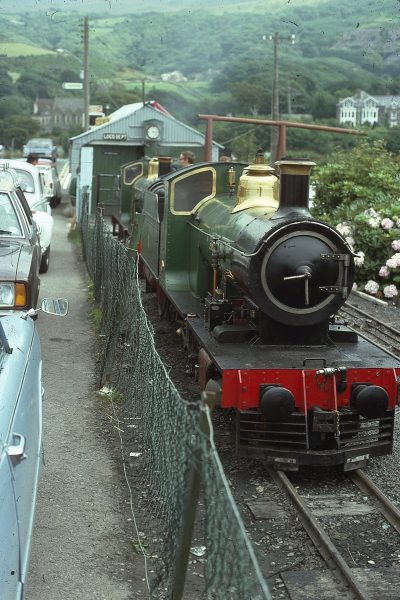 Katie and Siân at the terminus.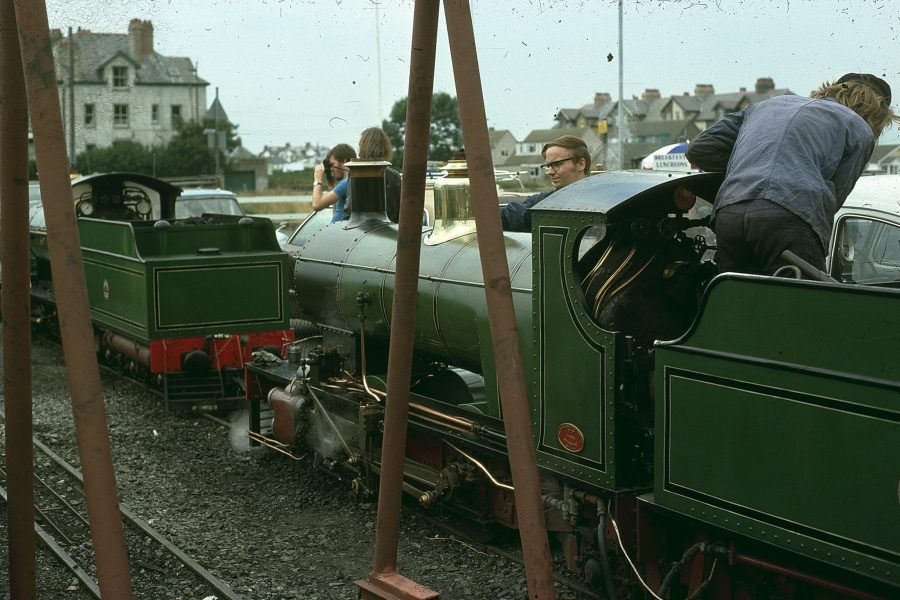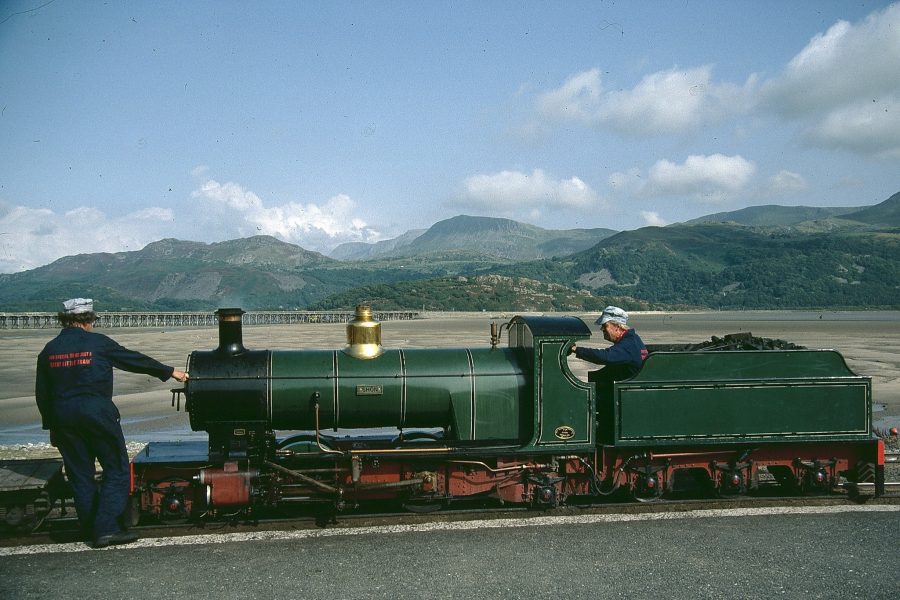 Katie was renamed Shôn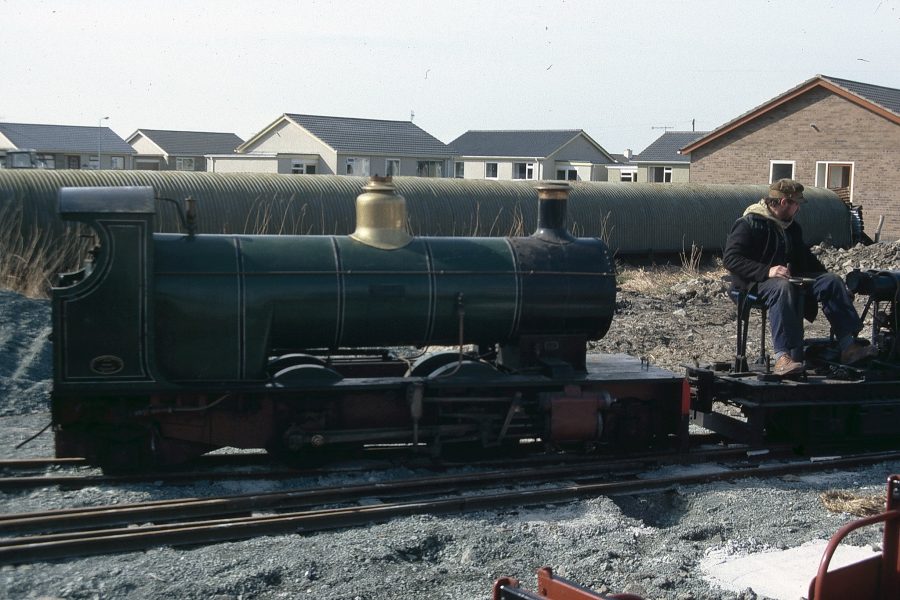 John Whitehouse towing Katie using the Lister shunter.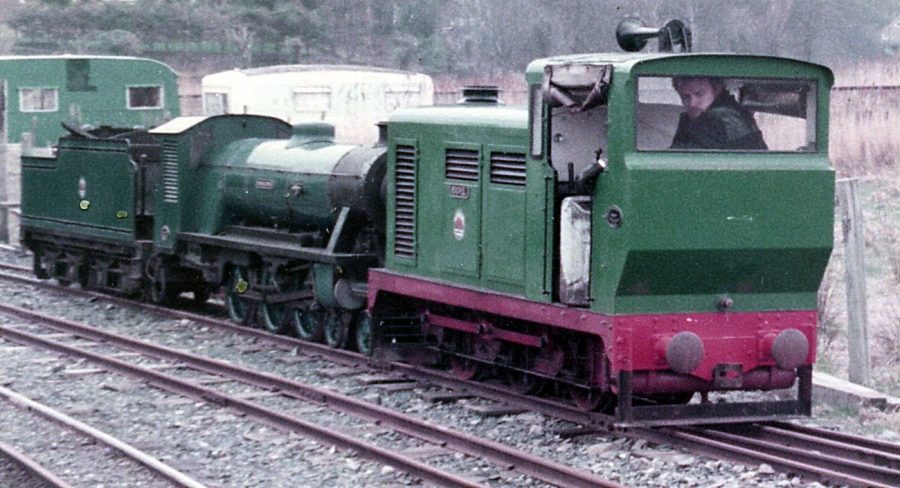 Rachel in action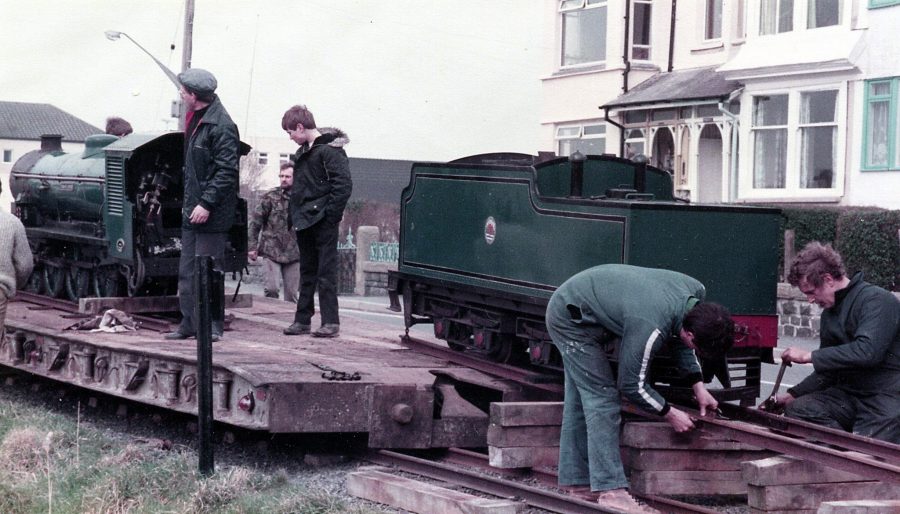 The miniature locomotive Ernest Twining was not included in the purchase and was shipped out.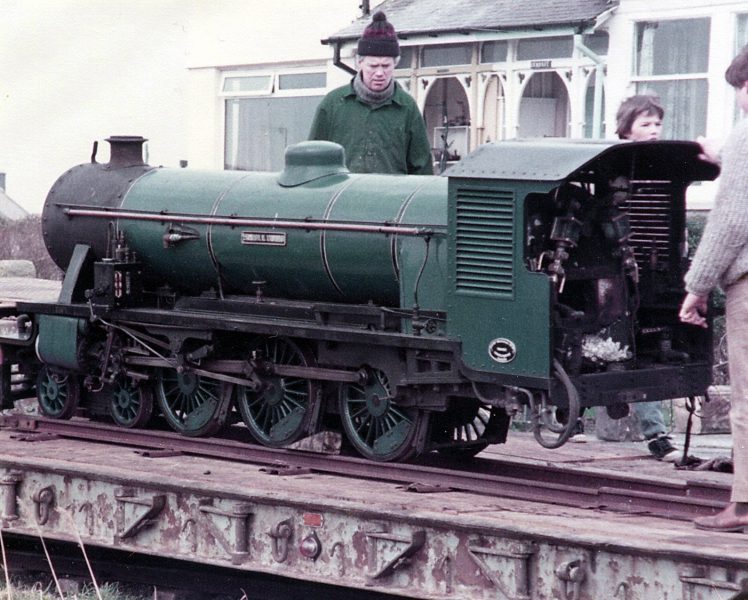 A very young-looking Rupert behind the train!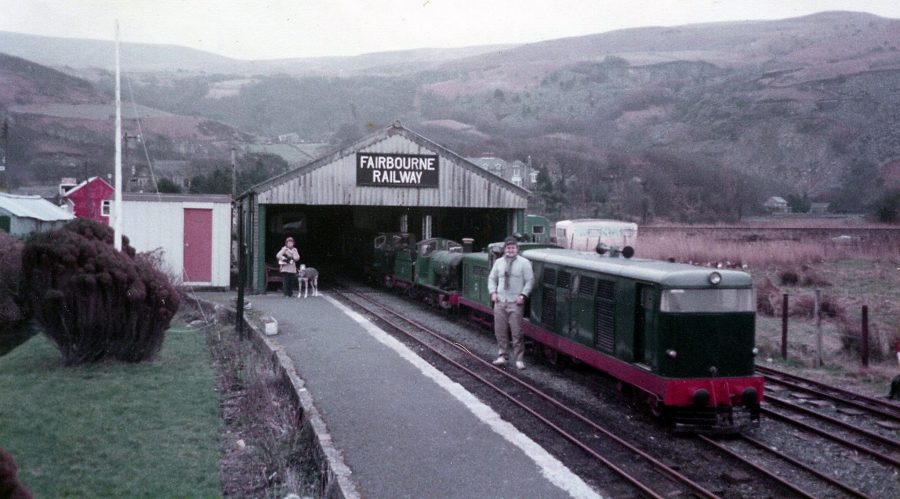 The Fairbourne Railway early in 1984. Coupled together are the I, C, engine Sylvia and the two Great Western style steam locos Siân and Katie. In background, Lilian and her beloved greyhound, Samson, is shown.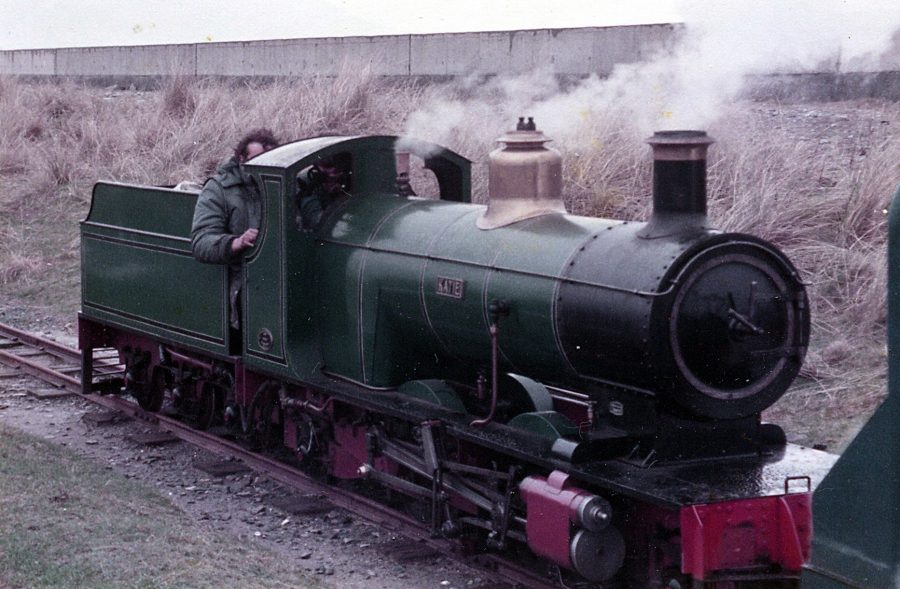 Katie in steam for the first time, 22nd March 1984.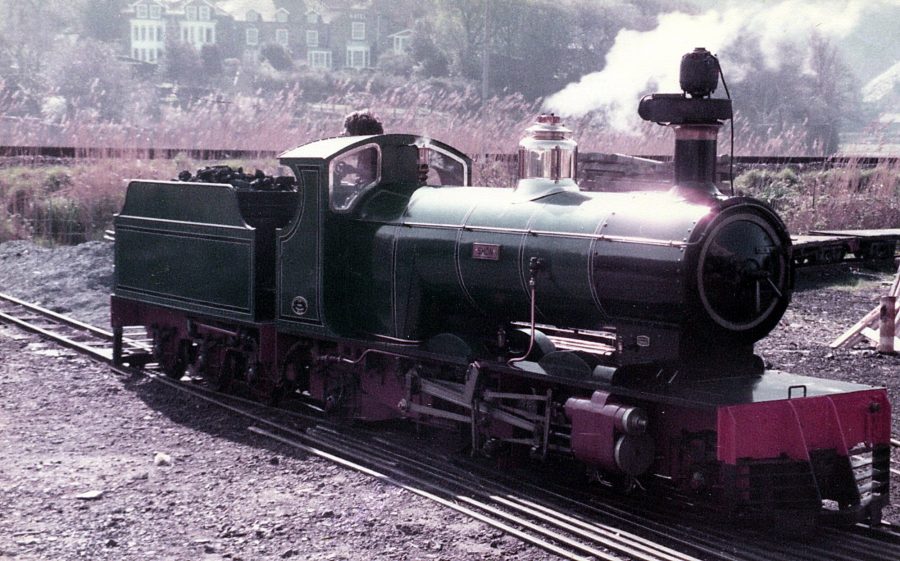 Katie, renamed Shôn, was the principal source of power in 1984. Here being steamed up for duty, with an extractor fan on the chimney to draw up the fire.
Picking up a train from the siding in Fairbourne
The Lister shunter, Gwril, towing Shôn on to the traverser.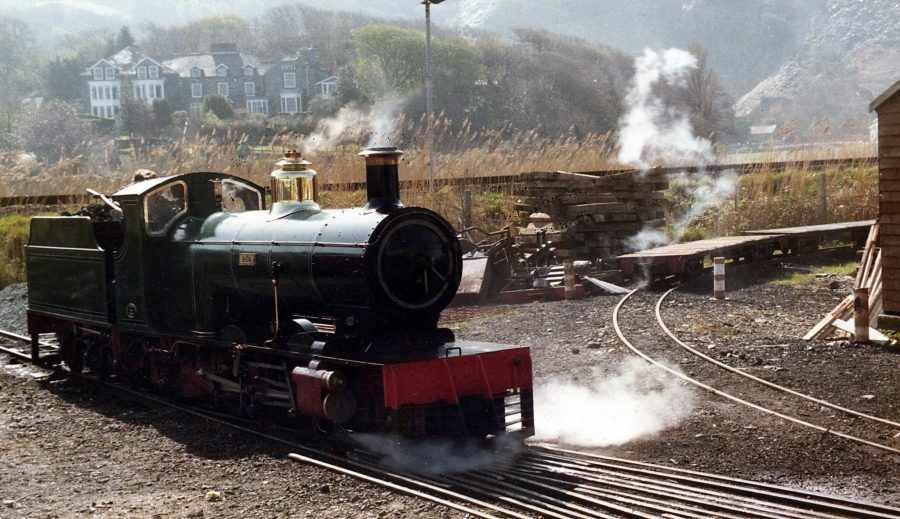 Shôn running round the train ready to return to the Point.
A derailment, a common occurrence until the track was relaid.
At Bathing Beach on the first train of the day, towing snack bar and generator van. There was no mains power supply or restaurant building at Penrhyn Point in 1984.
Clearing sand from the track on the first train of the day. This area, the worst for blown sand, was where the tunnel was finally built.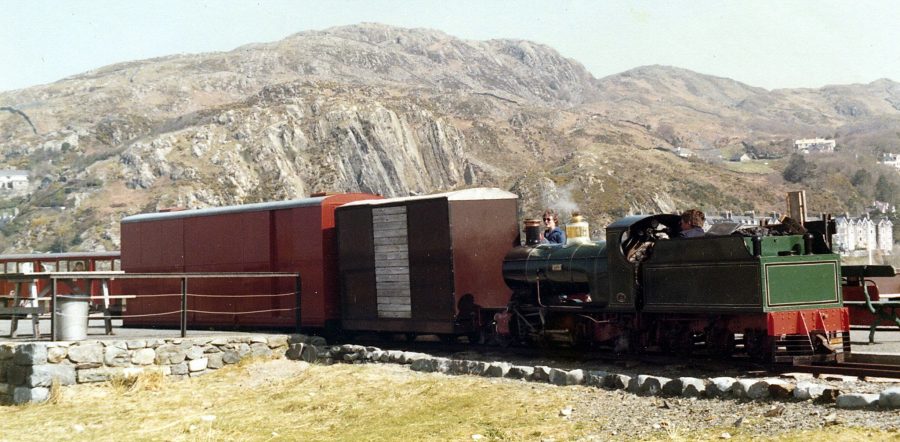 Shunting snack bar and van at Penrhyn Point.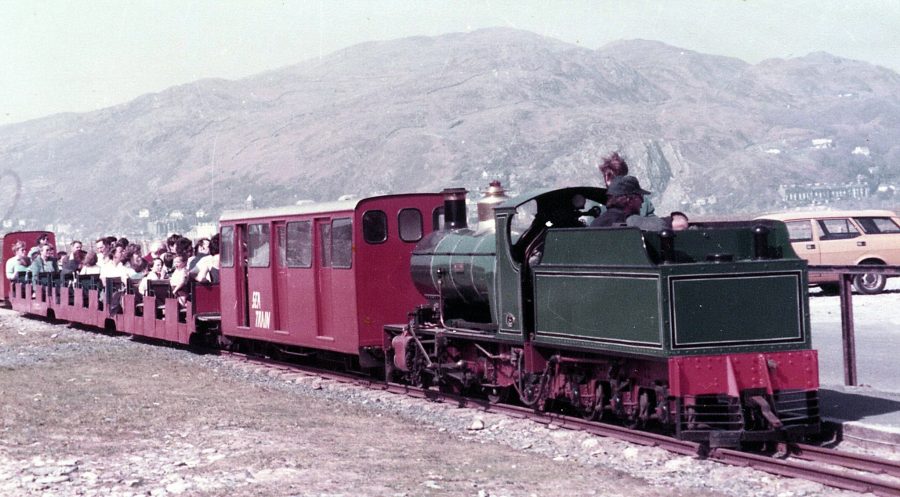 Returning to Golf House
At the Passing Loop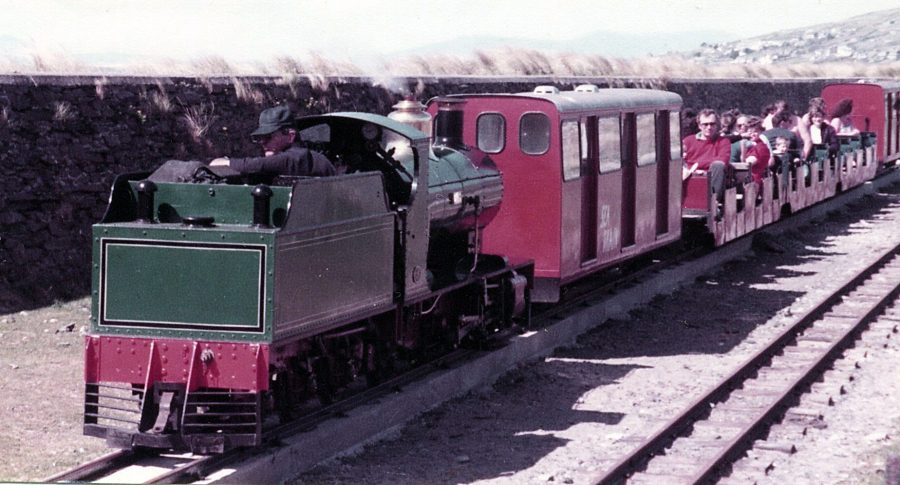 Note the experimental track laid directly on concrete at the passing loop.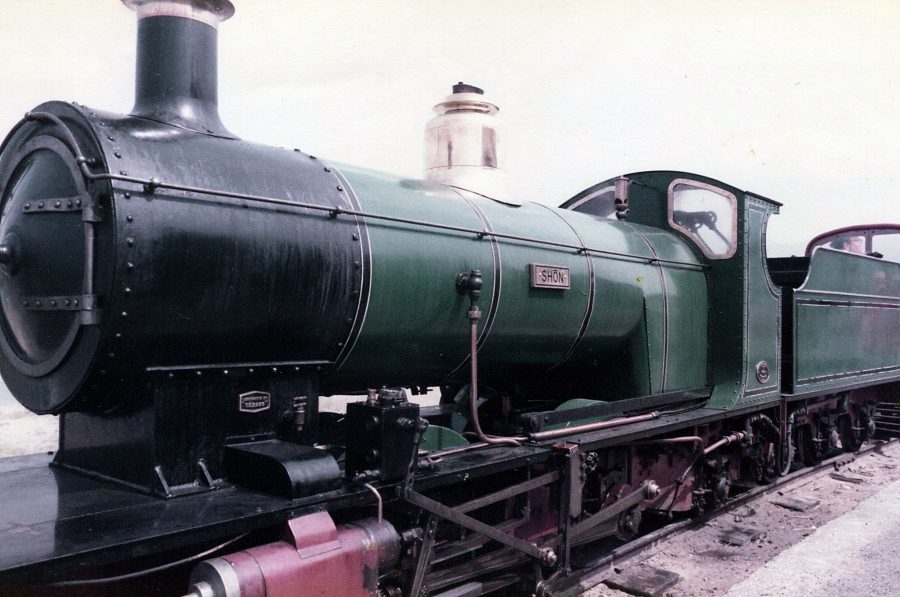 Katie ready for heavy use in 1984. Renamed to Shôn.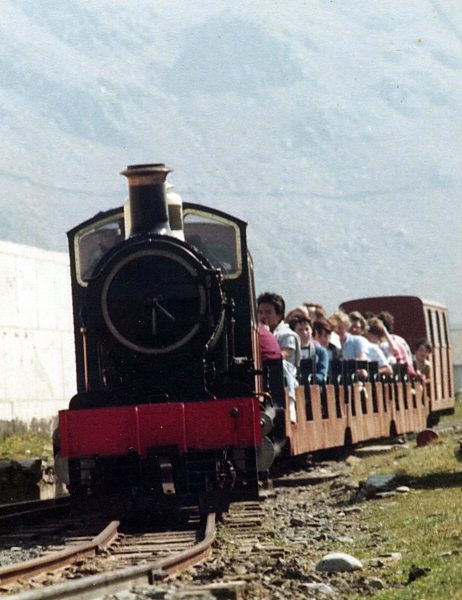 One of the 'toast-rack' carriages prior to being cut down to make a works flat.