Back to Fairbourne Railway Main Page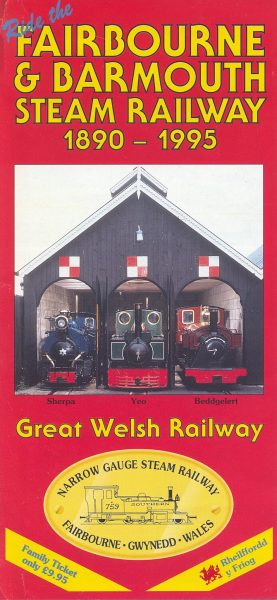 Last brochure published before the sale of the railway in 1995.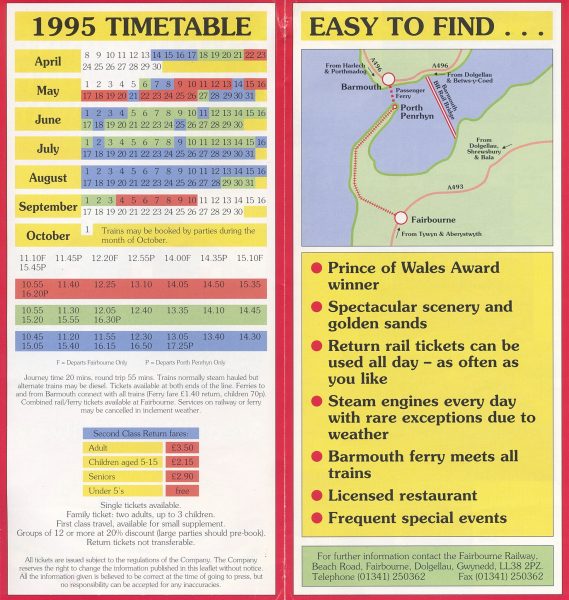 Adult price: £3.50 return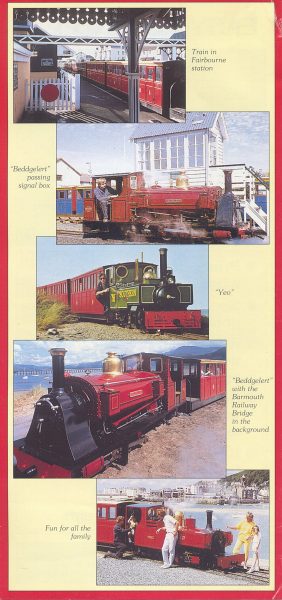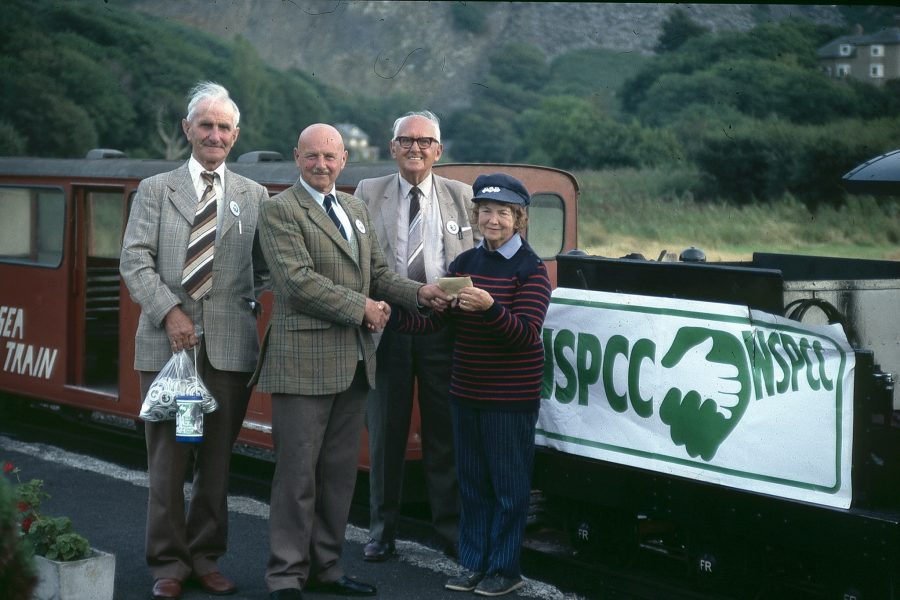 Lilian was one of the nation's most avid supporters of the NSPCC (National Society for Prevention to Cruelty to Children). For her efforts, she was once invited to have tea with the Queen.
A tug-of-war, Number 24 on one side, Beddgelert and Sherpa on the other. All that really happened was a lot of wheel slippages along with an awful lot of clatter and noise. Couldn't have been good for the motion gear.
For a season, the railway owned a vintage bus, which toured Barmouth giving a free ride to the ferry. One of the volunteers, Pax, was the designated bus driver.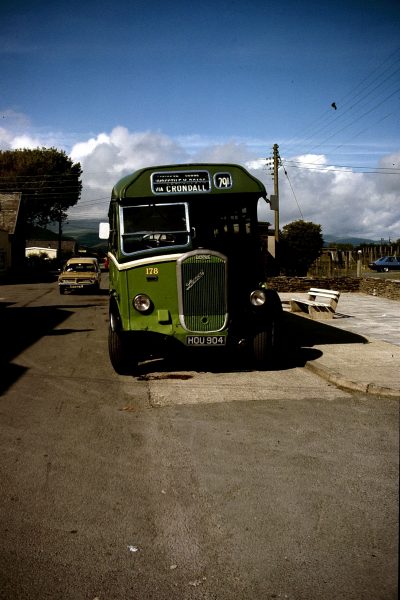 Not having a bus licence, I never got a chance to drive it.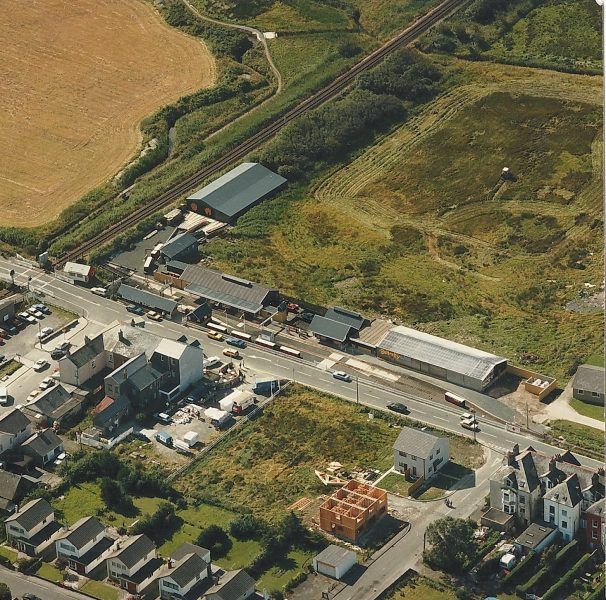 Aerial view of the Fairbourne Railway terminus in 1986.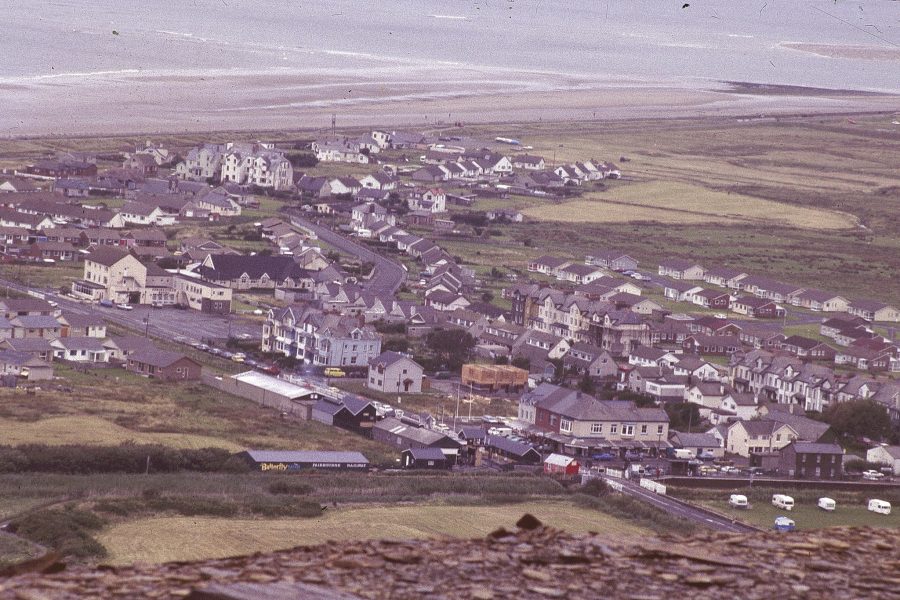 View of Fairbourne from the disused slate quarries on the hillside.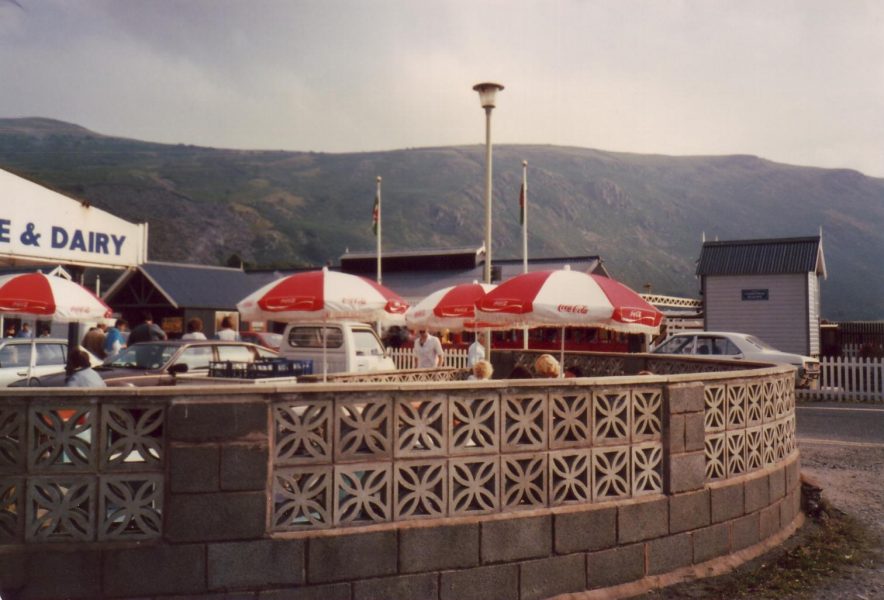 The Harlequin Cafe where we used to have 'proper' lunches given to the work crew.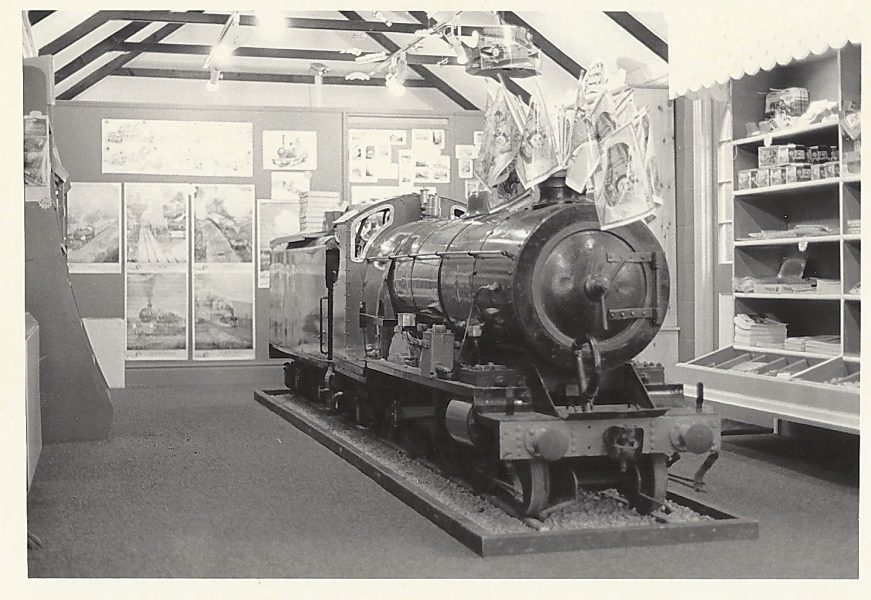 The shop behind the ticket office until it was moved to the new premises next to the butterfly safari. Thomas the Tank flags (seen in the chimney) were the #1 seller.
The first shop was, in some respects, classier than the larger new one with more subdued lighting. The new shop sported harsher fluorescent lighting in the view that this might prove to enhance sales, much like what the old Woolworth stores used to do.
Centenary of the Fairbourne Tramway. An open-sided coach was converted and for a few months, the railway owned a horse. Wendy Haycock is shown here seated.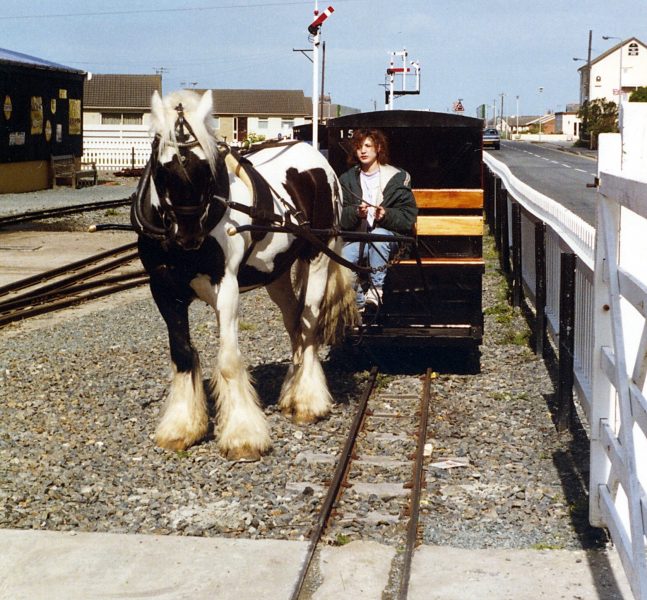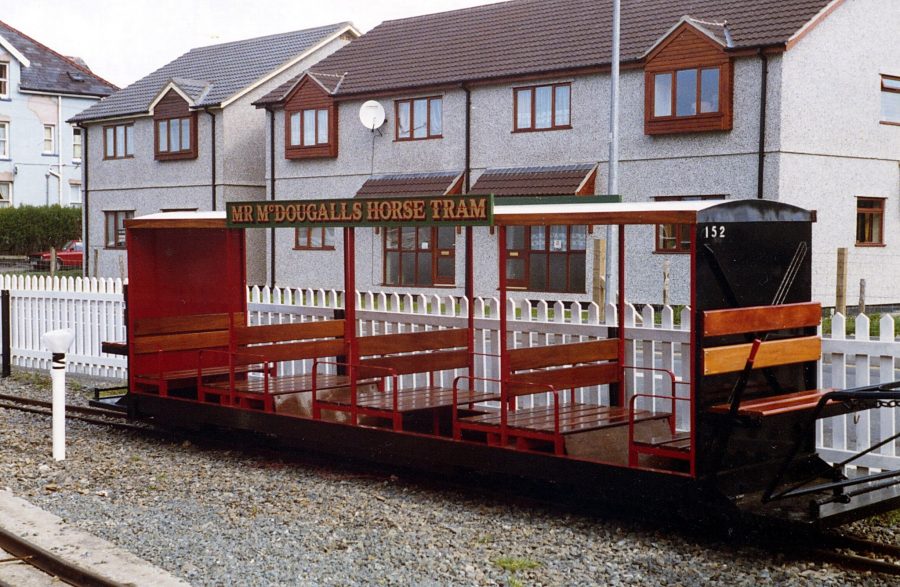 Another crazy publicity stunt using semi-nude models; although I forget the precise details.
For a short time, British Rail and the London Underground helped distribute some of our posters nationwide. We were advertising British Rail on our poster because we were offering a circular tour trip where you take British Rail one way, and then the ferry and the Fairbourne Railway on the return. This particular poster was, by far, the classiest poster the Fairbourne Railway ever had. Thankfully, I have one of them!