Back to Fairbourne Railway Main Page
The new locos and rolling stock for the Fairbourne Railway originated from a previous railway, the Reseau Guerledan Railway, that we owned in France from 1978-79. This railway was 12.25″ gauge and hence, instead of regauging all the rolling stock and locos, we regauged the Fairbourne Railway from 15″ to 12.25″. The engines and rolling stock certainly needed some restoration on arrival at the Fairbourne Railway.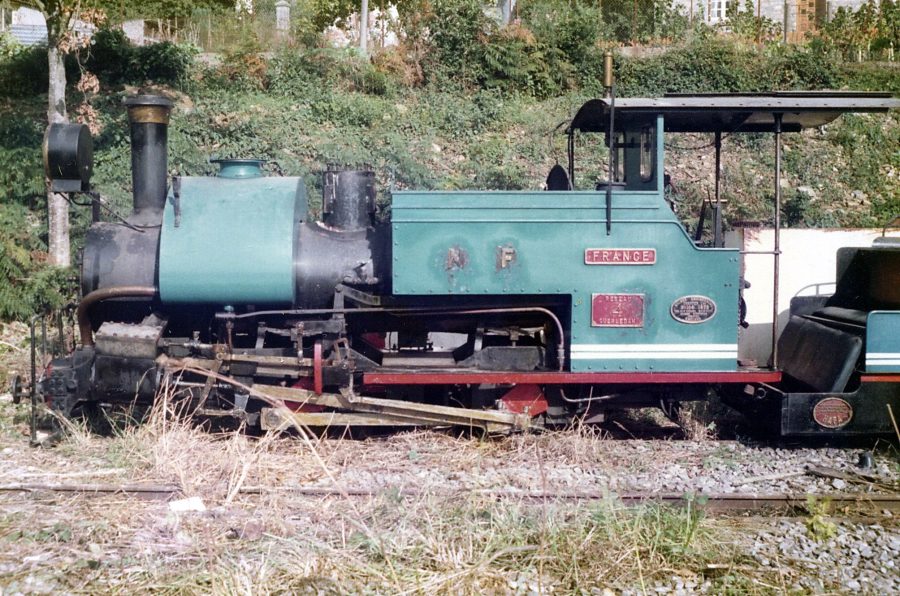 France was renamed Sherpa.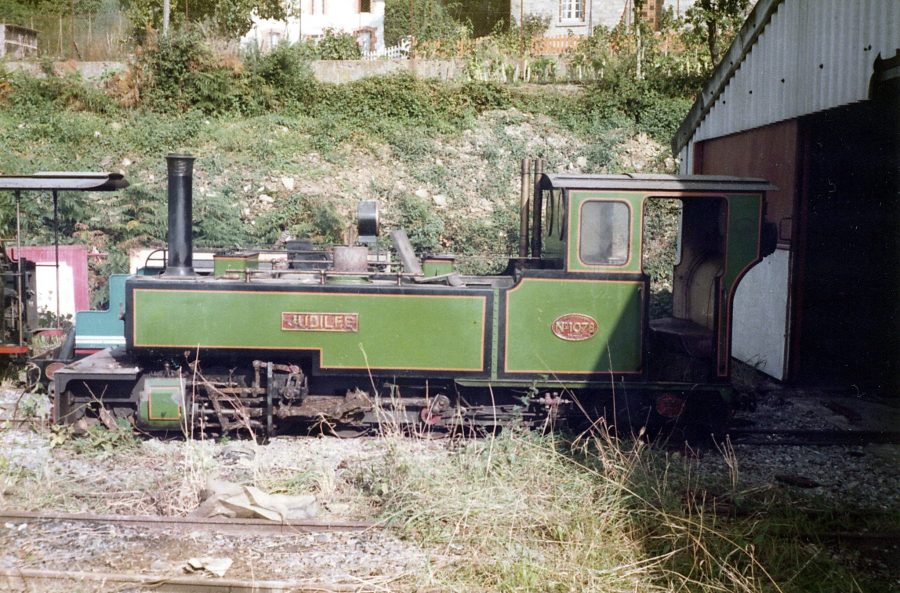 Jubilee was renamed Yeo.
France and Jubilee in Mûr-de-Bretagne, being readied for transport to Fairbourne.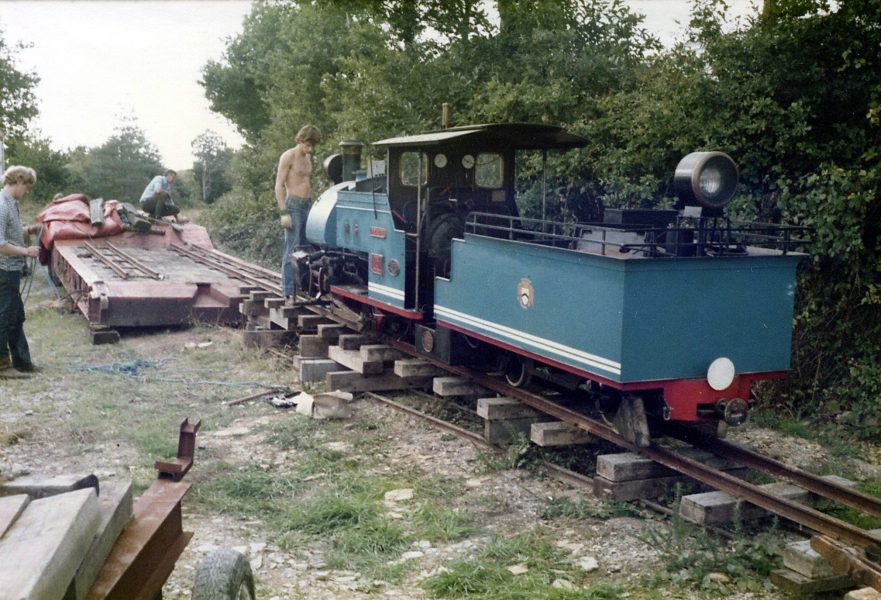 Arnaud next to France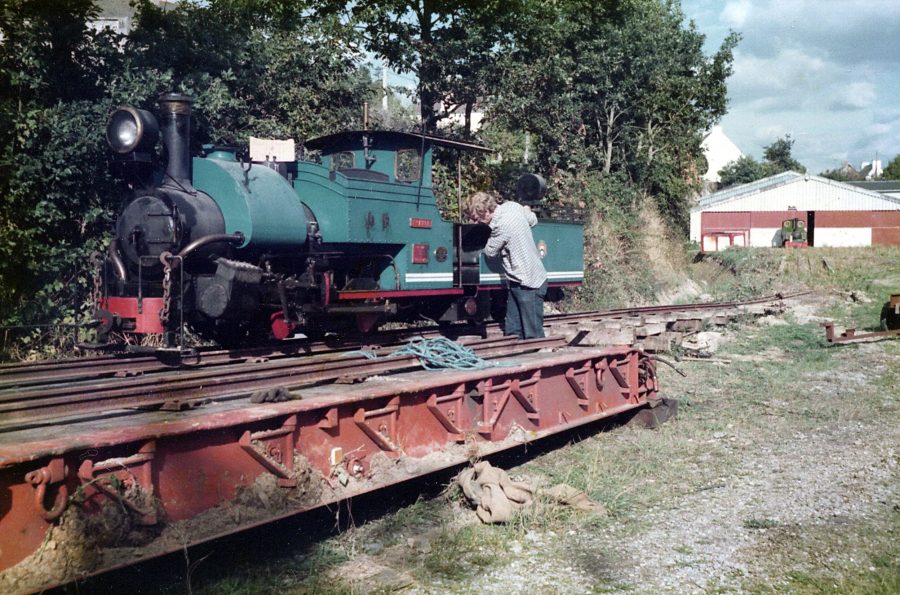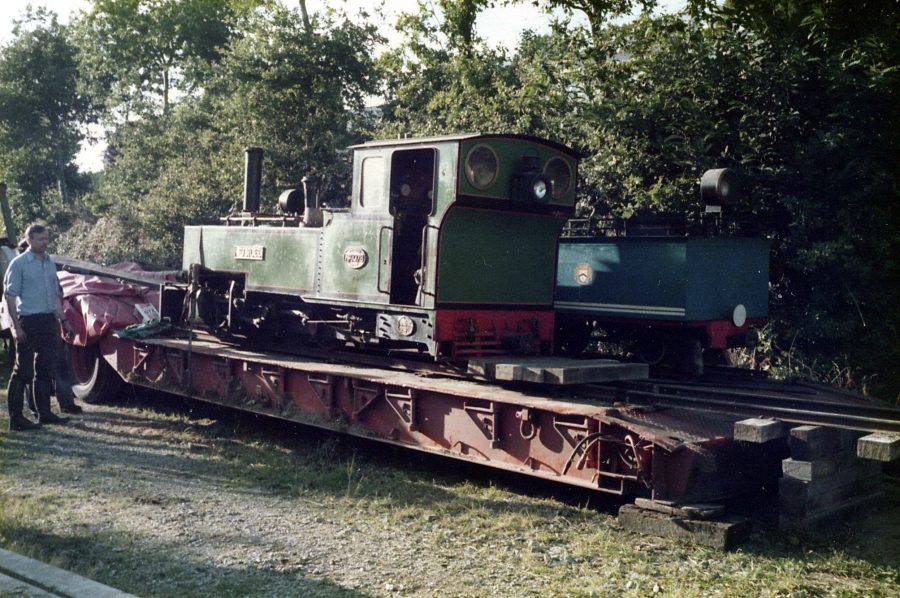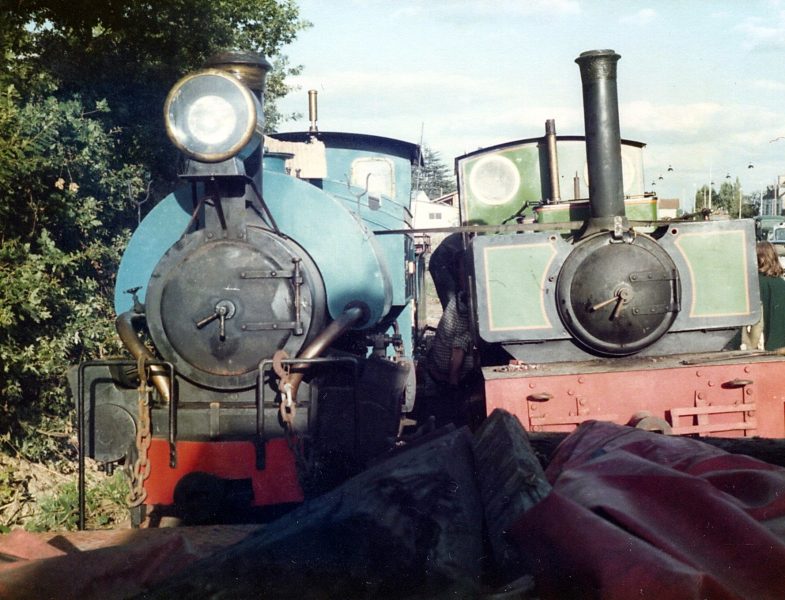 The loading process goes on.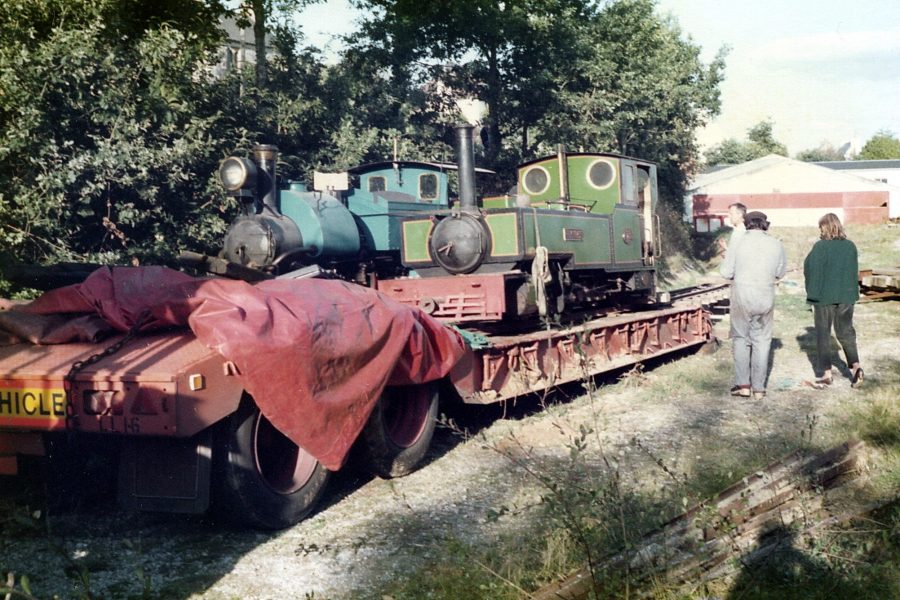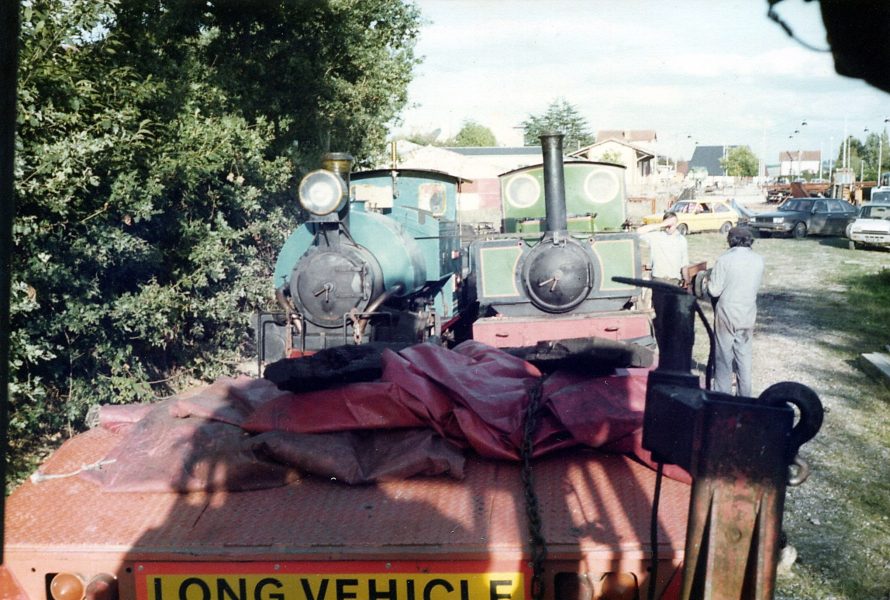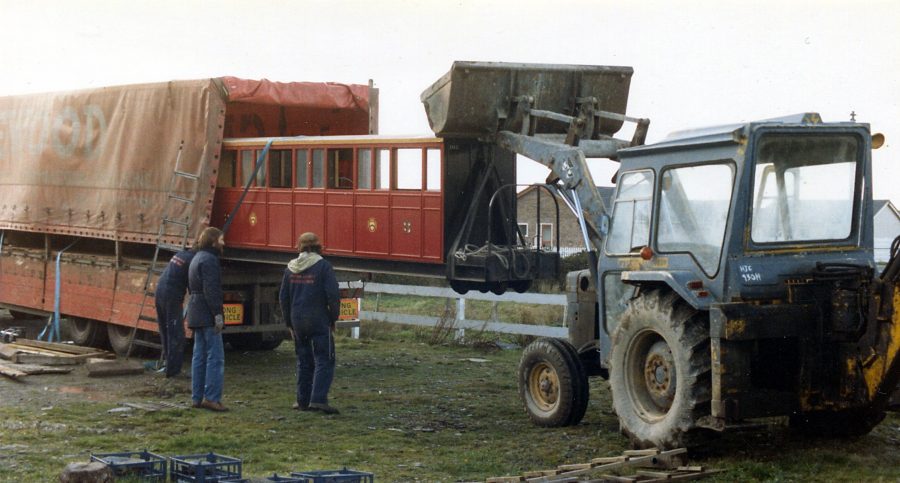 Loading carriages for transport to the Fairbourne Railway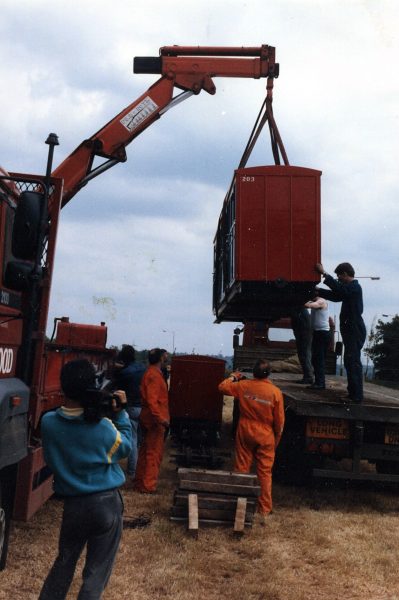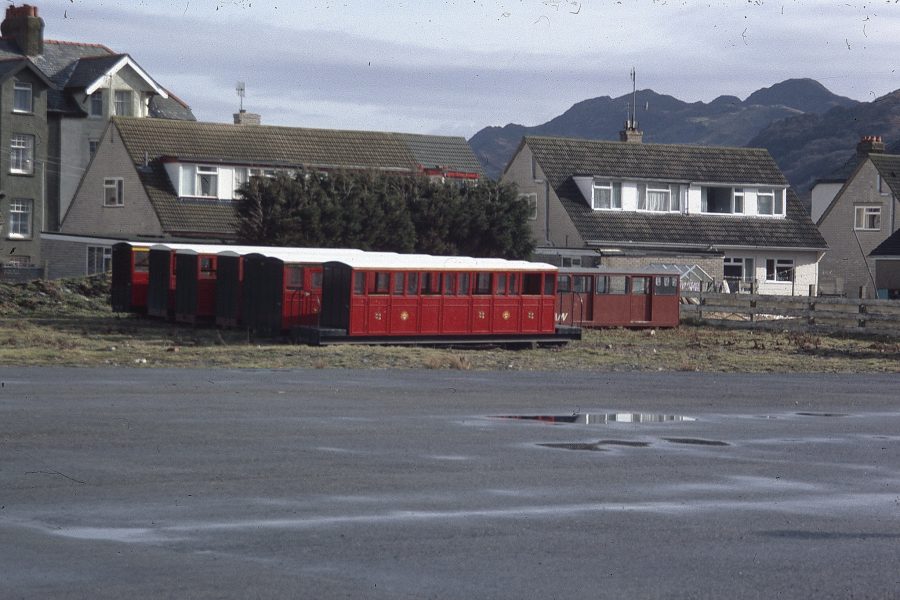 Carriages standing idly at the Springfield Hotel car park awaiting Fairbourne Railway terminus construction.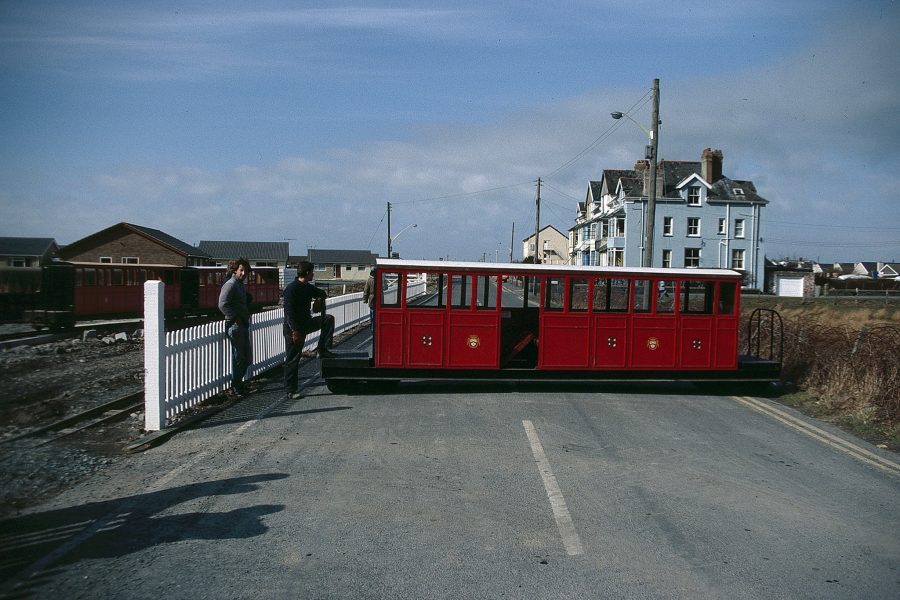 Carriages being loaded onto the railway.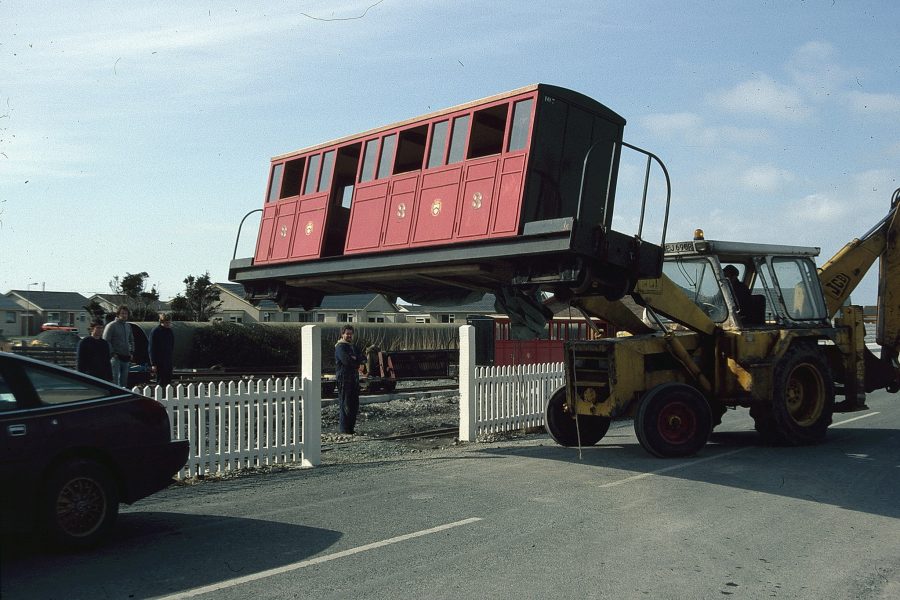 Original Seatrain carriages being removed from railway.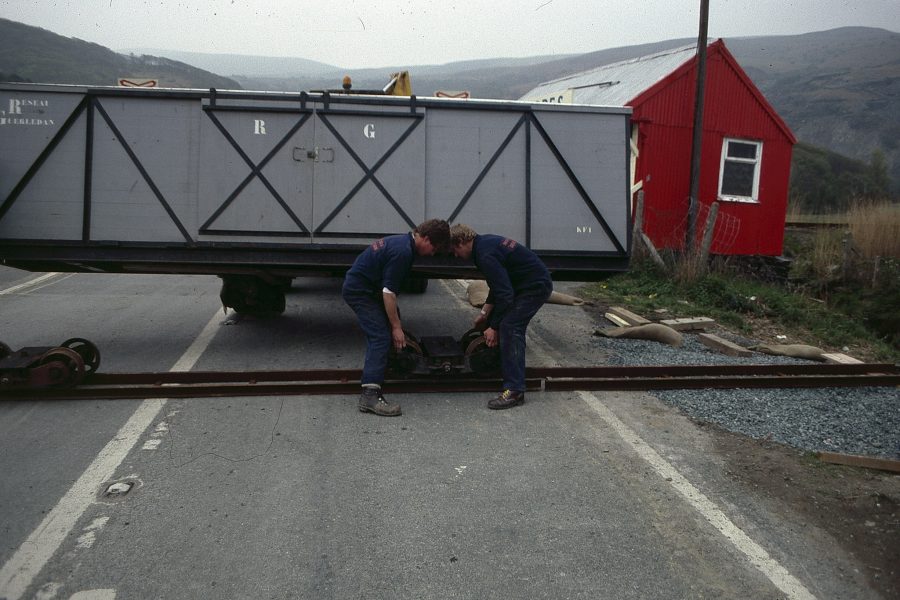 Using temporary track, carriages and boxcars were loaded onto the railway into their new sidings in the carriage shed.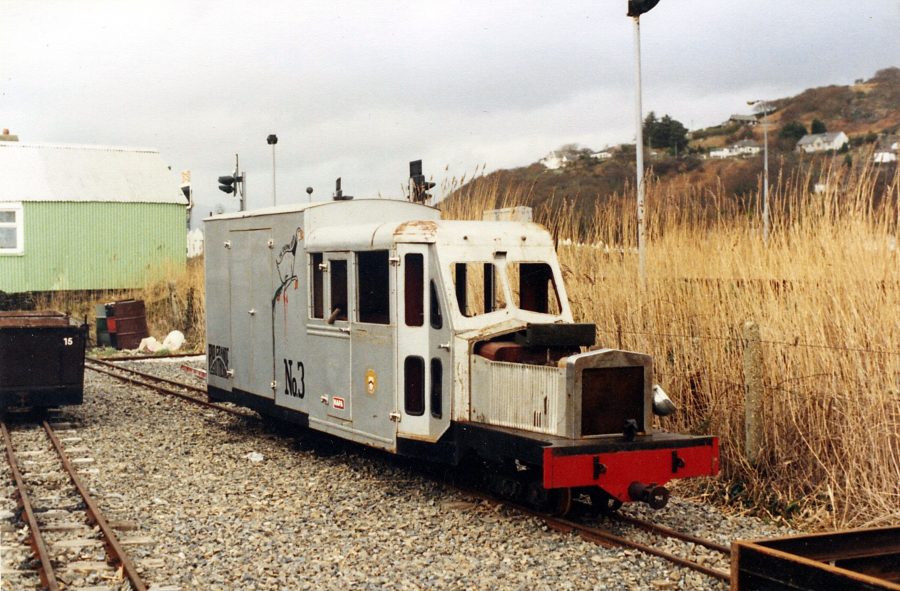 The scale model Galloping Goose used in France but not a success on the Fairbourne. It was broken up.
Elaine, a Leek & Manifold replica made by John Milner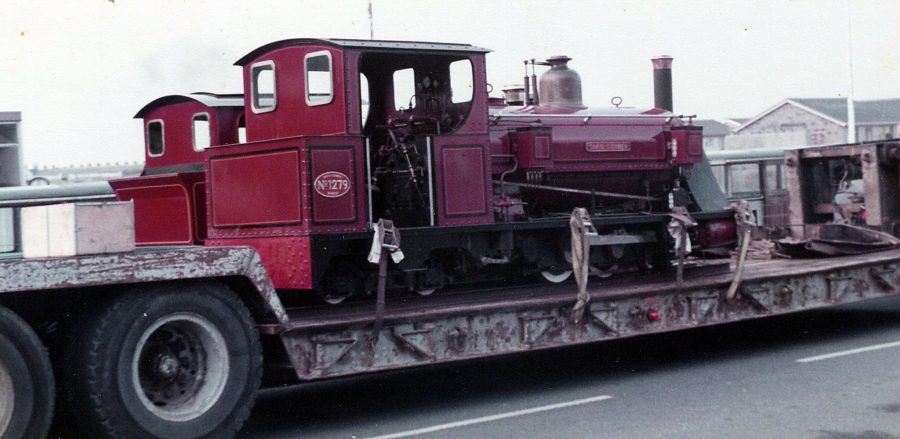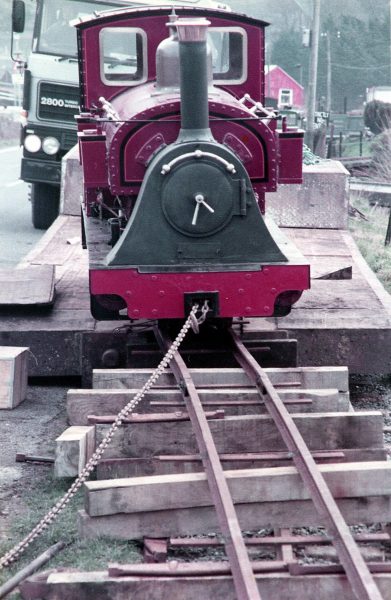 David Curwen, made by David Curwen in Devizes but stored after completion by John Milner near Chester.