Back to Fairbourne Railway Main Page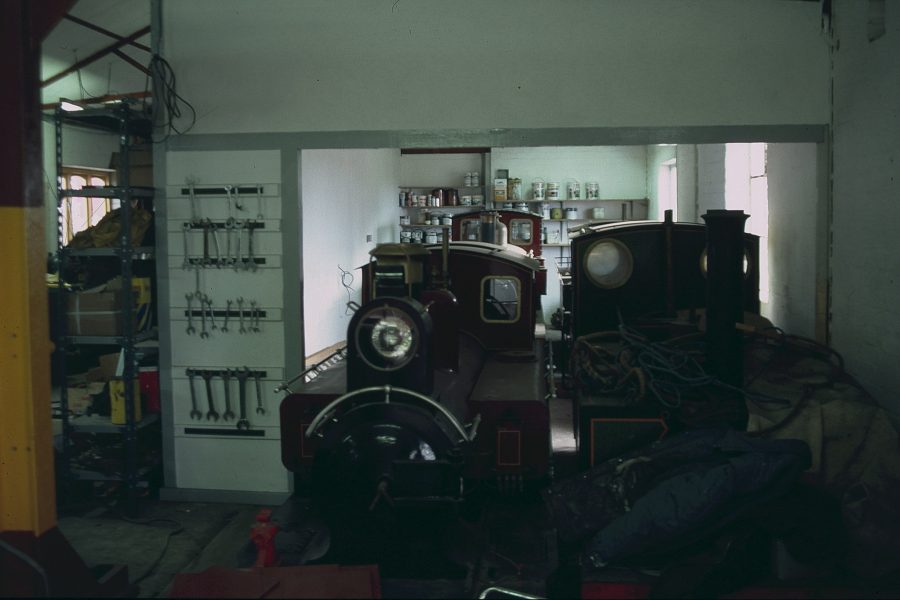 The workshop is not only a place of work but a sanctuary away from the prodding eyes and endless questions from tourists. Pictured here is Elaine and Yeo halfway out of the paint shop.
My little bit of pop-art painting in the staff room. How very 80's.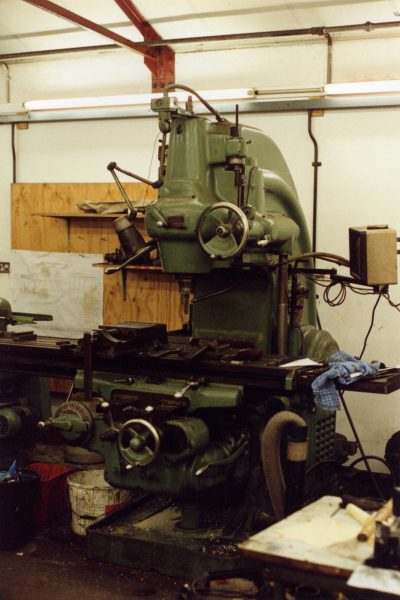 Only one man knew how to operate this huge milling machine properly and that was Mike Messer.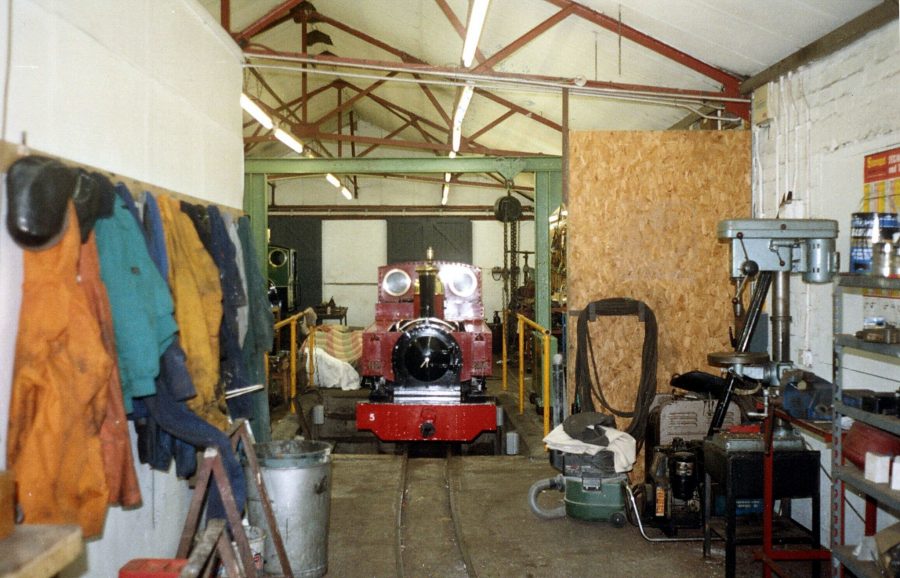 Russell is due for some maintenance over the engine pit. The staff room with the pop-art wall is behind the wall with the hanging coats.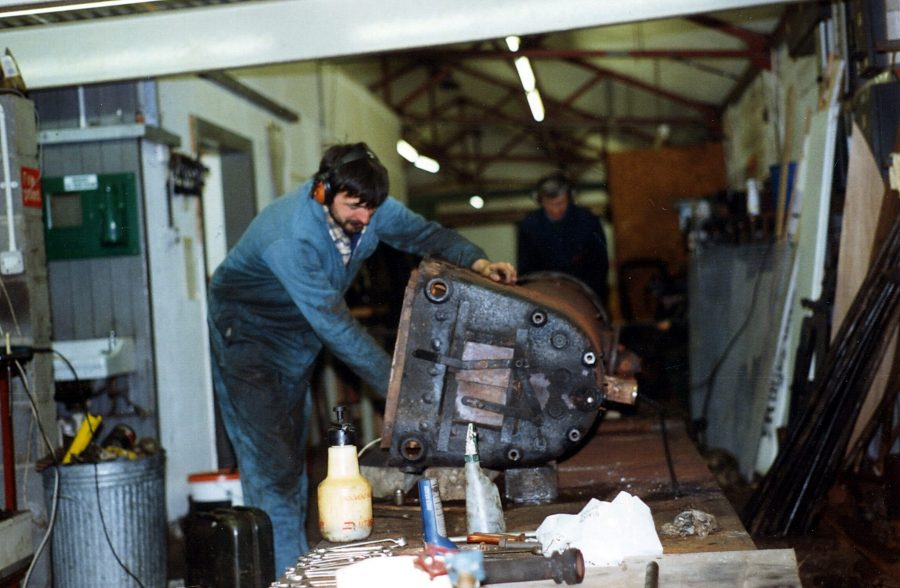 One of the boilers being looked at
Beddgelert seemed to spend an awful lot of time in the workshop. To this very day, I understand that this is still the case. Some locos are just built better than others.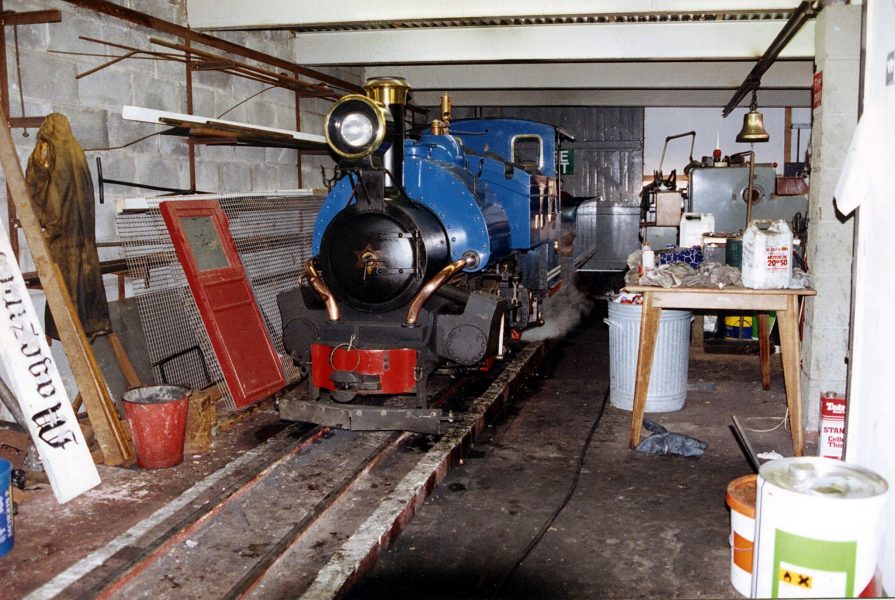 Here's the extension of the workshop where the lathes were located. On the left is a rack I installed using a nailgun which very nearly injured me when one of the nails did a complete U-turn within the strip of metal. I did make sure there was no one on the other side of the block wall.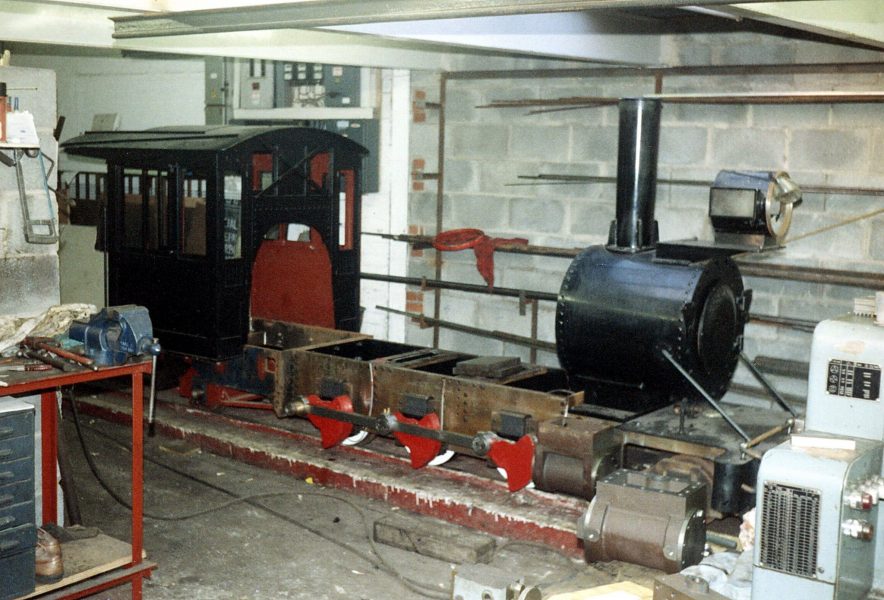 Keeping the workshop was a Herculean task at best. However, unlike cleaning the horse stables in the Greek myth, diverting a river to clean the workshop would probably not be the best idea!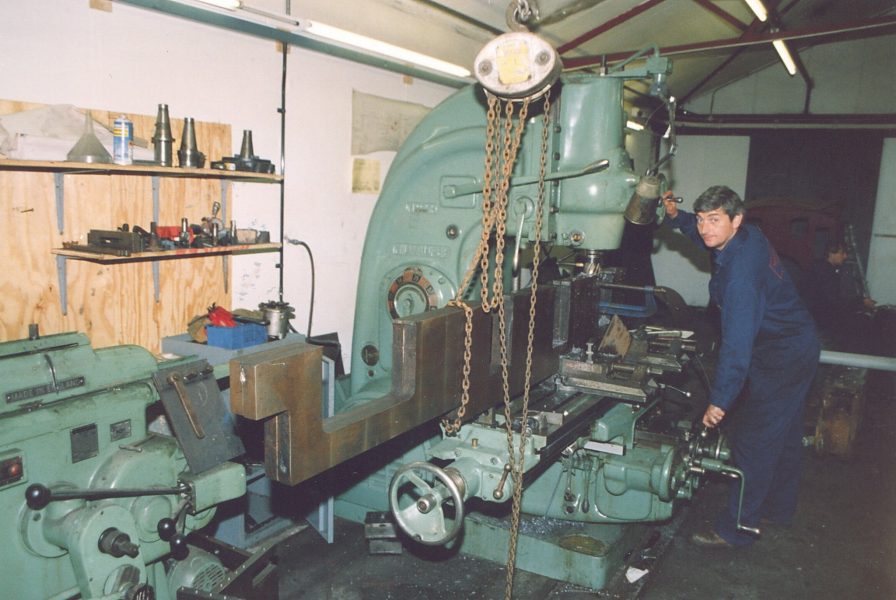 Mike Messer on his beloved milling machine