Back to Fairbourne Railway Main Page
Everybody loves Yeo. After Sherpa, it is the most popular with the drivers despite its claustrophobic cab. It was certainly the most reliable and easiest of all the engines to drive.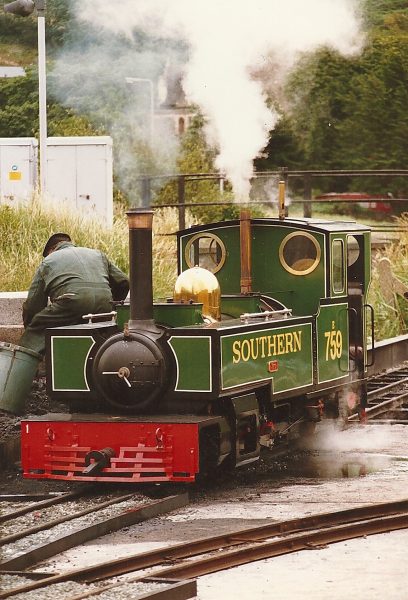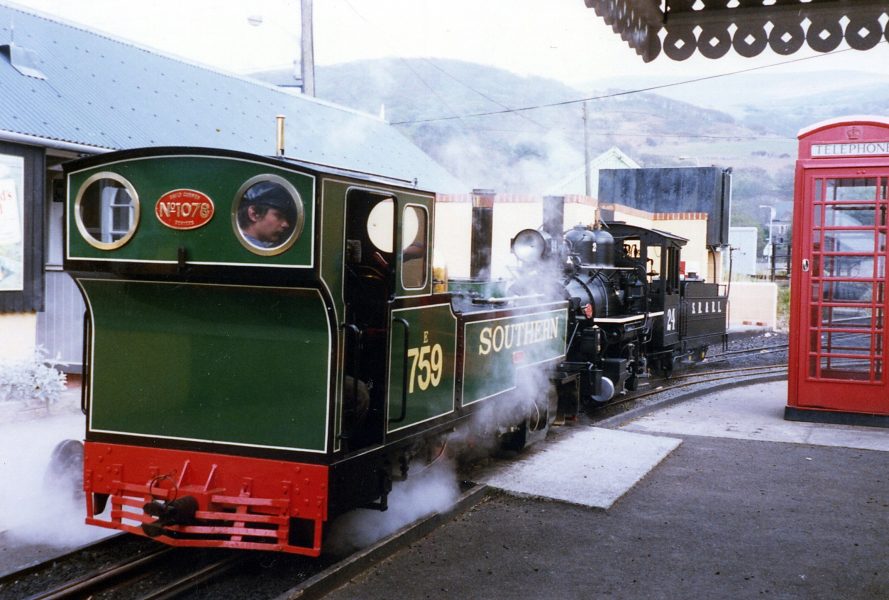 Yeo and Number 24 over the passenger pedestrian crossing
Yeo kept up pressure with remarkably little effort. Clearing out the tubes from the smokebox and removing clinker from the firebox was never problematic.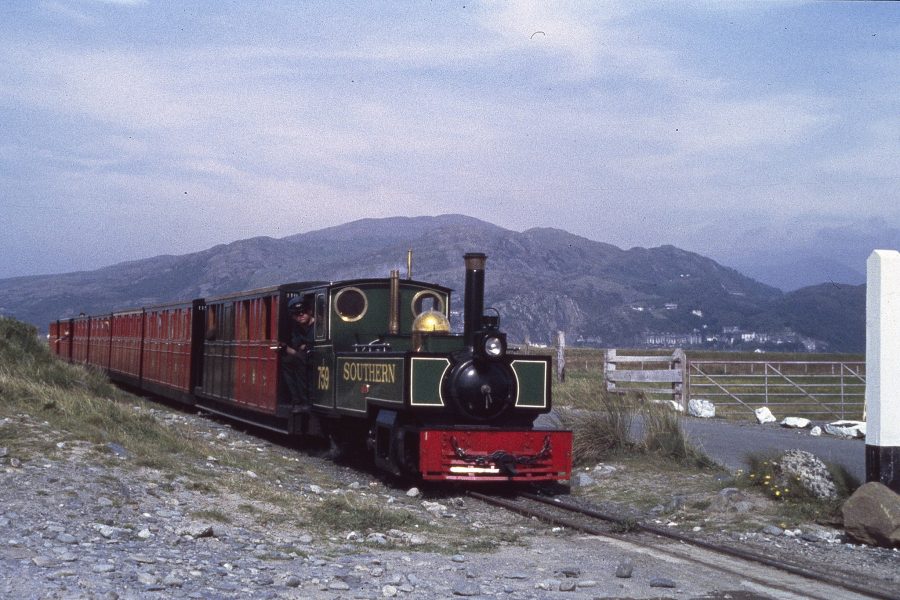 Yeo approaching Golf Halt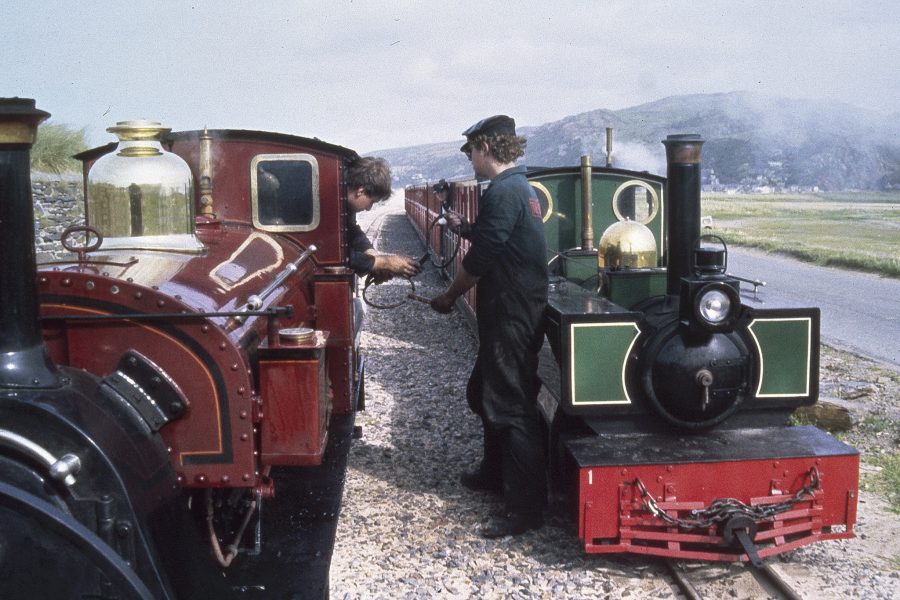 Beddgelert and Yeo at the passing loop where drivers are exchanging tokens signifying their possession of their section of line. The blue token from Fairbourne to Passing Loop and the yellow from Passing Loop to Point. Standing to the right is Ben Hicks, a volunteer who had an incredible phobia with spiders.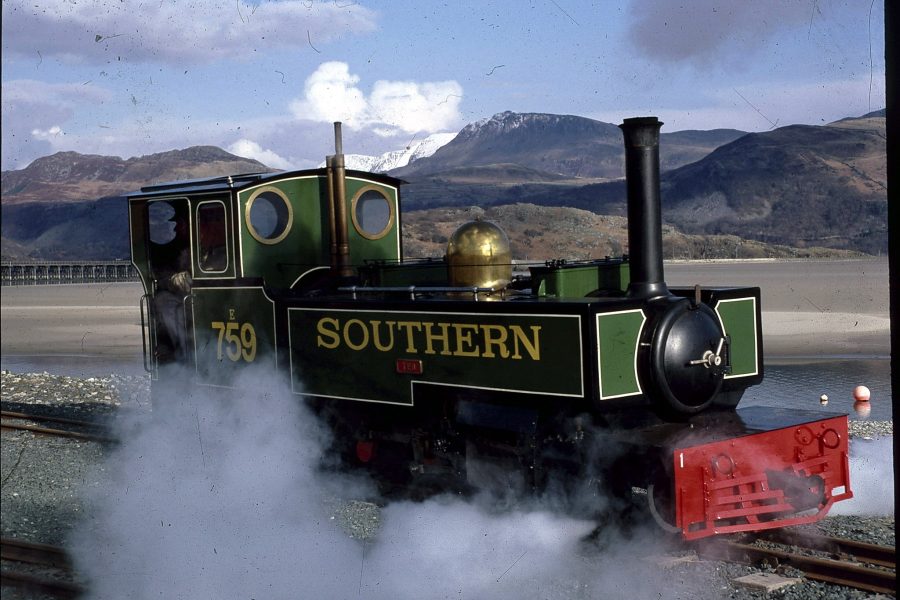 On a crisp winter day, one can see the snow settled on the slopes of Cader Idris in the background.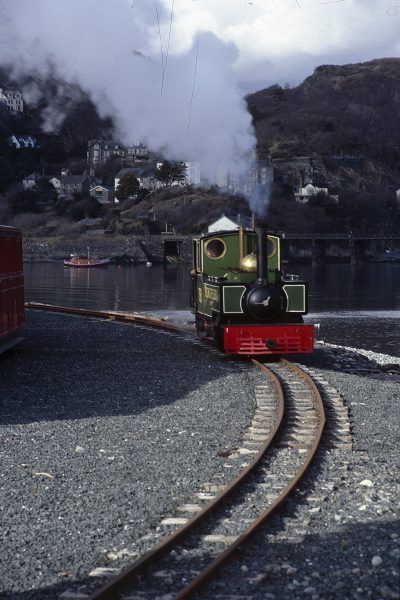 Yeo reversing round to the front of the train.
Yeo pulls off with train back to Fairbourne.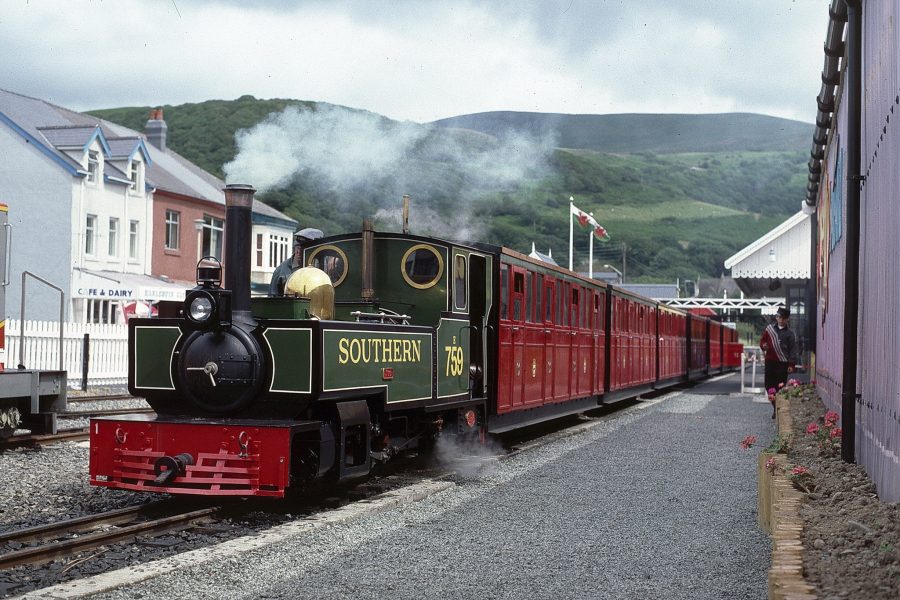 Yeo waiting to depart Fairbourne.
Yeo at the point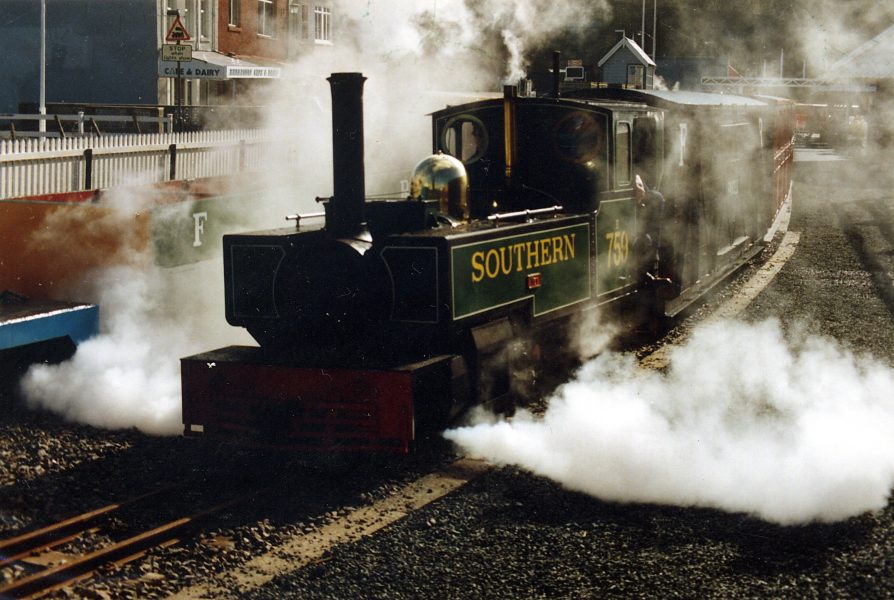 Yeo with drain cocks fully opened and departing for the Point.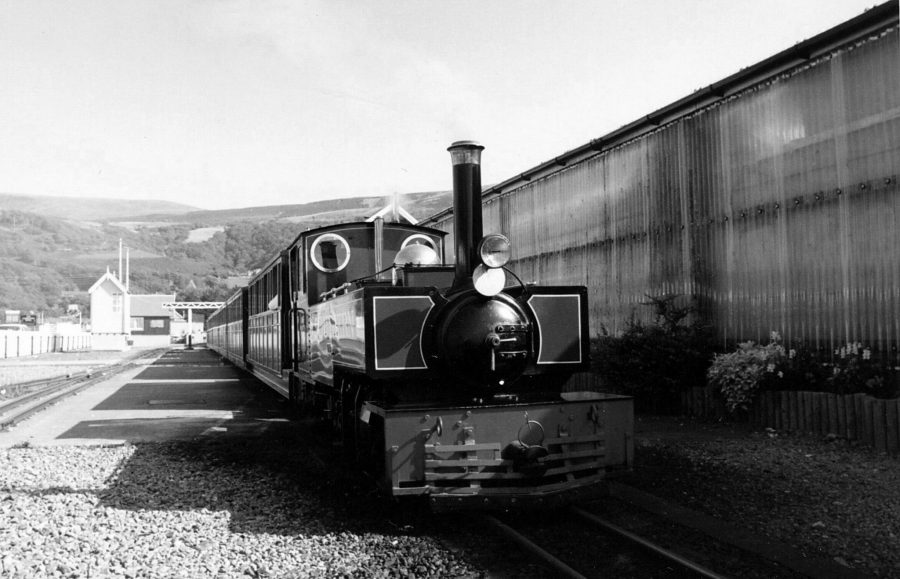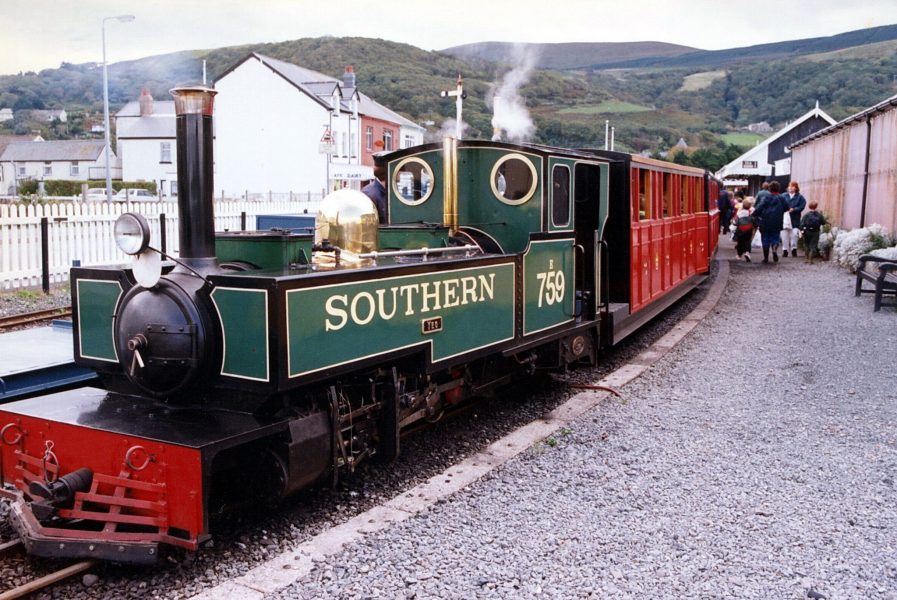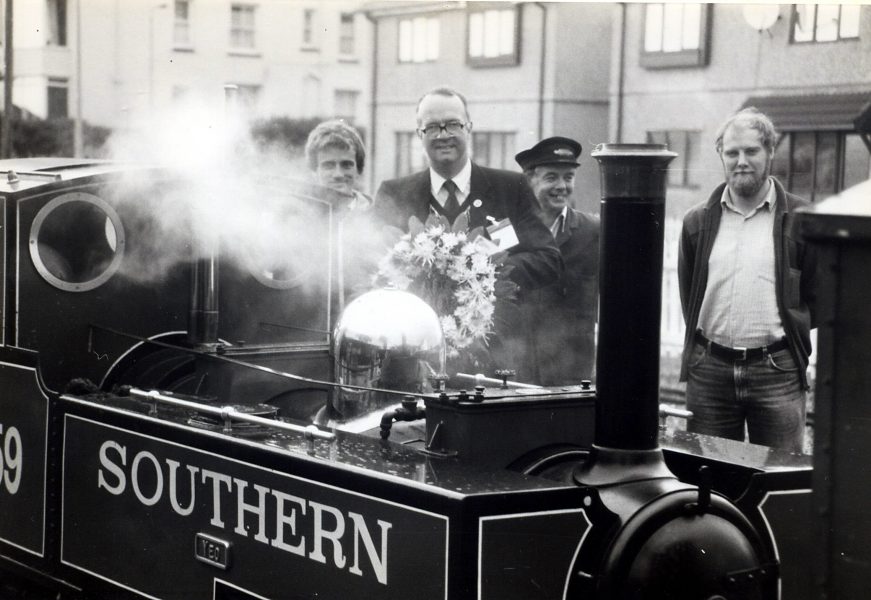 Visit from new owners of the Lynton and Barnstaple Railway, where the original Yeo ran.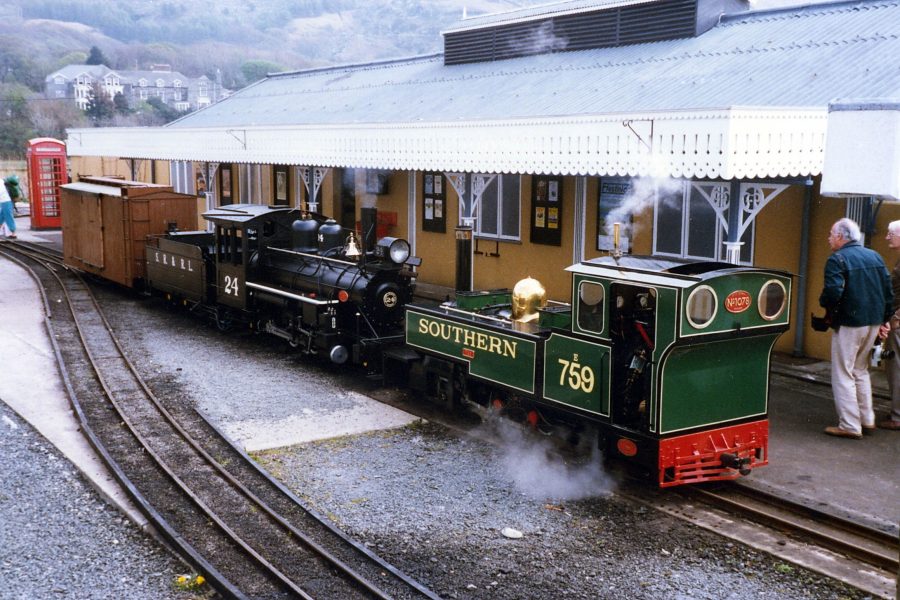 Number 24 and American boxcar along with Yeo
Mike Messer, our chief engineer, driving Yeo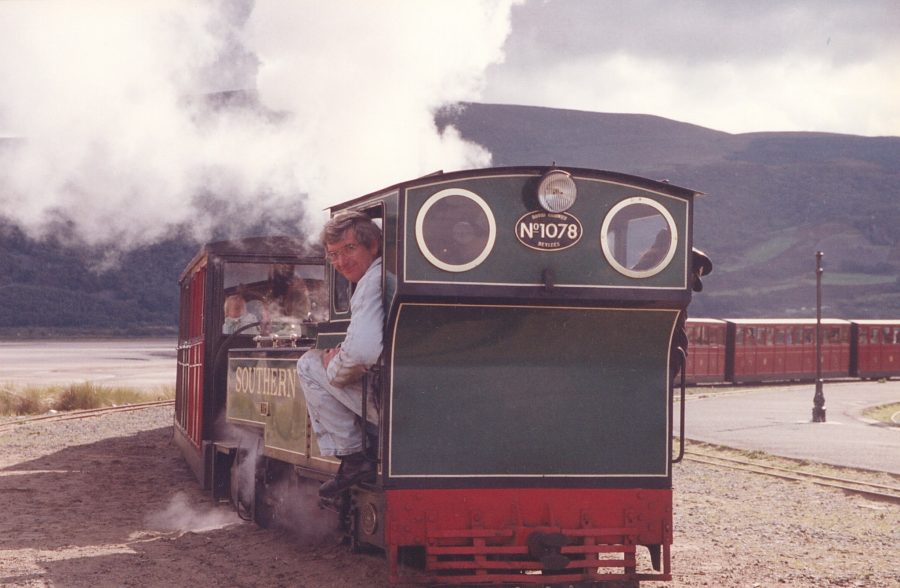 Mike Messer on Yeo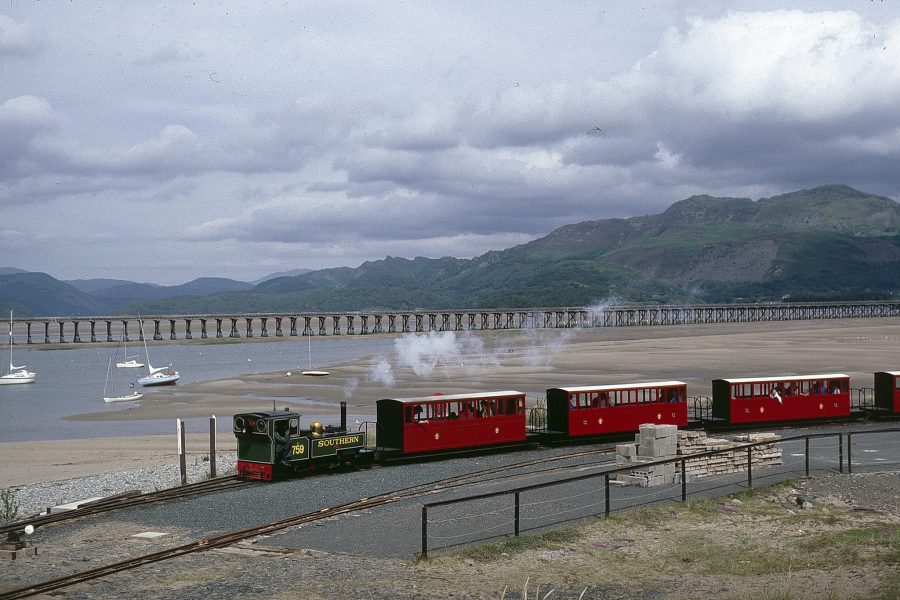 The Mawddach Estuary is one of the most photographed scenes in Wales along with its long railway bridge.