Contents     Construction     Coaches     France     Jubilee     Galloping Goose     The Move to Fairbourne Railway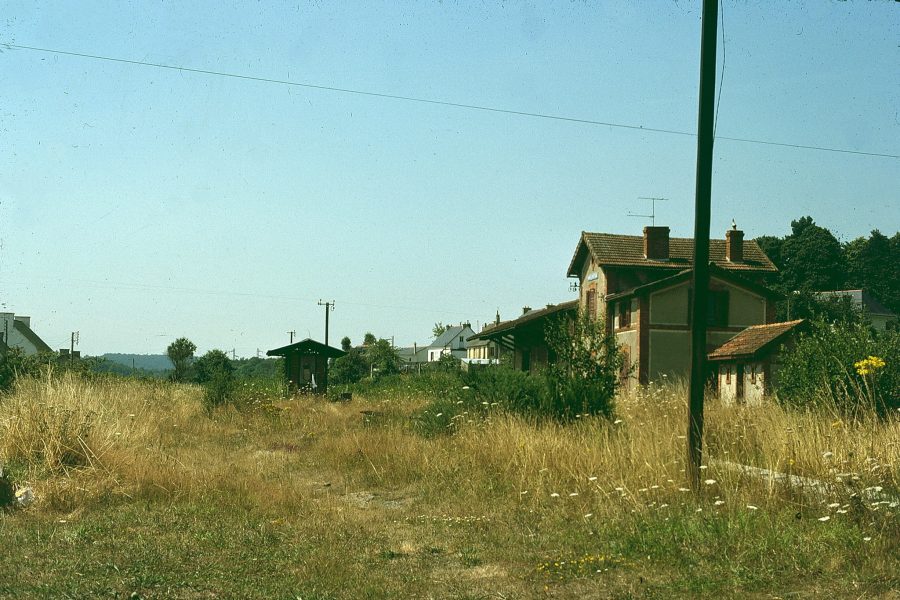 This is what the station at Mûr-de-Bretagne looked like when we acquired the railway.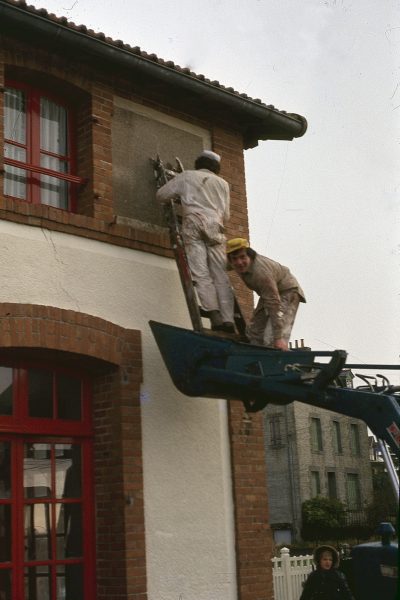 These two characters (one was called Andre if I remember correctly) were great fun to be around. Here they are painting the station building at Mûr-de-Bretagne.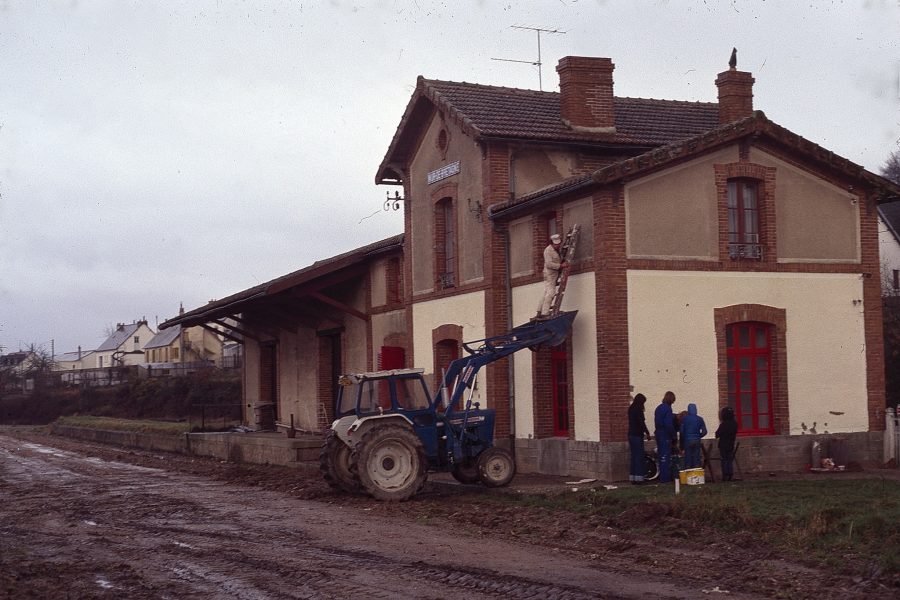 Lovely traditional French-style railway building.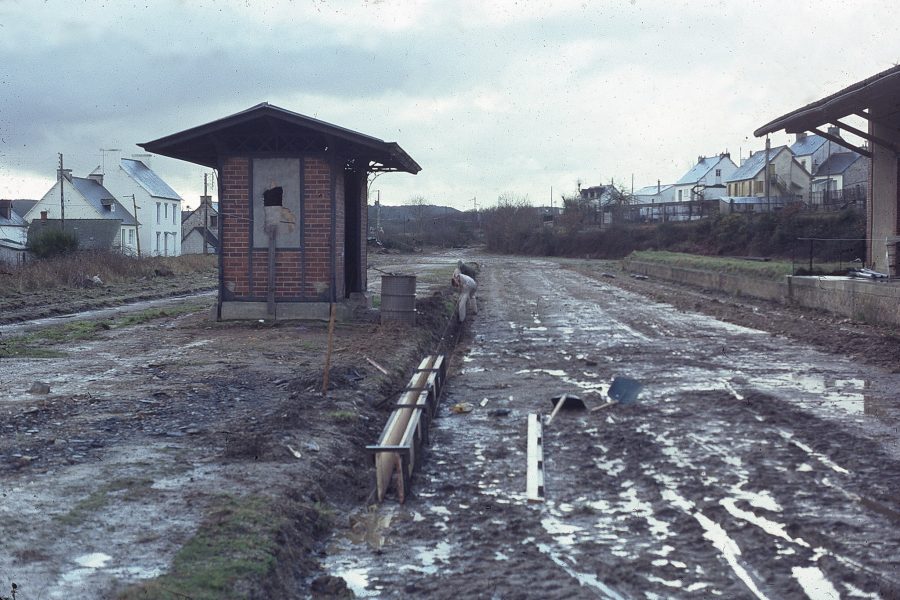 So much mud. So many grey days. So much work to do!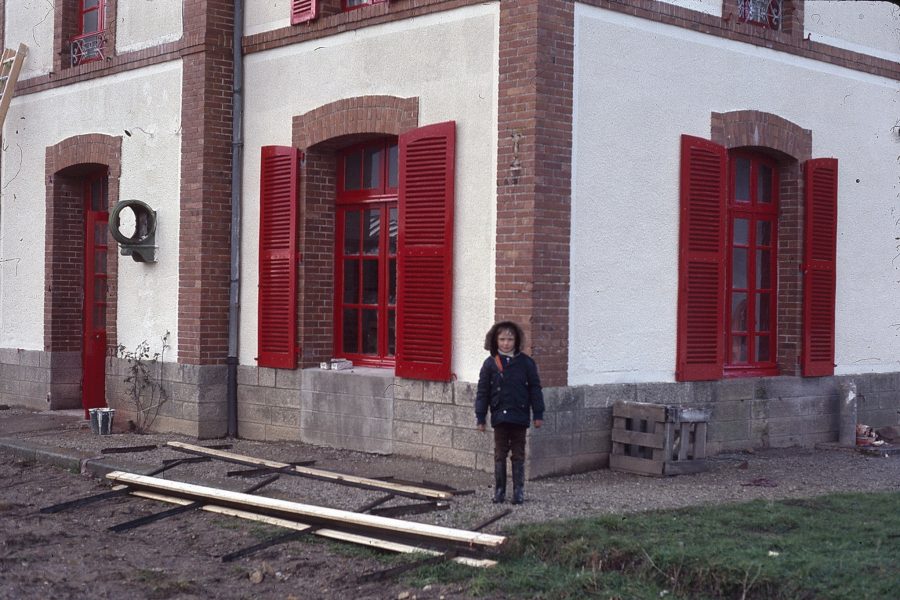 There's me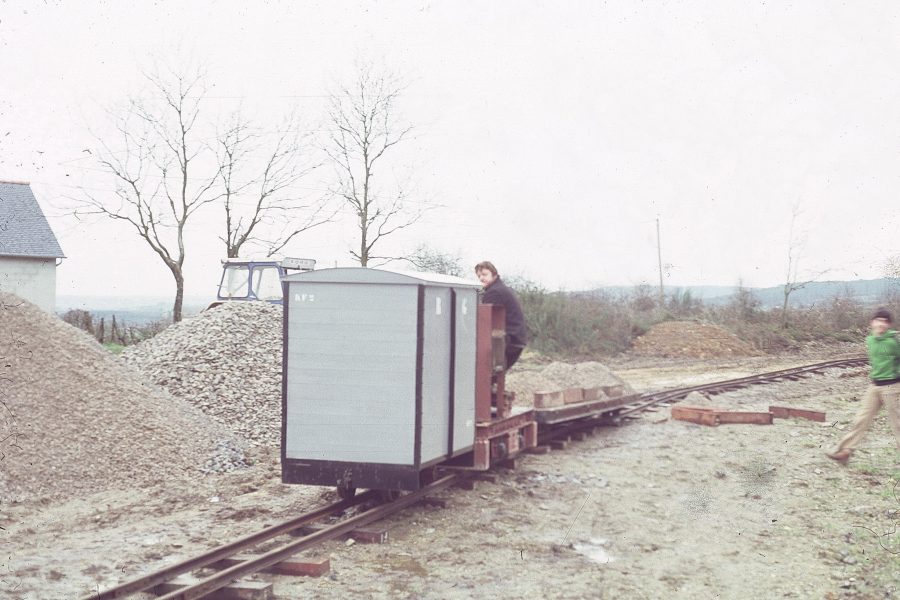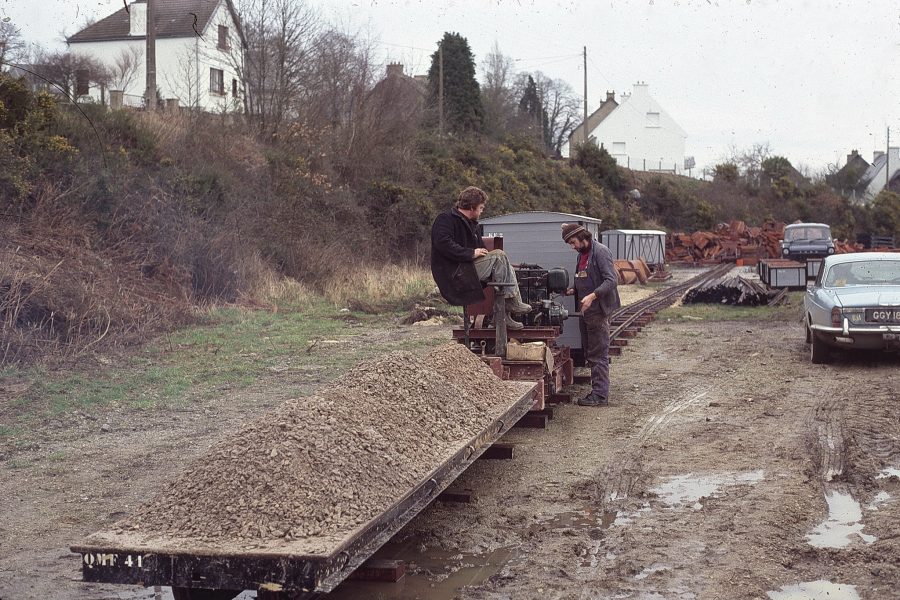 Taking ballast up the line for laying new track.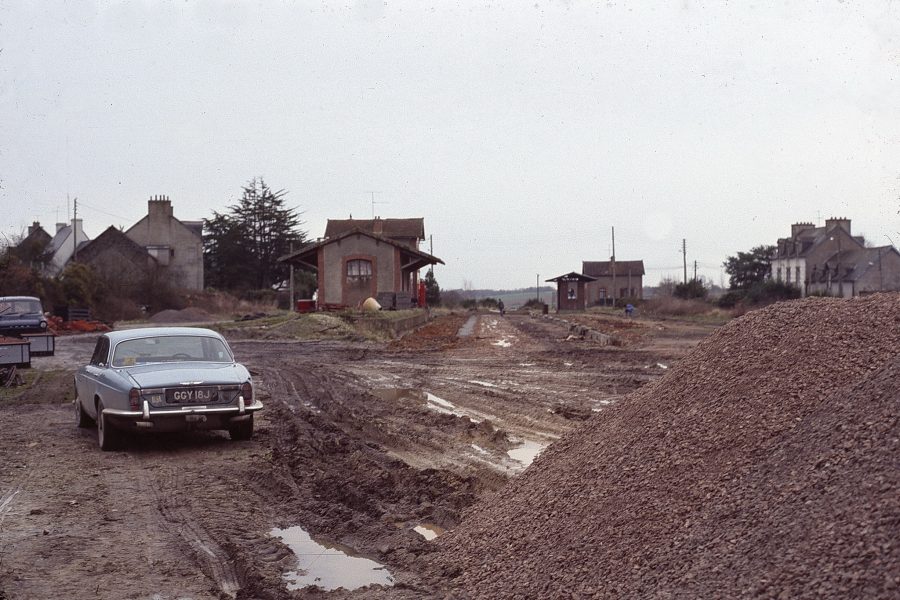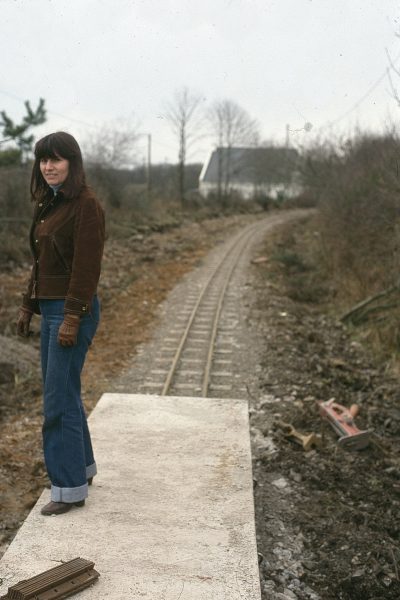 France standing on flat wagon.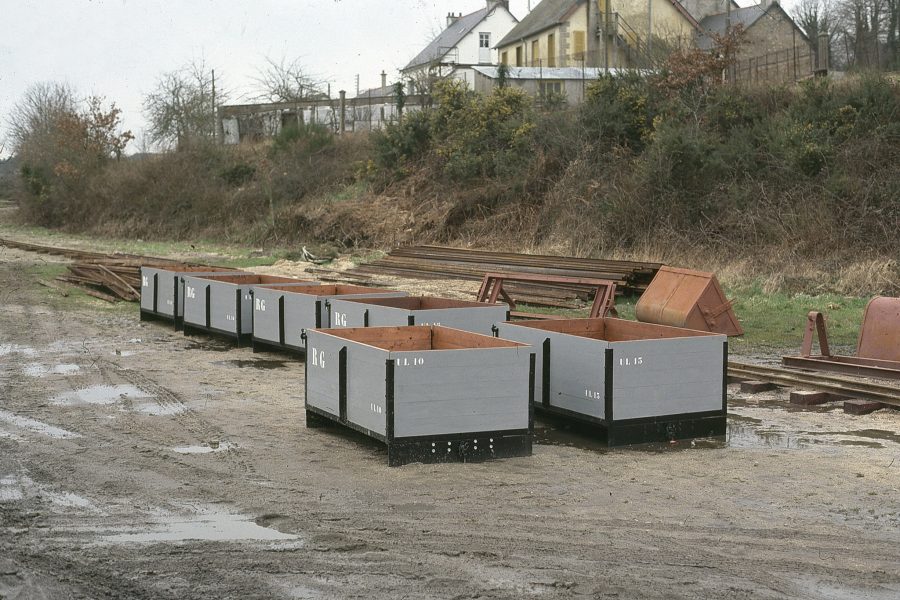 Newly-built boxcars awaiting bogeys.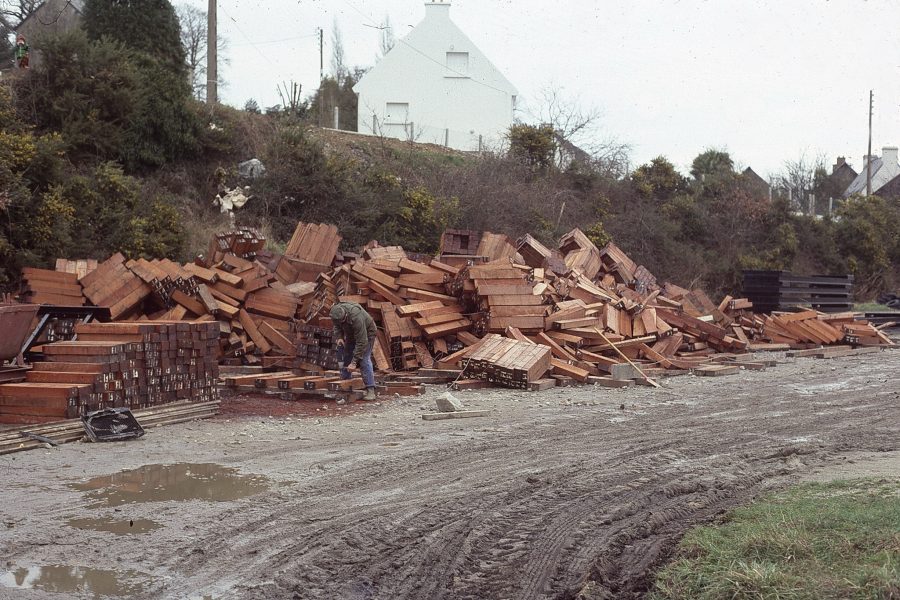 A heck of a lot of jarrah sleepers
Laying the track at the Mûr-de-Bretagne terminus.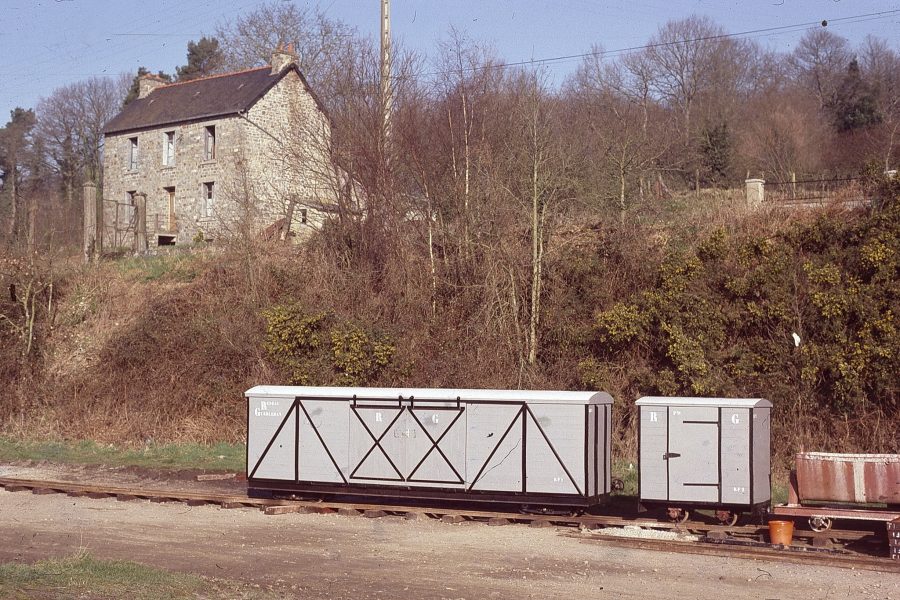 The new big boxcar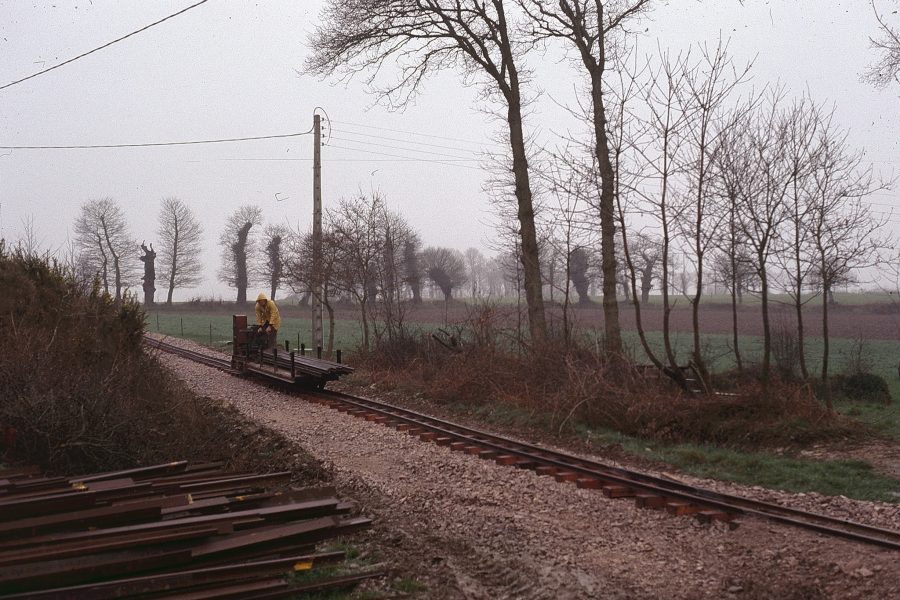 Bringing in new rails
Always seemed to rain when we were track laying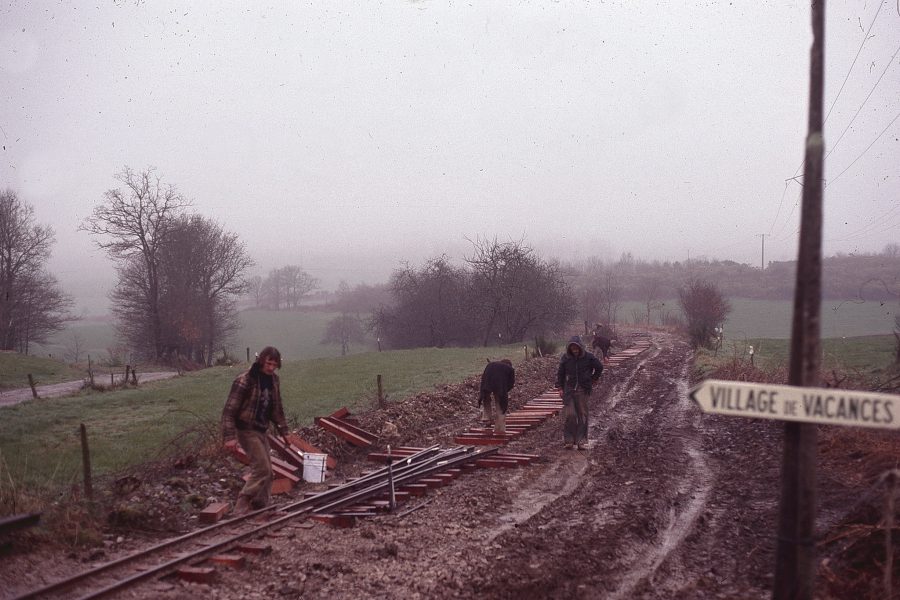 A muddy affair indeed; track laying in the rain.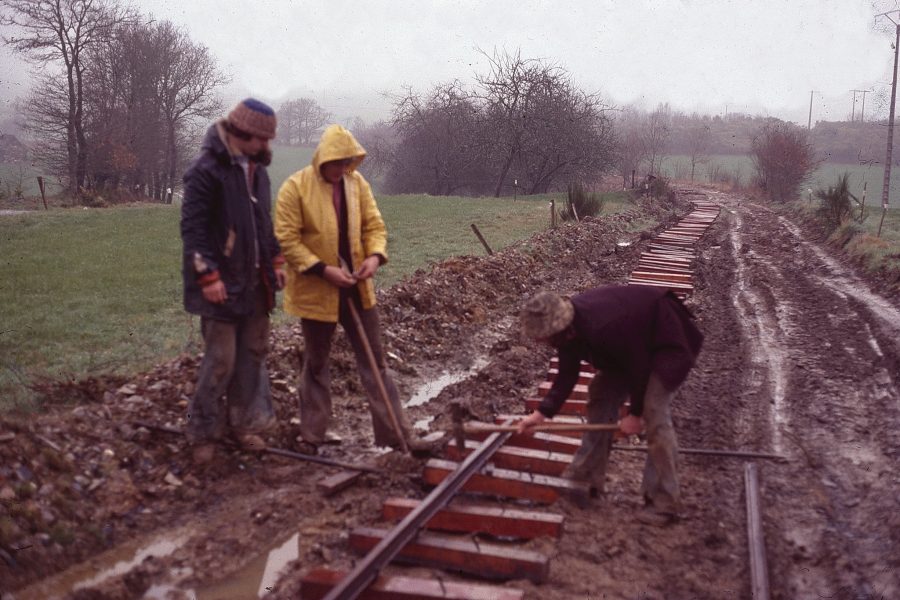 We used spikes on this railway unlike the Fairbourne in which we used clips which we bolted into the sleeper.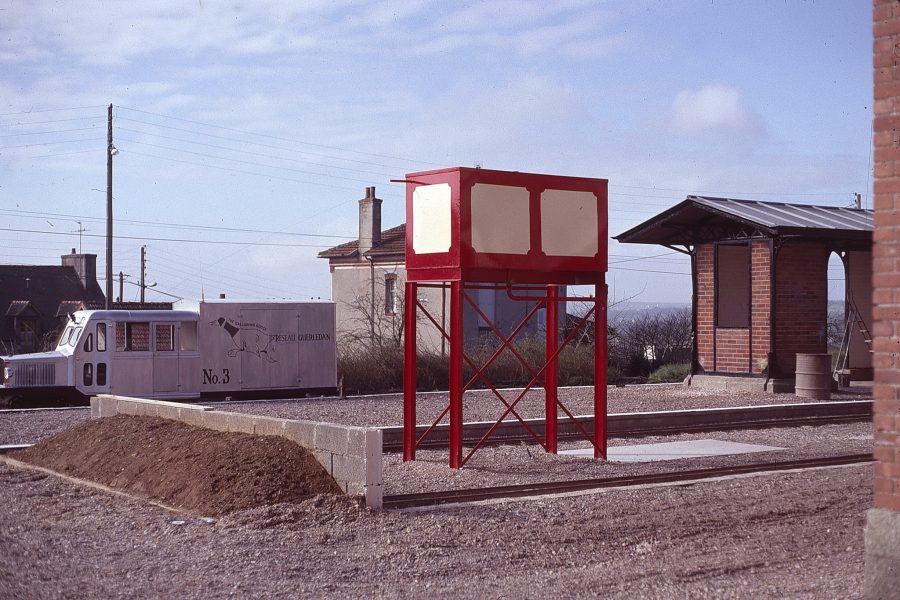 Once a slap of paint goes on, things seem to brighten up immeasurably. Even the weather improved! Behind is the half-size replica of the Galloping Goose.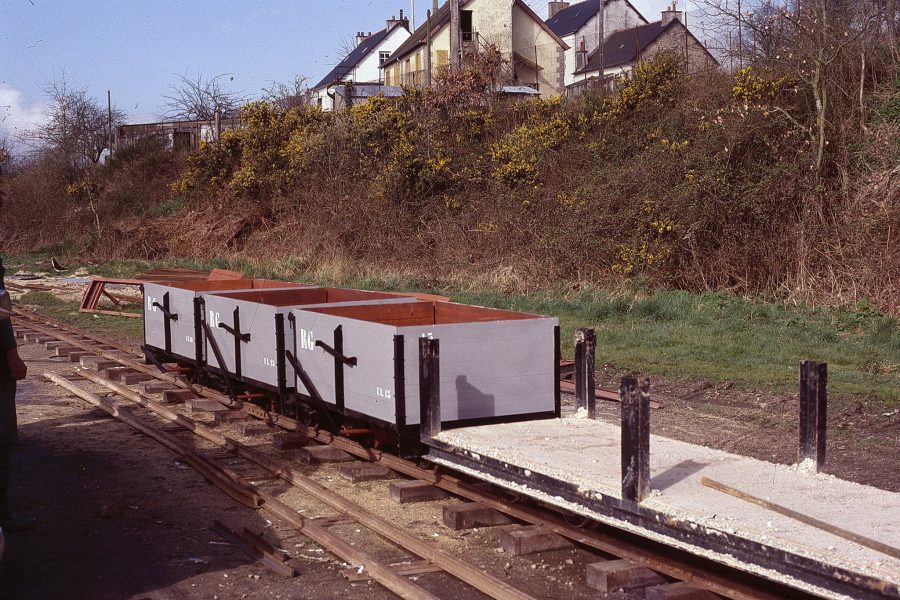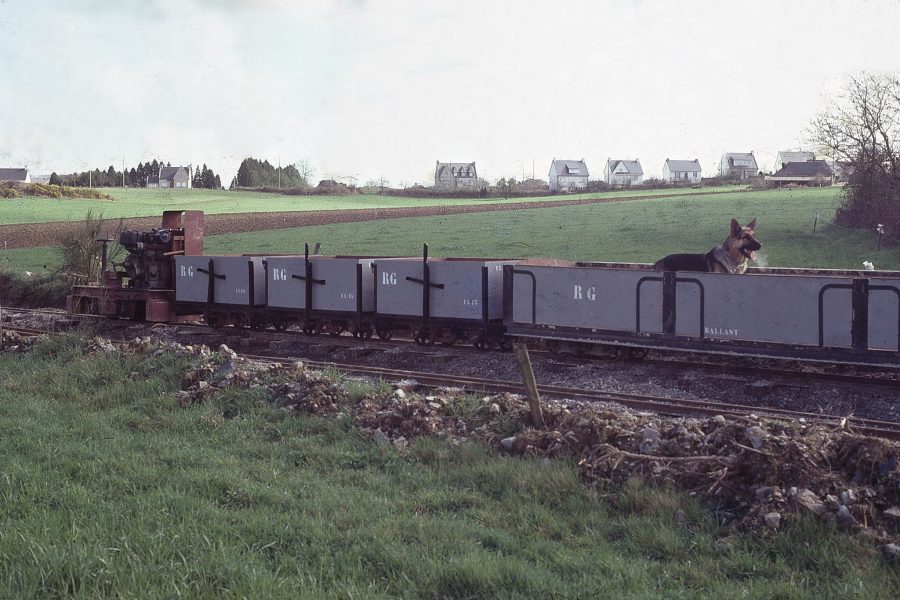 John's German shepherd dog, King, in one of the boxcars. Made a great guard dog!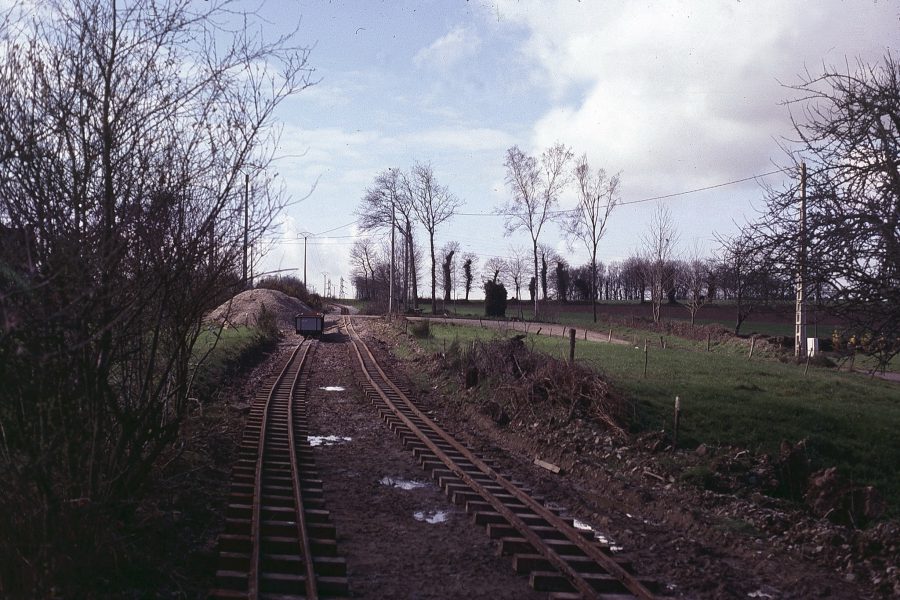 The Passing Loop
Mûr-de-Bretagne terminus almost completed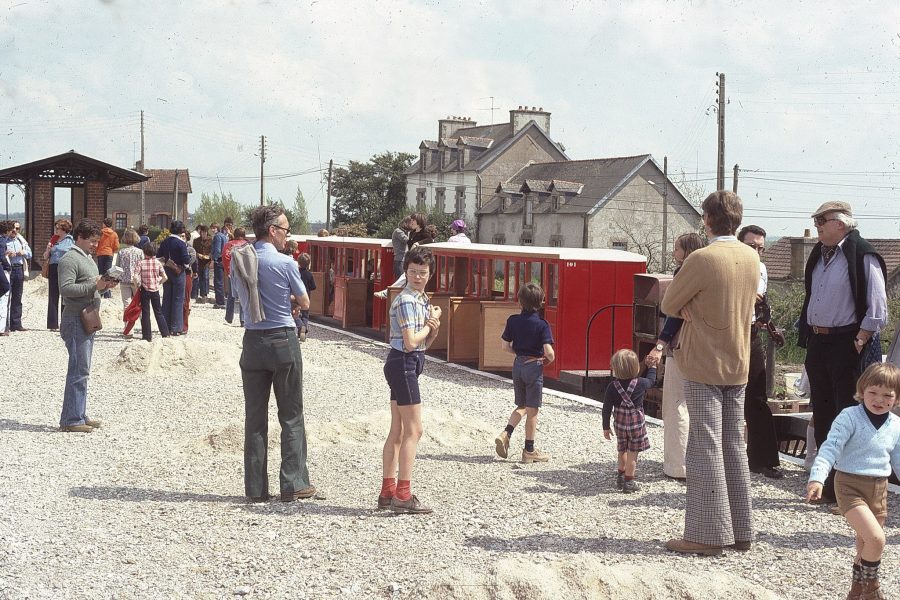 Despite not being completely finished, passenger trains began to run.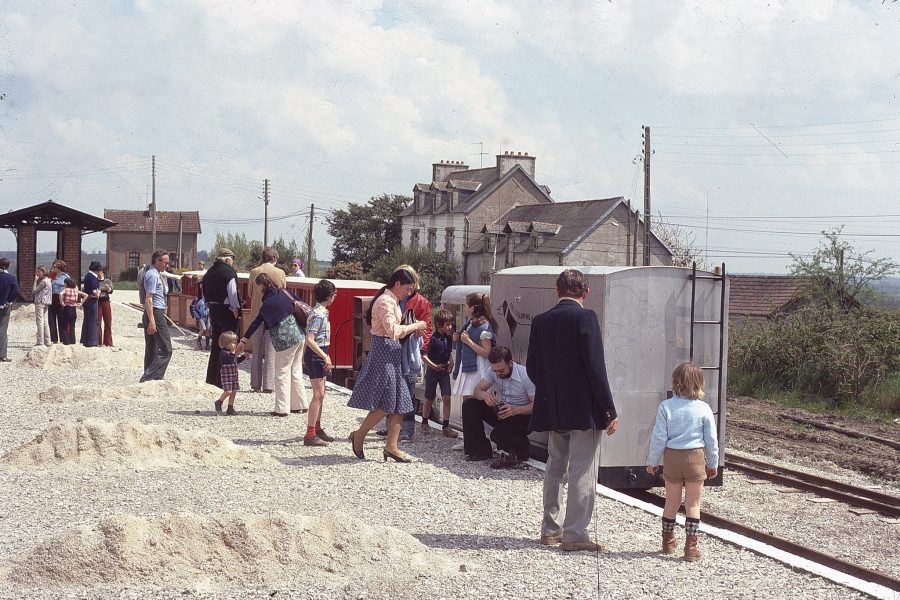 I have really no idea what this was all about but I'm sure it was a local thing.
Contents     Construction     Coaches     France     Jubilee     Galloping Goose     The Move to Fairbourne Railway