Contents     Construction     Coaches     France     Jubilee     Galloping Goose     The Move to Fairbourne Railway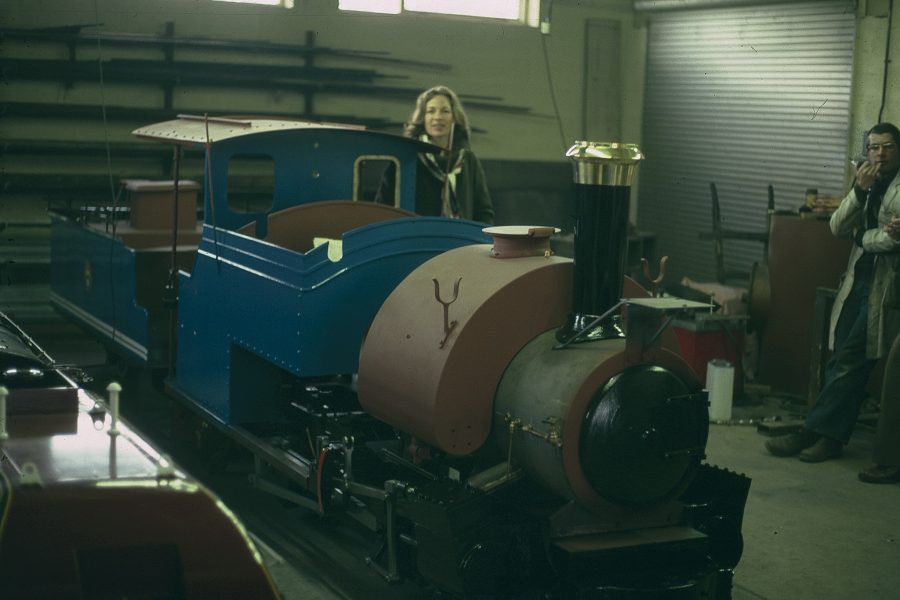 France is a half-size replica of a Darjeeling Himalayan steam locomotive. It was later renamed to Sherpa when it was transported to the Fairbourne Railway during the 80's after the closure of the Réseau Guerlédan.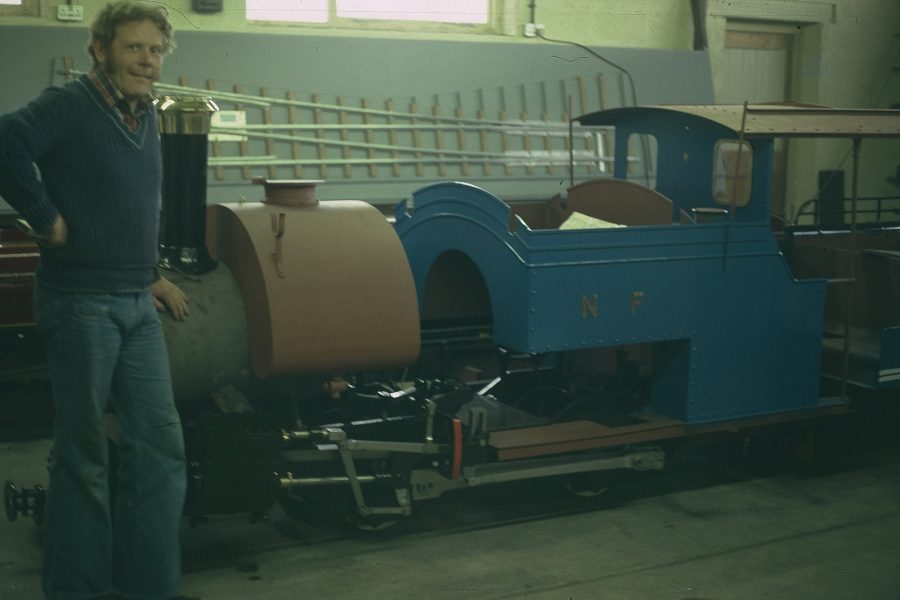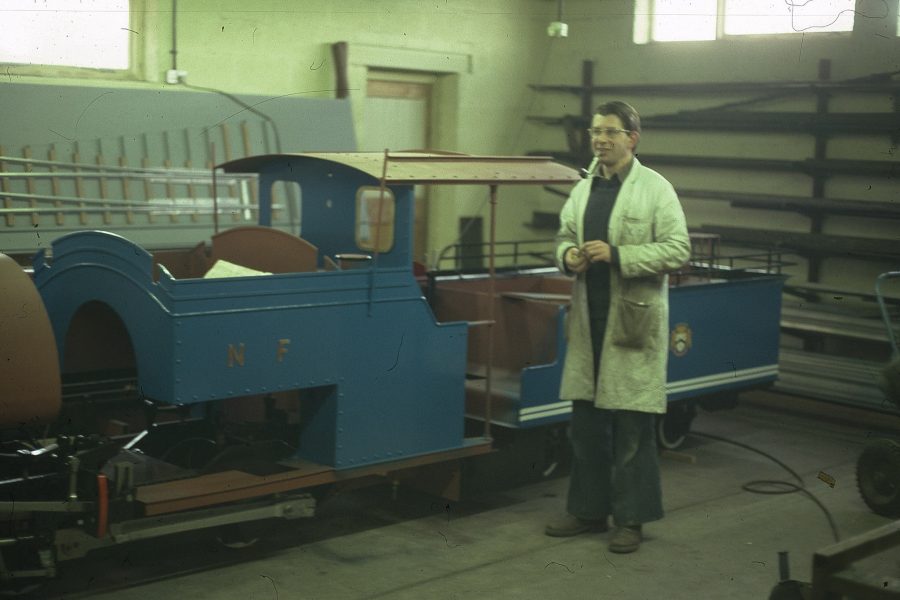 France was built by John Milner who is pictured here with his pipe.
France to be unloaded onto the railway track for the first time.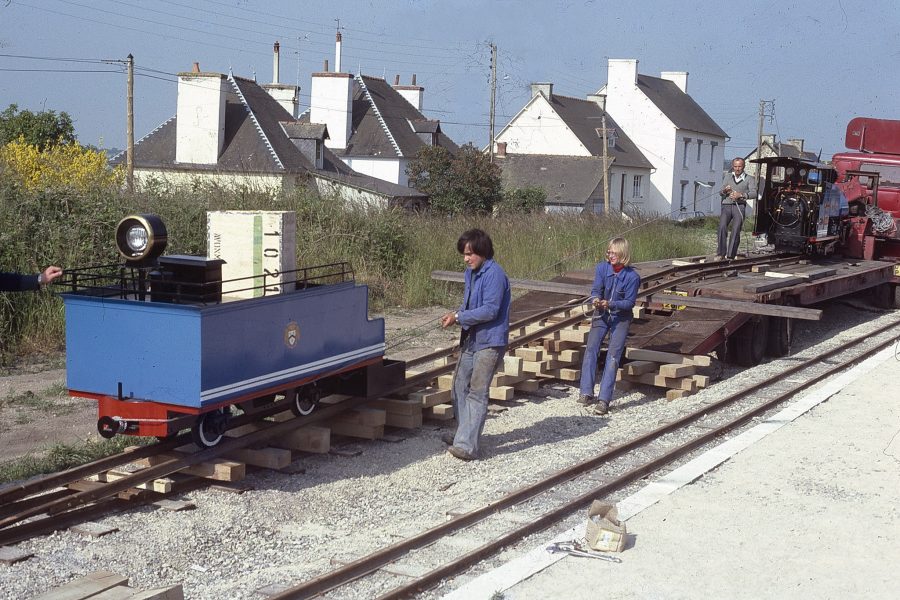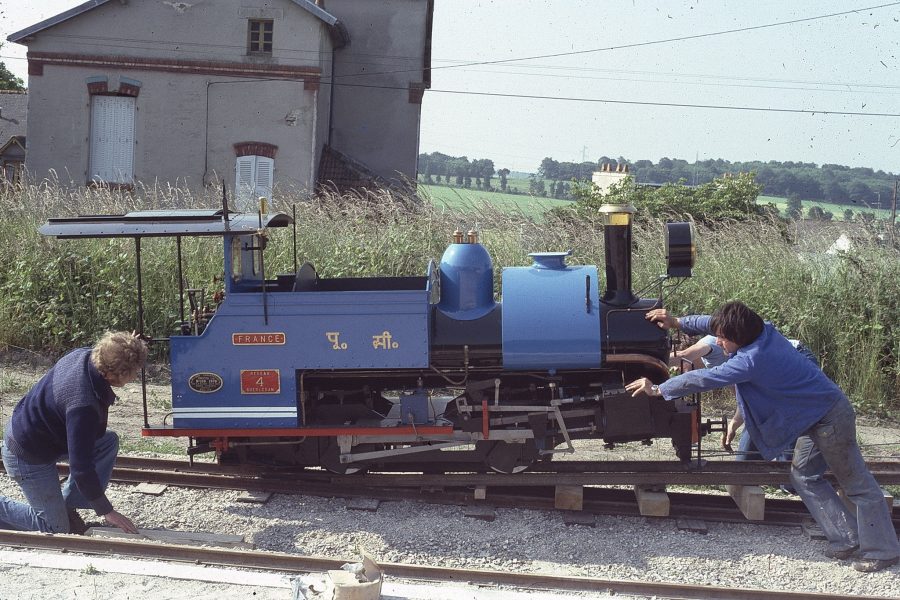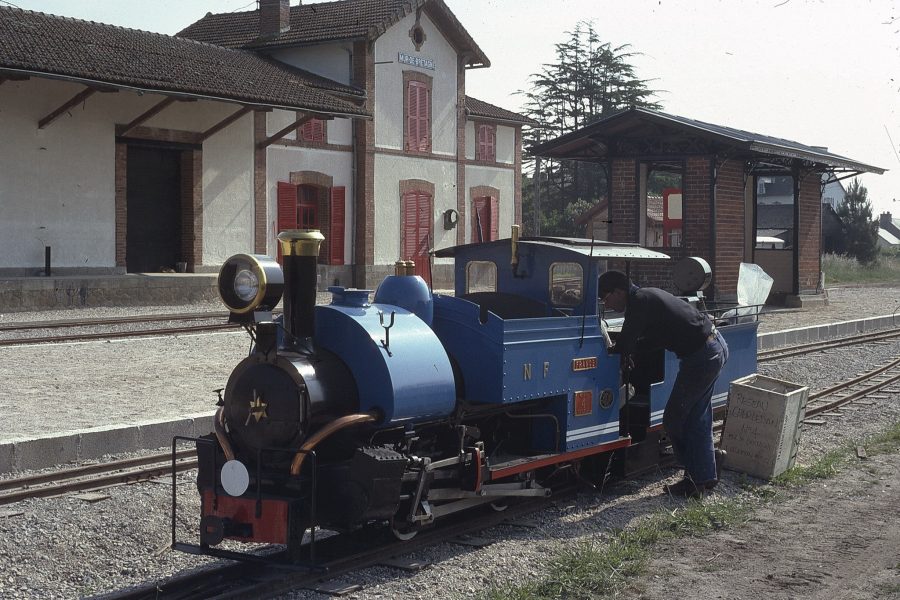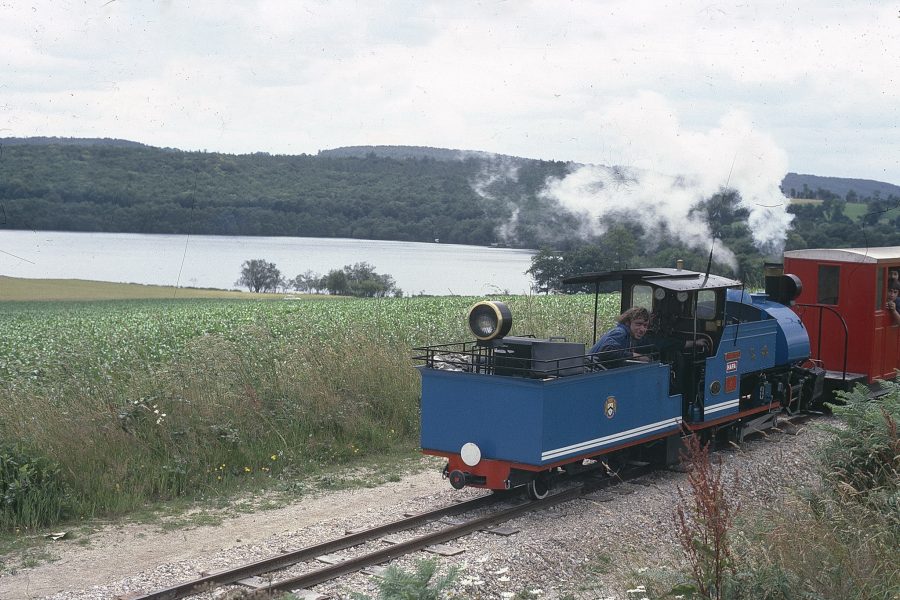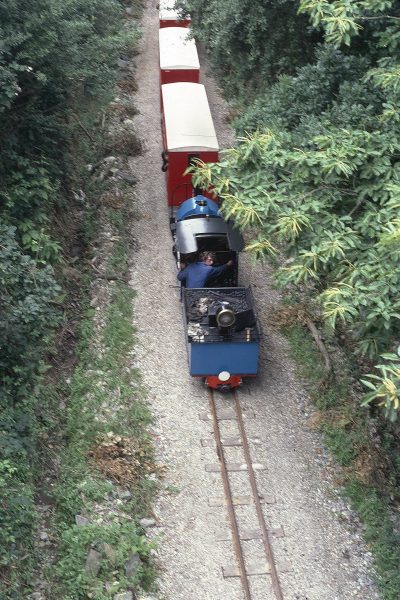 Taken from the top of the road bridge above. Note the white carriage rooftops. Although white is a better reflector of sunlight, it certainly got gummed up with engine soot very quickly!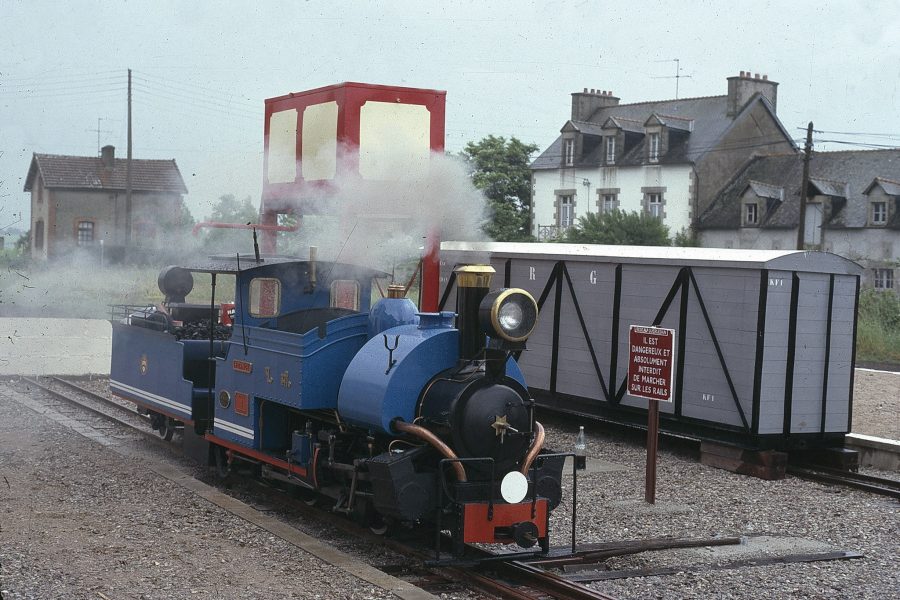 A very attractive little engine indeed!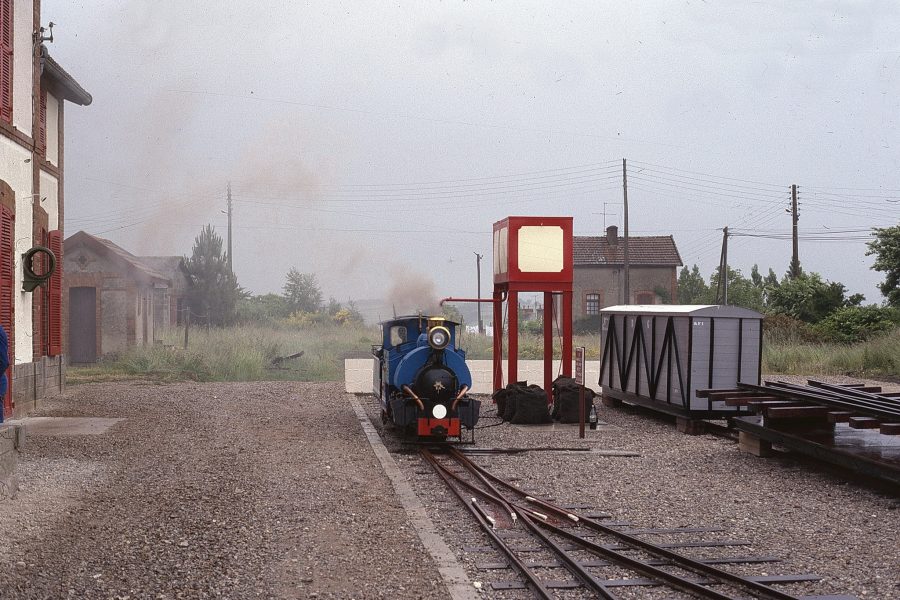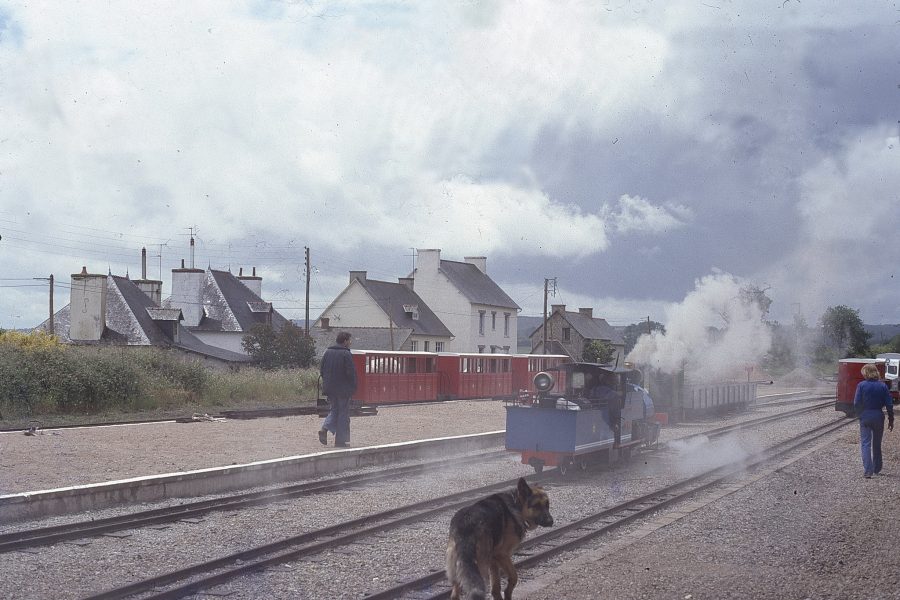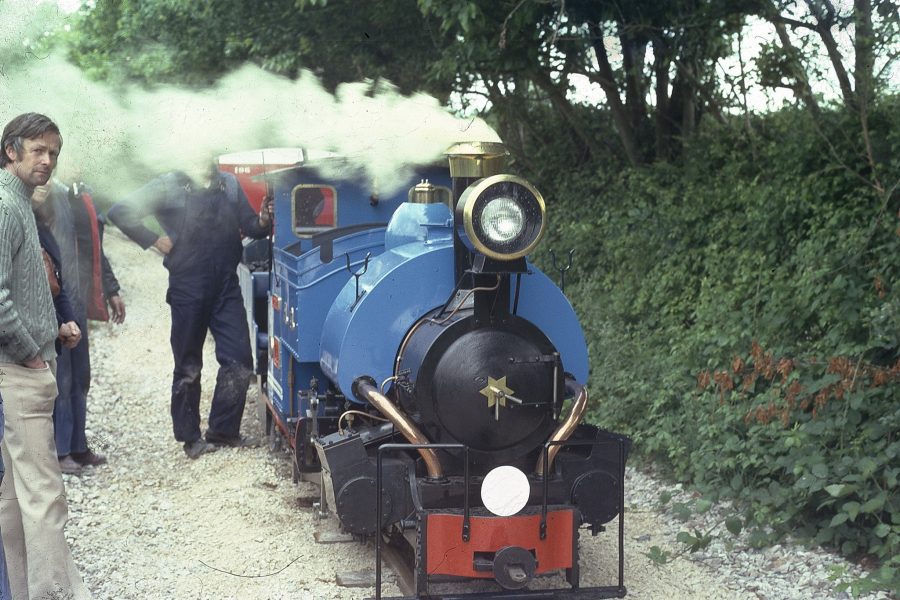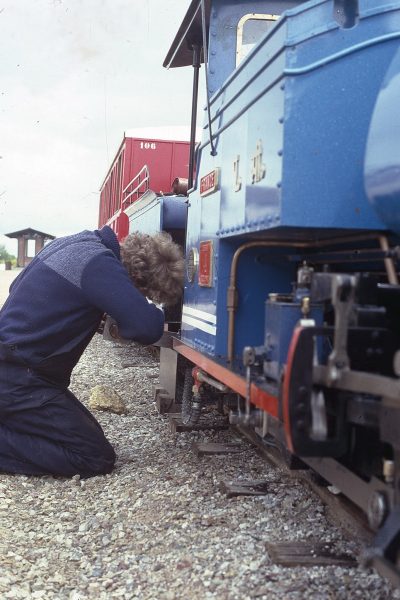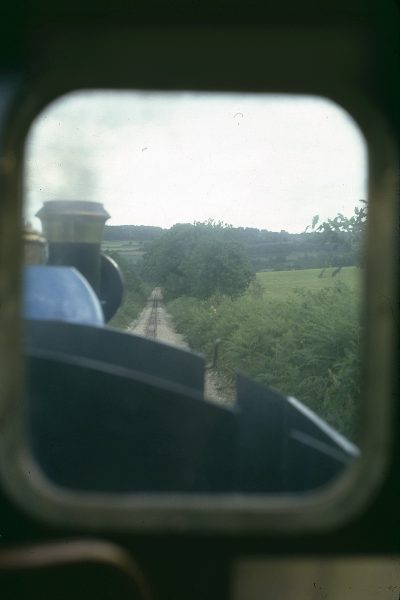 Straight bit of track on a long descent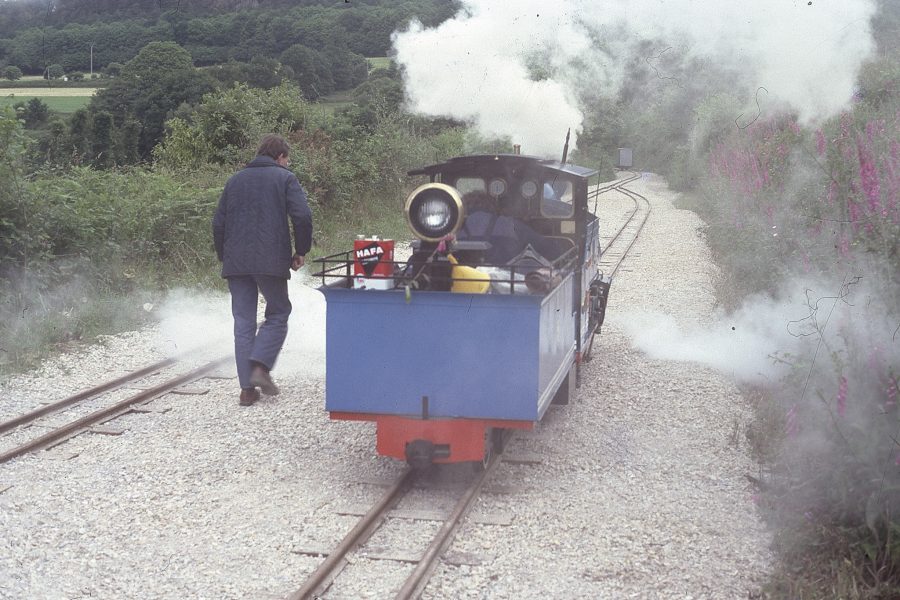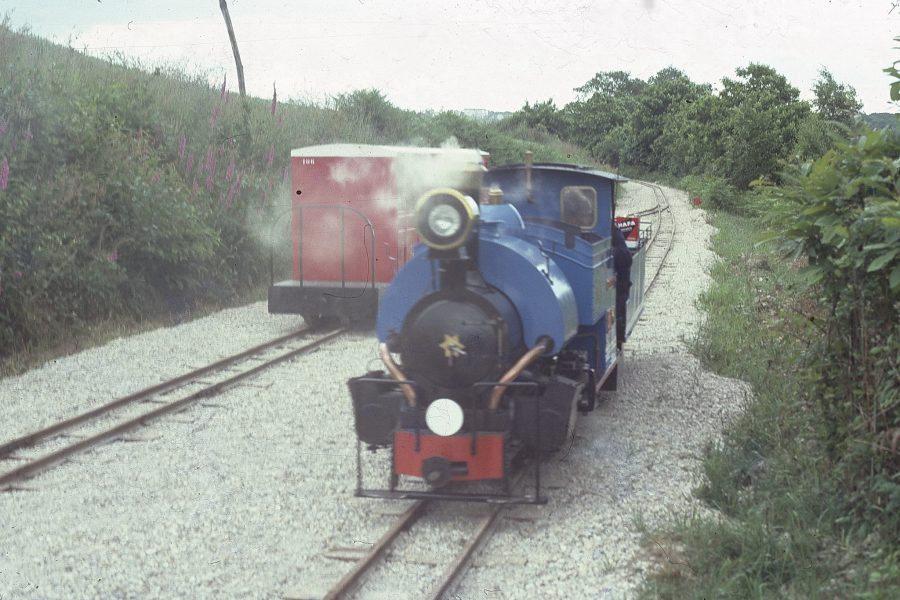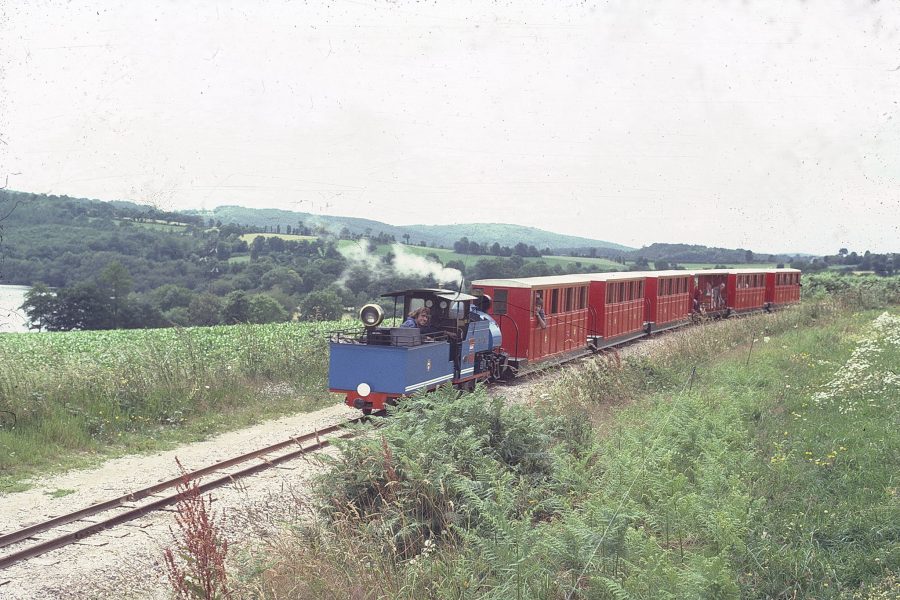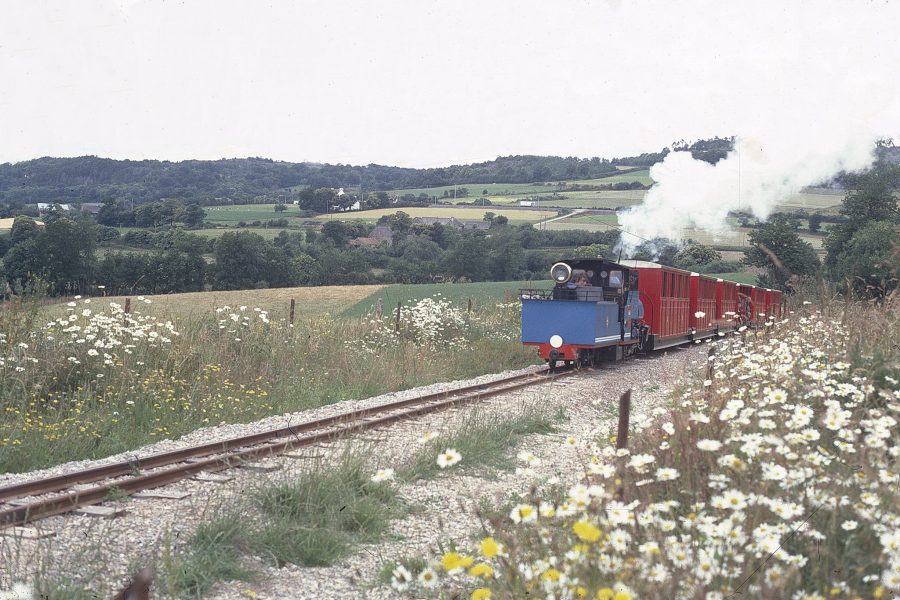 This really gives you an idea of how steep this incline is.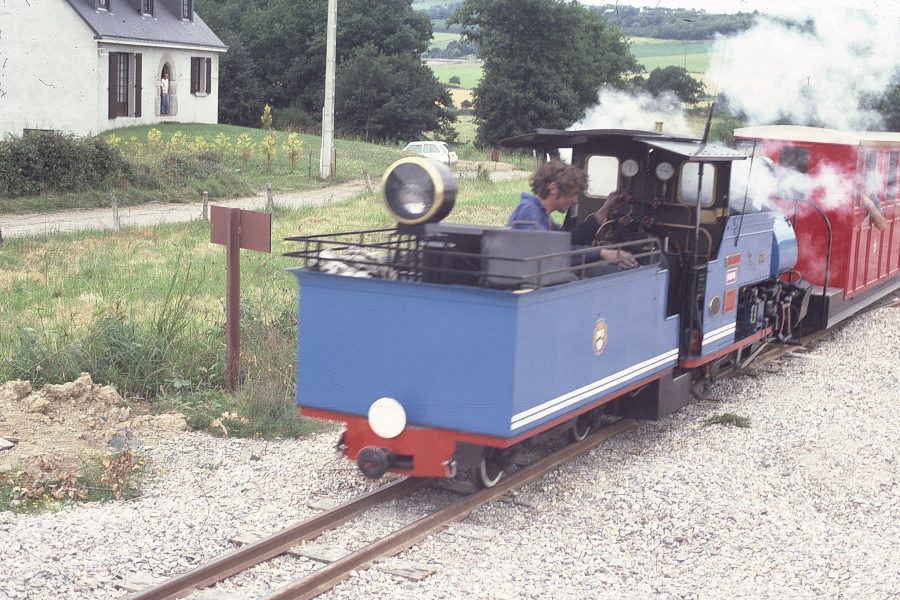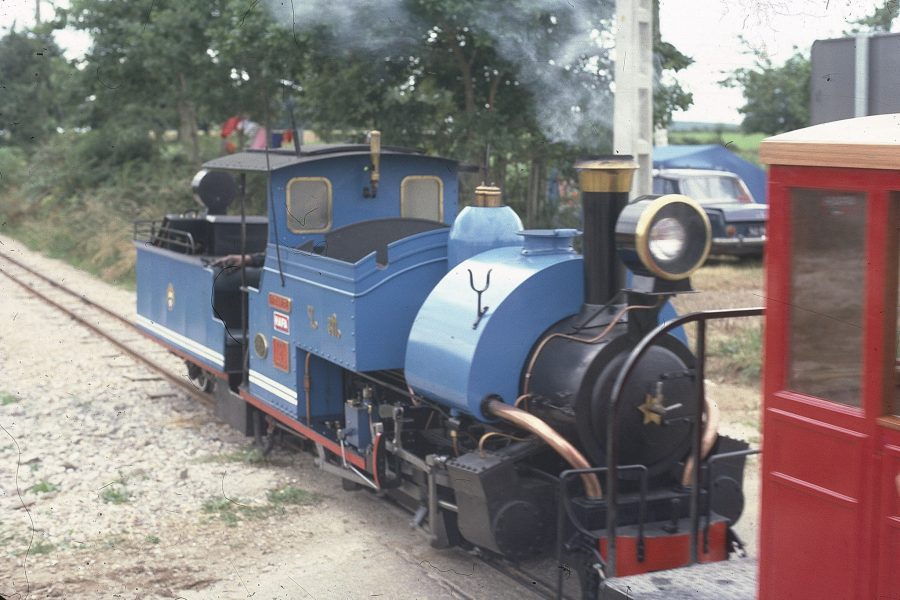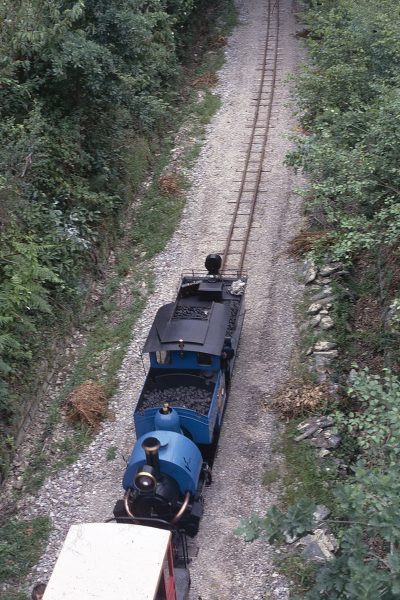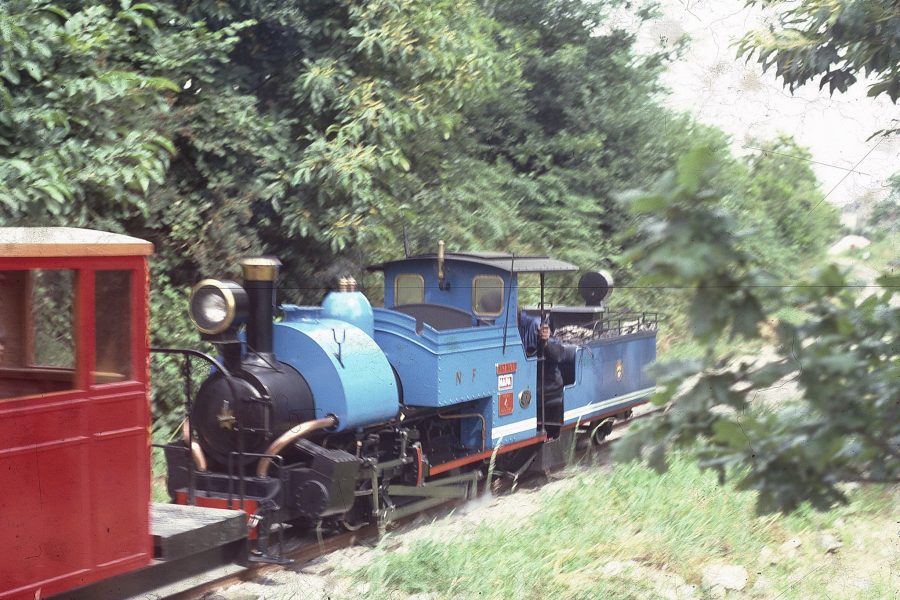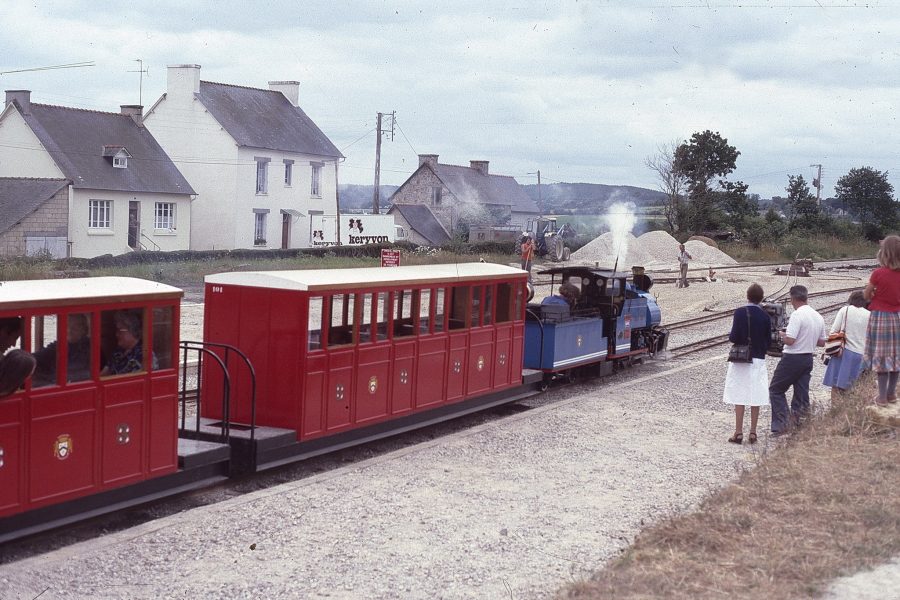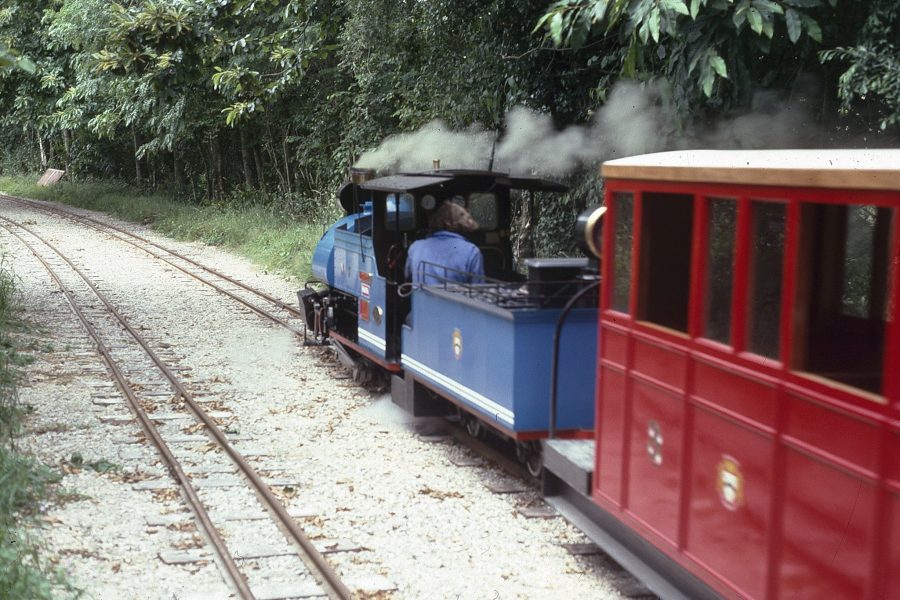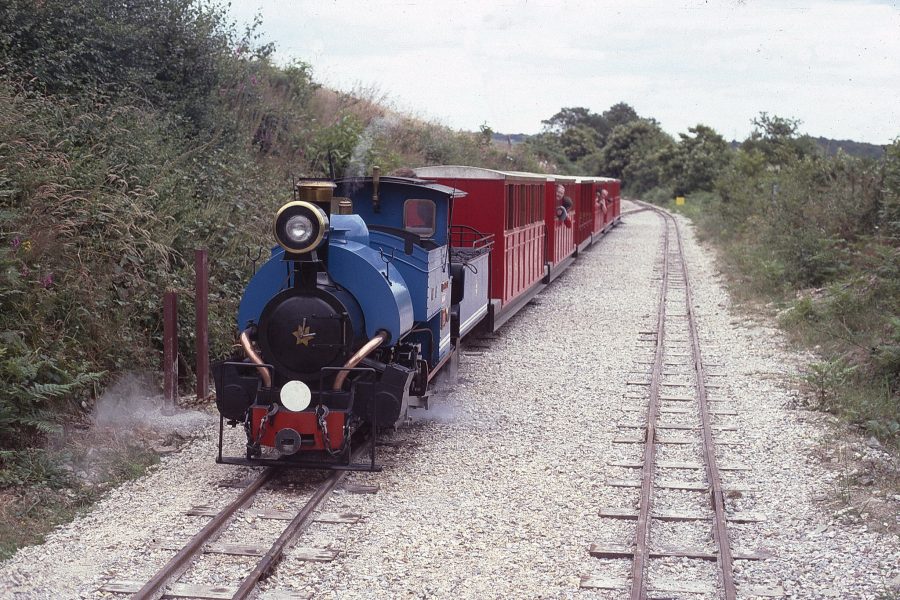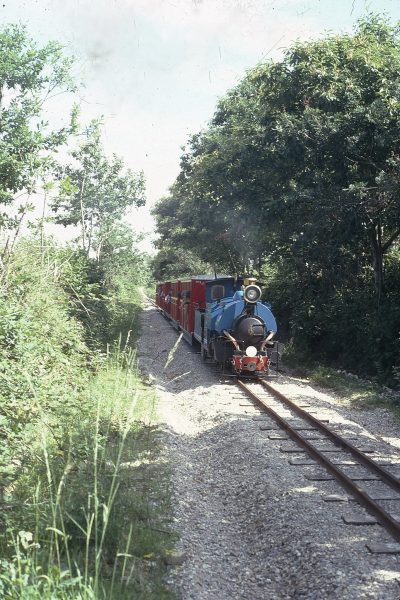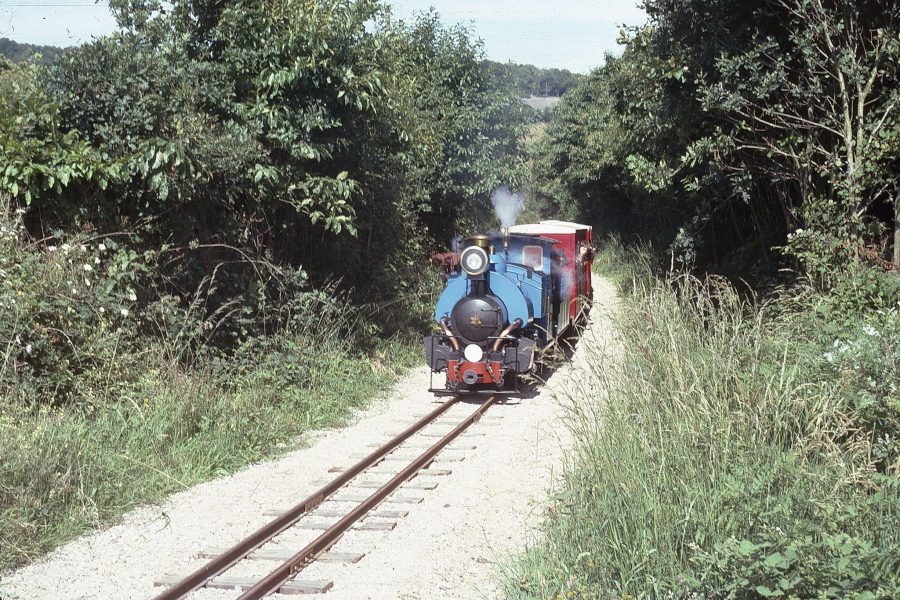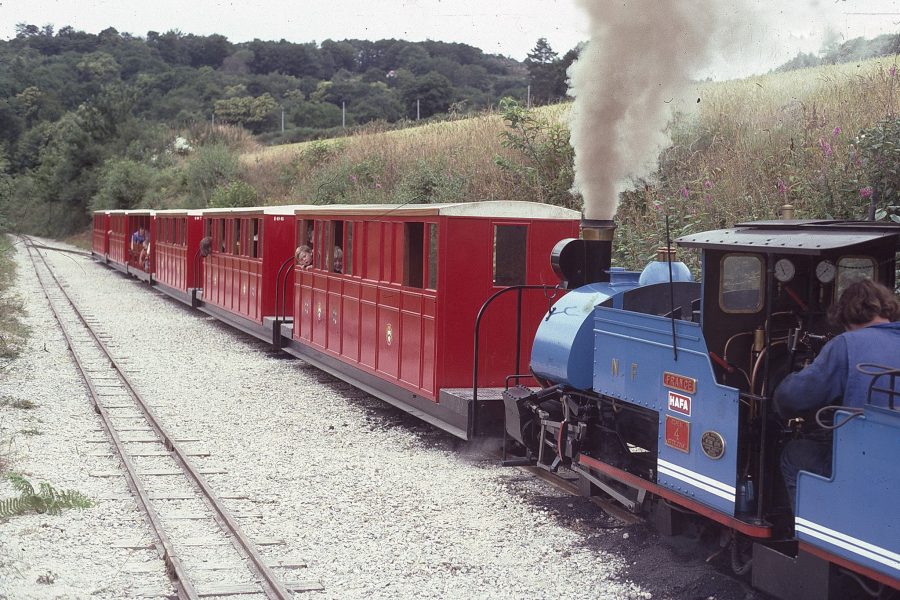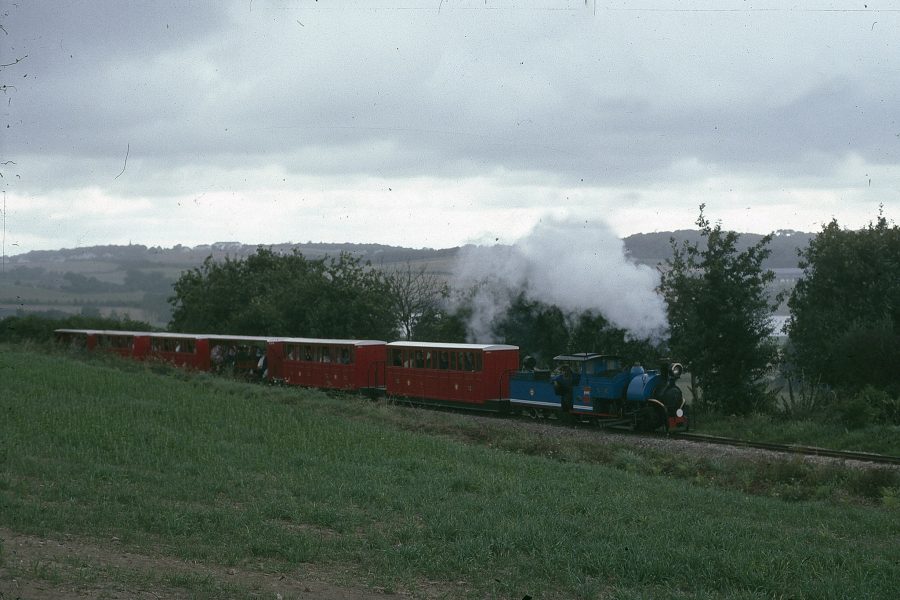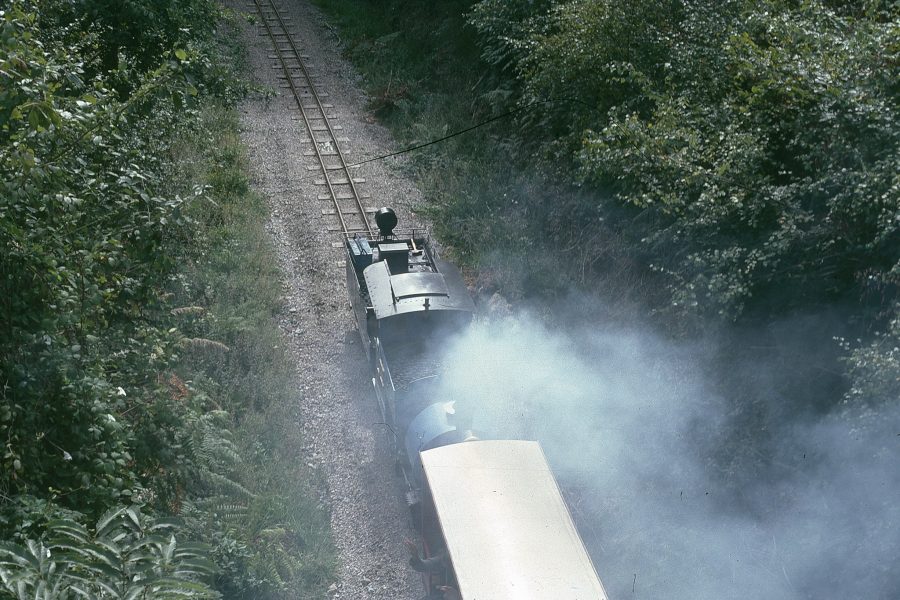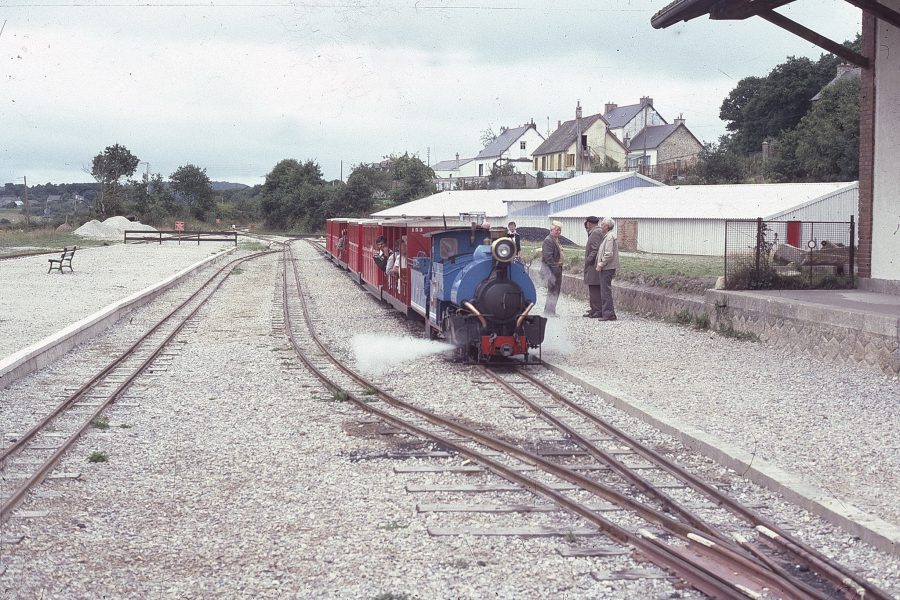 In the background, one can make out the extensive size of the carriage sheds and workshops. Sadly, I do not have any photos of its interior.
Contents     Construction     Coaches     France     Jubilee     Galloping Goose     The Move to Fairbourne Railway