Contents     Construction     Coaches     France     Jubilee     Galloping Goose     The Move to Fairbourne Railway
After the line closed down, the locos and other rolling stock were gathering dust for the next few years until they were rescued and shipped to the Fairbourne Railway during the mid 80's.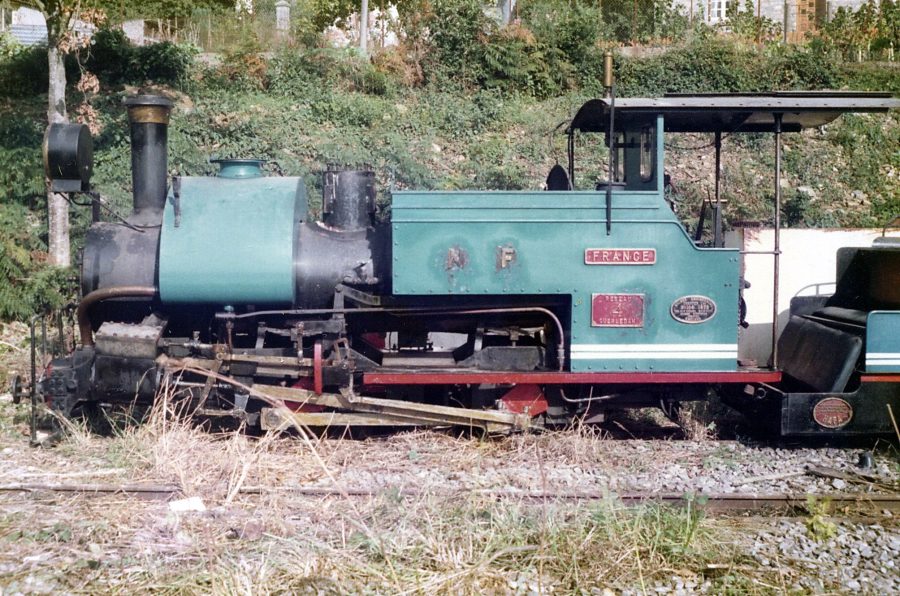 In Wales, France was renamed Sherpa.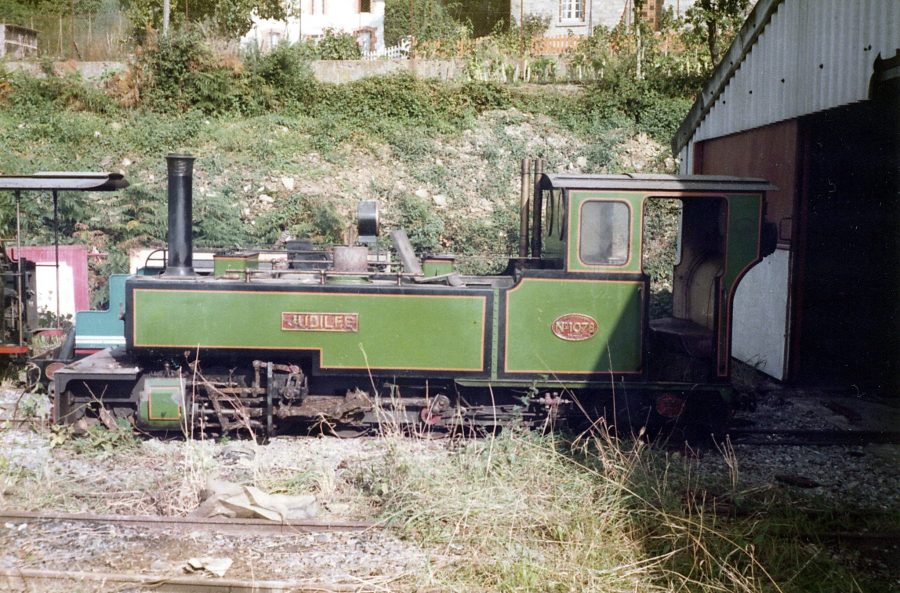 Jubilee was renamed Yeo.
France and Jubilee in Mûr-de-Bretagne, being readied for transport to Fairbourne.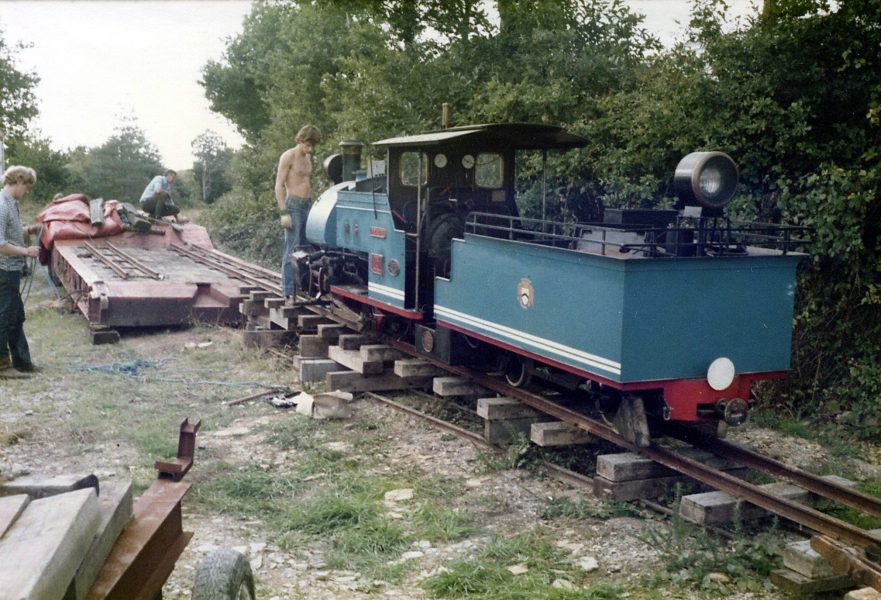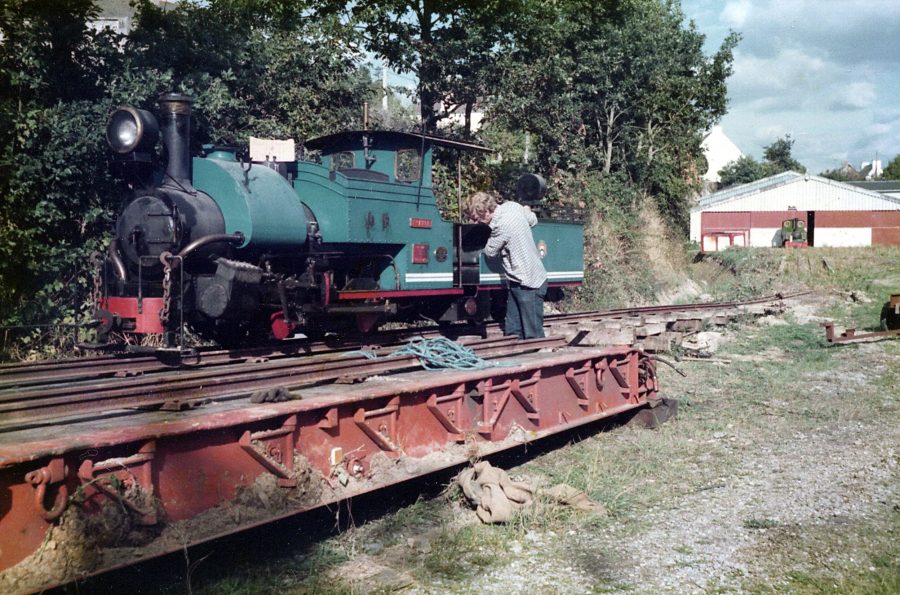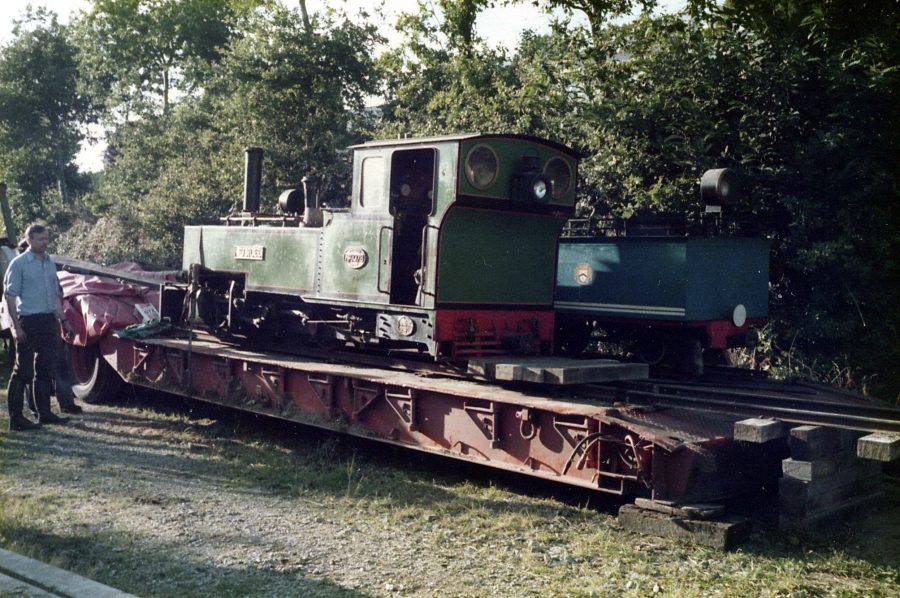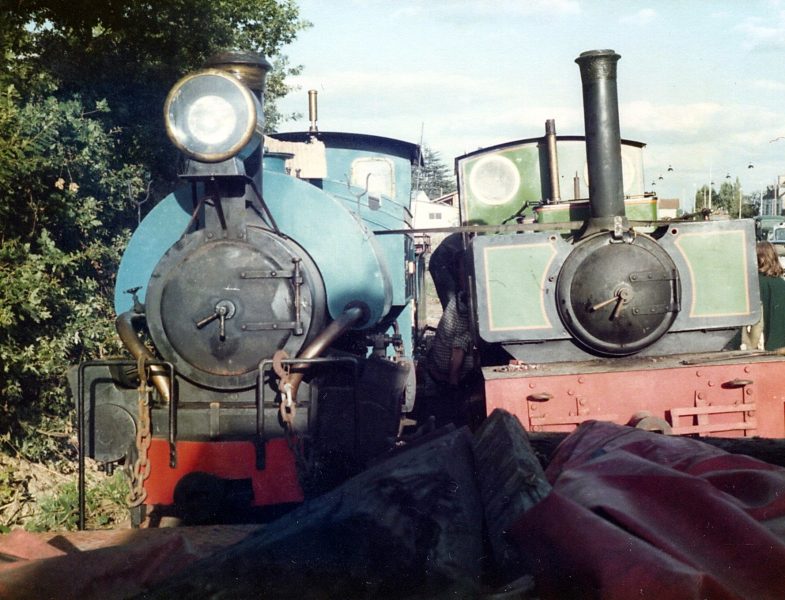 The loading process goes on.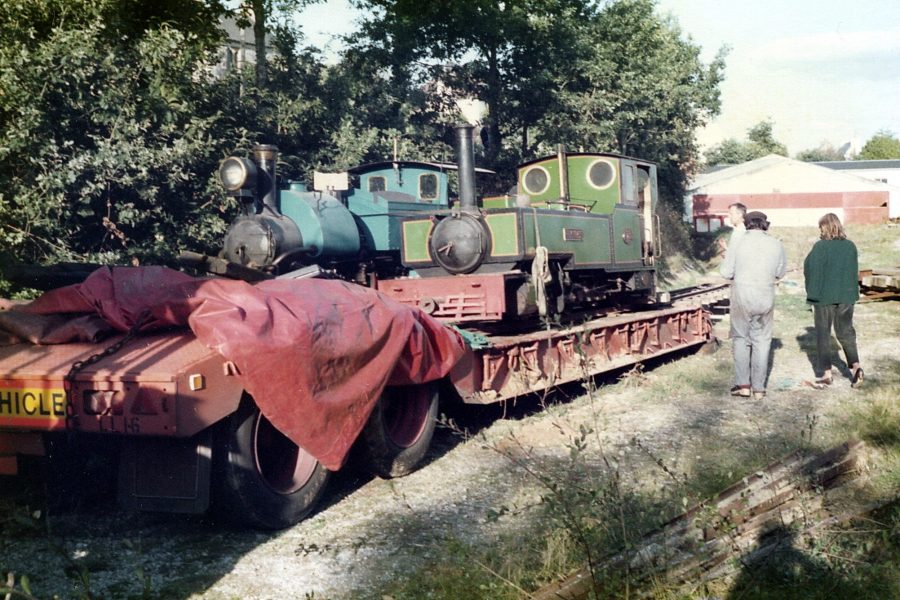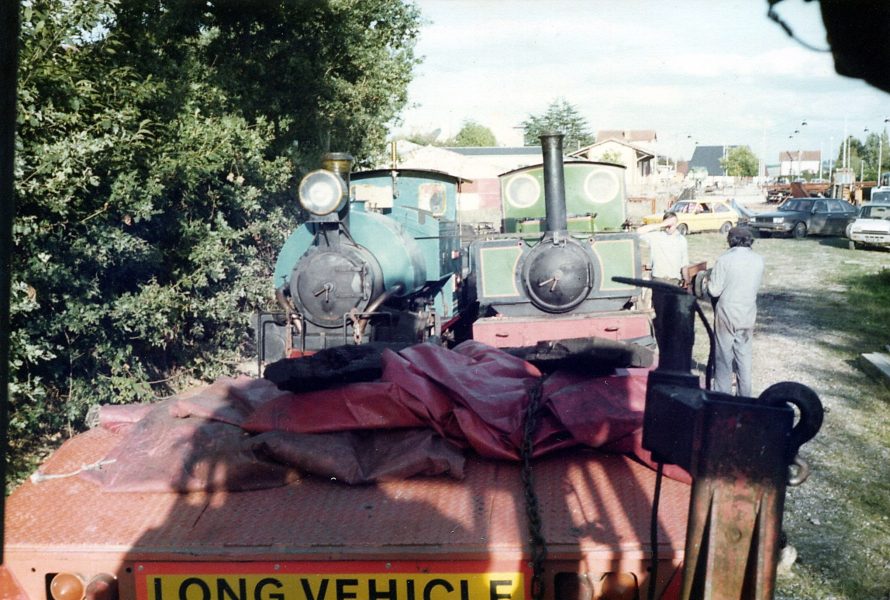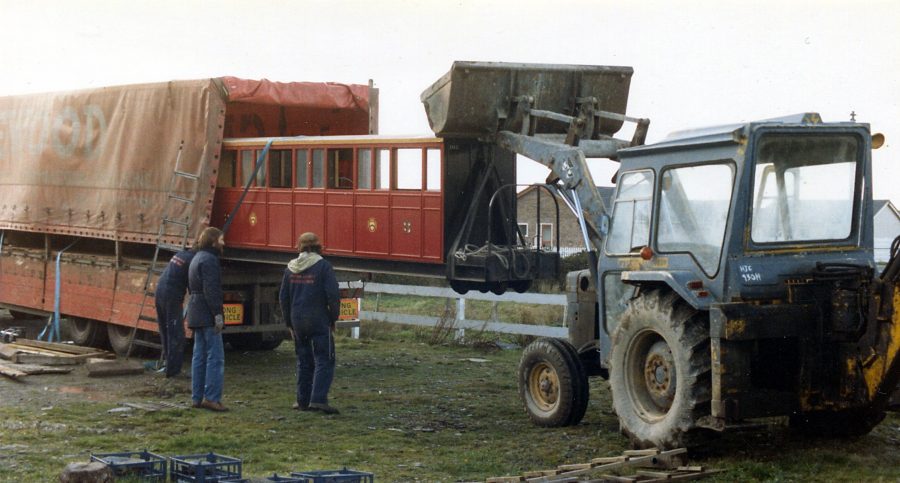 Loading carriages for transport to Wales.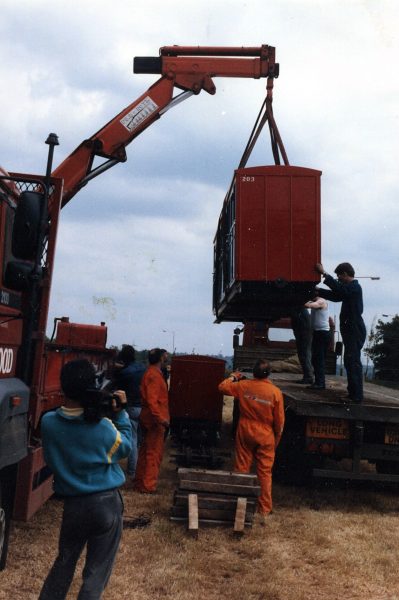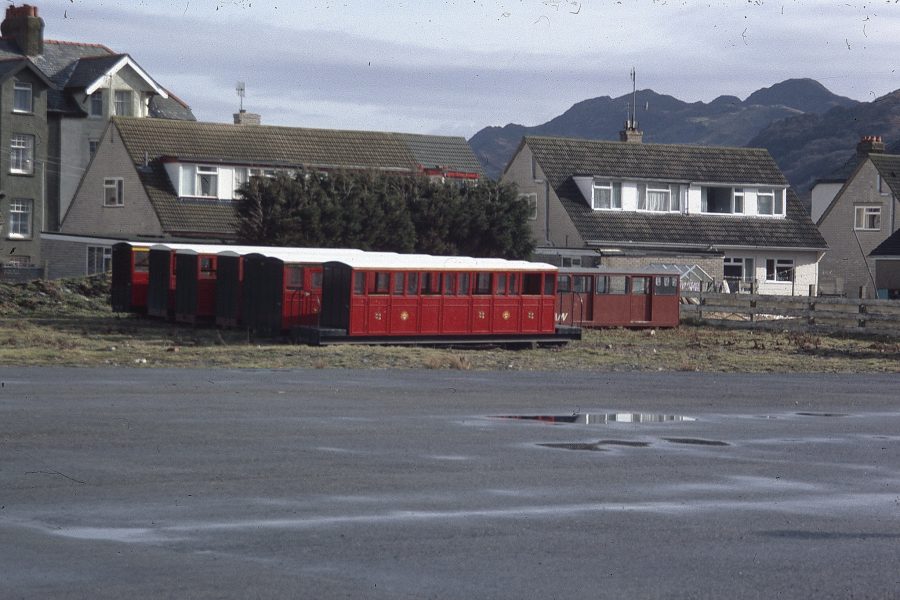 Carriages having arrived at Fairbourne. The carriages were held next to the Springfield Hotel car park until the railway was ready to receive them.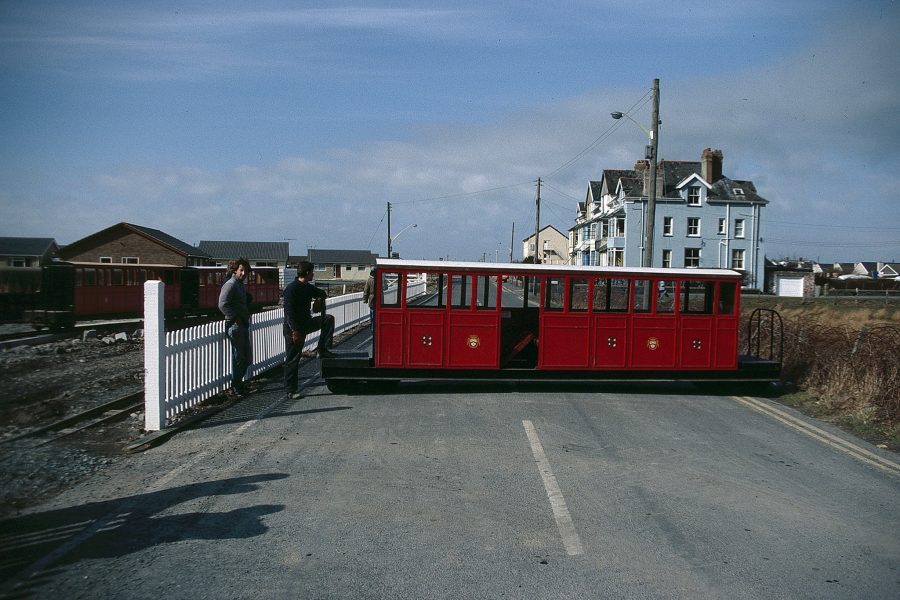 Moving the rolling stock to the Fairbourne Railway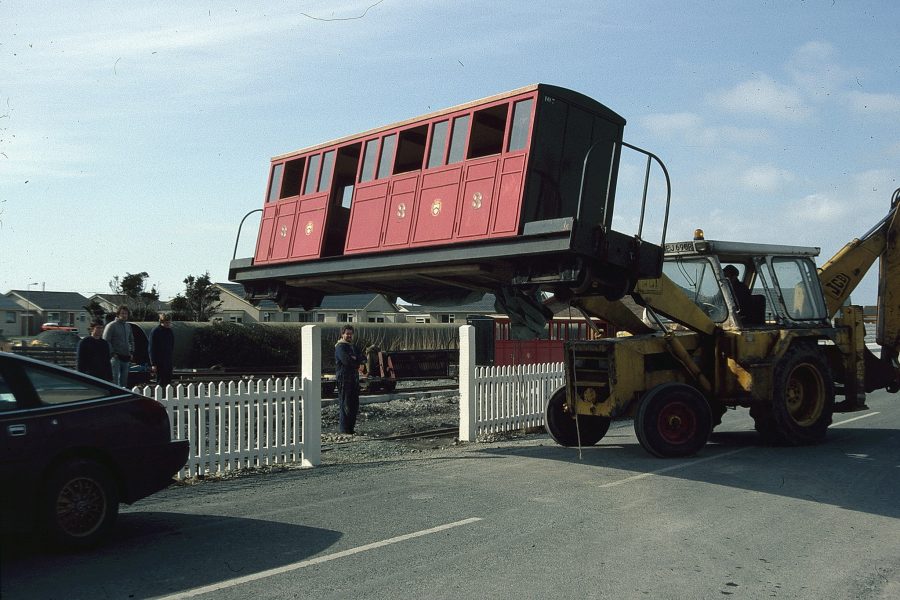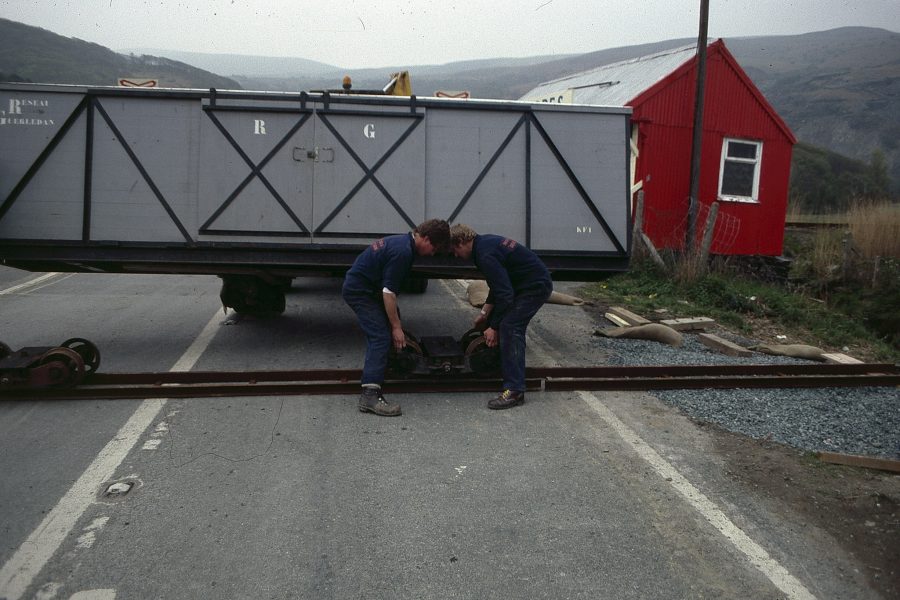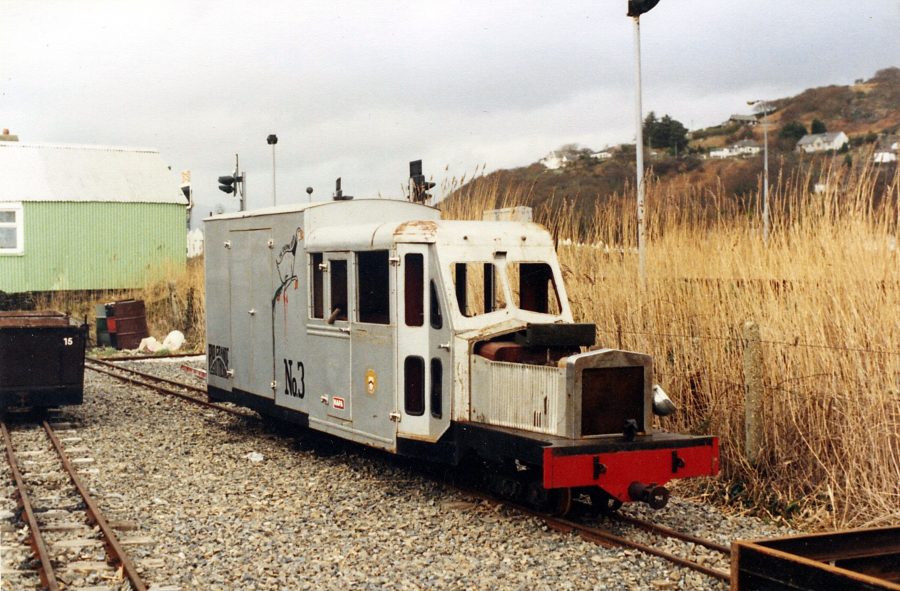 The Galloping Goose was not a success on the Fairbourne Railway. It was, sadly, broken up.
Contents     Construction     Coaches     France     Jubilee     Galloping Goose     The Move to Fairbourne Railway