Contents     Part 1     Part 2     Part 3     Part 4     Part 5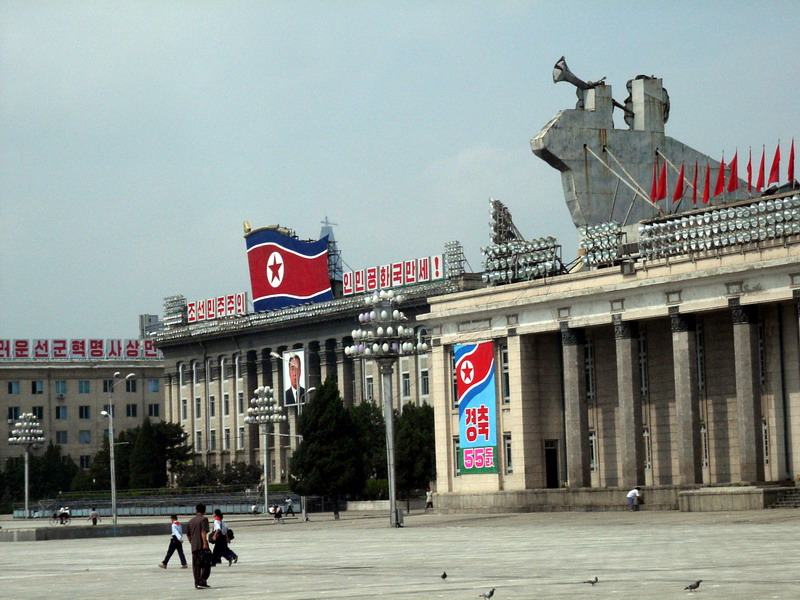 Kim Il Sung Square
Actually, to me, that sculpture on the roof with the bugle looks like a giant rabbit!
Karl Marx at Kim Il Sung Square
Does this place really exist? I felt like I was in some bizarre movie set.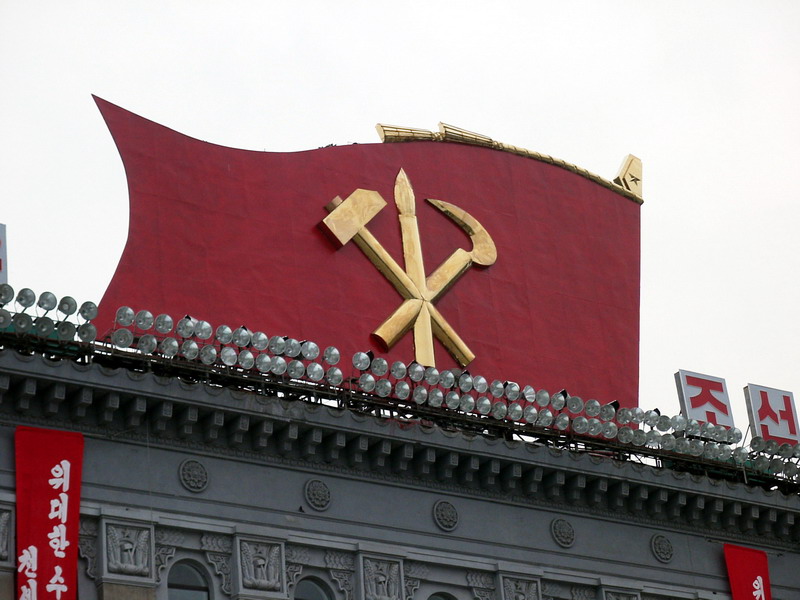 Hammer, brush and sickle
Note the Juche brush added to the Hammer and Sickle.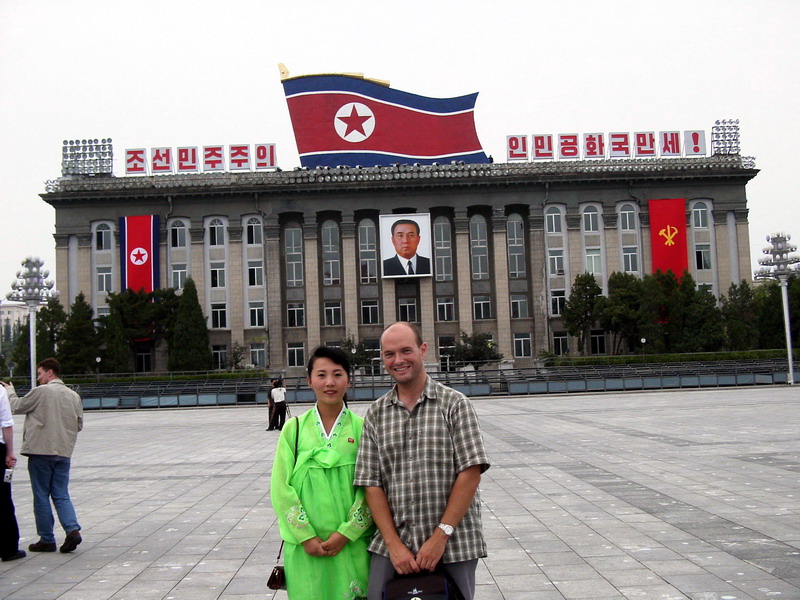 At Kim Il Sung Square
Posing with our guide, Ms Wu.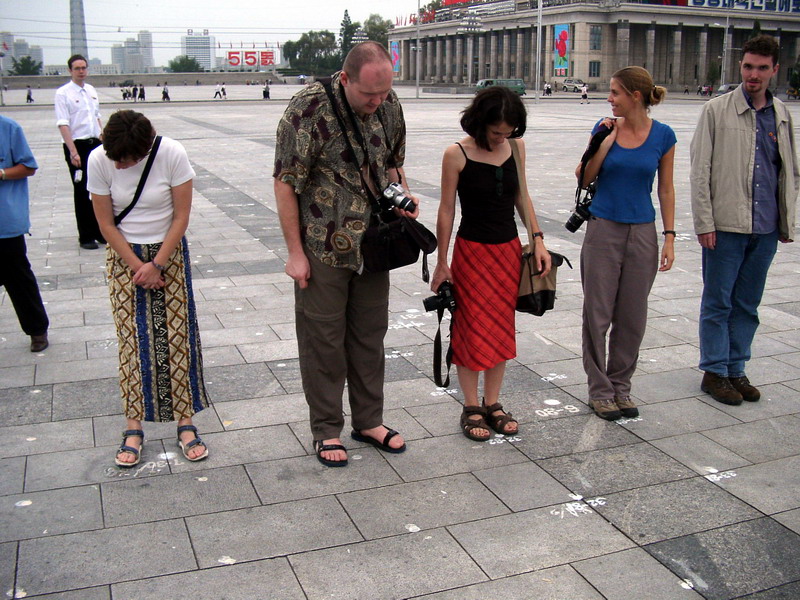 Spots on the square
All the spots have been painted on the square for the big parade the next day. They are used to aid those who are marching.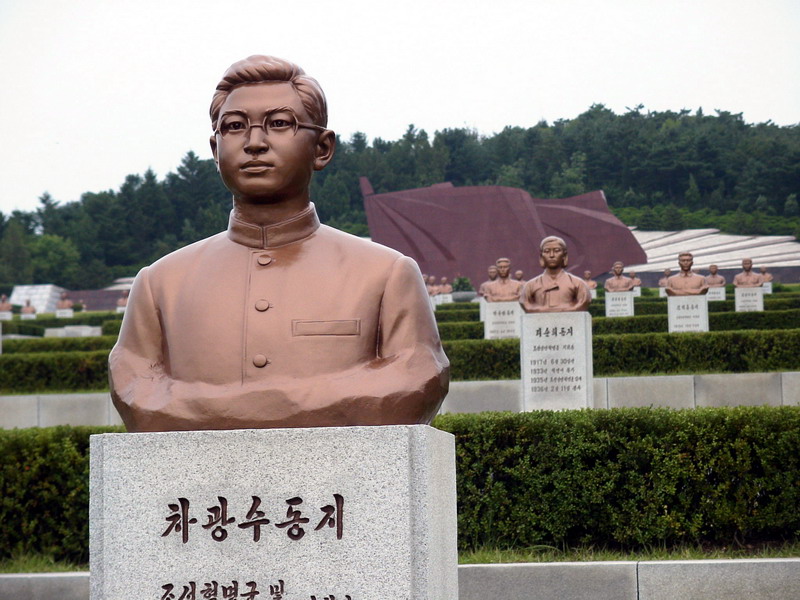 At the Martyr's Cemetery
War hero busts populate the quiet location of the Revolutionary Martyr's Cemetery.

At the Martyr's Cemetery
Slightly sinister-looking sculpture.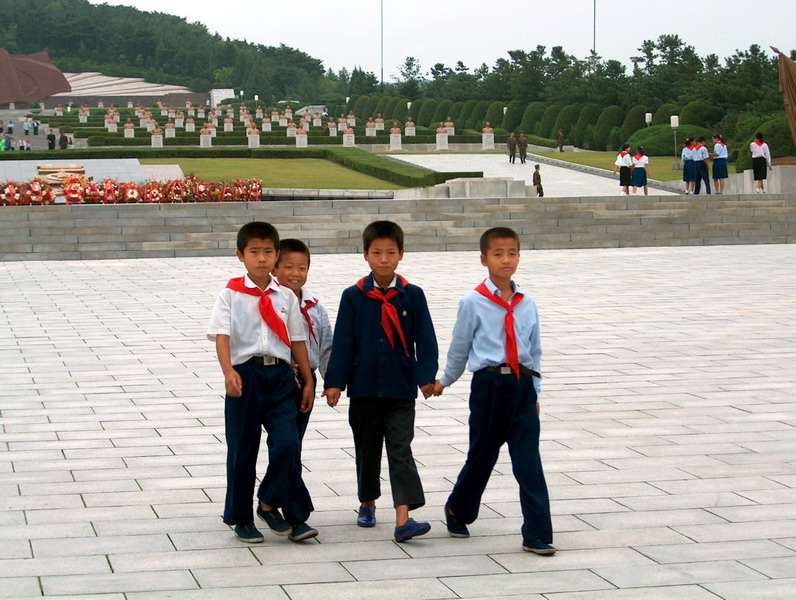 At the Martyr's Cemetery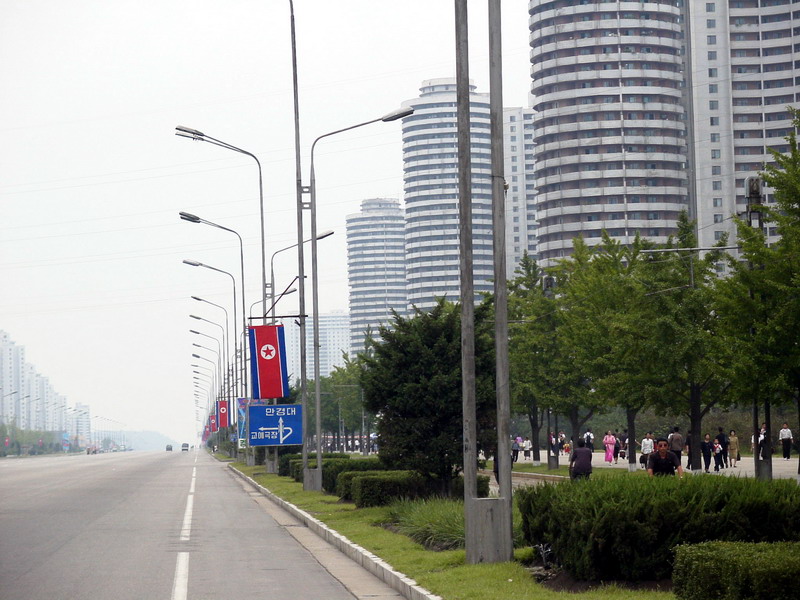 Chollima Road, Pyongyang
This 12-lane-wide road with high-rise apartments sets the showcase for modern development in Pyongyang. Twelve lanes is clearly more than what's required!
Birthplace of Kim Il Sung
Mangyongdae in the hills surrounding Pyongyang is the sacred birthplace of Kim Il Sung and much visited by North Koreans.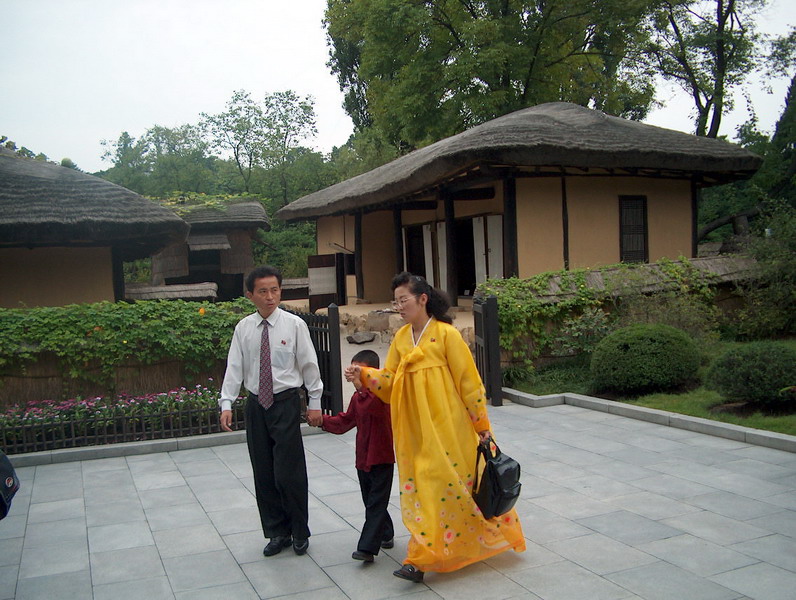 Birthplace of Kim Il Sung
North Korean family in traditional dress visiting the house of the birthplace of Kim Il Sung at Mangyongdae. Along with Lake Chon near Mount Paekdu, this is the most painted scene in North Korea.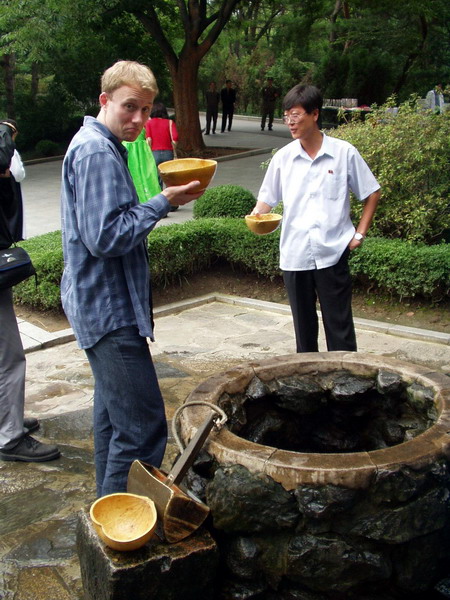 Iain and Mr Kim drink out of a gourd
It is rumoured that drinking out of this gourd will add 10 years to your life.
Portrait of young Kim Il Sung
This giant portrait is located near his birthplace.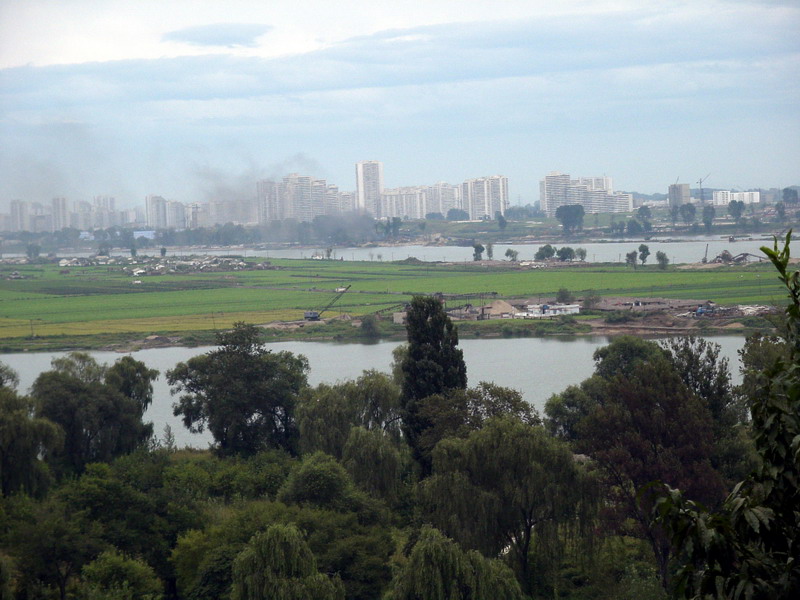 View of Pyongyang from Mangyongdae
Souvenir vendor at Mangyongdae
Strange perspective of souvenir vendor at Mangyongdae.
Pyongyang Amusement Fairground
Pyongyang has a couple of amusement parks, both with roller coasters.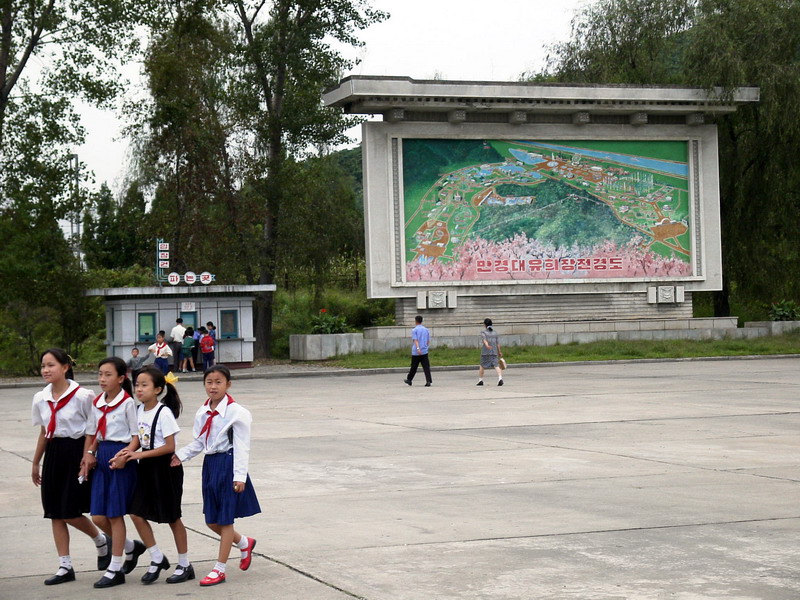 Schoolgirls at the fair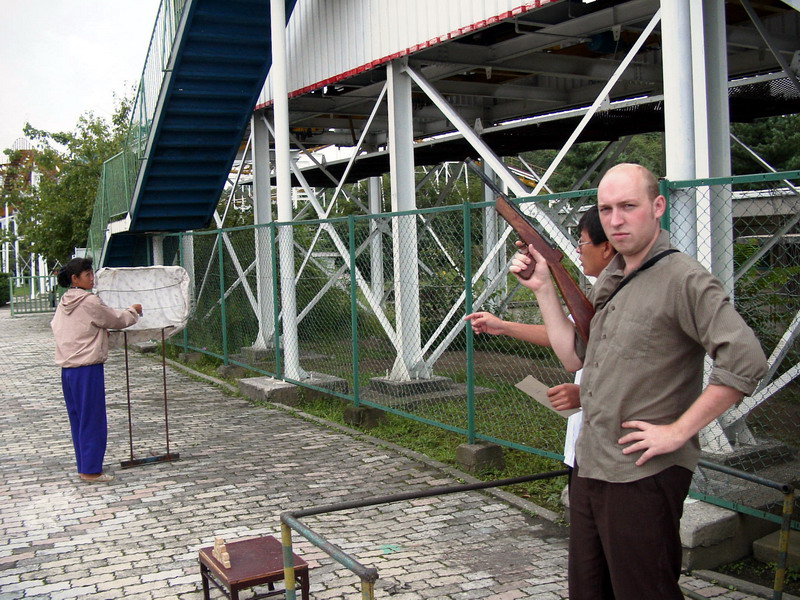 Shooting practice
I think Simon missed everytime!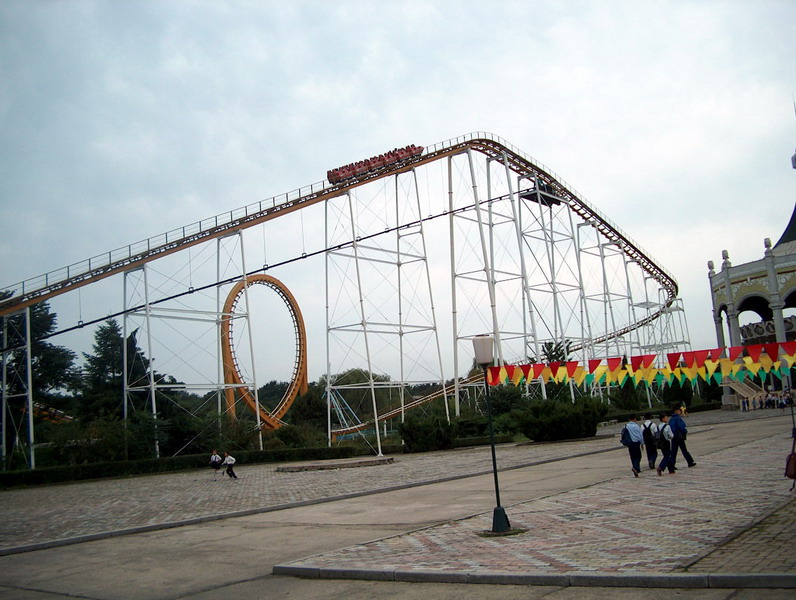 I was on this rollercoaster ride! 
I was the only one in the group who dared go on a North Korean rollercoaster.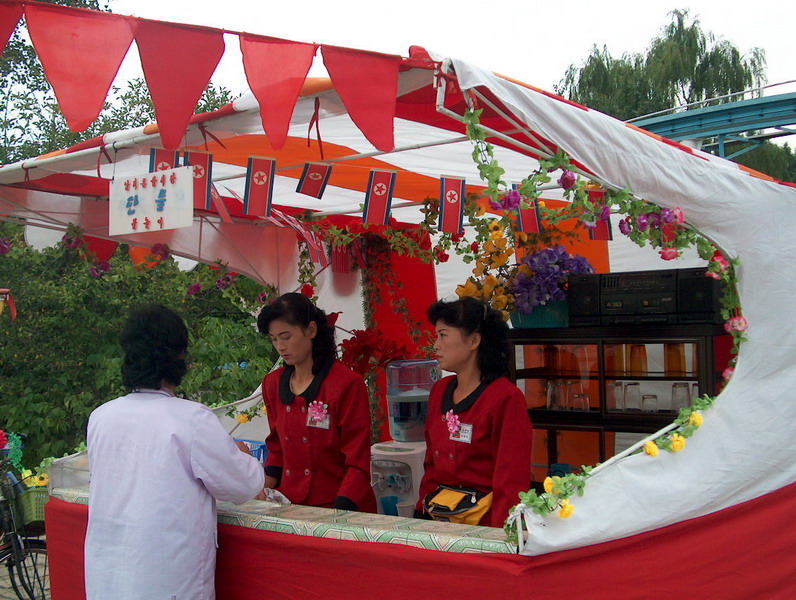 Hoping to get a refreshment at the fair
I'm sure they were selling something, but I just couldn't quite make out what it was.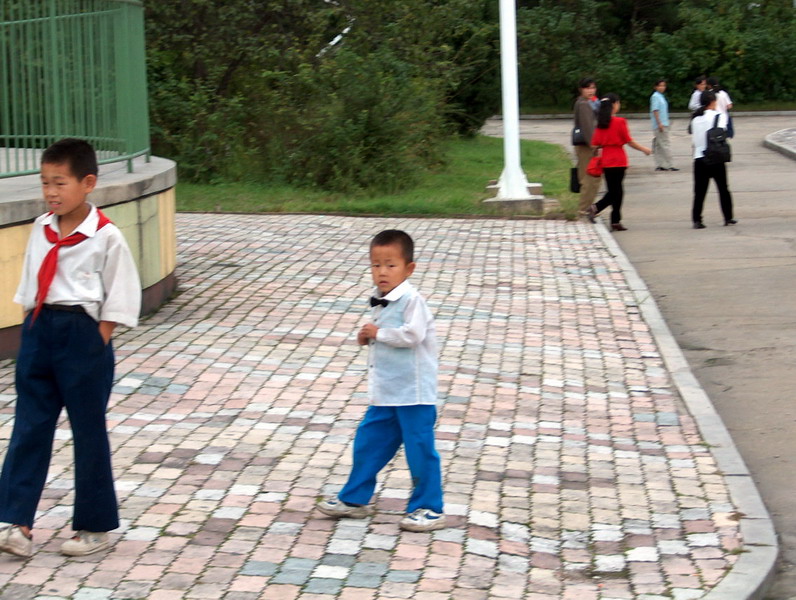 Child at the fair