May 2004. If you can handle the heat and the humidity, Singapore is a marvellously clean and attractive city to explore. I took these during a 2-day stopover en route to Australia.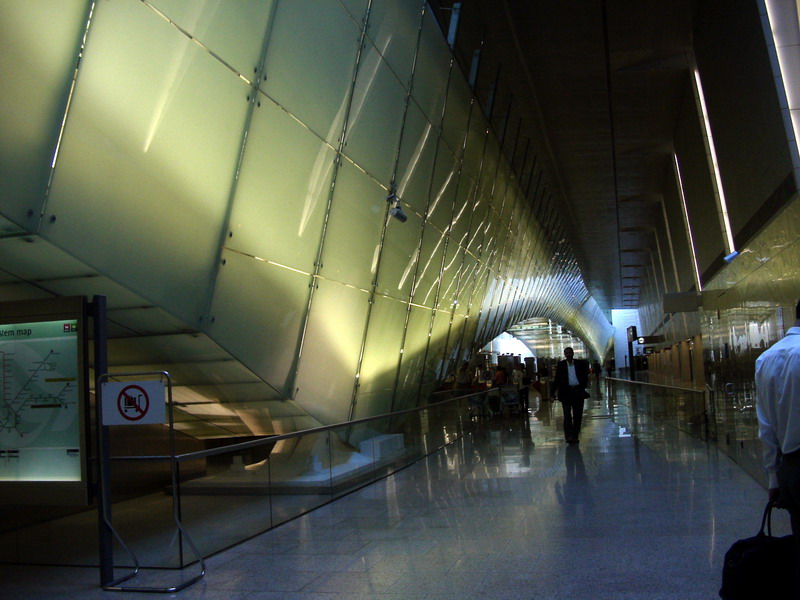 Changi Airport MRT Station
The Singapore MRT (Mass Rapid Transit) is ultra-clean, fully air-conditioned and reliable. This is the terminus at Changi Airport on the East-West Line.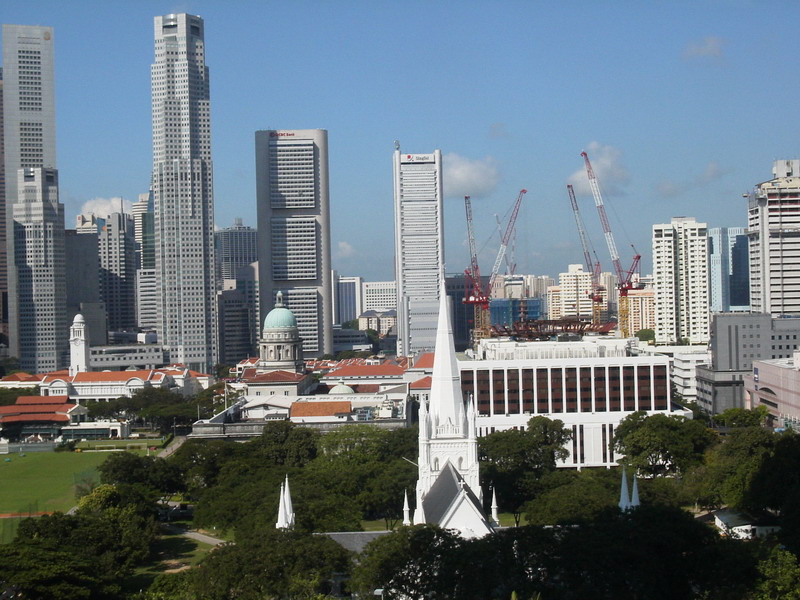 View of City Centre
Taken from my hotel room at Raffles – The Plaza. A very clean and well laid-out city. The municipal layout of Singapore seems to be in a predominantly American style with a little bit of old colonial architecture. Climate is particularly oppressive due to the heat and high humidity, but air-conditioning is just about everywhere in Singapore!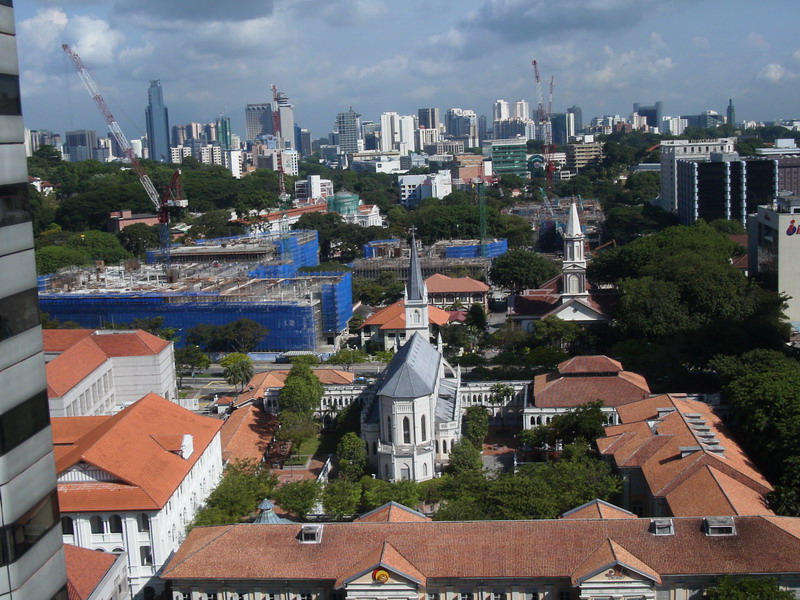 View of City Centre
Another view of the city.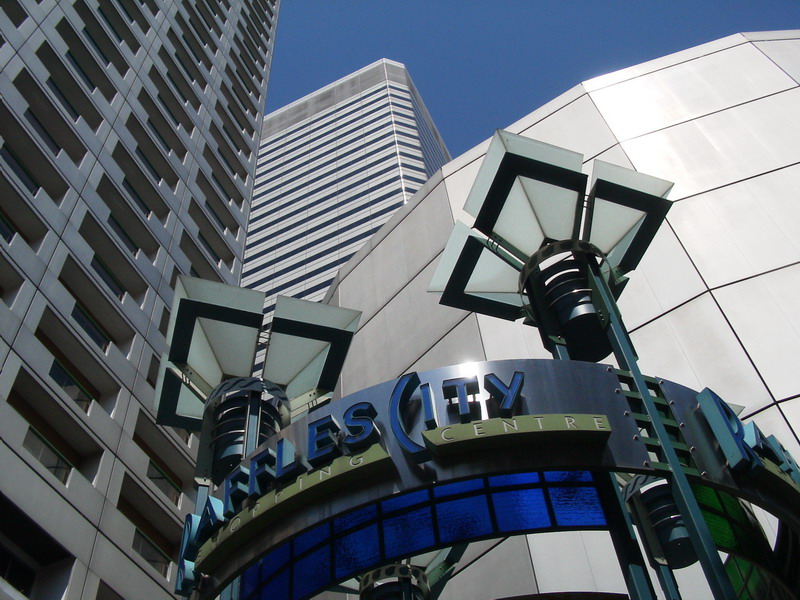 Raffles City
The area around Raffles seems to be built on several underground interlinked shopping malls.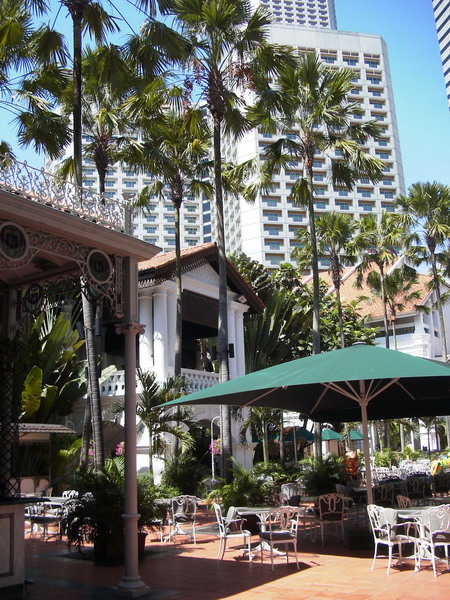 Raffles Hotel
The cosy colonial enclave of Raffles Hotel sits amid a modern bustling city.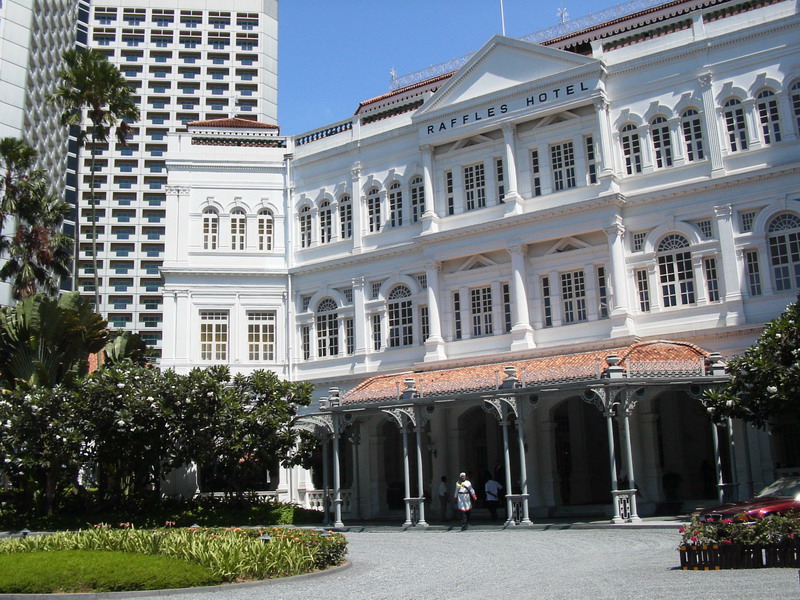 Raffles Hotel
The famous Raffles Hotel has not lost any of its old charm.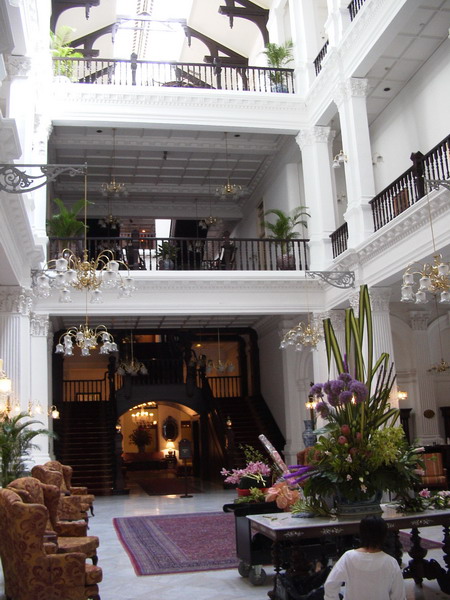 Raffles Hotel
The inside lobby of the Raffles Hotel.
The Long Bar, Raffles Hotel
Probably the most famous bar in Singapore. An overpriced sickly-sweet Singapore Sling is taken by the majority of first-timers to Singapore at the Long Bar. Usually not repeated!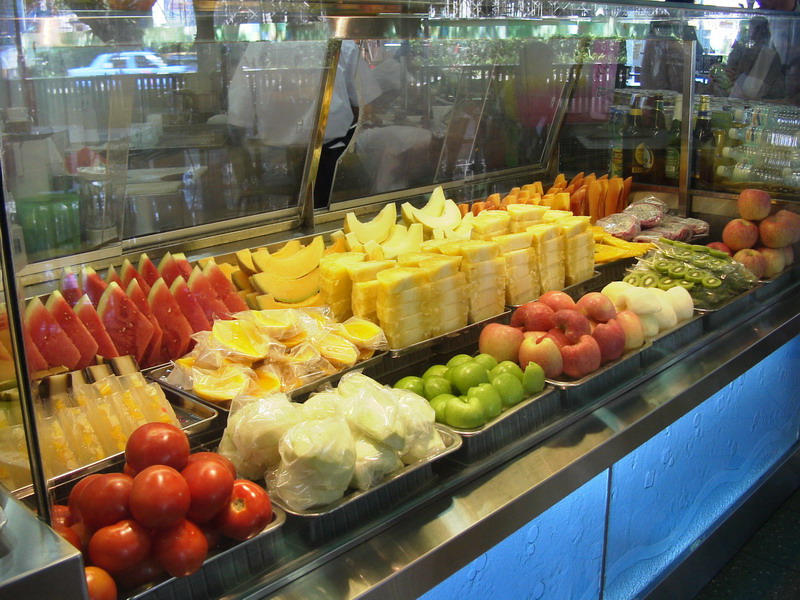 Fruit galore!
Virtually every kind of fruit can be had in Singapore and prepared in any number of ways. If you're particularly brave, try a little bit of Durian fruit!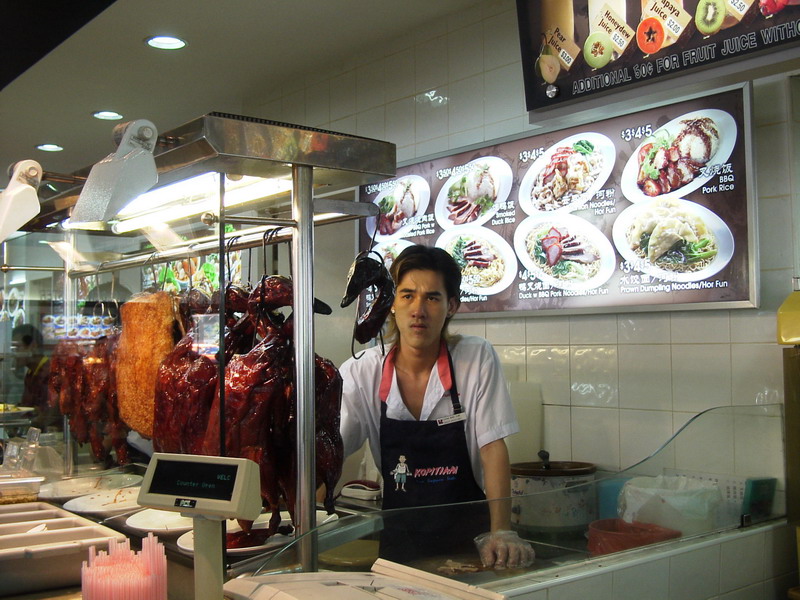 A typical food court
Getting decent food is an inexpensive operation in Singapore. This is in one of the numerous food courts in Singapore whereby you can order just about any kind of food.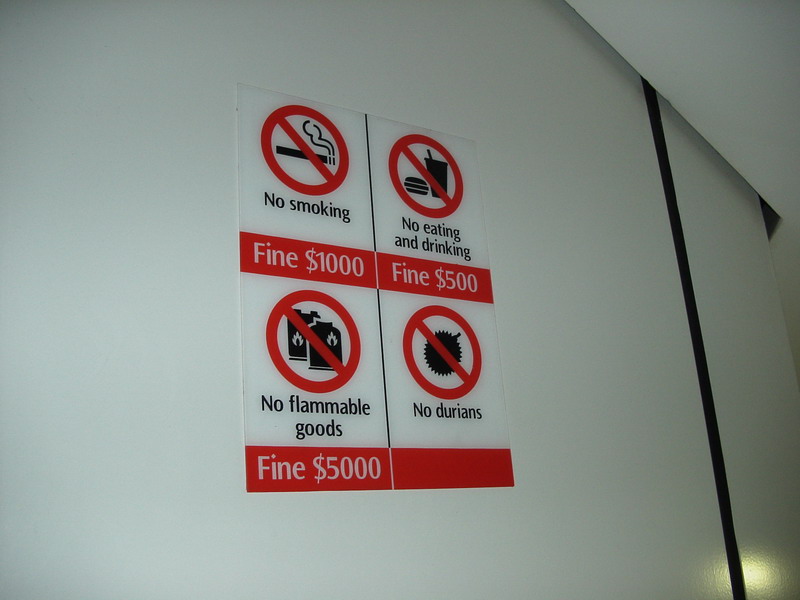 Why Singapore is so clean!
Apart from North Korea, this is the only place where I could not find any graffiti. Littering is strictly forbidden as well as eating and drinking on public facilities. If only other cities adopted this approach!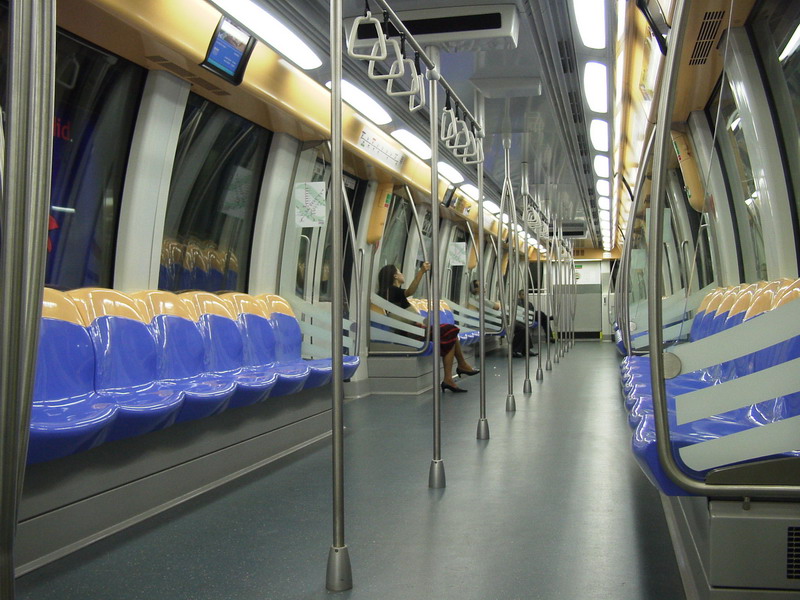 The ultraclean MRT
The Metro is sparkling clean. One can almost eat off the floor, if that was permitted!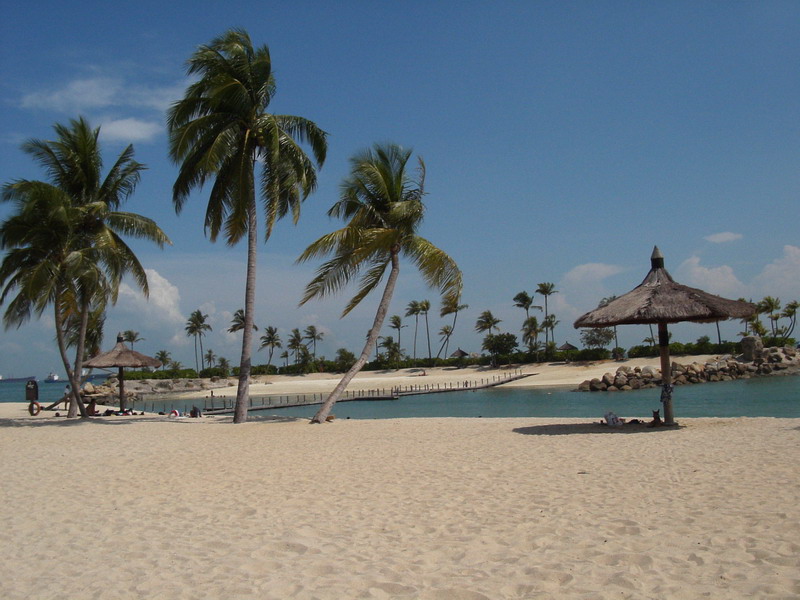 Sentosa Island
The little island of Sentosa just to the south of the mainland has a variety of attractions. It has a nature park, sealife park, butterfly safari, a complete beach with imported sand and a lot more.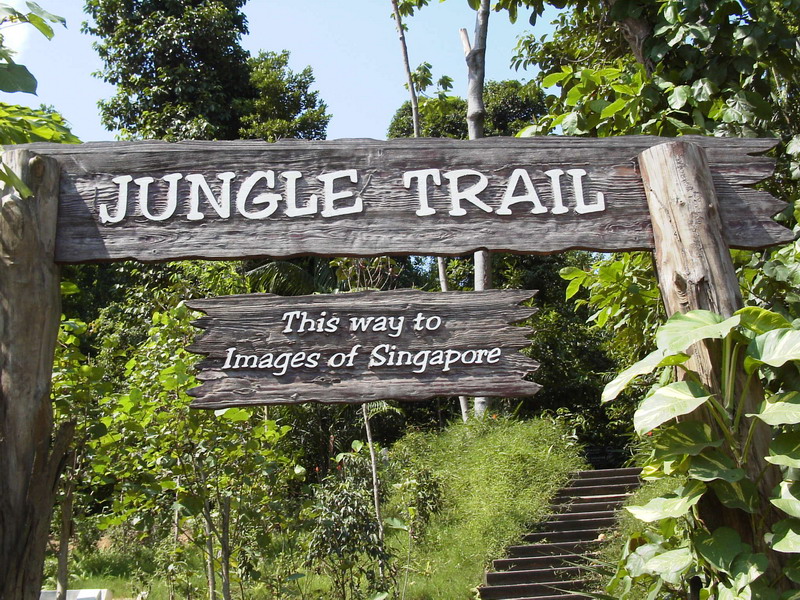 Sentosa Island
One of many nature trails on Sentosa Island.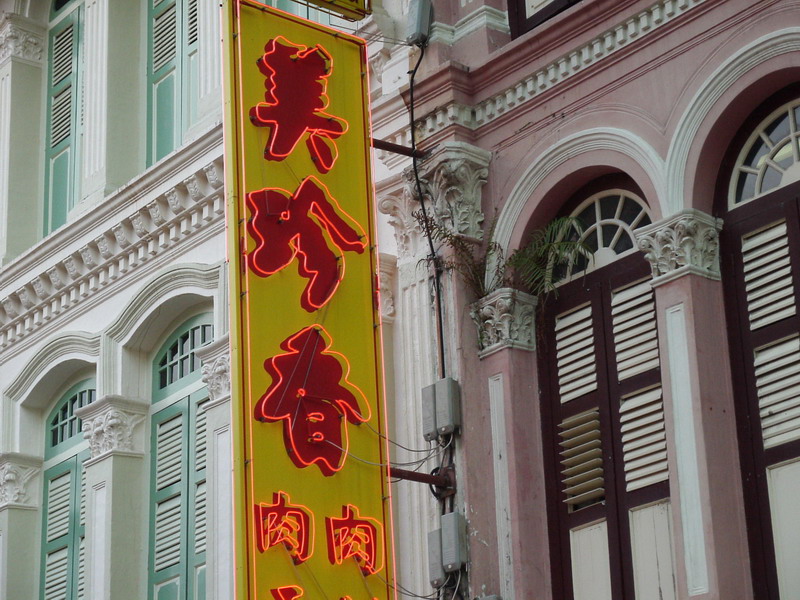 Chinatown
Beautiful old colonial buildings in Singapore's Chinatown.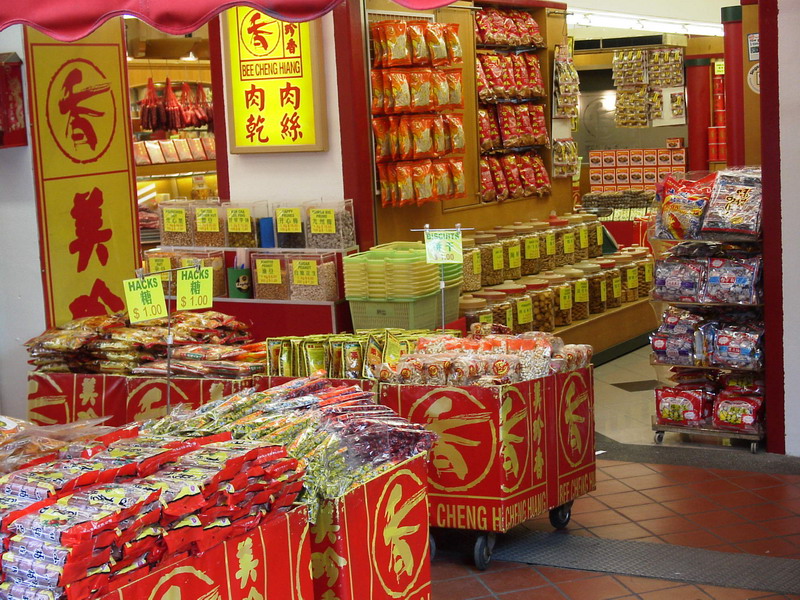 Chinatown
Bright red colouring dominates one of many shops in Singapore's Chinatown.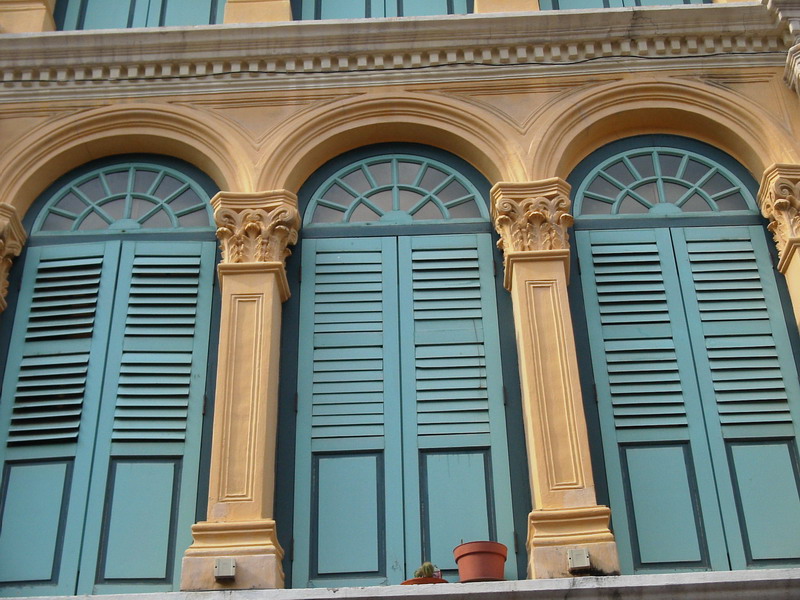 Chinatown
Close-up of one of the old colonial buildings in Chinatown.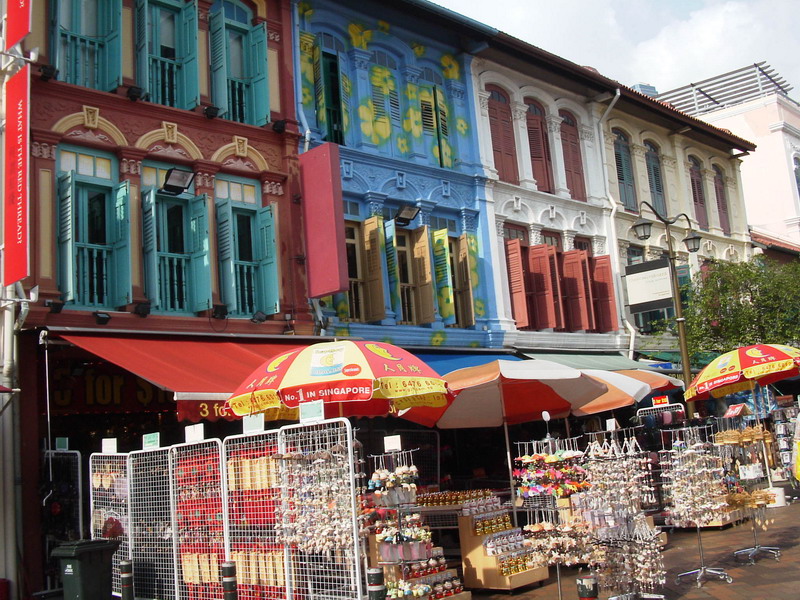 Chinatown
Row of shops along Pagoda Street in Singapore's Chinatown.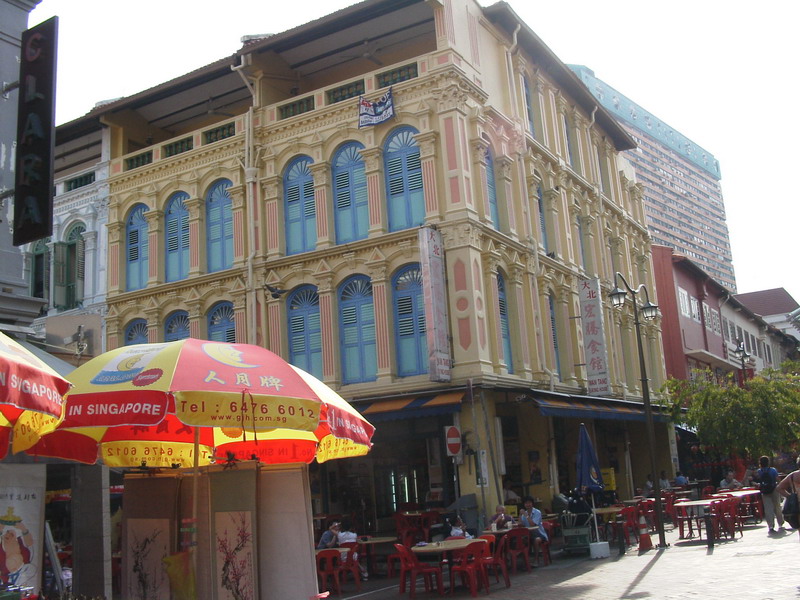 Chinatown
Along Pagoda Street, Chinatown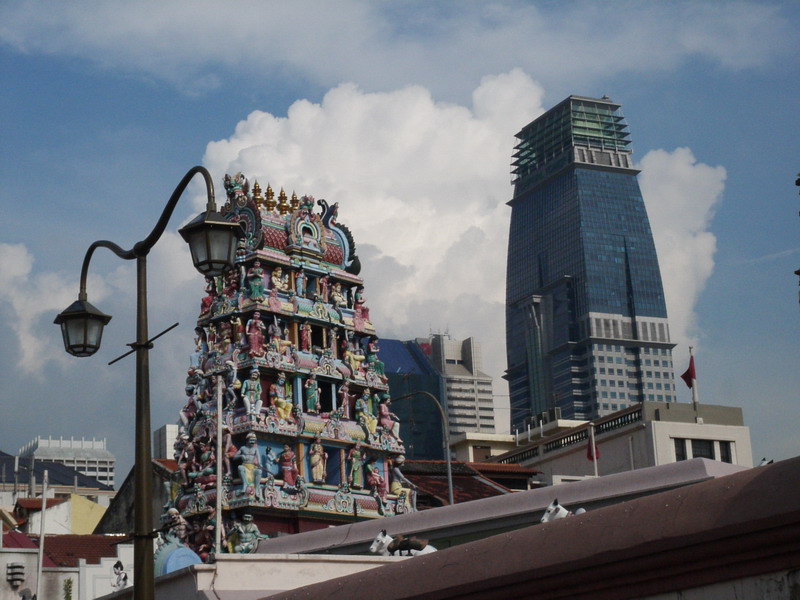 Chinatown
The Sri Mariamman Hindu temple on Pagoda Street in Chinatown.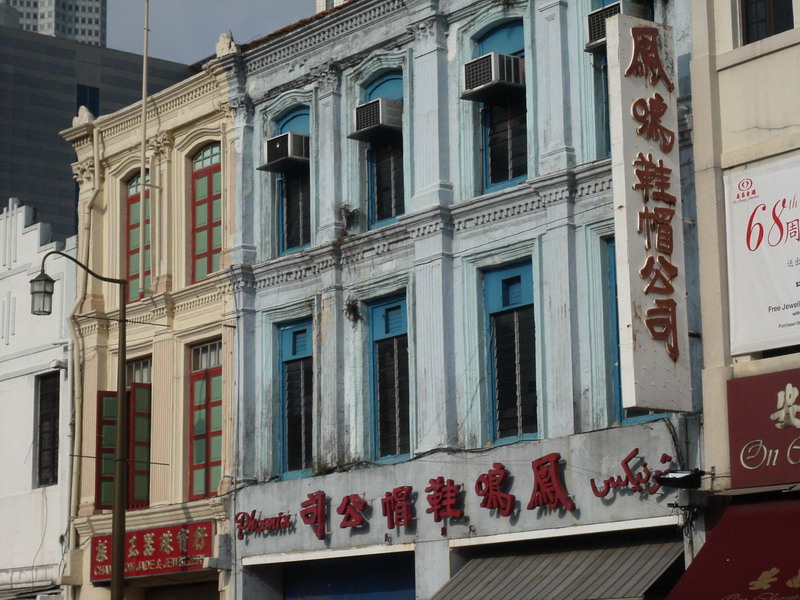 Chinatown
Row of shops along South Bridge Road.
Downtown skyline
Singapore's modern downtown area near Raffles Place can be seen from Chinatown.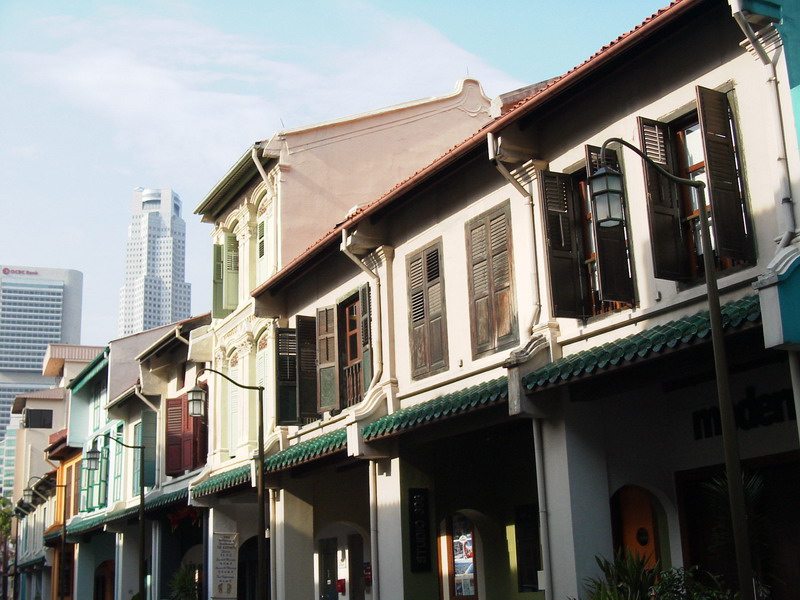 Downtown
Small shops and business in old traditional buildings near the town centre.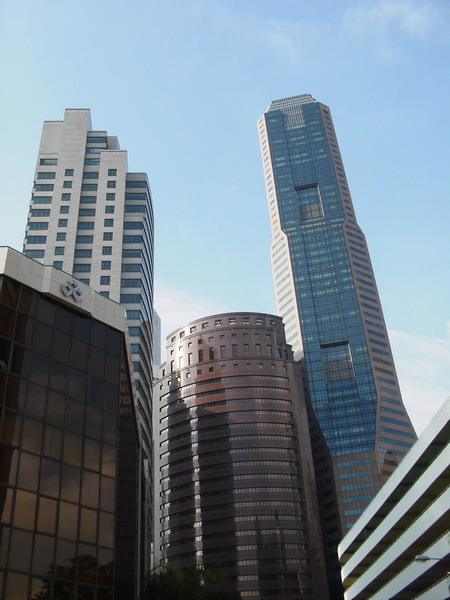 Downtown
Tall skyscrapers dominate the Singaporean skyline.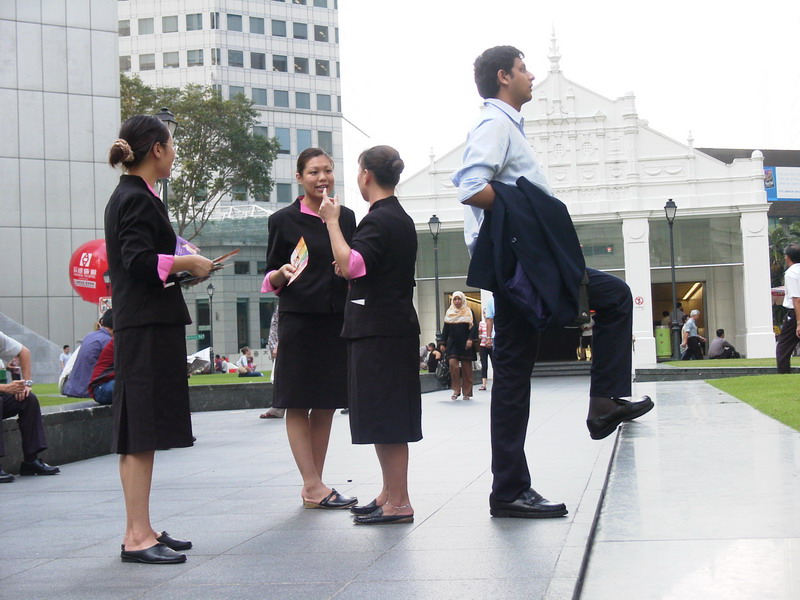 Raffles Place
Shot taken whilst sitting near Raffles Place.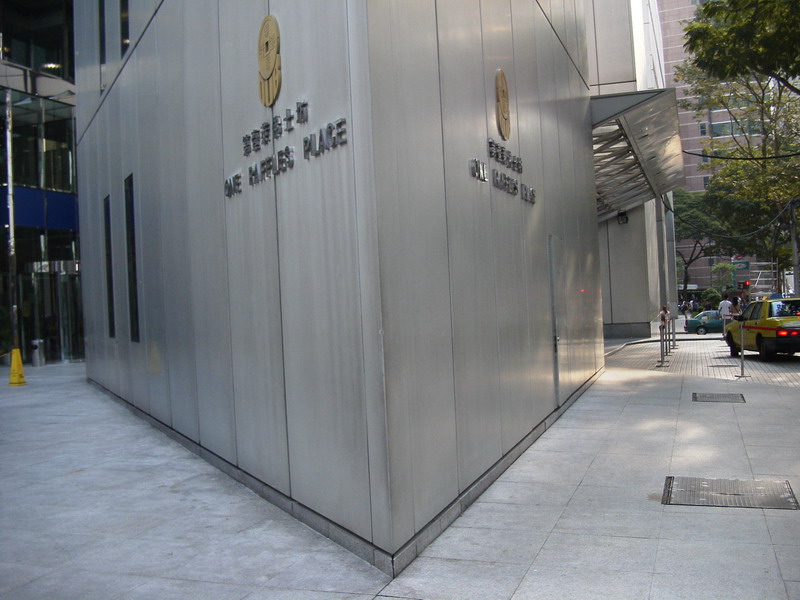 Raffles Place
The building which looks two-dimensional whichever way you look at it.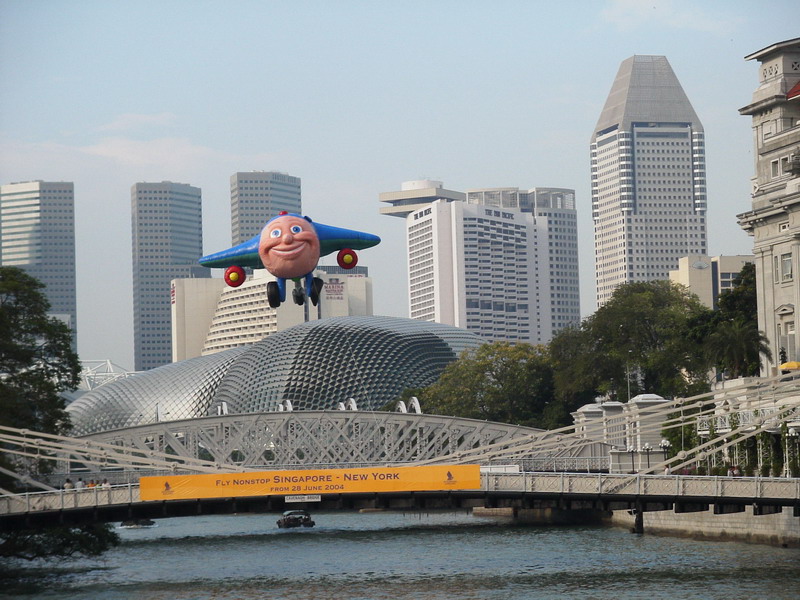 The Esplanade
Balloon aeroplane advertising that non-stop flights between New York and Singapore will be available soon with the backdrop of the town centre and the curious durian fruit inspired Esplanade.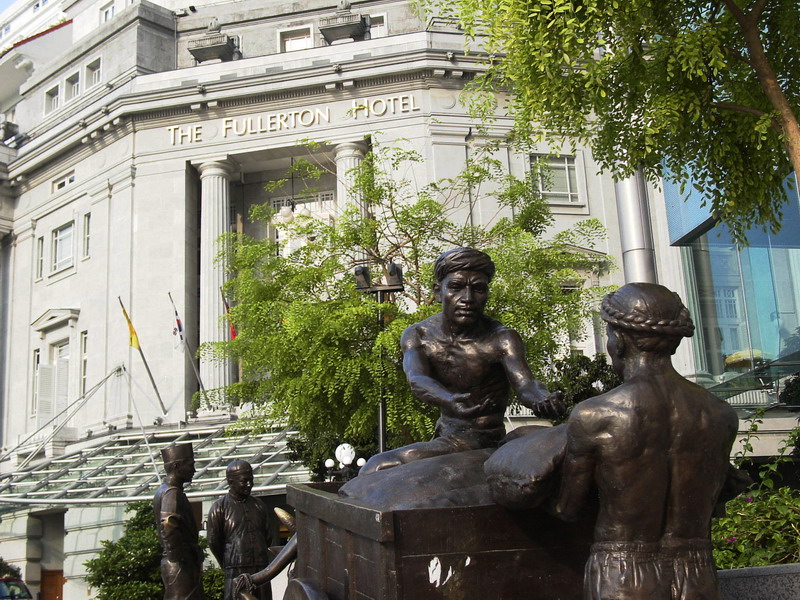 Fullerton Hotel, Singapore River
Attractive waterfront sculptures on the Singapore River by the Fullerton Hotel.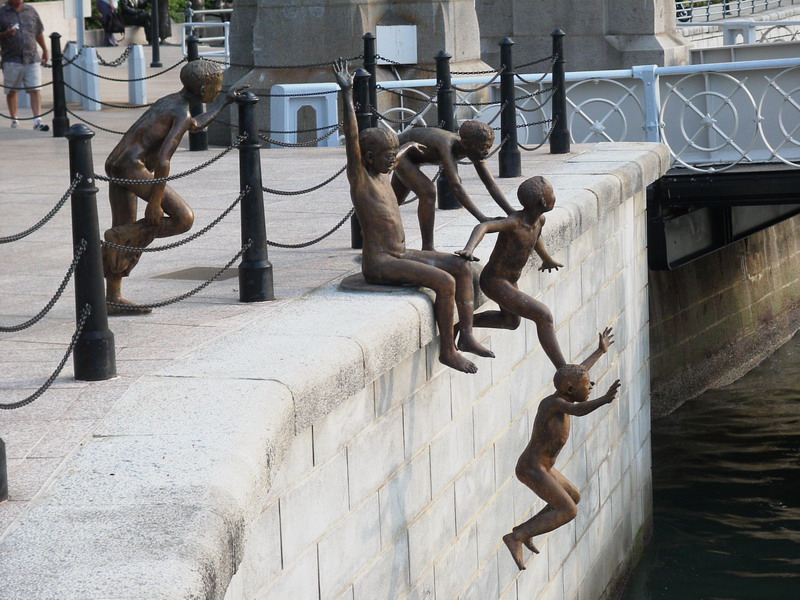 Sculptures by Singapore River
An original sculpture hanging off the banks of the Singapore River.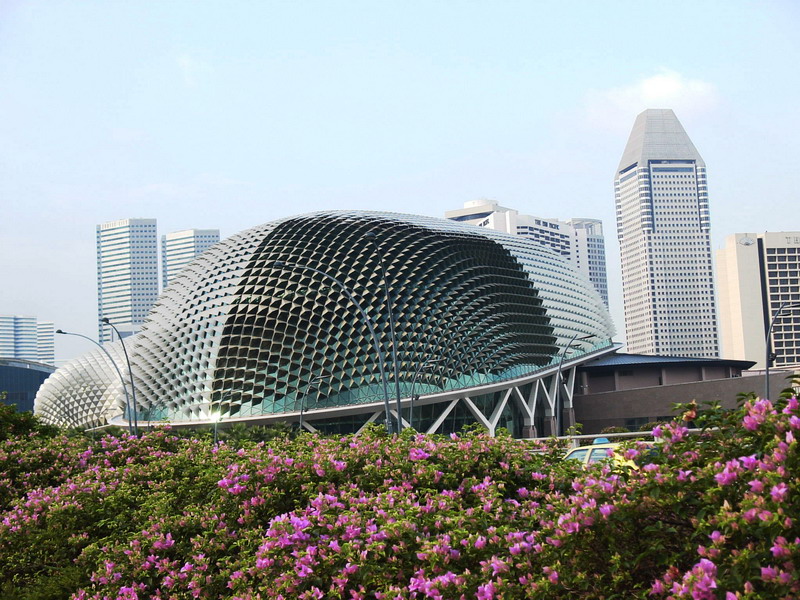 The Esplanade
Originally on the drawing board since the 70s and finally commissioned in 1993, this $600 million project was designed with the durian fruit and the ruffling of a bird's feathers in mind. Its exterior is constructed of 7,139 variously angled aluminium shades that maximise natural light. The Esplanade houses a theatre and a shopping mall.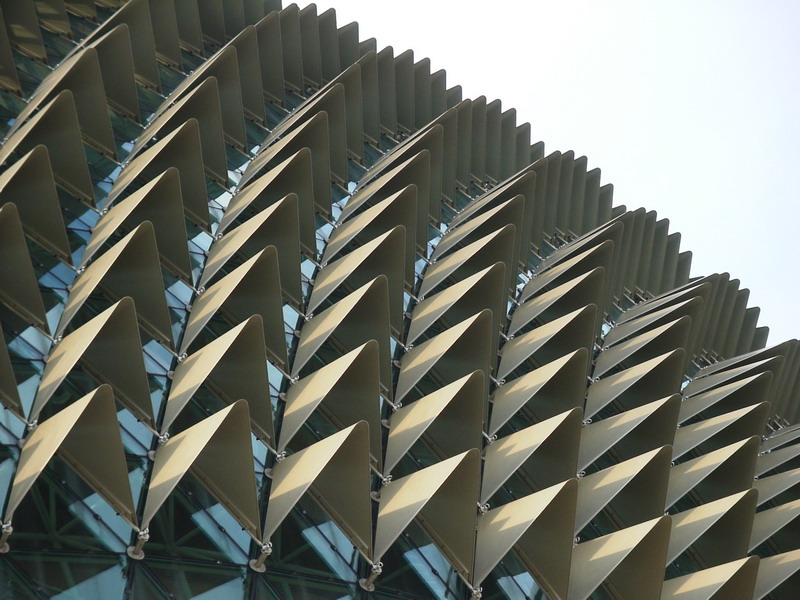 The Esplanade
Close-up of exterior.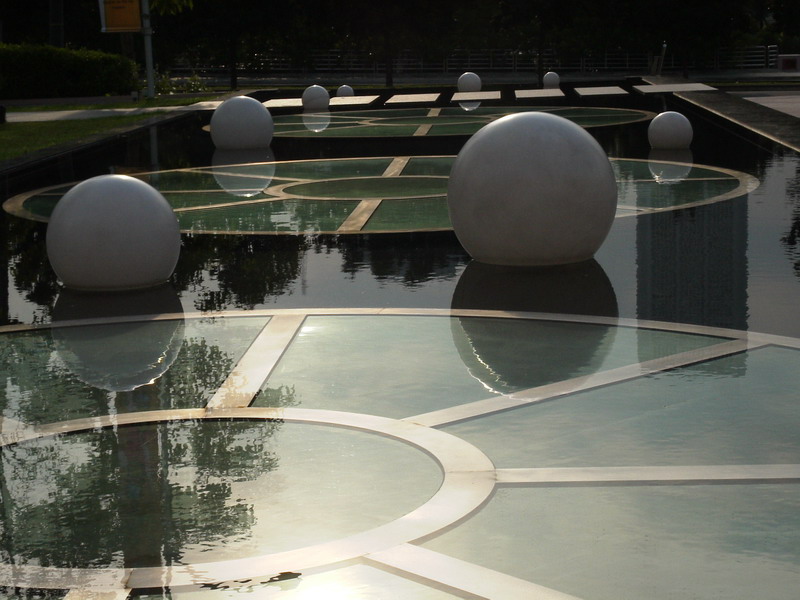 The Esplanade
Attractive geometrical fountain at the Esplanade.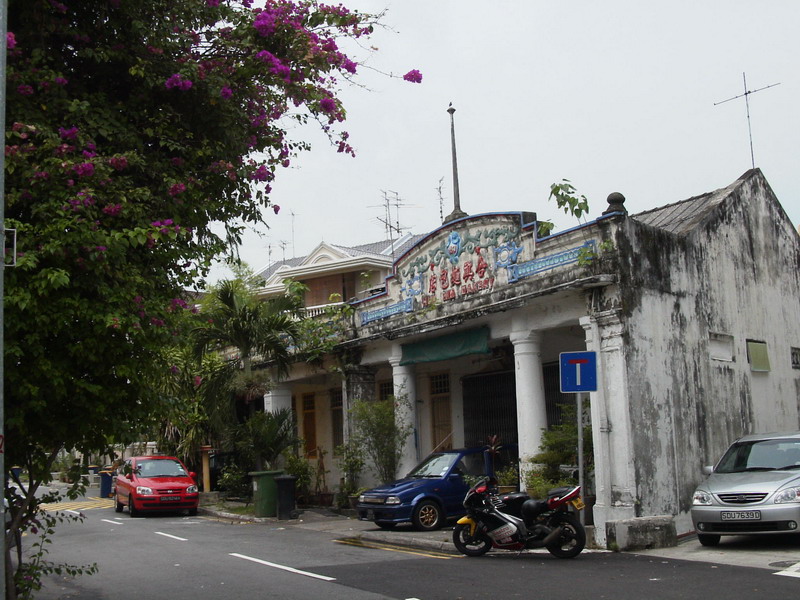 Joo Chiat Road, Katong
Katong is out a few miles east from downtown and can be reached from the Paya Lebar station on the MRT. This is along a typical street (Joo Chiat Rd) in Katong.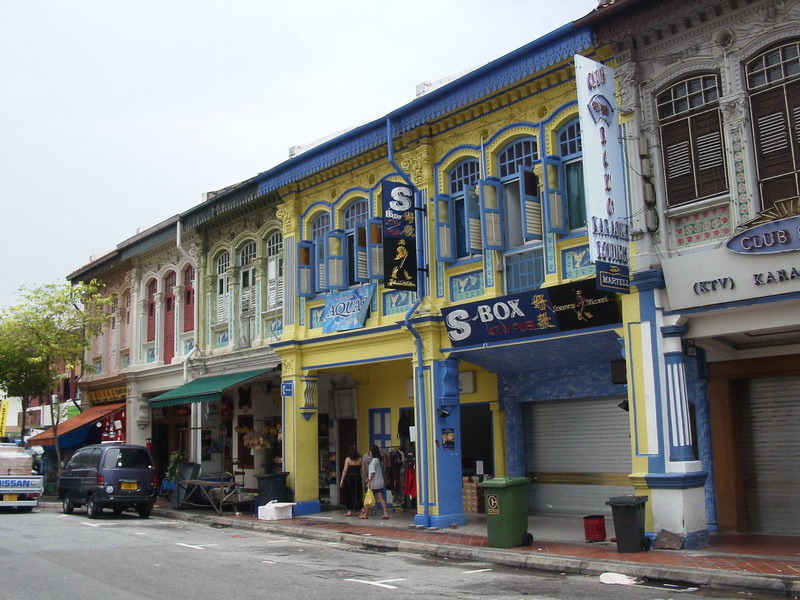 Joo Chiat Road, Katong
Another parade of shops along Joo Chiat Road.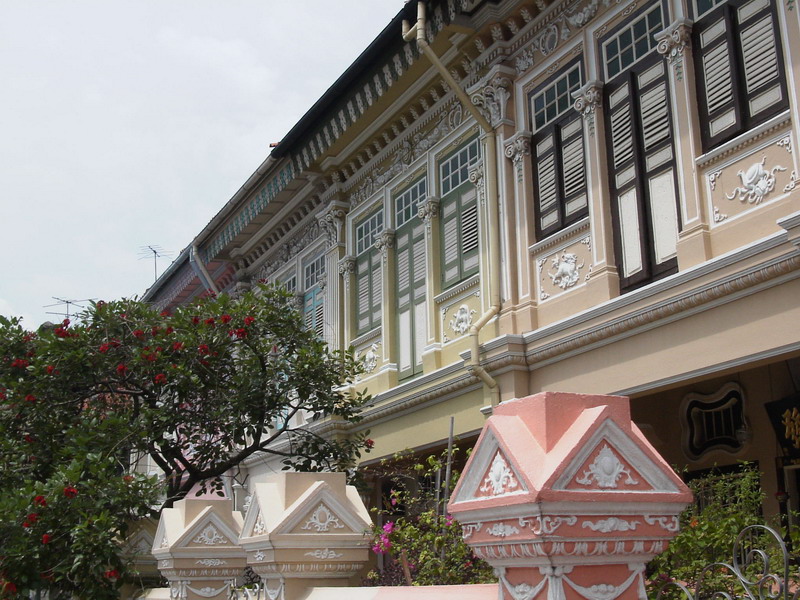 Colonial residences in Katong
Beautiful colonial townhouses in Katong.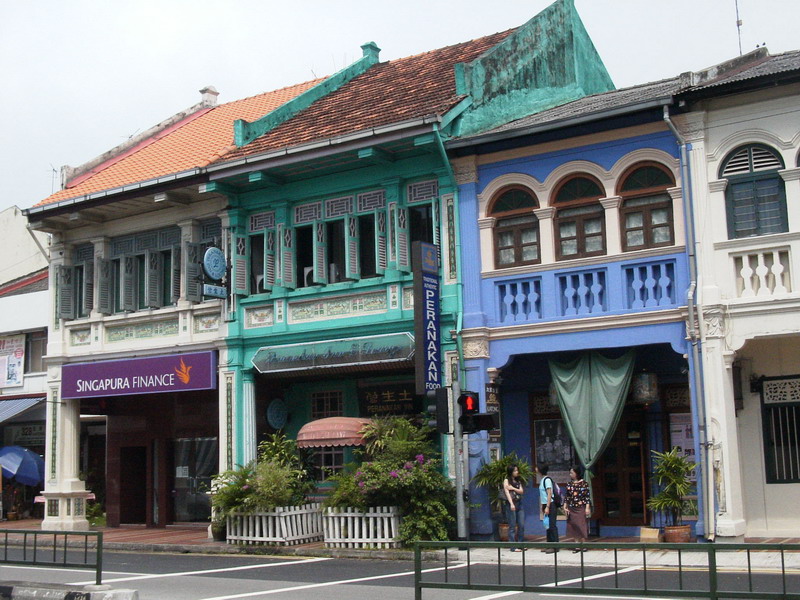 Perenakan restaurant in Katong
Perenakan, meaning 'half-caste' in Malay, cuisine is pungent and spicy incorporating an interesting fusion of Chinese and Malay cuisine. Originally, Perenakans came from Chinese men who immigrated to Singapore who then married to Malay women.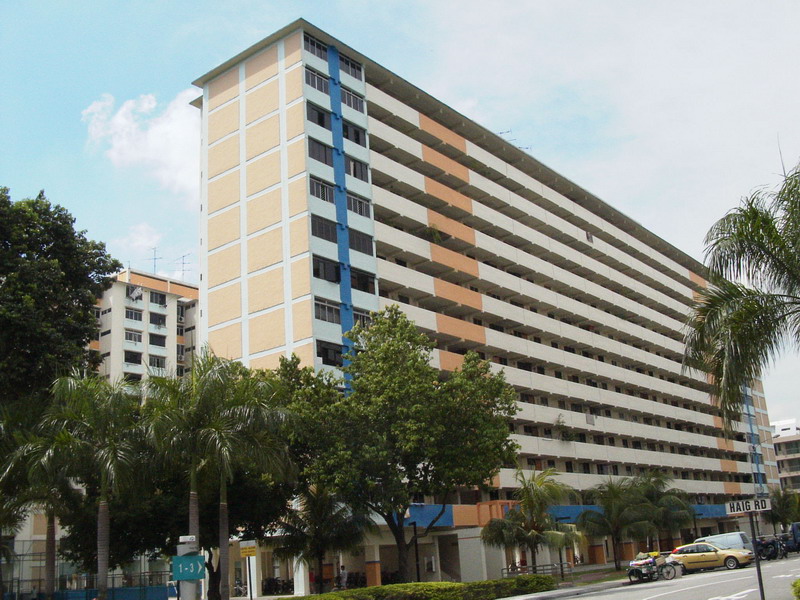 Tenement housing blocks
In Singapore, even mass housing is attractive. This is along Haig Street in Katong.
Haw Par Villa
Exceptionally tacky and wacky sculpture park.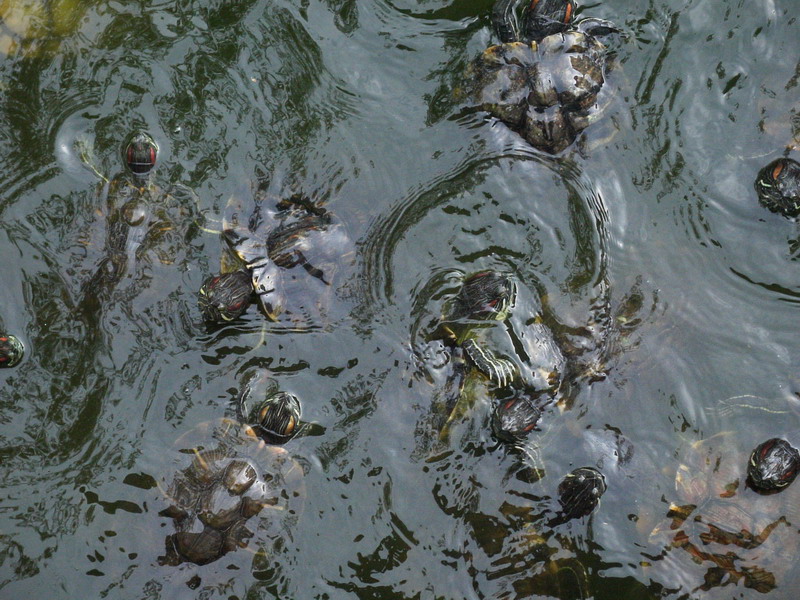 Haw Par Villa
Terrapins anticipating being fed in a pool at Haw Par Villa.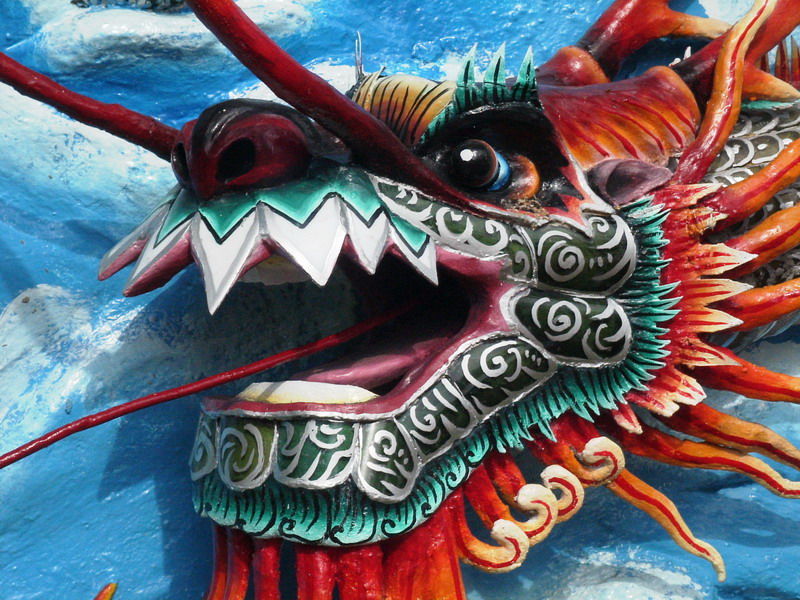 Haw Par Villa
Dragon's head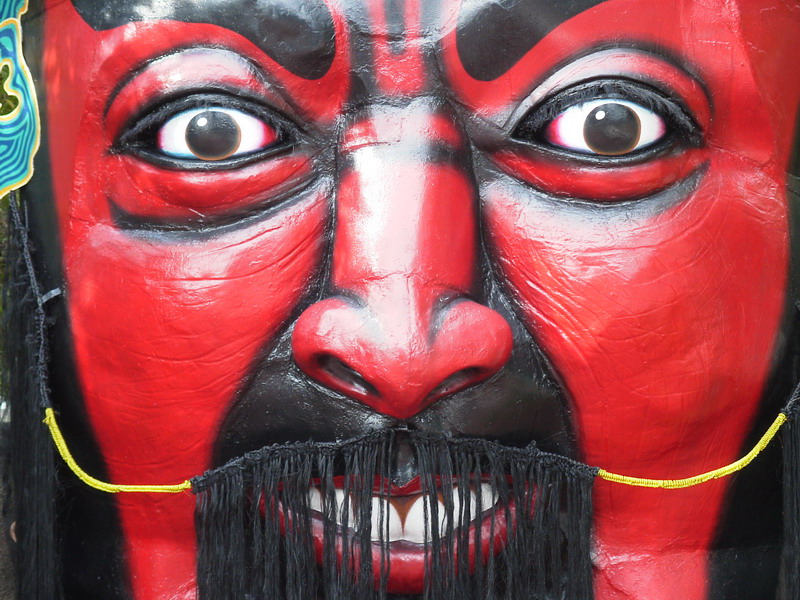 Haw Par Villa
Colourful face sculptures at Haw Par Villa. This measures about 6 x 6 feet.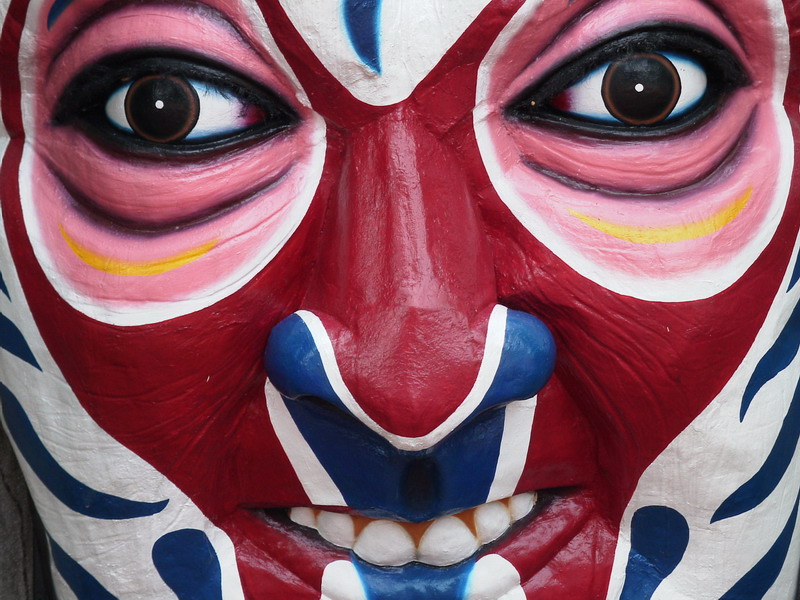 Haw Par Villa
Another giant head!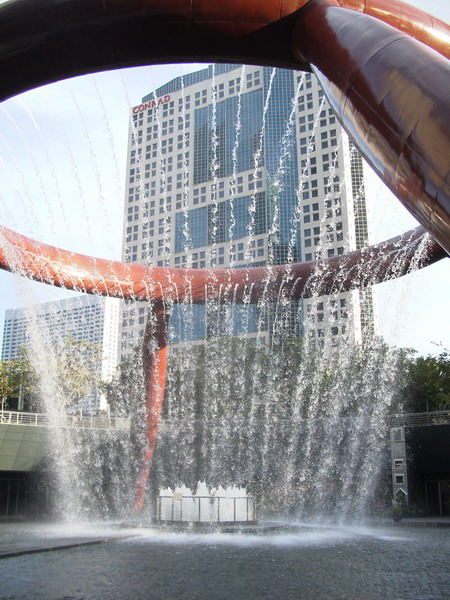 Fountain of Wealth
Allegedly the largest fountain in the world, but I was unconvinced!