Contents     CBD 1     CBD 2     CBD At Night     North Adelaide     Parklands & Stadia     Coastal Suburbs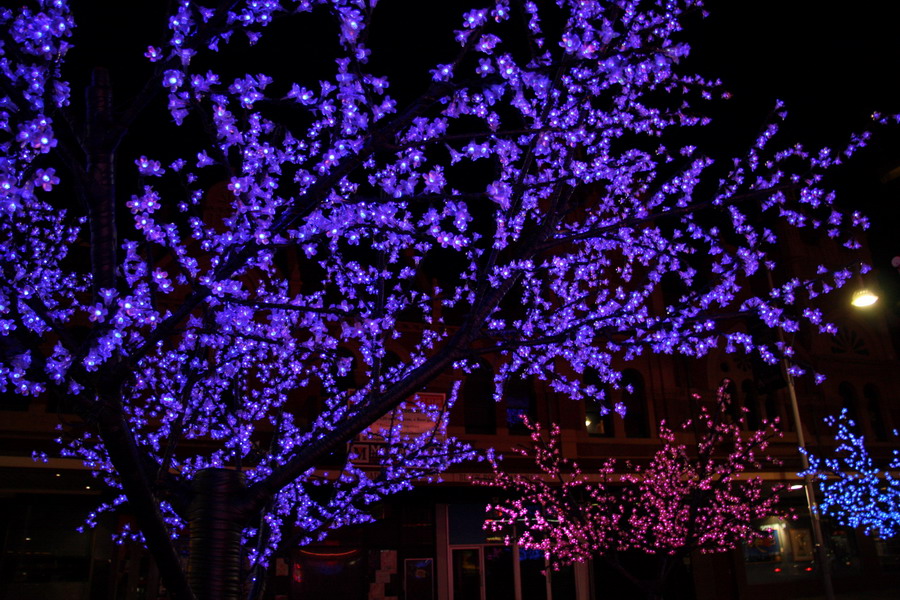 Illuminated Trees
Just outside one of the bars on Hindley Street are these garishly-lit trees.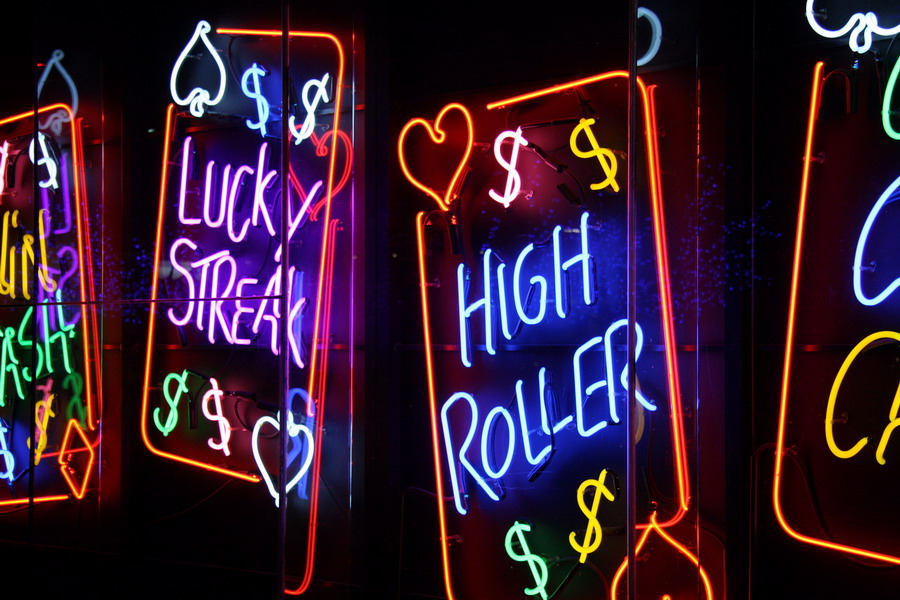 Strip Bars and Gambling
Night time on Hindley Street reveals a world of all-night drinking, gambling and debauchery.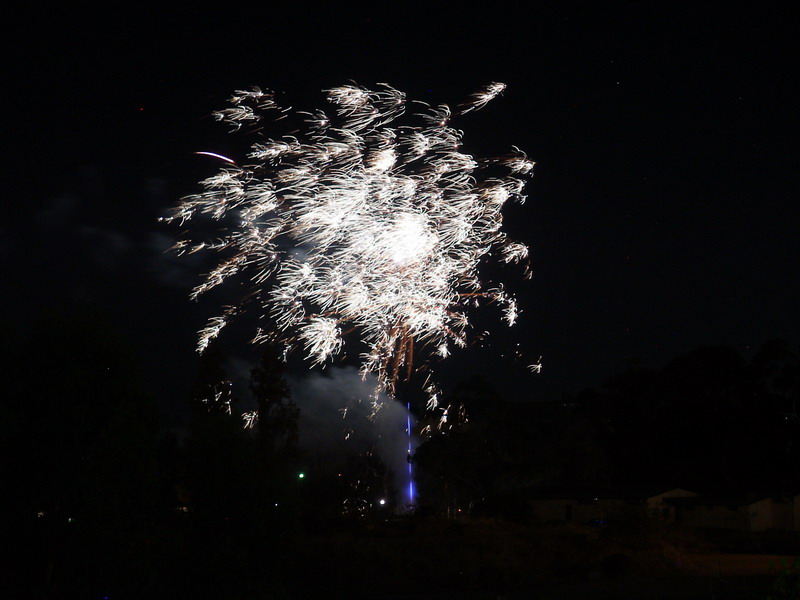 Fireworks
Whilst walking along the North Terrace at night, a few fireworks were taking place around the surrounding Adelaide Park Lands.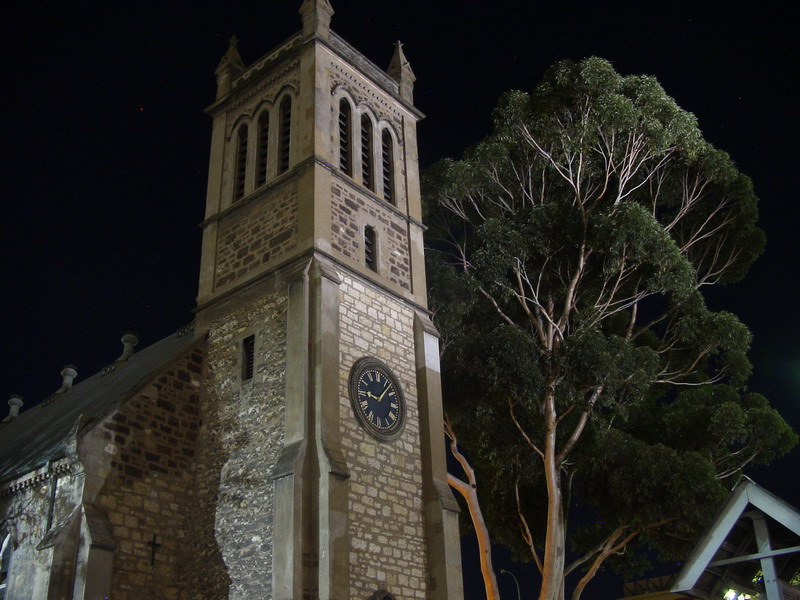 Holy Trinity Church at Night
The Holy Trinity Anglican church on North Terrace was taken with a tripod at night. Somehow or another, the picture looks almost two-dimensional and has a rather creepy feel to it with the tree in the background.
Beehive Corner
Sitting on the junction of King William Street and Rundle Mall is the neo-gothic Beehive Corner. Spot the beer on top of the corner turret. Haigh's chocolatiers occupies the ground floor space.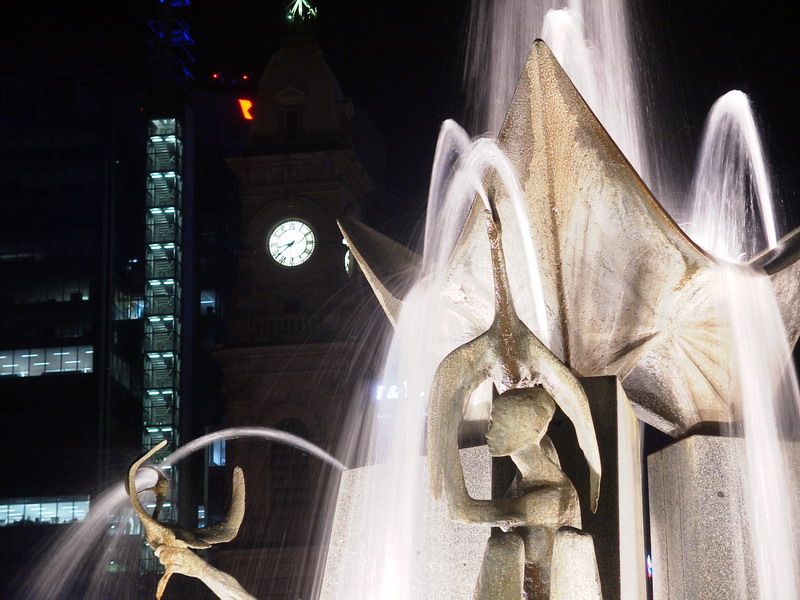 Three Rivers Fountain at night
Using a tripod, I managed to capture the Three Rivers Fountain in Victoria Square in its full glory.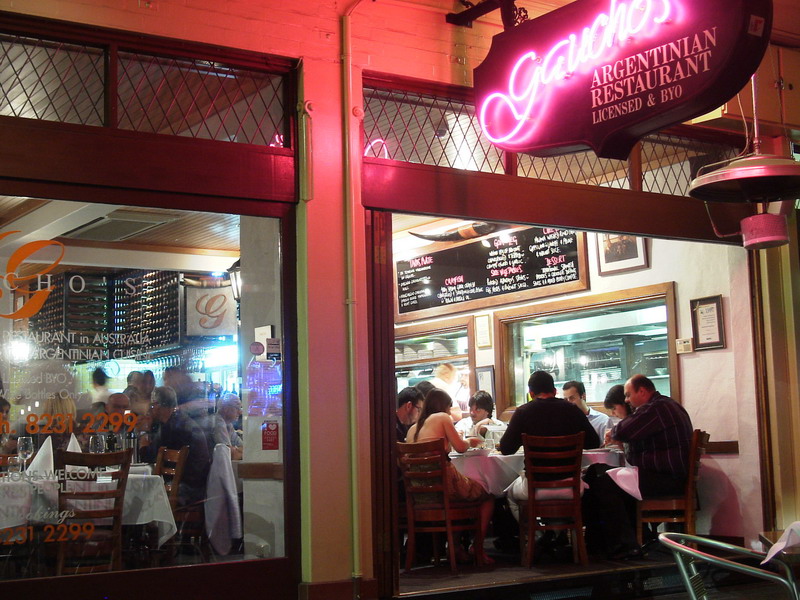 Gaucho's
Gaucho's is a great Argentinian restaurant on Gouger Street serving enormous steaks. Gouger (pronounced Goojer) Street, named after Robert Gouger, is renowned for having a wide variety of restaurants. English-born Robert Gouger was the first South Australian Colonial Secretary and was generally credited for introducing fine dining to Adelaide.
Garage Bar
Garage Bar , located on Light Square, is a cool and hip converted warehouse space adorned with paintings from one of Australia's most collectable artists.
Contents     CBD 1     CBD 2     CBD At Night     North Adelaide     Parklands & Stadia     Coastal Suburbs