Contents     CBD 1     CBD 2     CBD At Night     North Adelaide     Parklands & Stadia     Coastal Suburbs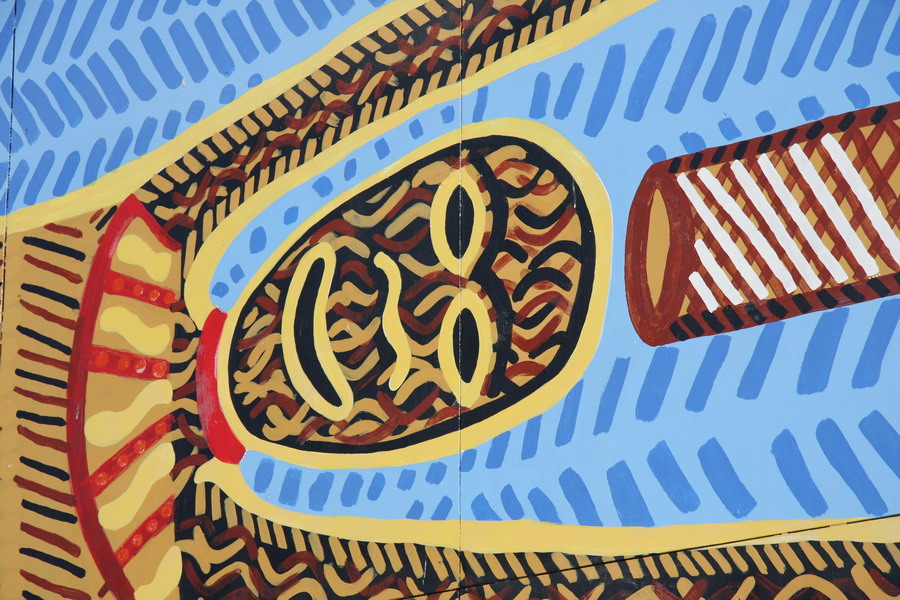 Mural
This is a colourful mural by Trevor Nickolls on the wall of the Adelaide Festival Centre.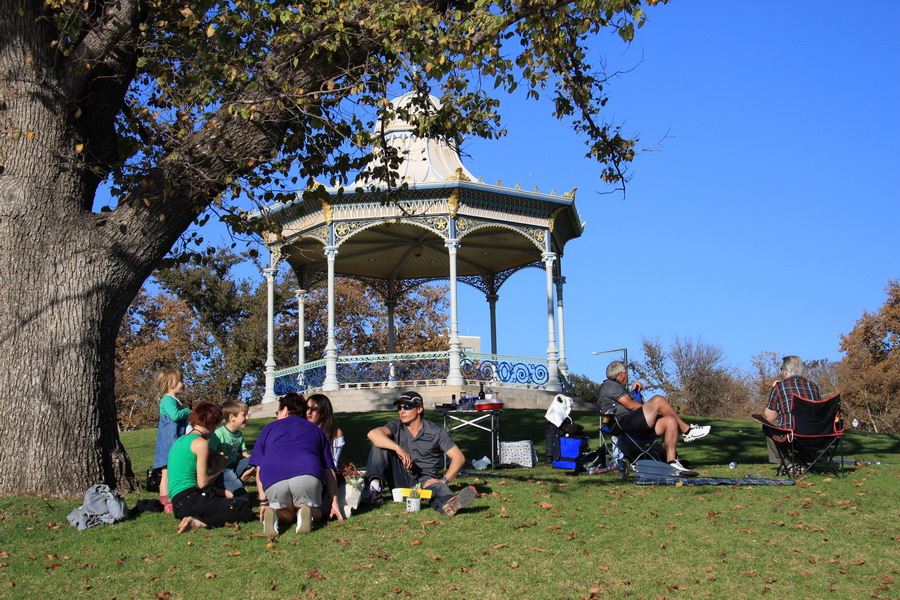 Gazebo
The Parklands next to the Torrens River is an ideal place to sit down and unwind.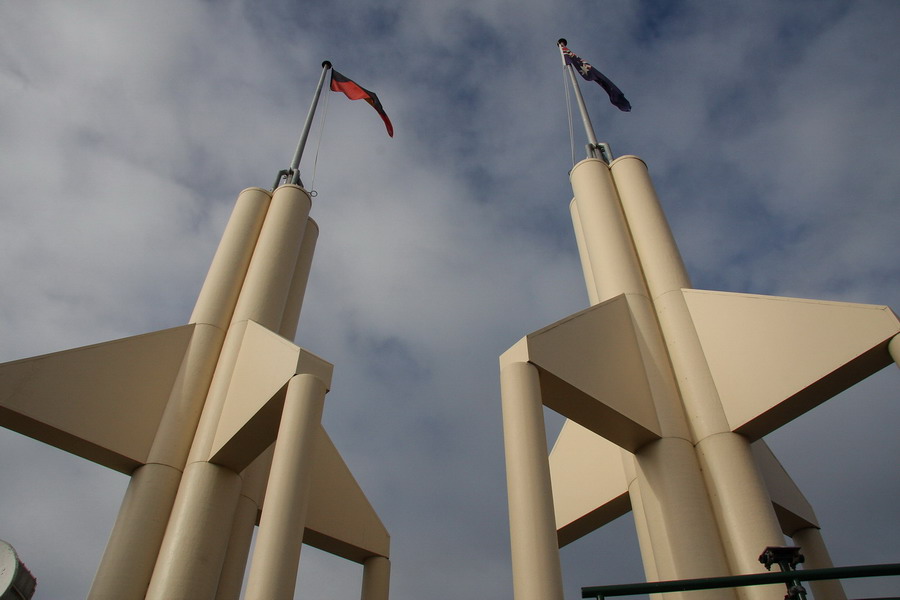 Flagpoles at Oval
Looking up at the two flagpoles at the Adelaide Oval. One conceals a Telstra antenna!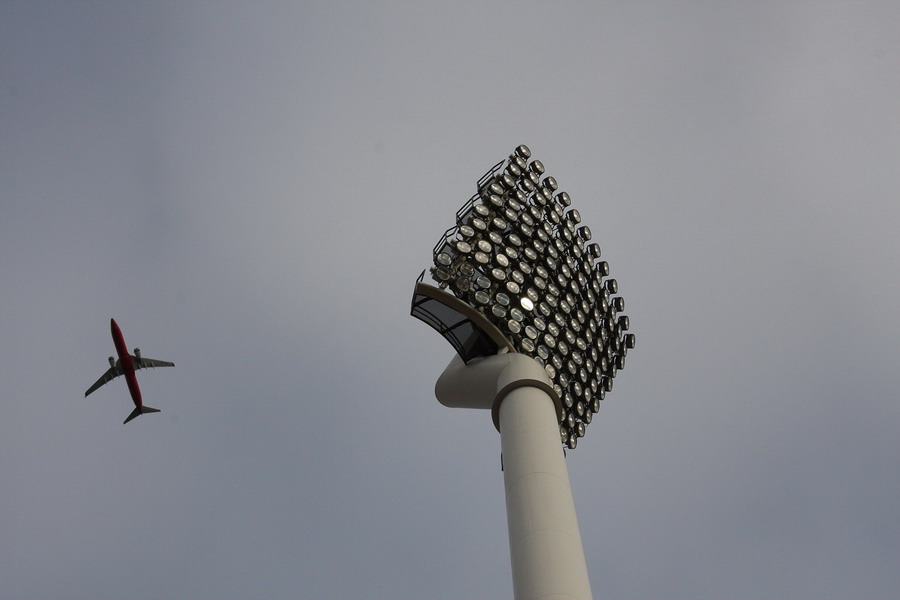 Plane and Lighting Tower
Adelaide Oval's 80m-high lighting towers.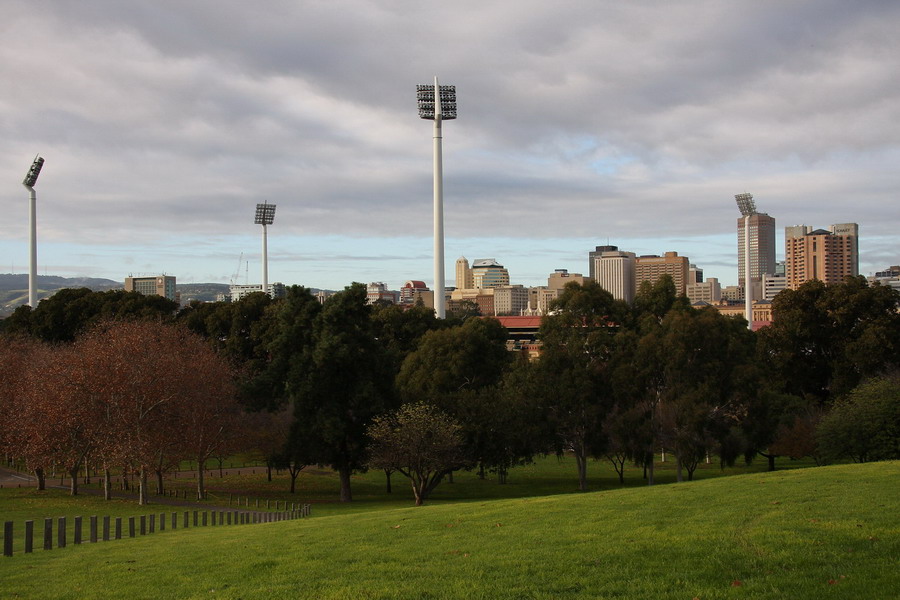 View of Adelaide CBD
View of Adelaide CBD taken from War Memorial Drive and Montefiore Road in North Adelaide.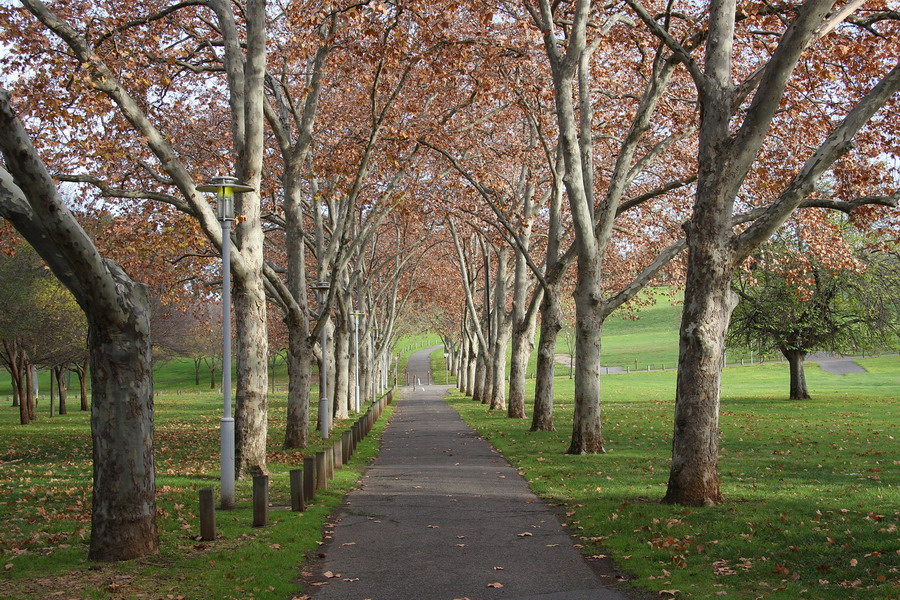 Autumnal Colonnade
Autumnal gallery of trees in the park between Adelaide and North Adelaide.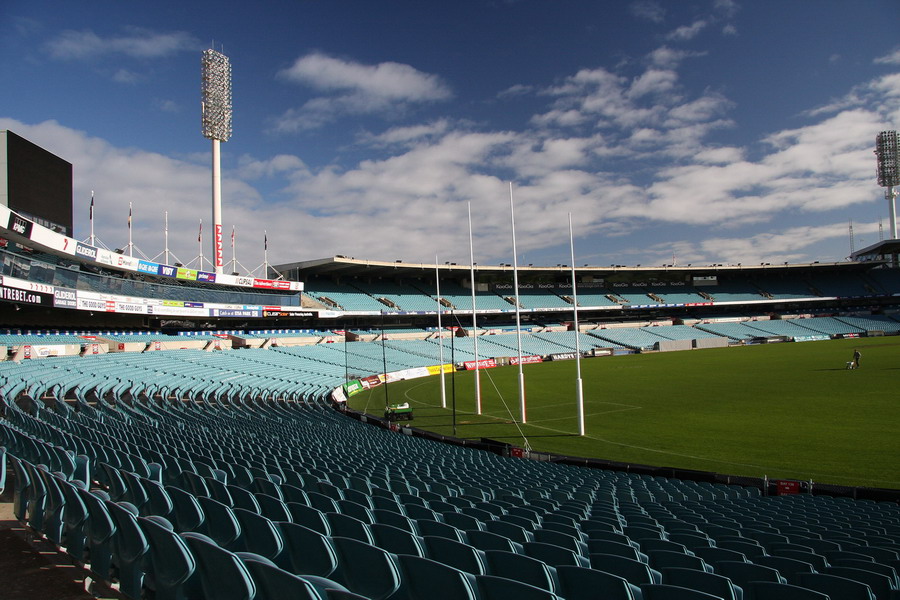 West Lakes Stadium
Empty AAMI stadium in West Lakes.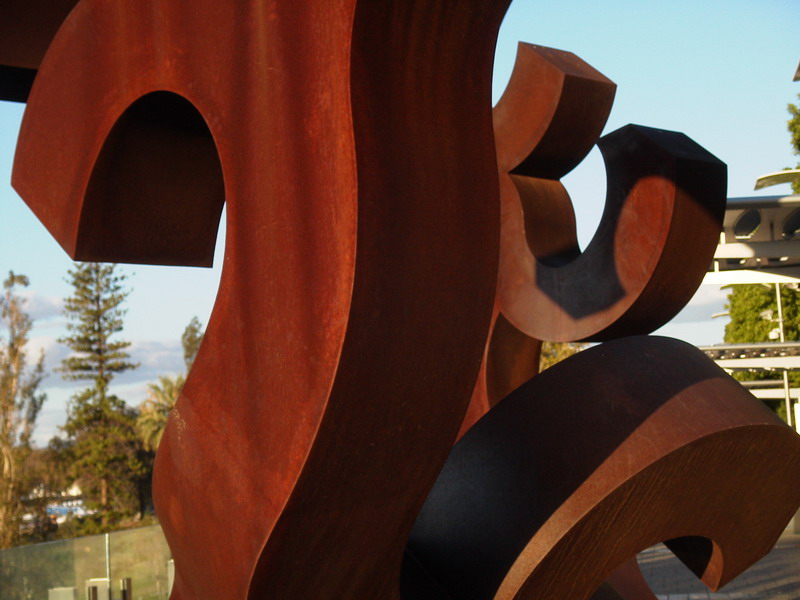 Fractal Mandala
Fractal Mandala by Greg Johns. Actually a loop, this is a shot of the odd sculpture on Riverbank Promenade by the convention centre.
Bicentennial Conservatory
Bicentennial Conservatory located in Adelaide Botanic Garden. This building is the largest single span conservatory in the southern hemisphere.
Solar panels
Innovative sculpture-like solar panels near the Adelaide Festival Hall.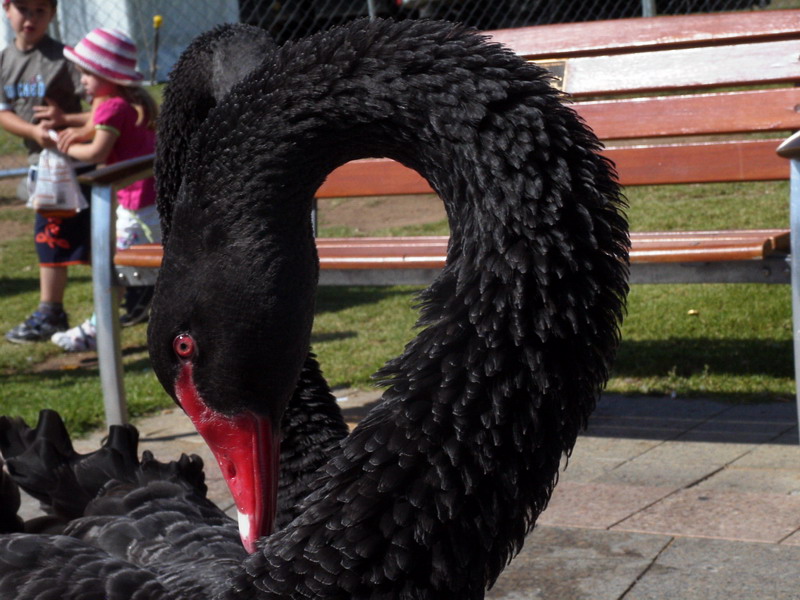 Cygnus atratus
With the exception of zoos, this was my first encounter with Cygnus atratus, the Australian black swan.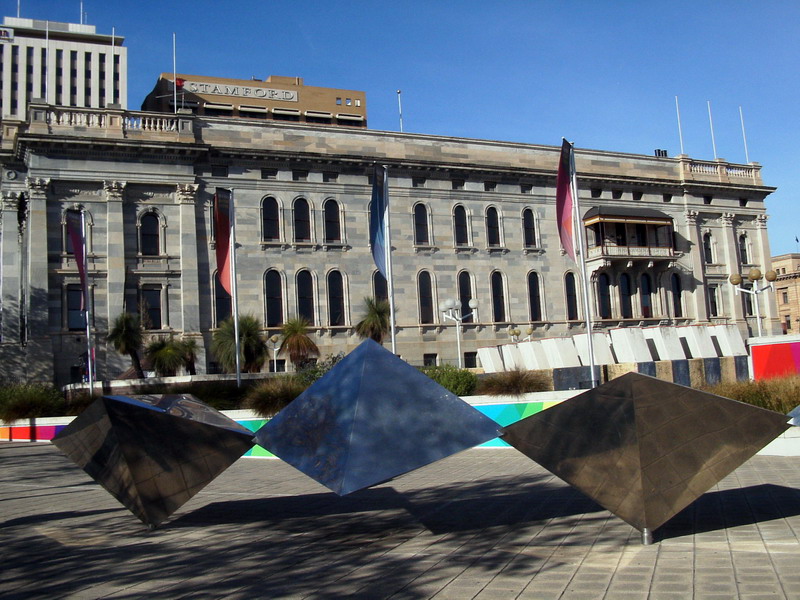 Tetrahedra
Like the Mall's Balls, Bert Flugelman created Tetrahedra, a stainless steel sculpture next to the Adelaide Festival Centre. In the background lies the old Parliament Building.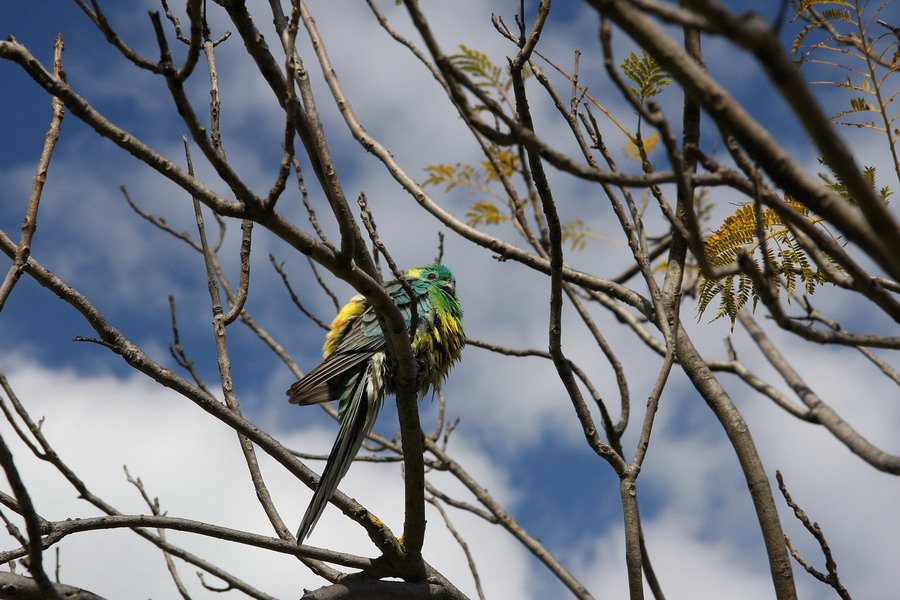 Colourful bird in tree
One of many colourful birds living in the Adelaide Parklands.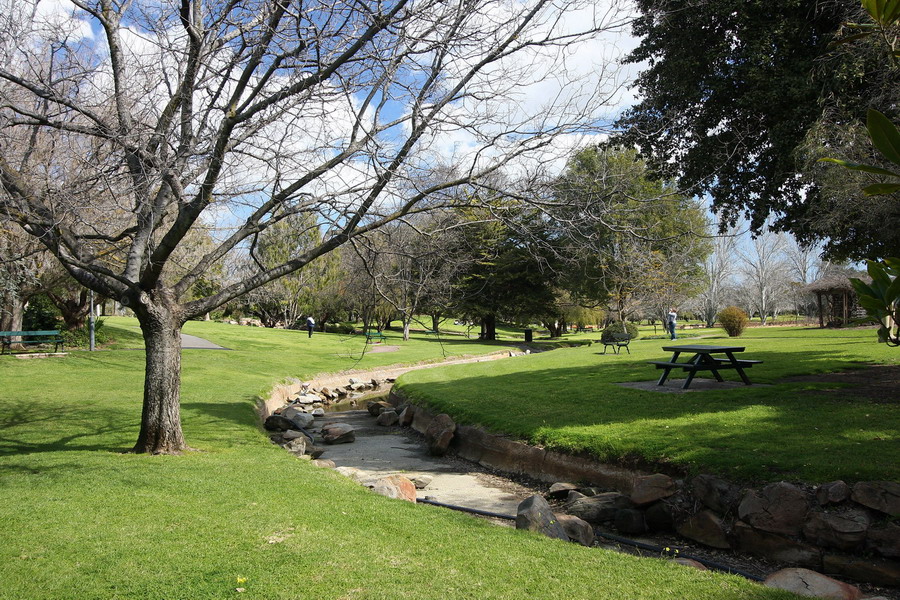 Park by the Pavillion
Beautifully-kept gardens near the Adelaide Pavilion situated in the Parklands off South Terrace in the CBD.
Contents     CBD 1     CBD 2     CBD At Night     North Adelaide     Parklands & Stadia     Coastal Suburbs