Contents     Part 1     Part 2     Part 3     Part 4     Part 5     Part 6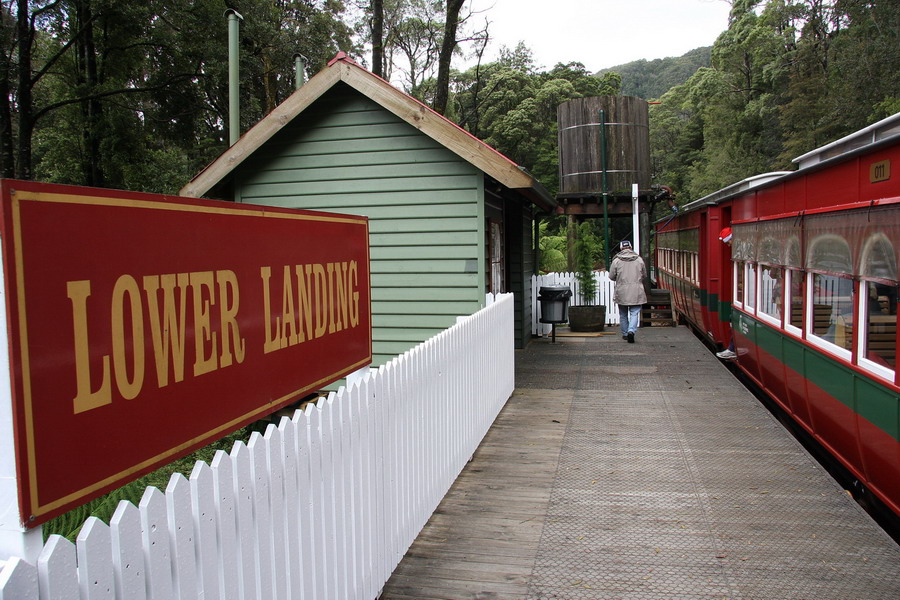 West Coast Wilderness Railway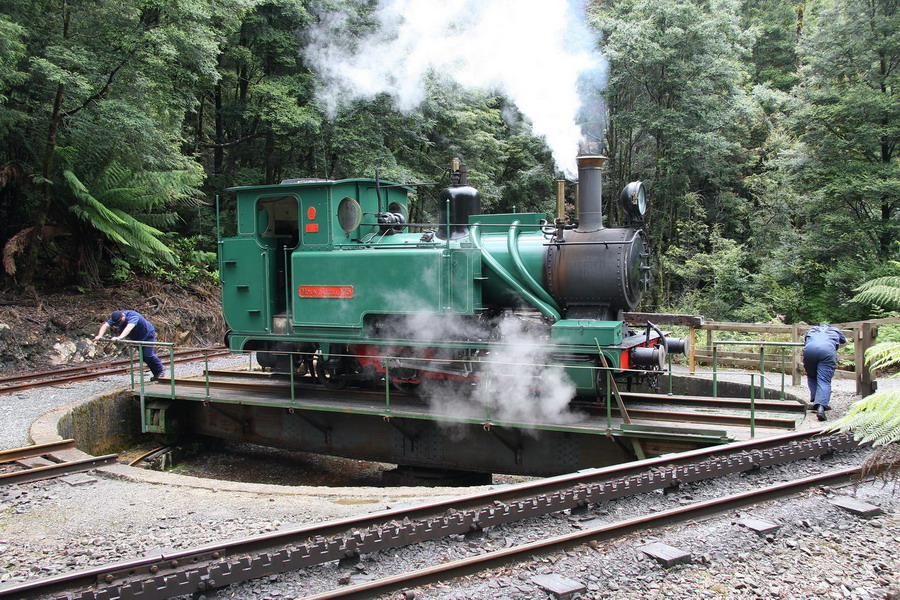 West Coast Wilderness Railway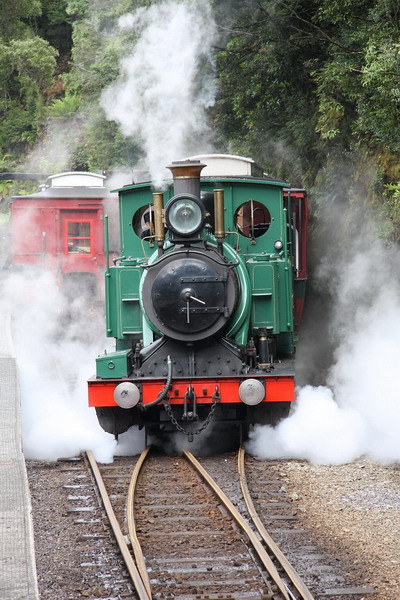 West Coast Wilderness Railway
 King River
Taken onboard the West Coast Wilderness Railway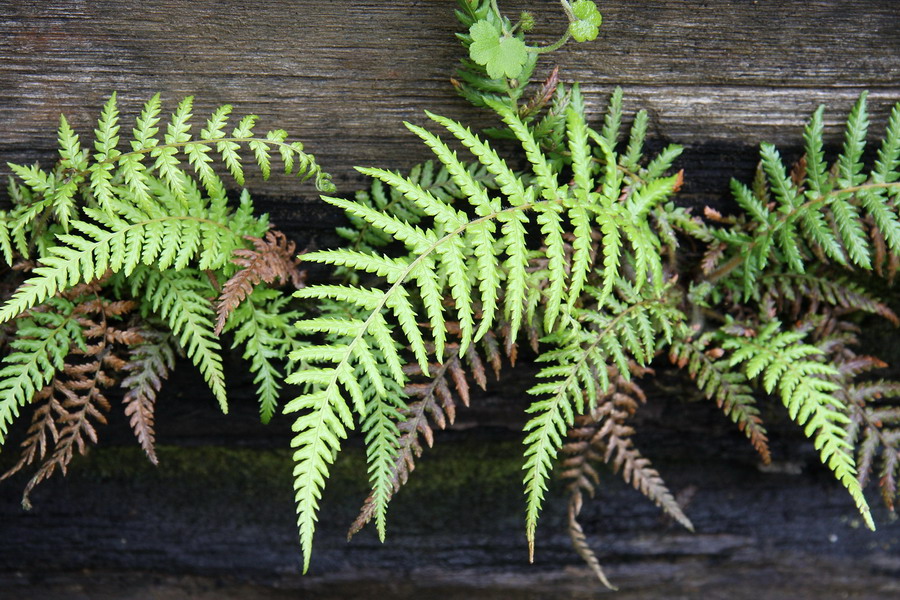 Ferns
West Coast Wilderness Railway
 Hell's Gate, Macquarie Harbour
With three times the volume of Sydney Harbour with a tiny opening out to sea, the currents are exceptionally strong here.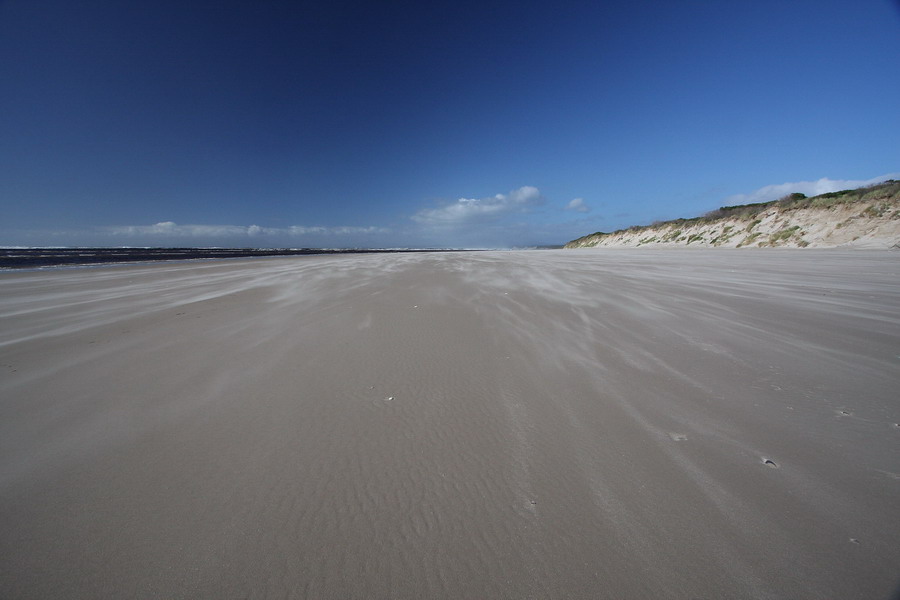 Isolated windswept beach at Hell's Gate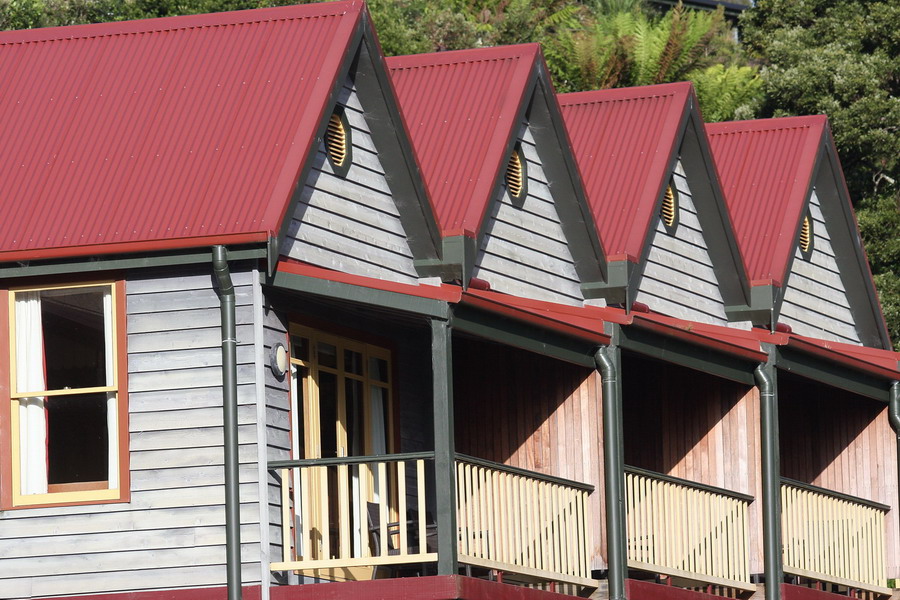 Strahan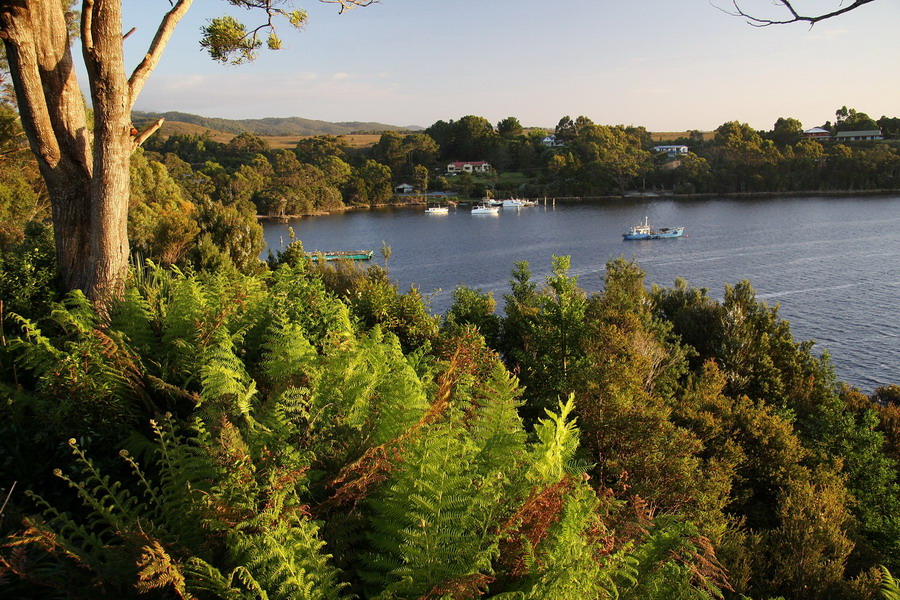 View from hotel at Strahan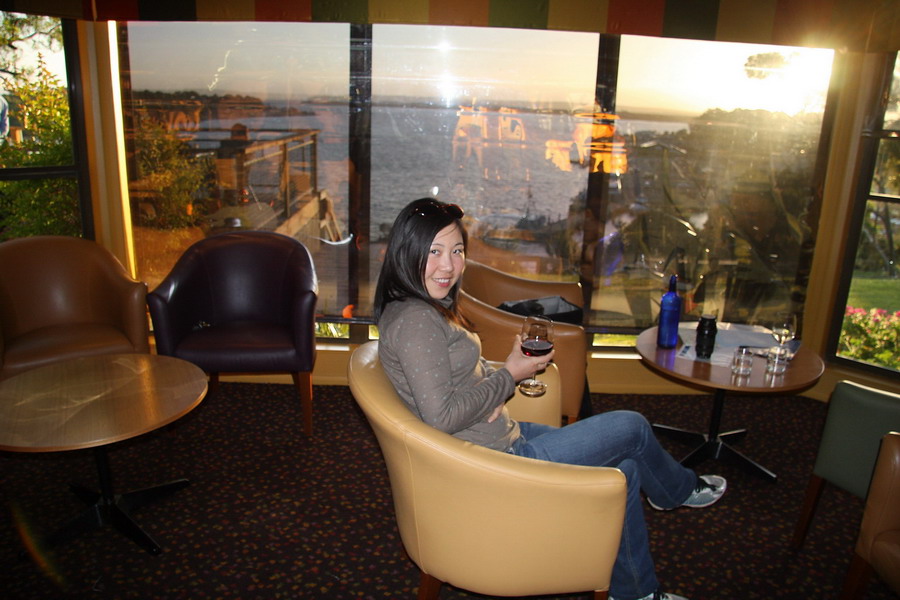 At the bar in Strahan Village Hotel overlooking Macquarie Harbour
 Evening sets in over Macquarie Harbour
 Evening in Strahan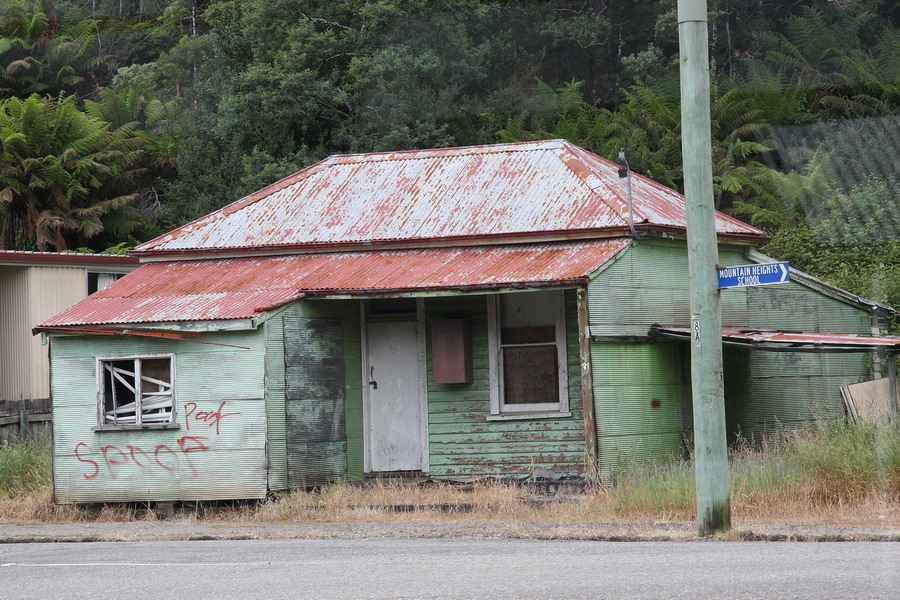 Queenstown
Queenstown is a mining town at the other end of the West Coast Wilderness Railway. Much of Queenstown looks dilapidated or abandoned.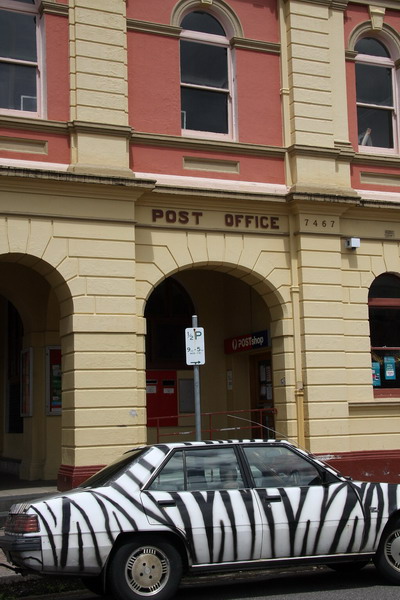 Zebra-painted car outside post office in Queenstown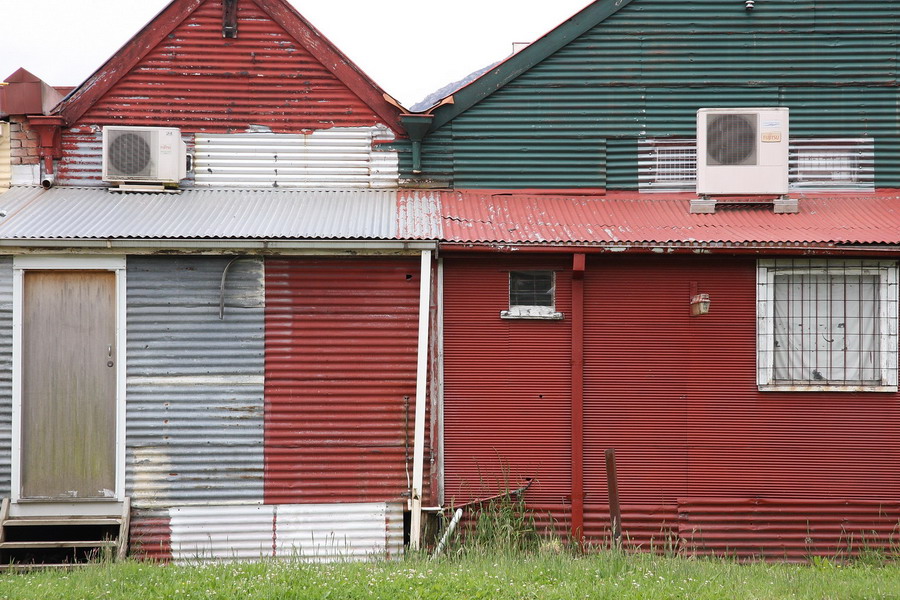 Queenstown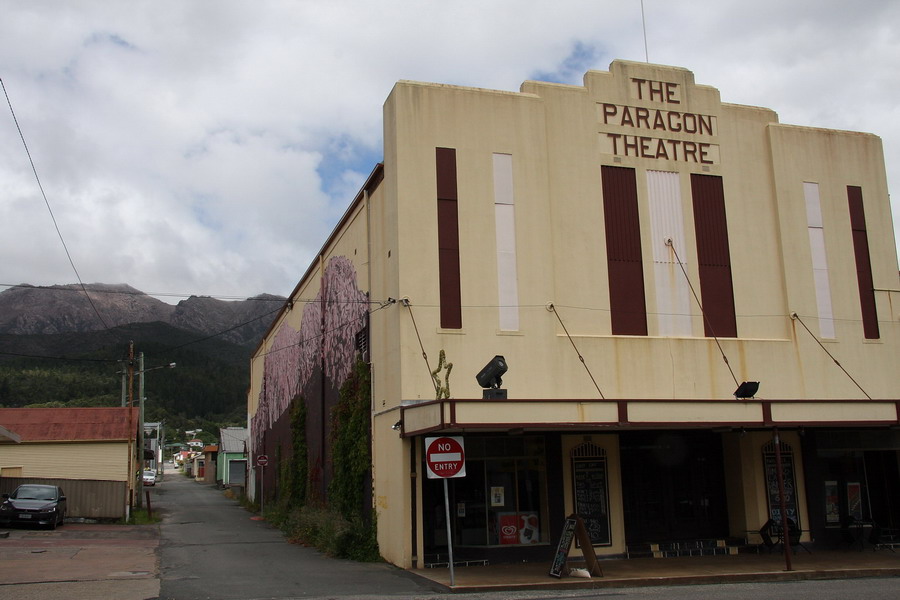 Queenstown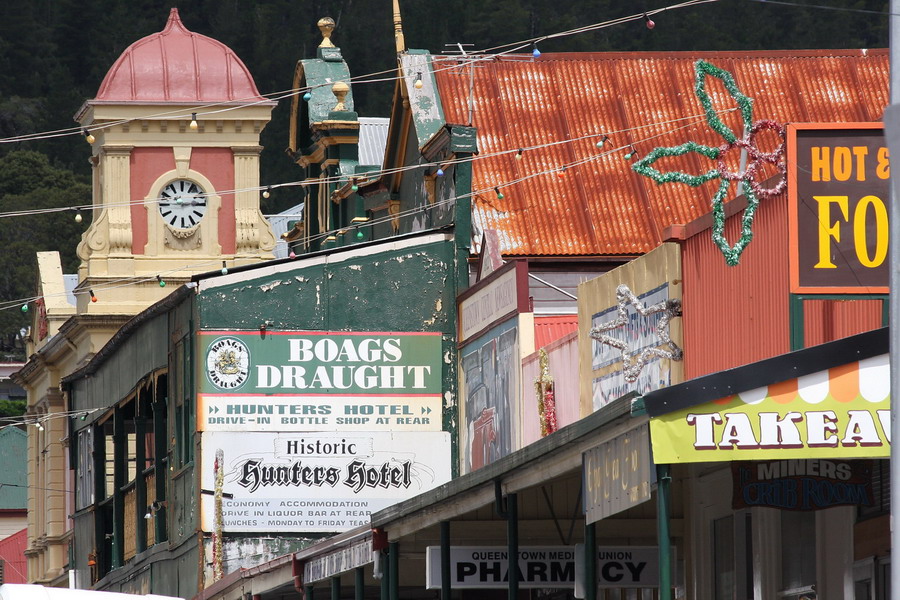 Queenstown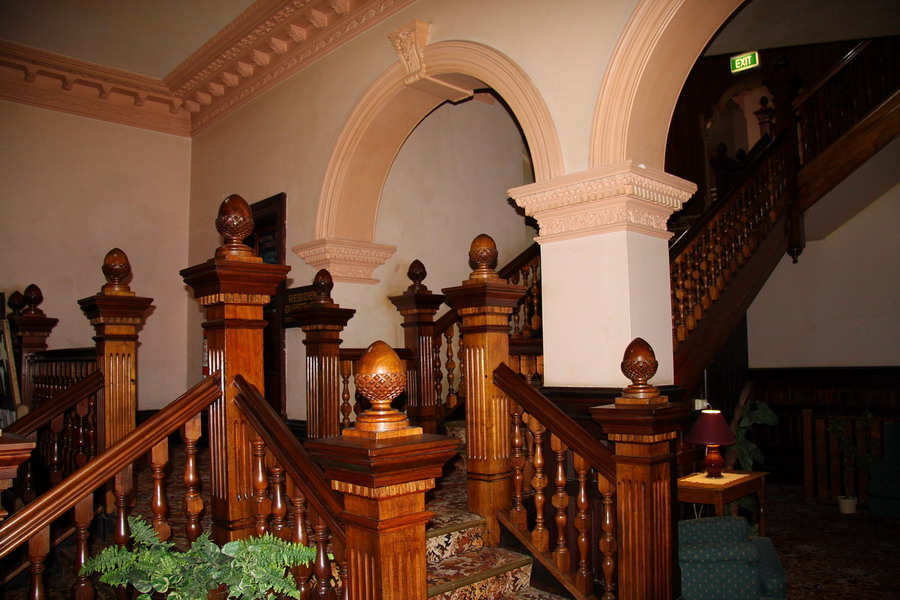 Inside of an old hotel in Queenstown
 Fang posing next to portrait of QE2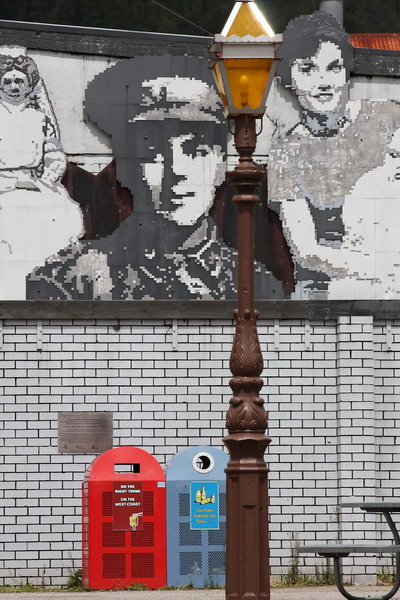 Queenstown
 Queenstown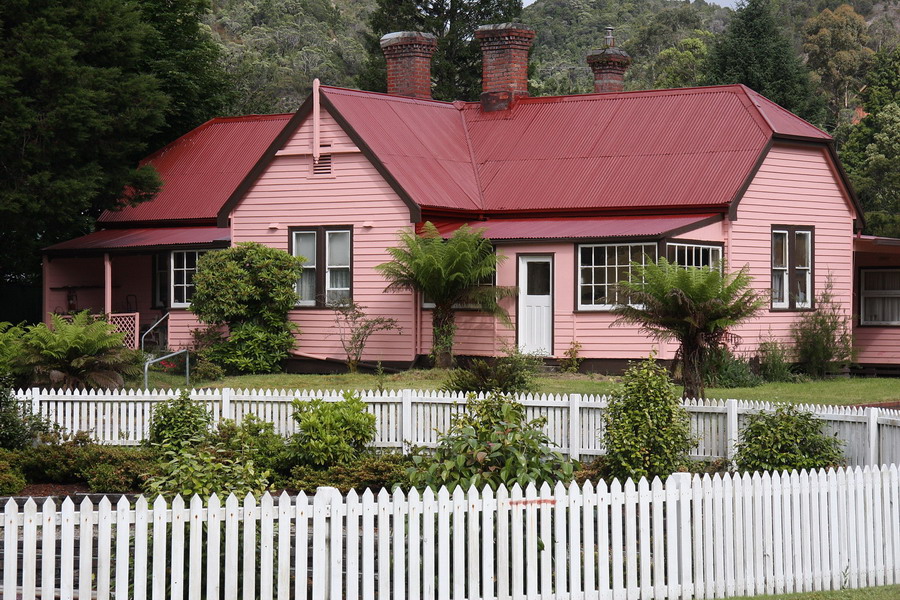 Queenstown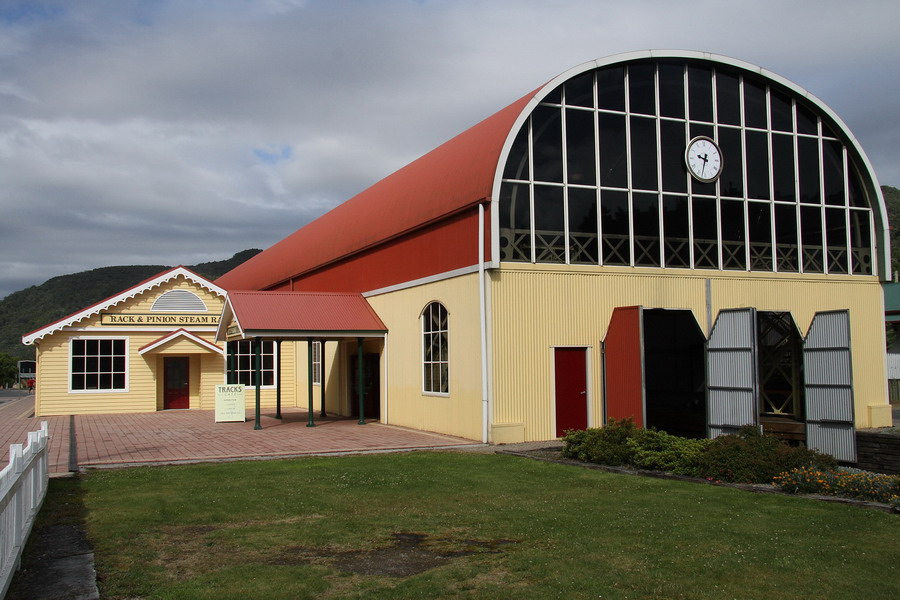 Terminus of West Coast Wilderness Railway
Queenstown
 House in bad need of repair
Queenstown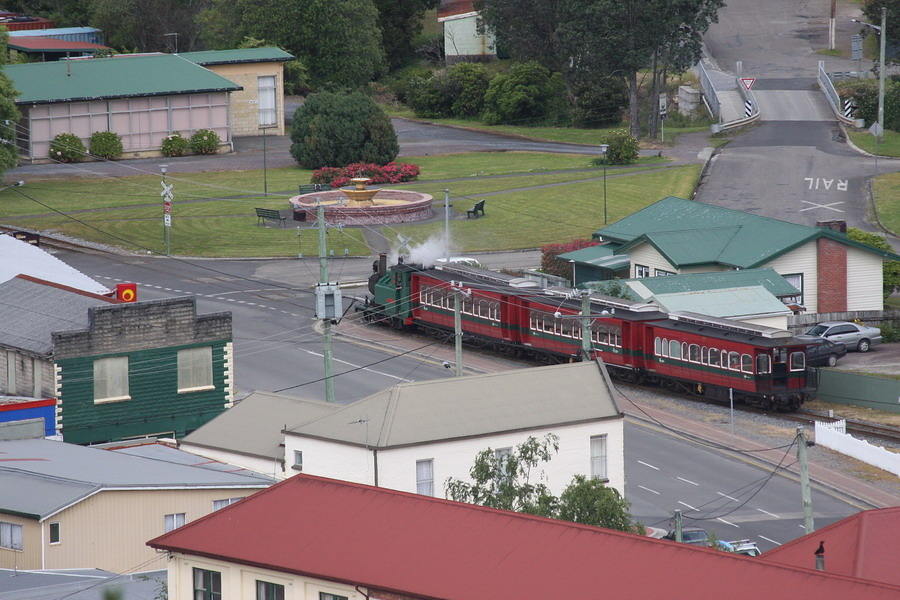 Taken from the top of a hill, the railway looks almost like a model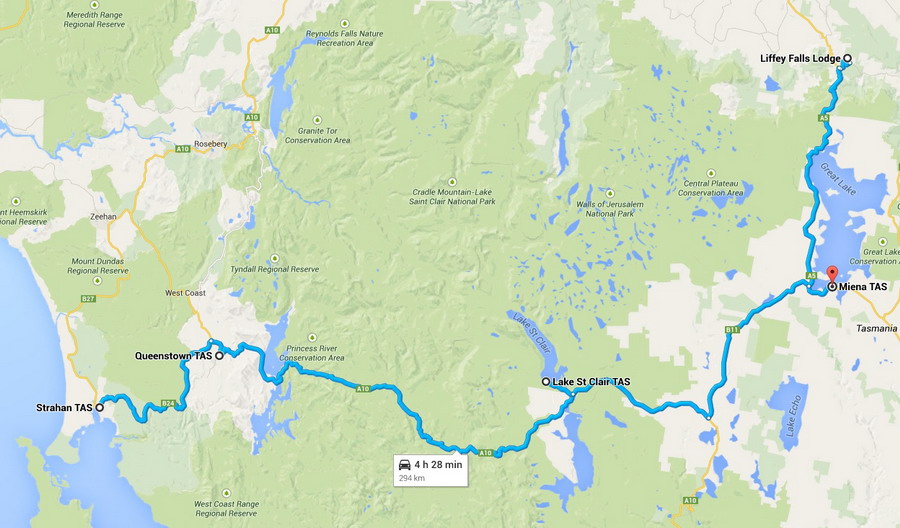 Dec 20th (Day 8)
From Strahan to Miena (overnight at Great Lake Hotel)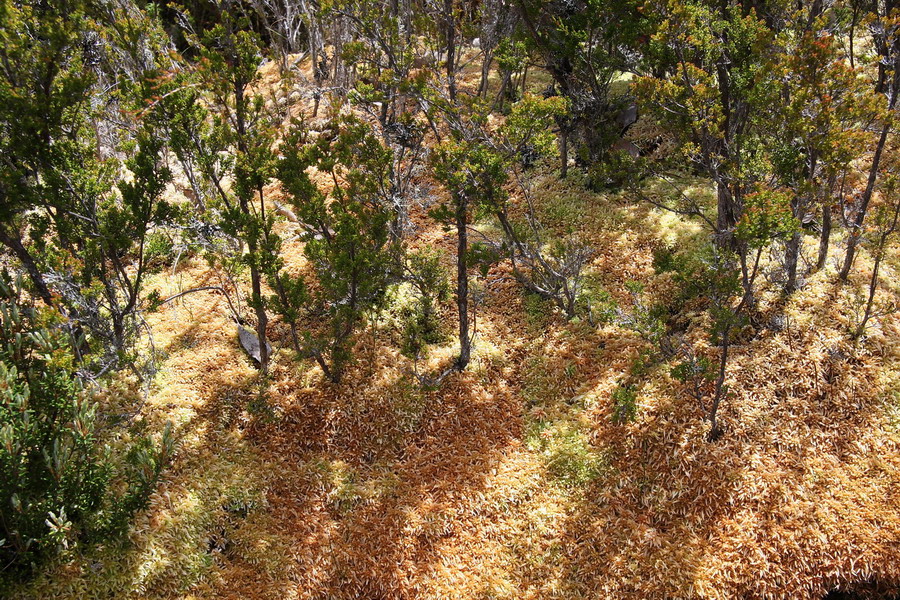 Close-up of vegetation at Lake St Clair
This photograph is deceptive. They look like actual trees.
 Walking around Lake St Clair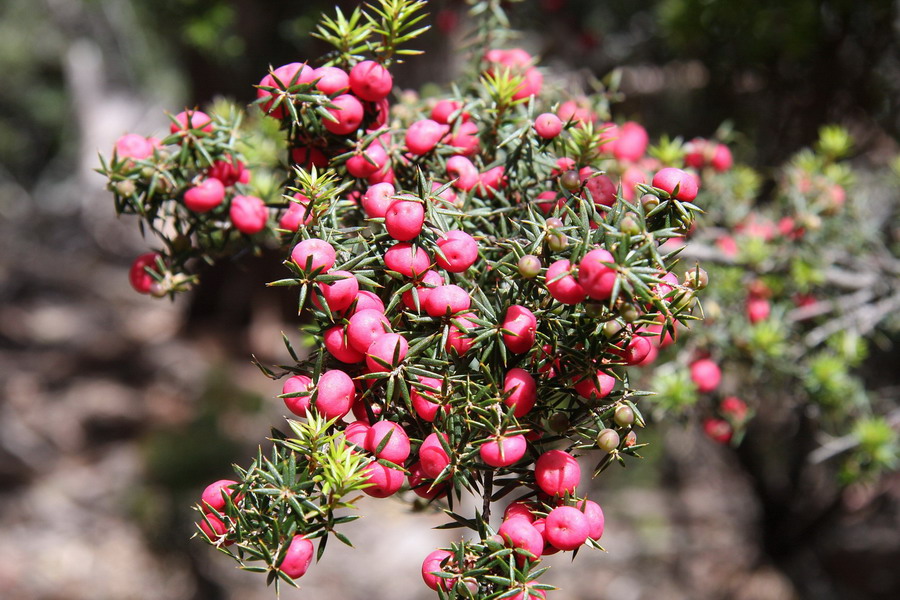 Lake St Clair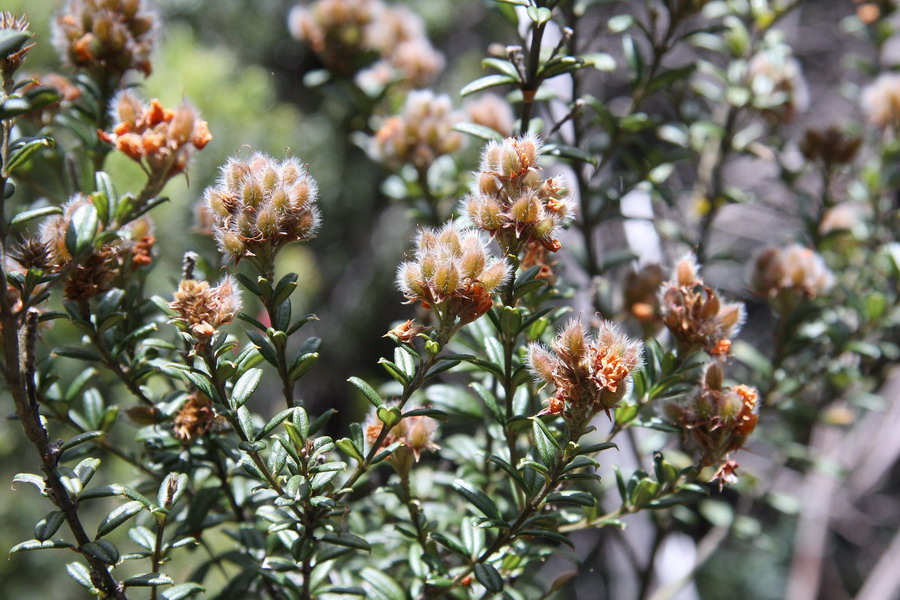 Lake St Clair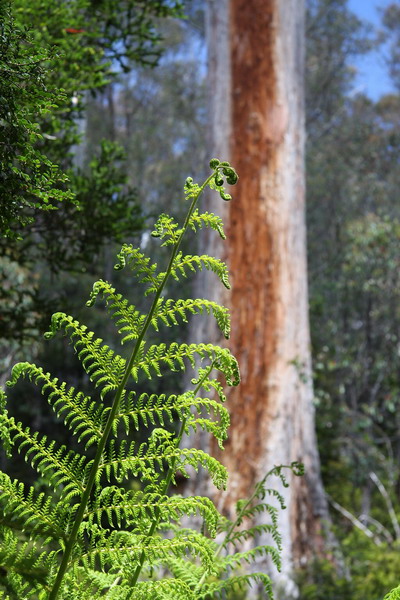 Lake St Clair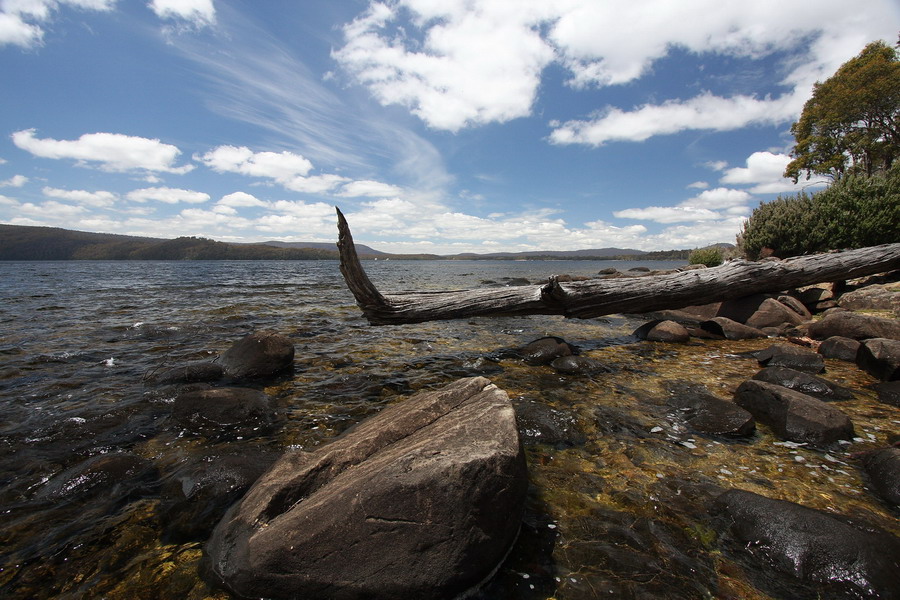 Lake St Clair
 Fang at Lake St Clair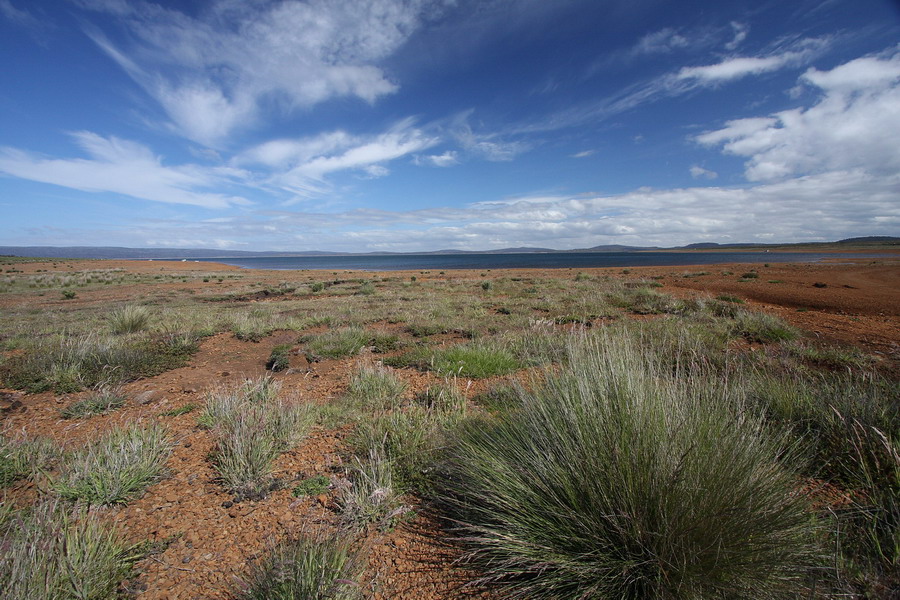 Desolate Central Plateau around the Great Lake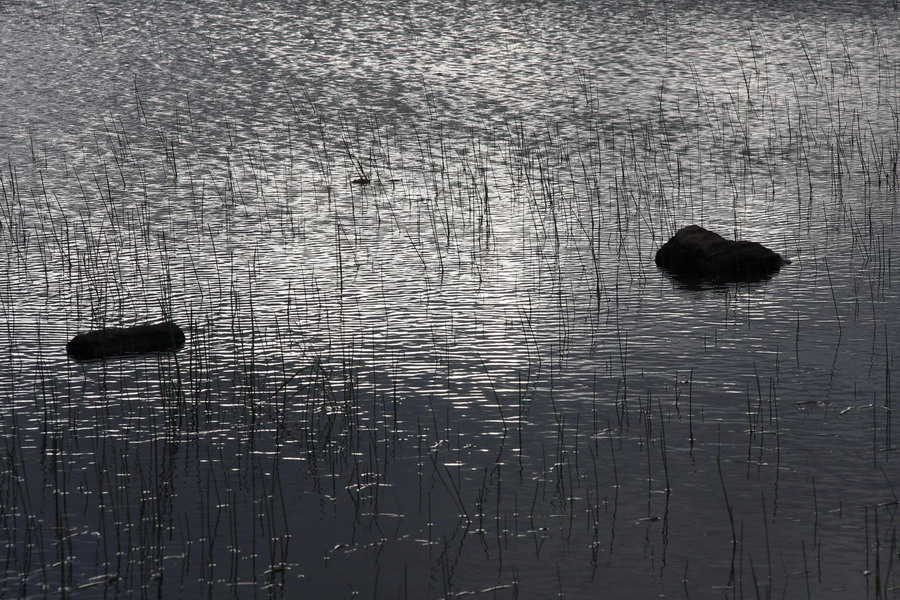 Great Lake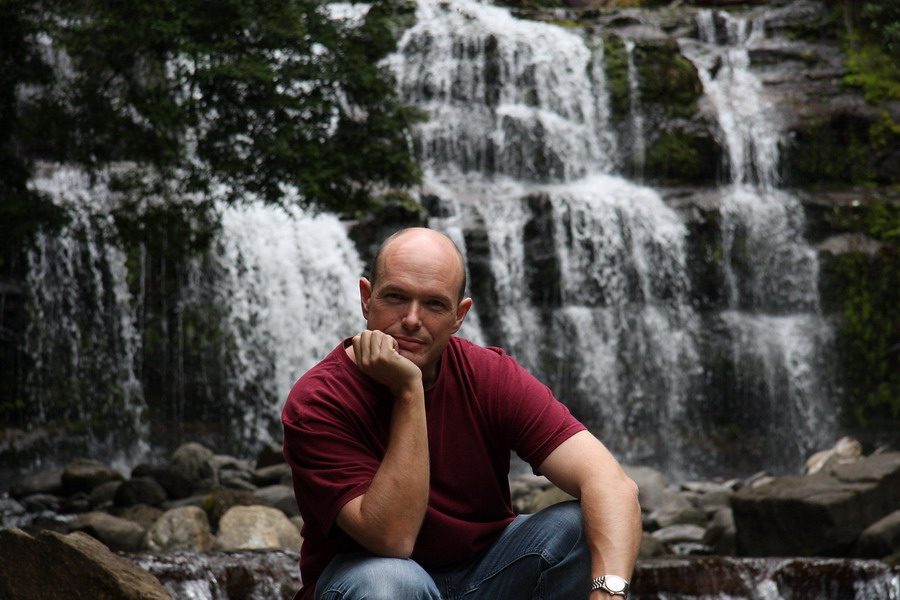 Me at Liffey Falls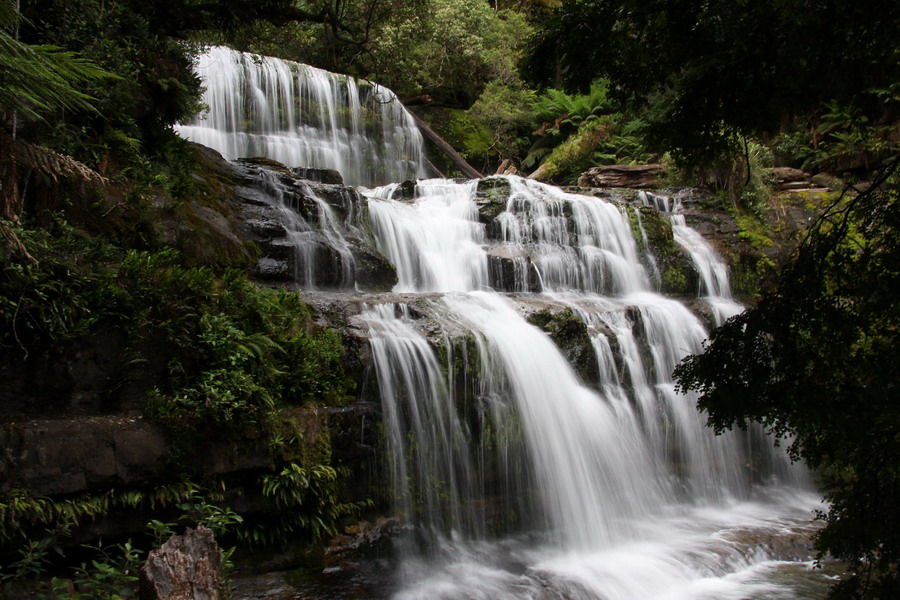 Liffey Falls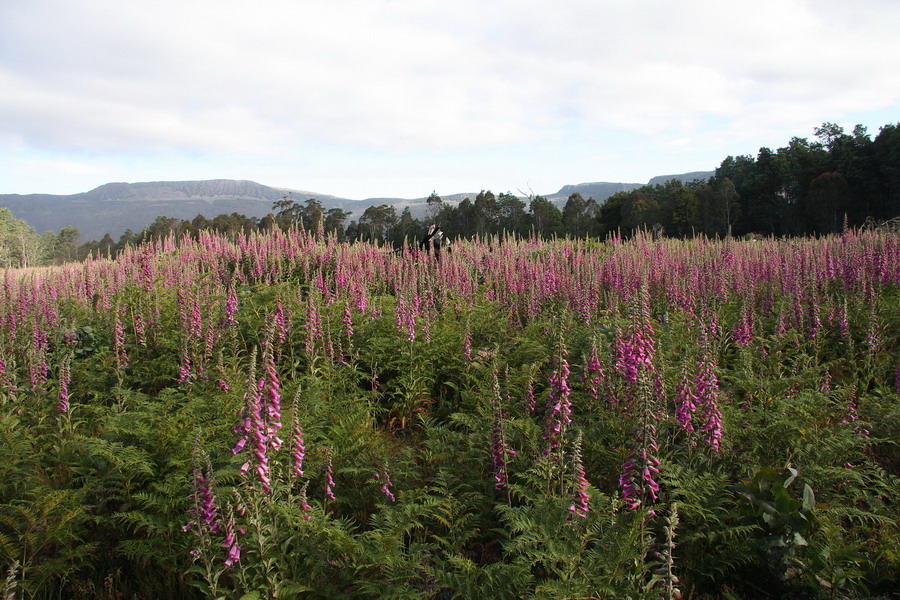 Forest north of Great Lake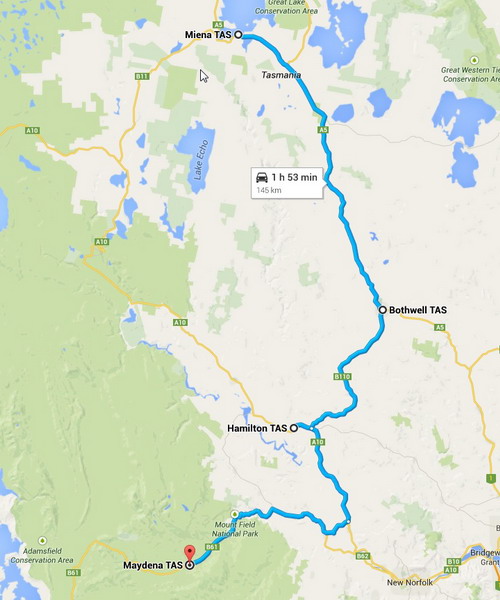 Dec 21st (Day 9)
From Miena to Maydena (2 nights at The Giant's Steps)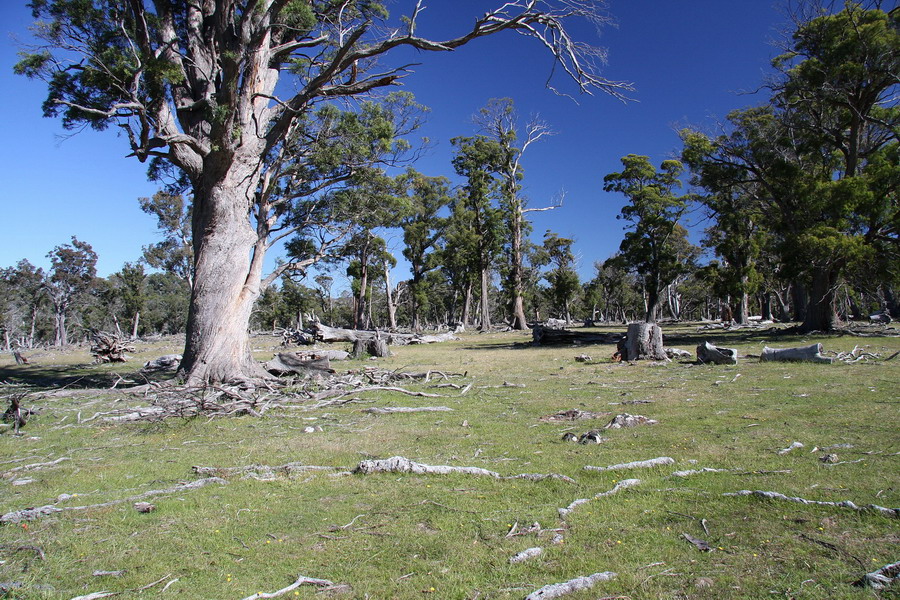 On the way from Miena to Bothwell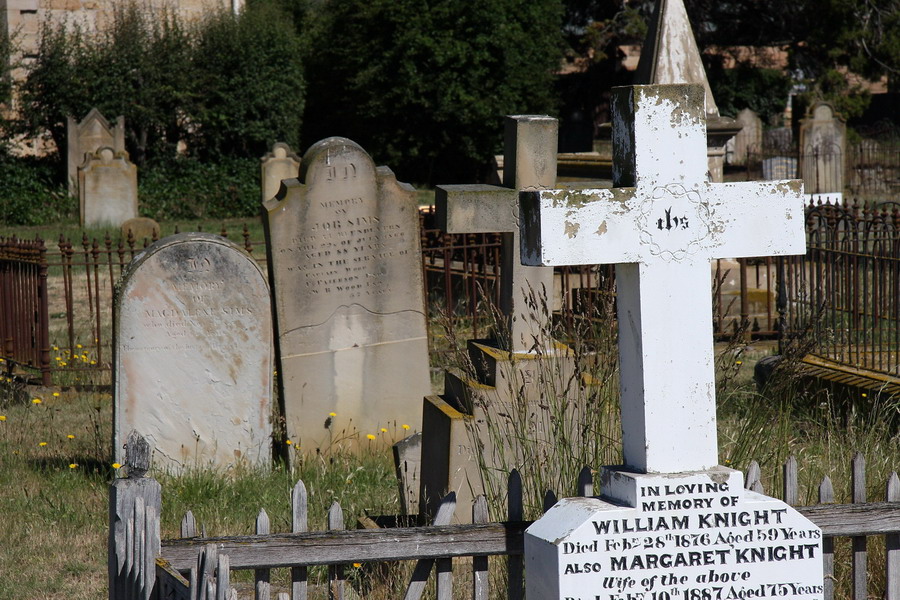 St Luke's Cemetery, Bothwell
Home to the rare and elusive daisy Leptorhynchos elongatus (Lanky Buttons)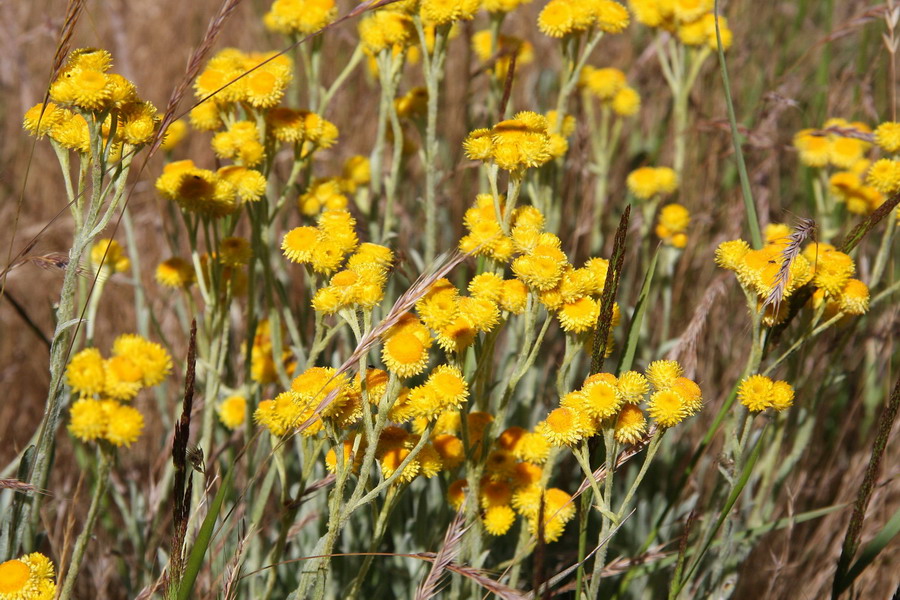 Flora at St Luke's Cemetery, Bothwell
 Flora at St Luke's Cemetery, Bothwell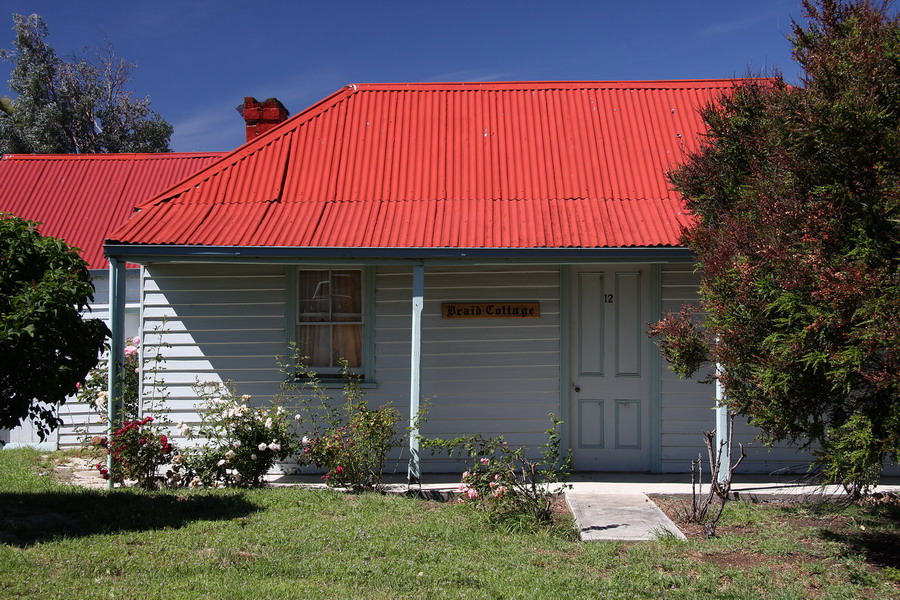 House near Bothwell
 On the way from Bothwell to Hamilton
 Dry lonely landscape on the way to Hamilton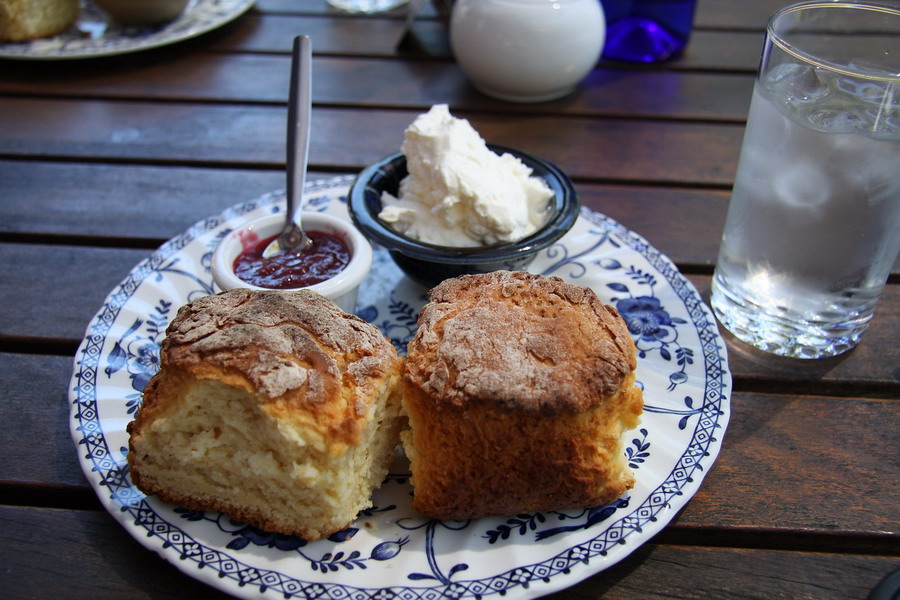 Morning tea and scones at Hamilton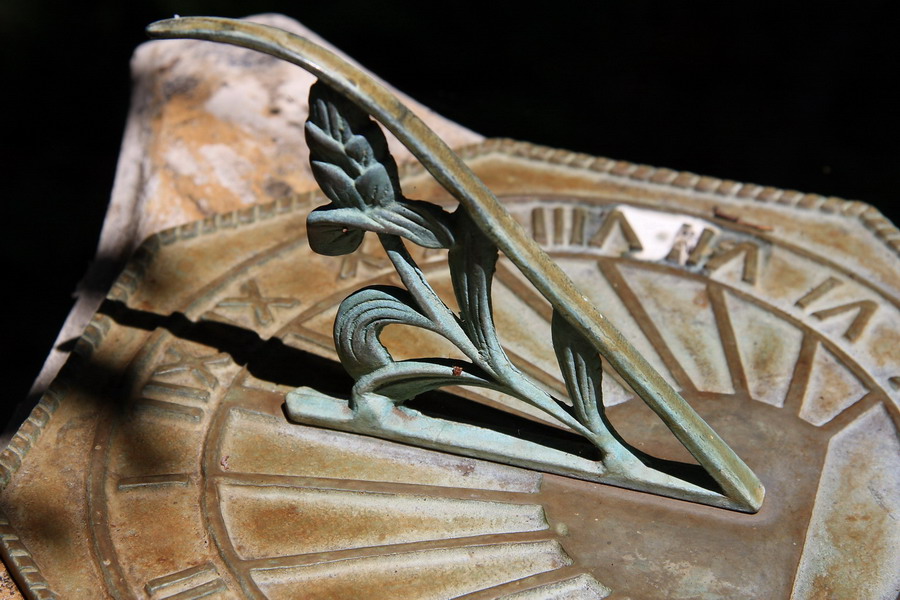 Sundial at the gardens at the cafe in Hamilton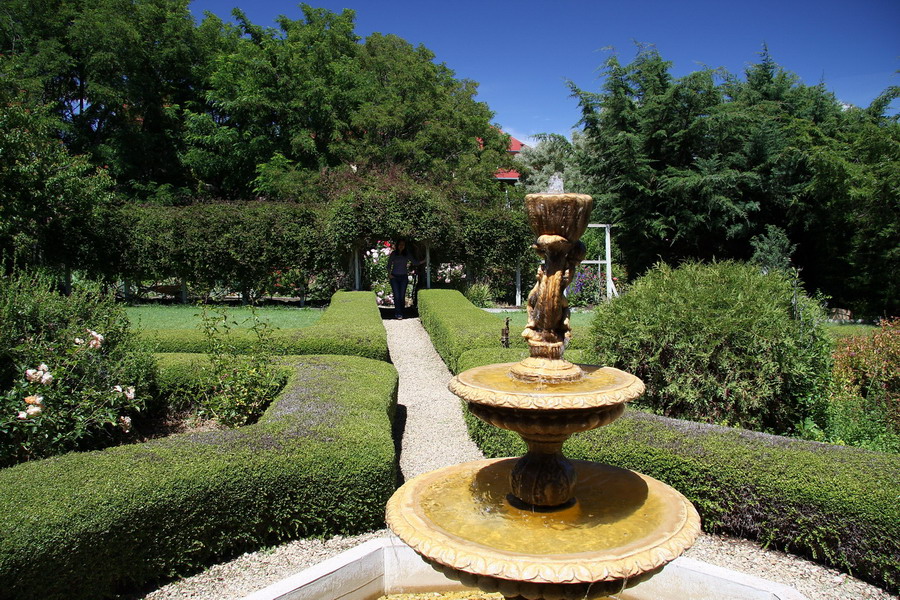 Garden cafe in Hamilton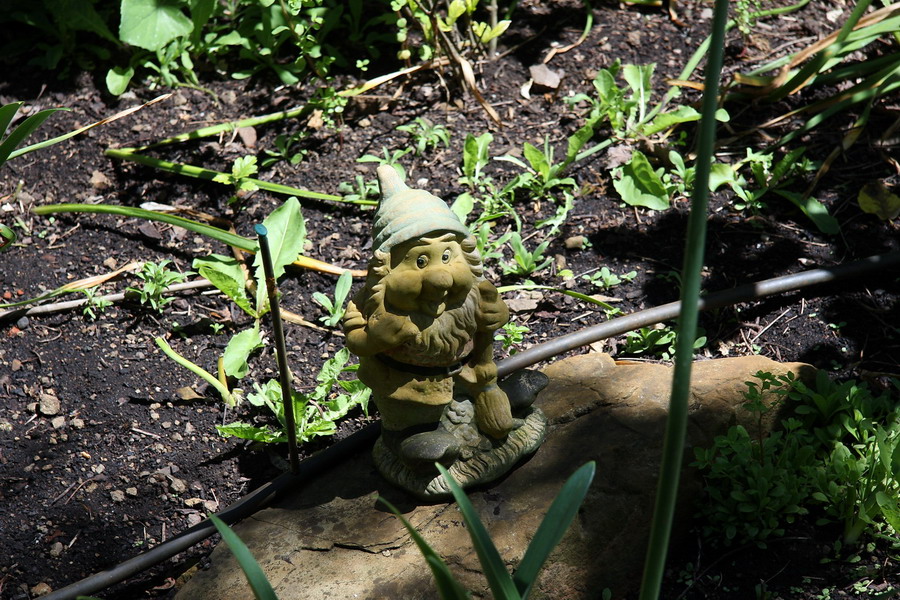 There's always a gnome somewhere
 Cemetery near Maydena