Contents     Part 1     Part 2     Part 3     Part 4     Part 5     Part 6
 Fang on Chairlift
Cataract Gorge, Launceston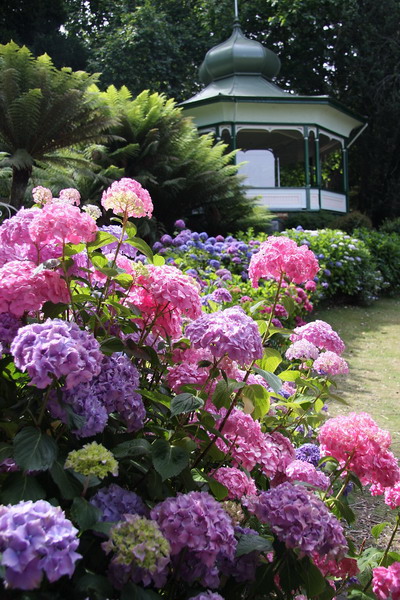 Hydrangeas
Cataract Gorge, Launceston
 Rustic white inn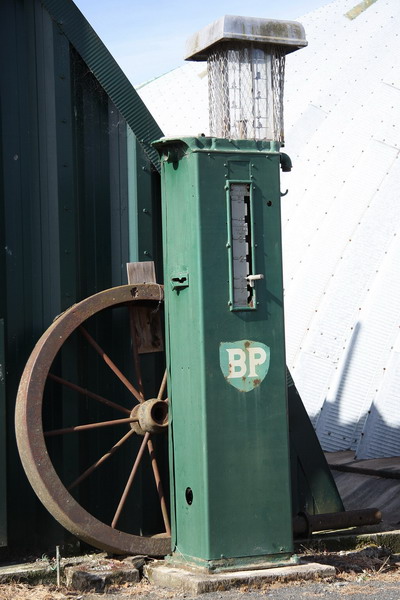 Old fuel pump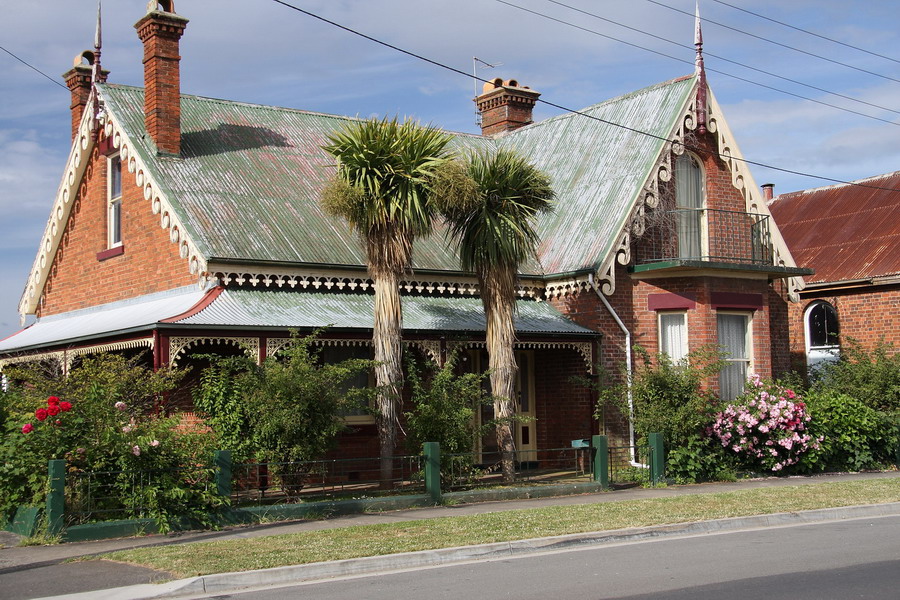 Fancy valencing on house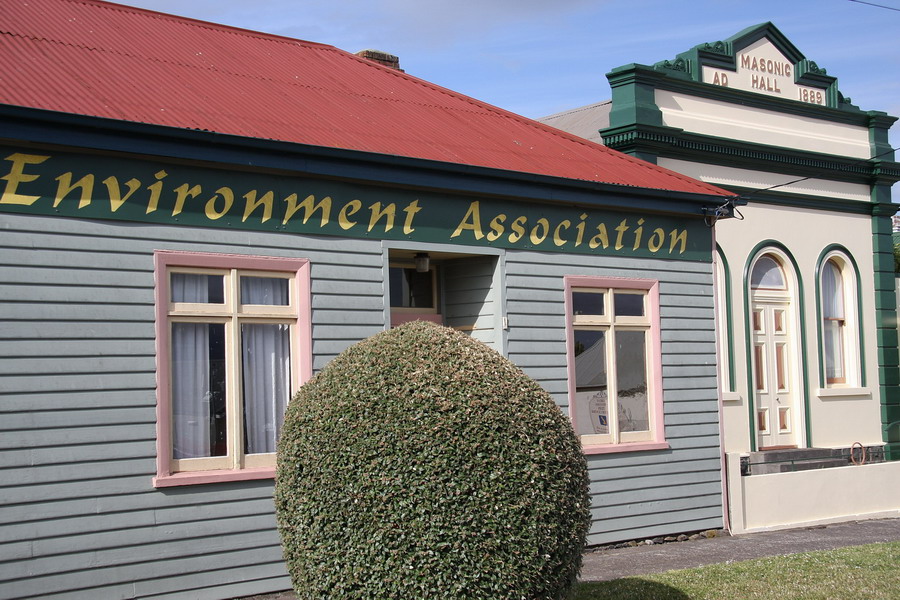 Village buildings
 Countryside around Devonport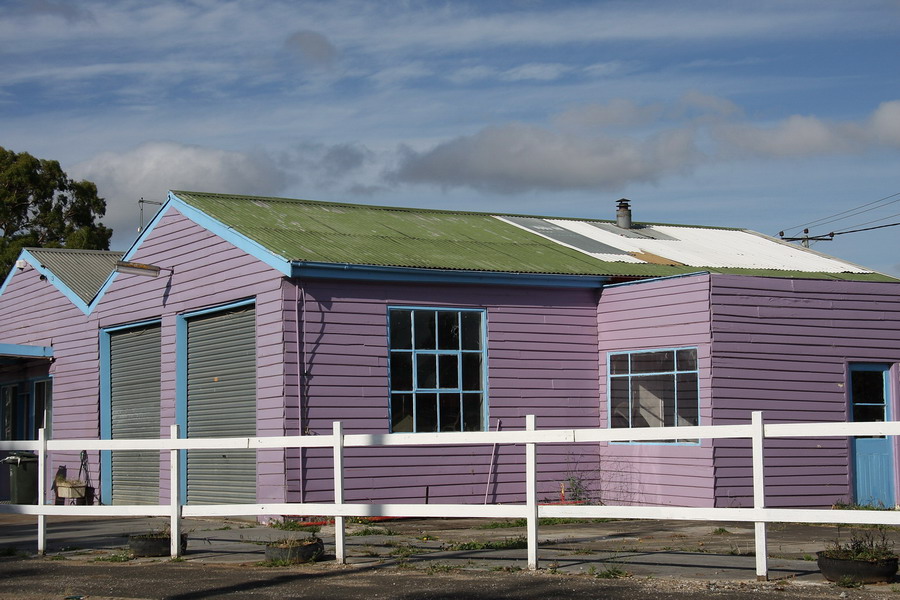 Near Devonport
Just miles ahead we experienced a flat tyre just before getting to the ferry at Devonport. Luckily, we were close enough to go slowly without damaging the wheels. We had a whale of a time trying to find new tyres in Melbourne during the Christmas/New Years holidays.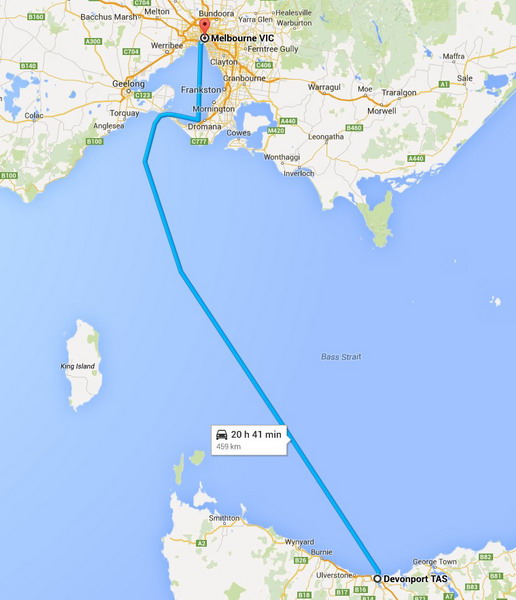 Dec 28th (Day 16)
From Devonport to Melbourne via Ferry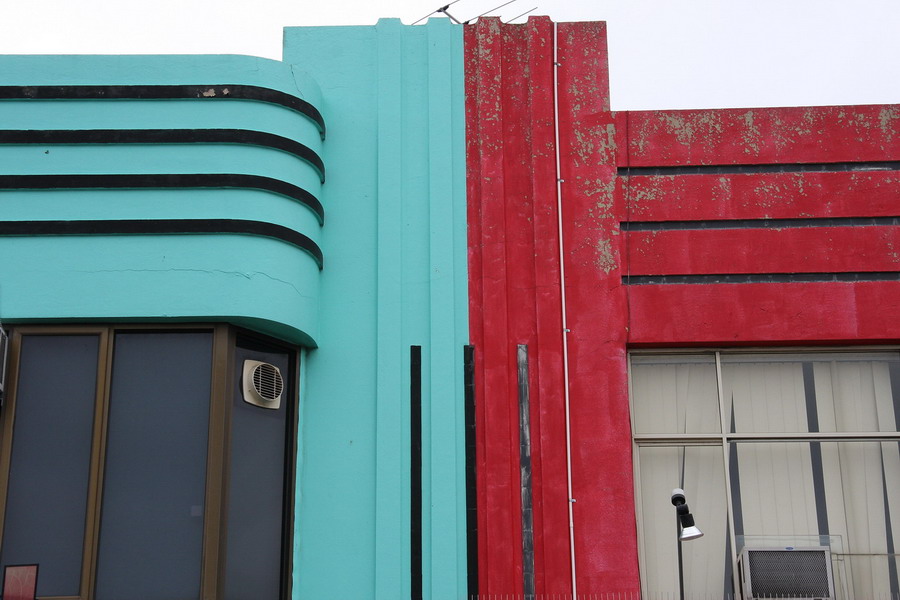 Art deco buildings on Ackland Street
St. Kilda, Melbourne
 Acland Street in St Kilda
Famous for its German and Polish cake shops. Linzer torte is a delicious cake originally from Linz in Austria and comprises of almonds, raspberries butter and egg yolks.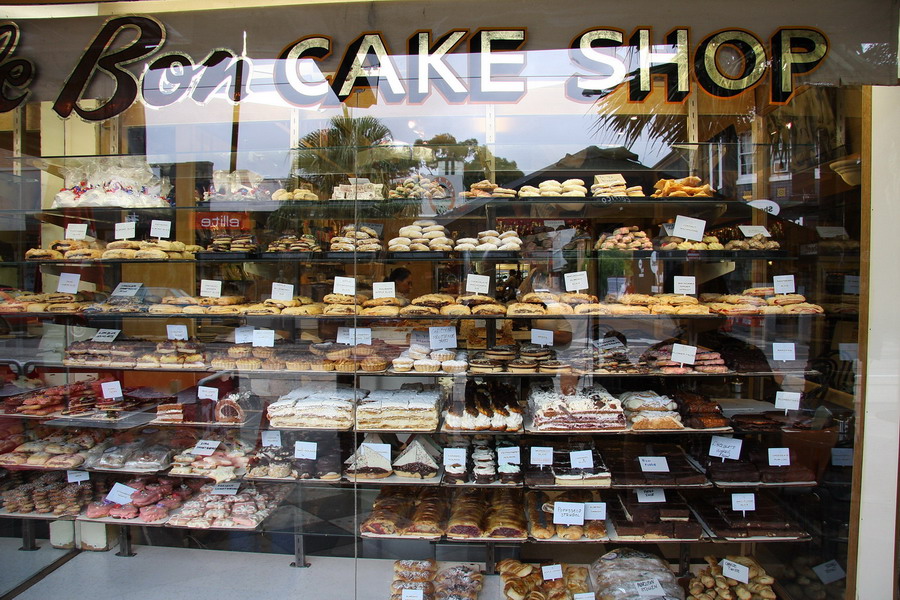 Acland Street in St Kilda
More cake shops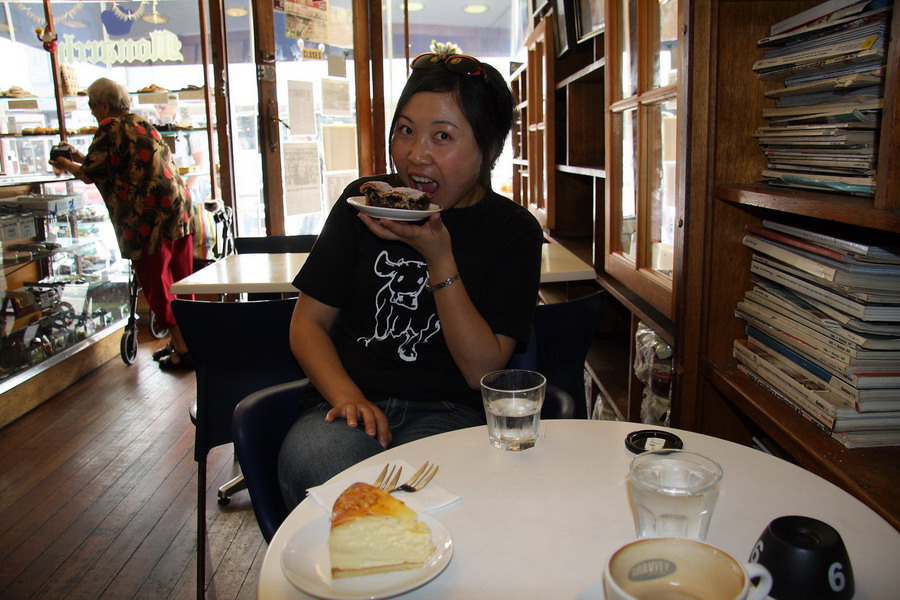 Fang enjoying cake
Acland Street
 Creative sculptures over shop on Acland Street
 Creative sculptures over shop on Acland Street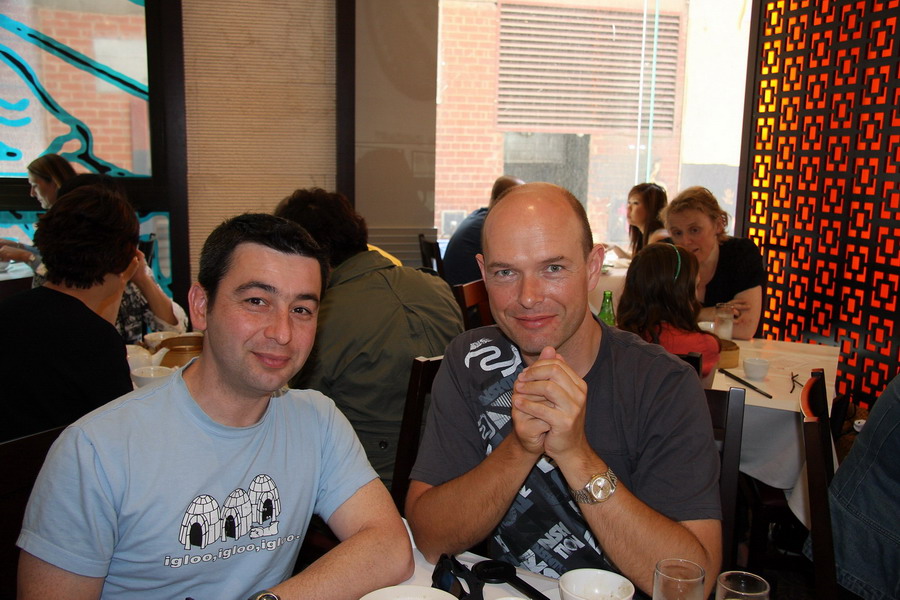 Meeting up with Basil
My friend Basil came over to visit from the UK to visit some friends in Apollo Bay so we caught up in Melbourne and then went on to Ballarat.
 Enjoying Chinese cuisine in Melbourne's Chinatown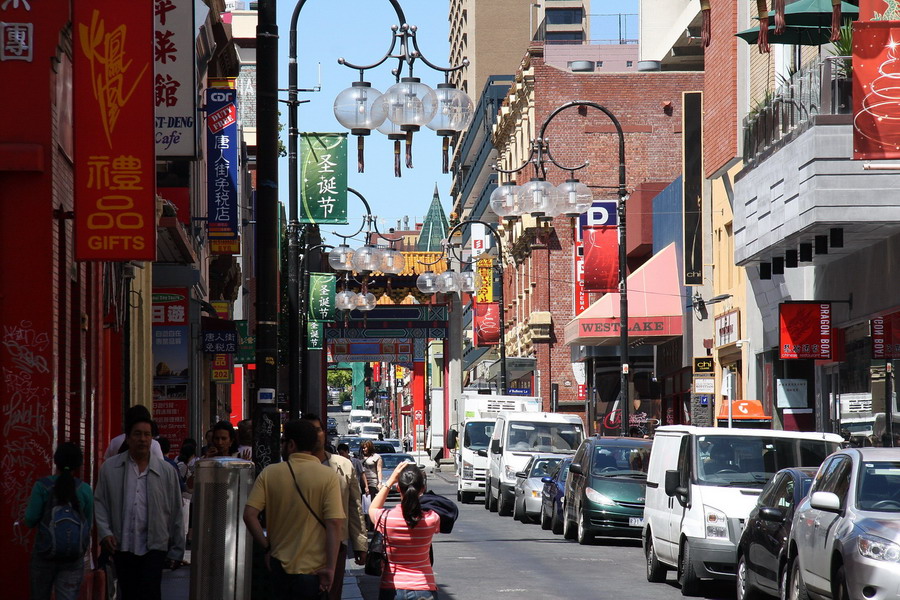 Chinatown, Melbourne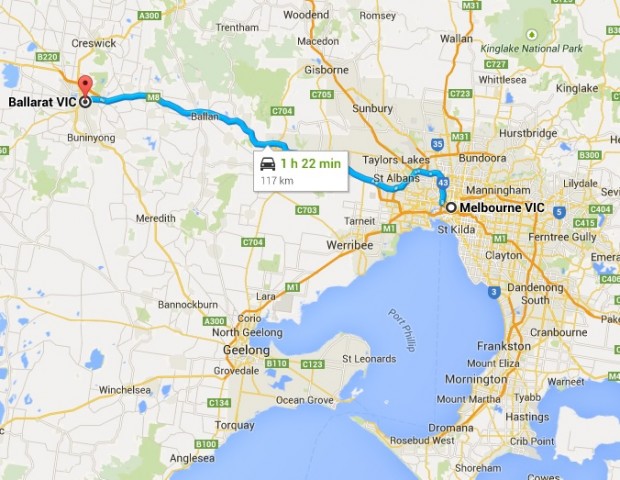 Dec 29th (Day 17)
From Melbourne to Ballarat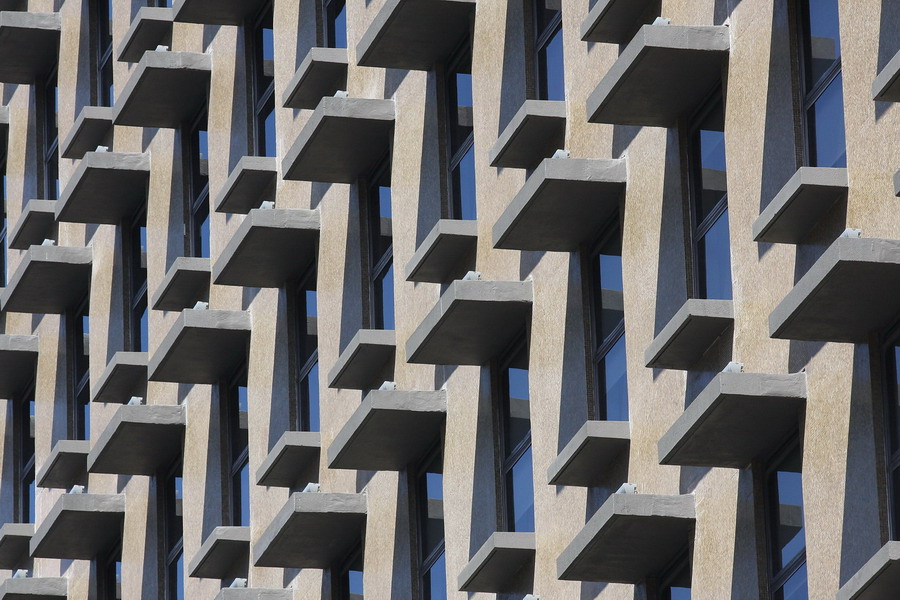 Melbourne architecture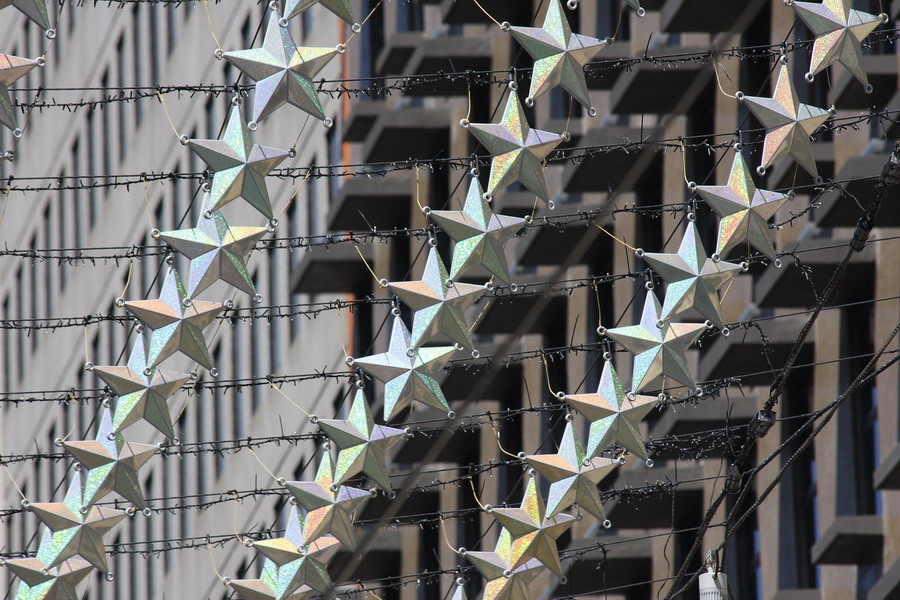 Hanging stars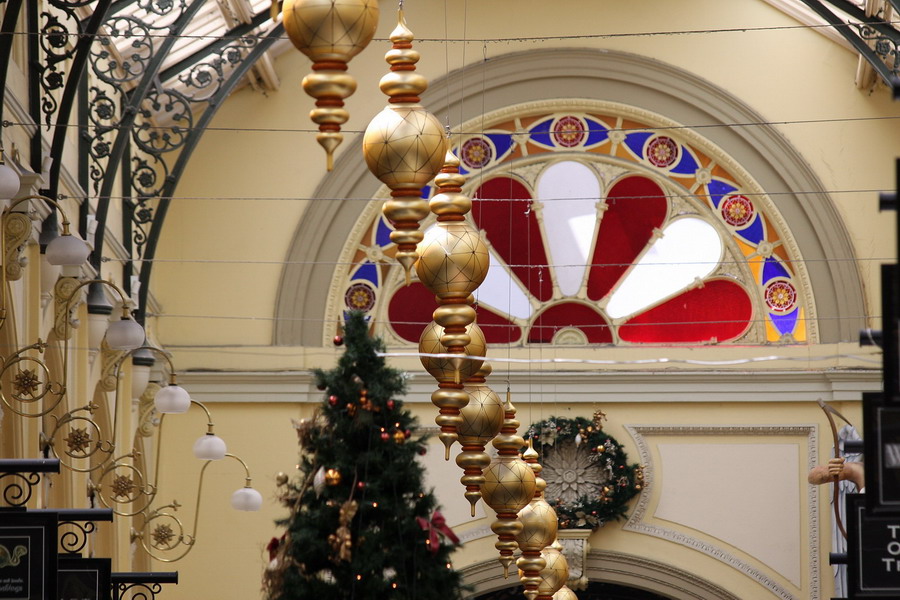 One of Melbourne's many beautiful arcades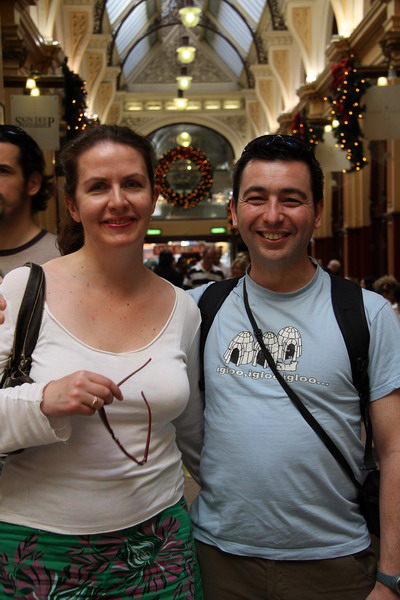 Basil and his wife, Tina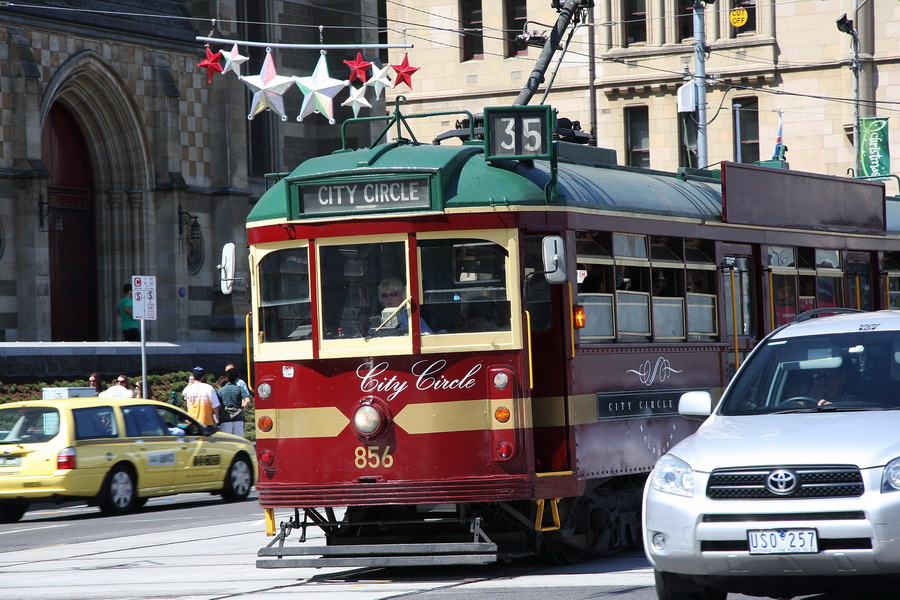 The free City Circle tram around Melbourne CBD
 Flinders Street Railway Station, Melbourne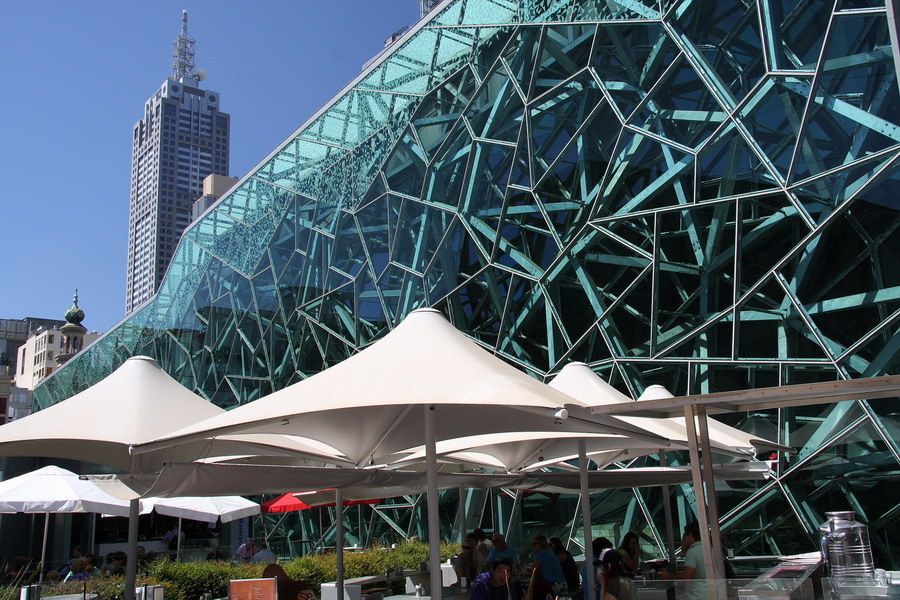 Melbourne's splendid Federation Square Art Museum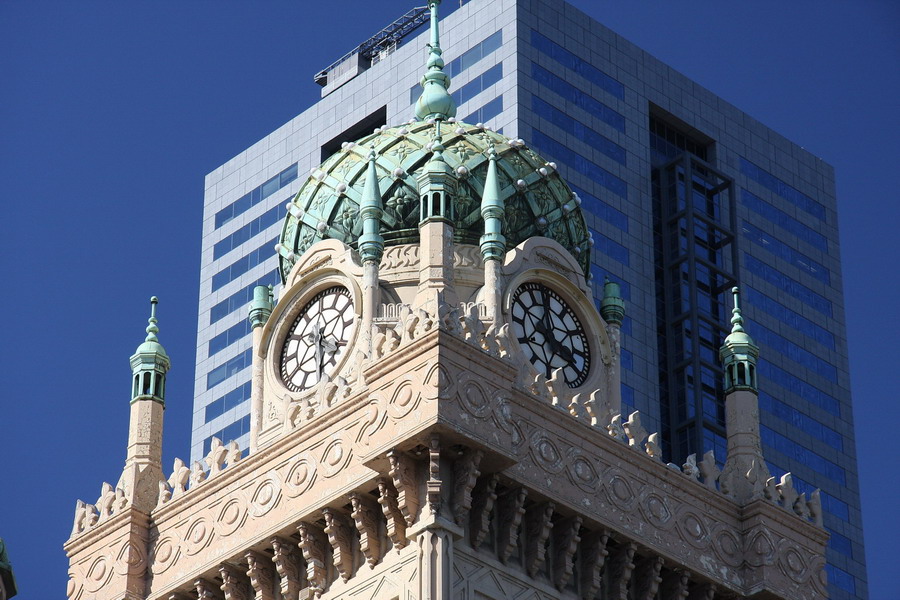 Melbourne quirky architecture
A little similar to the wacky Brighton Pavillion in the UK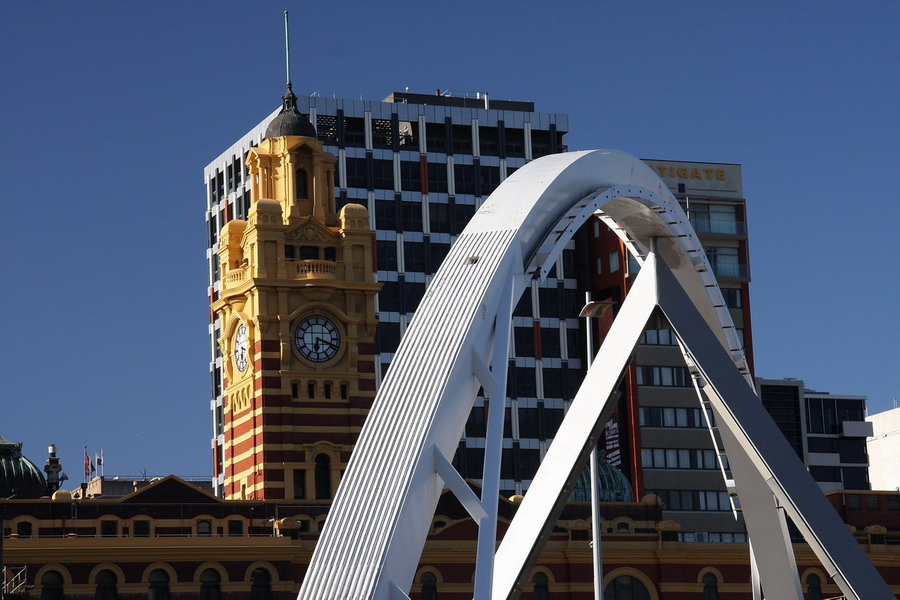 Arch over River Yarra with Flinders Street Railway Station in the background
 Diamond House
Beautiful art deco building in Melbourne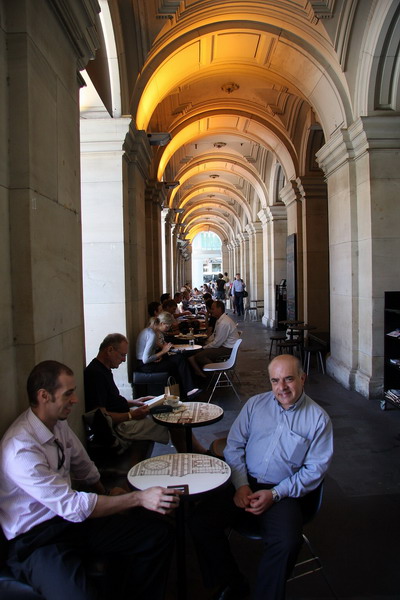 Outdoor colonnade in Melbourne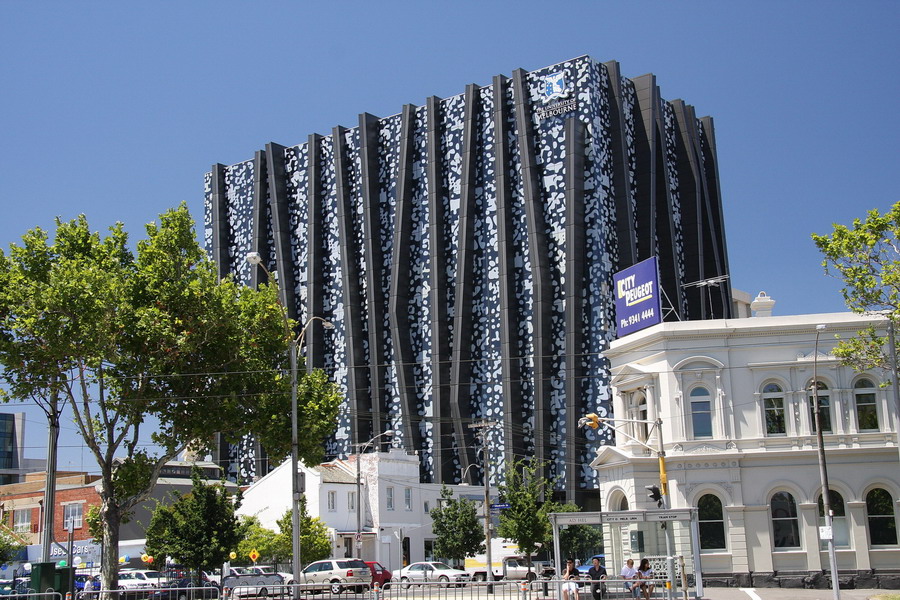 Modern university building in Melbourne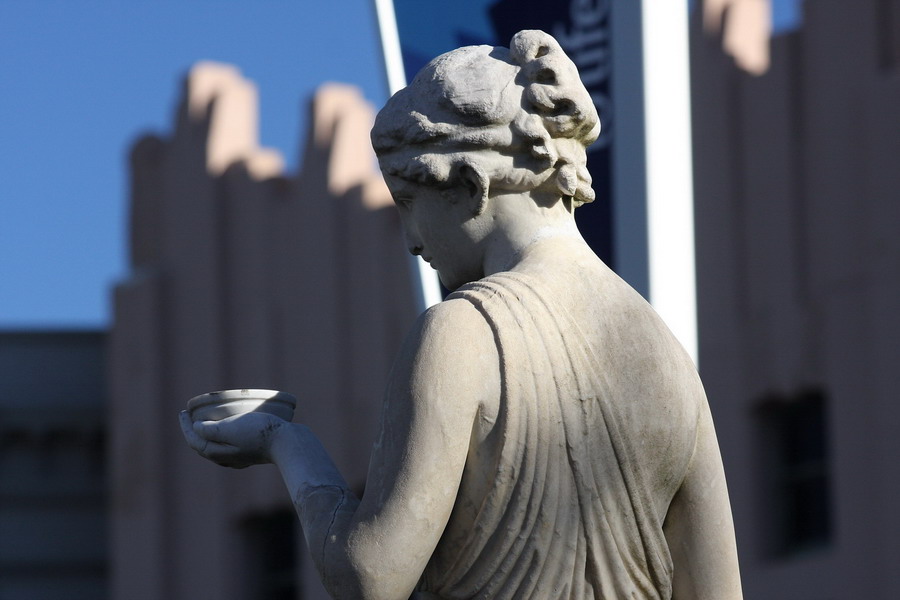 Ballarat
Ballarat is one of Victoria's famous gold mining towns.
 Ballarat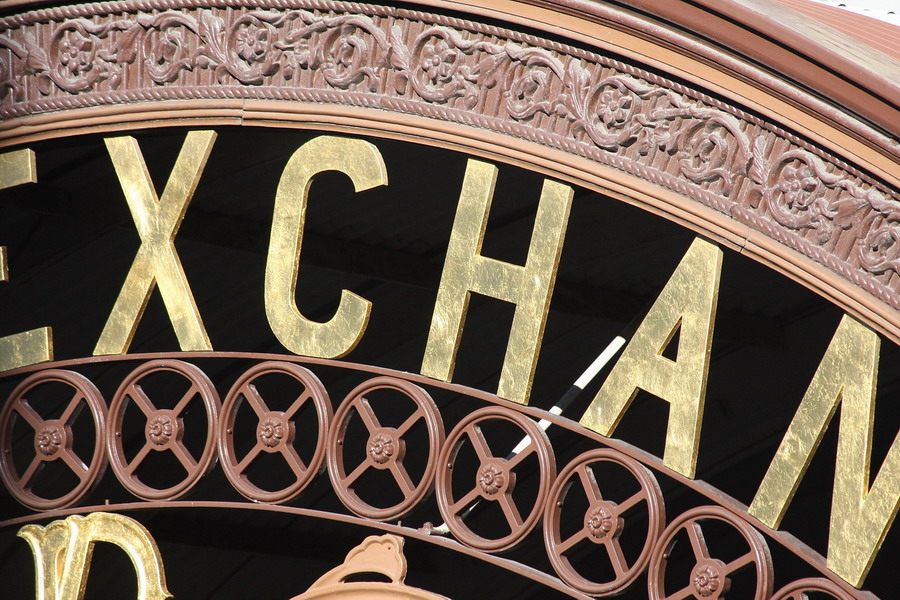 Ballarat
Close-up of an old gold exchange building.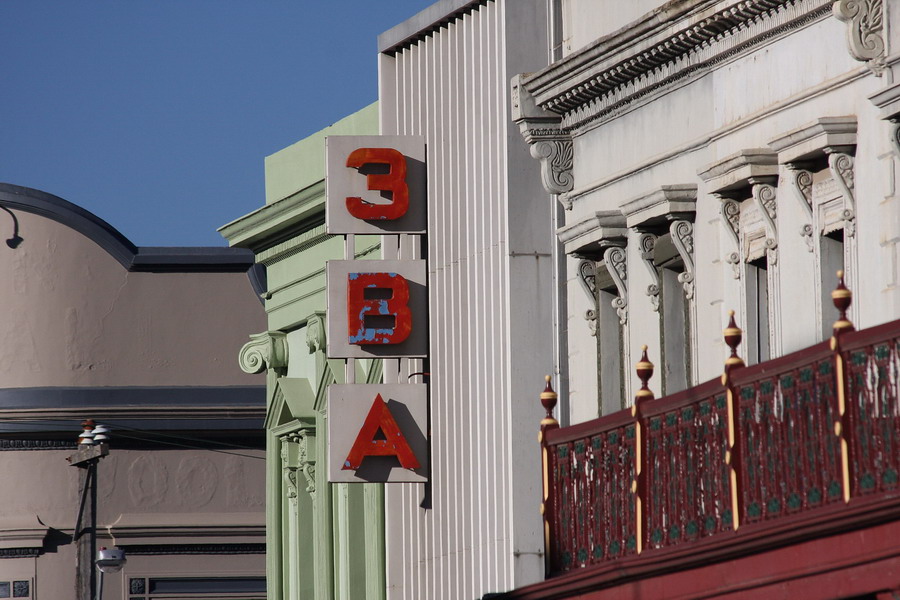 Ballarat
I thought this was Russian but it's only a radio station.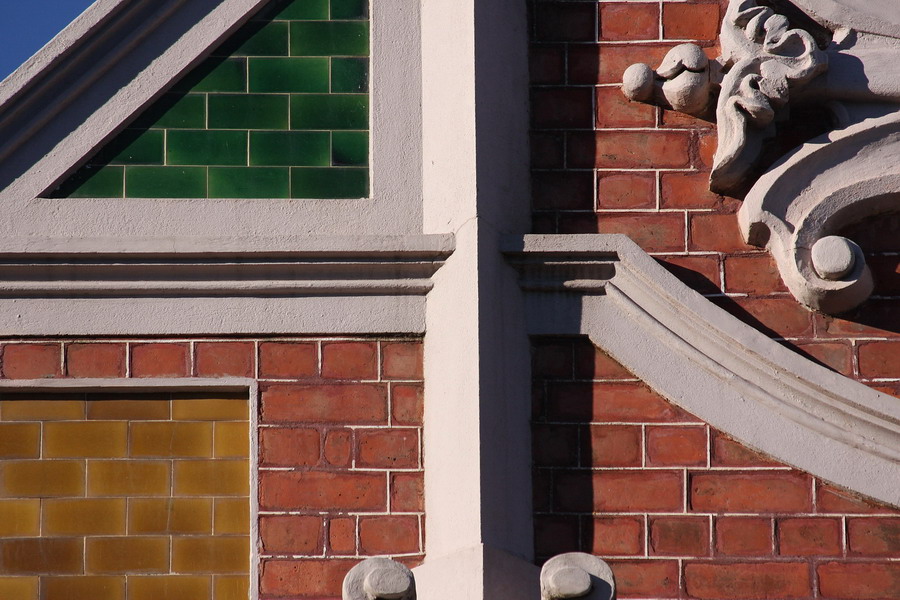 Ballarat
Contrasting bricks
 Art Nouveau-style light fixture
Ballarat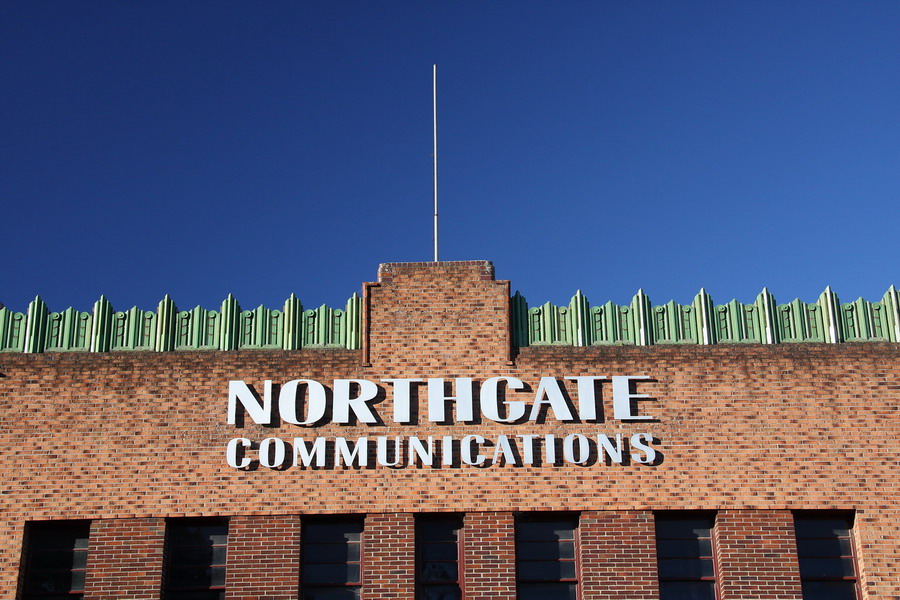 Art Deco in Ballarat
 Ballarat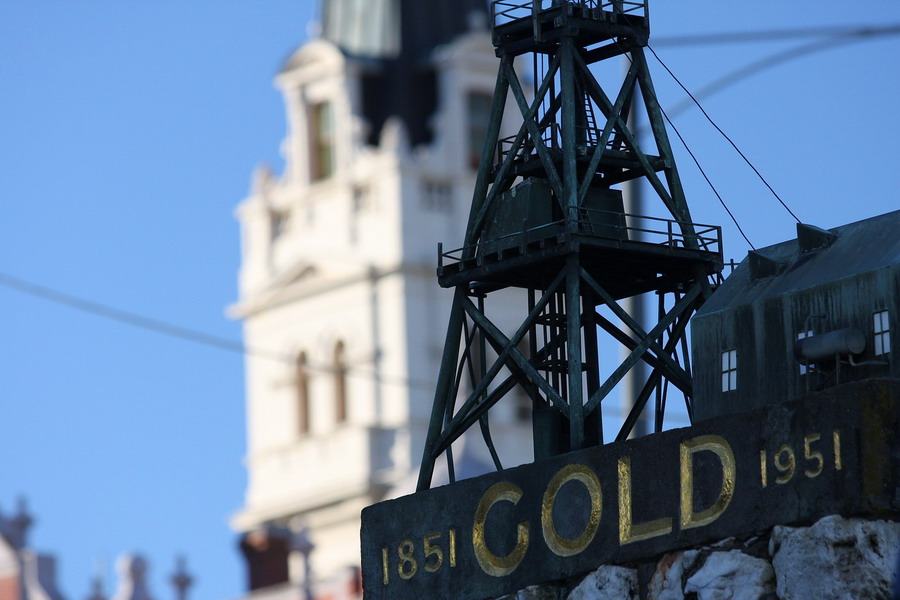 Photo of model of drilling rig with building behind
Ballarat
 Ballarat
Evening light settles in at Ballarat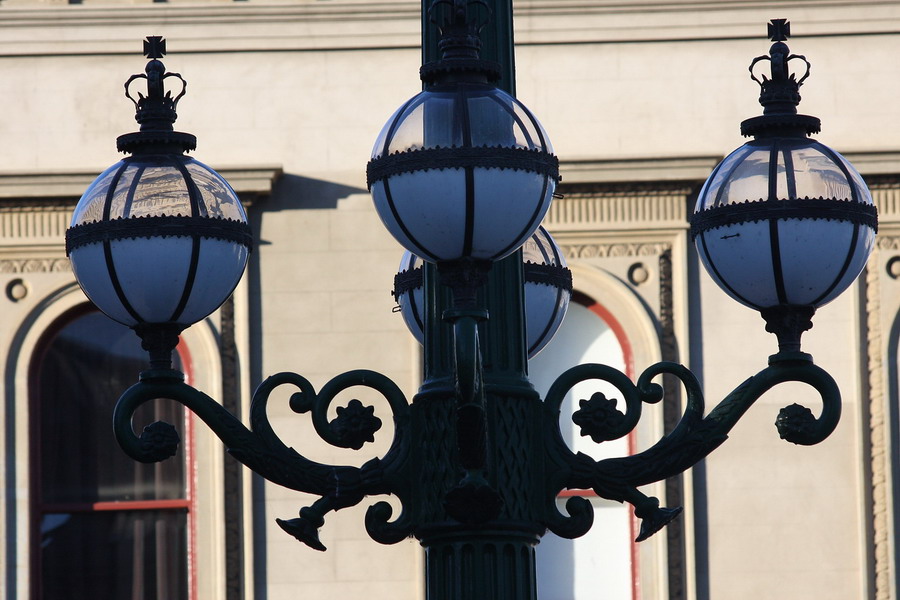 Lamp post in Ballarat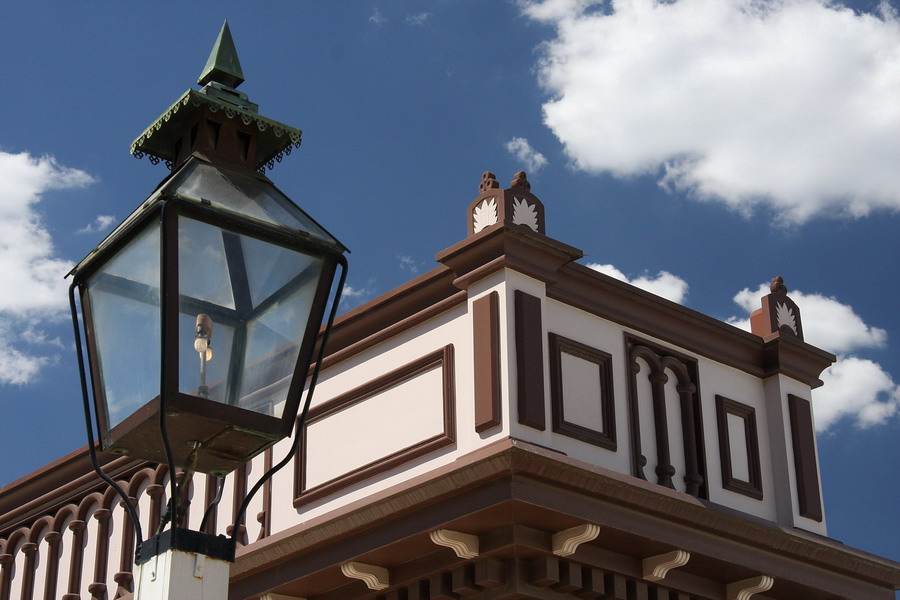 Sovereign Hill, Ballarat
Sovereign Hill is a restored Victorian town adapted for tourists. Quite similar to Blist's Hill near Ironbridge in the UK.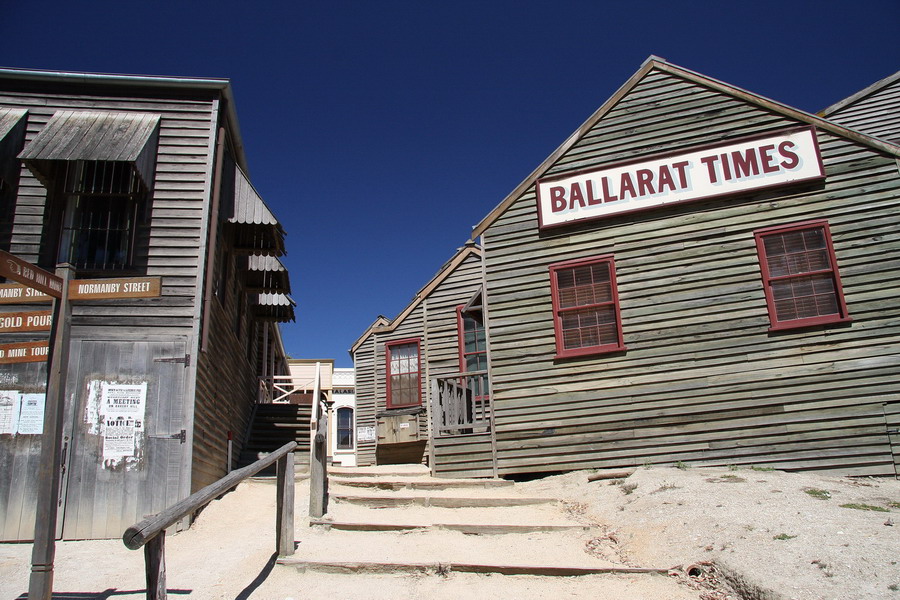 Sovereign Hill, Ballarat
This was an exceptionally hot day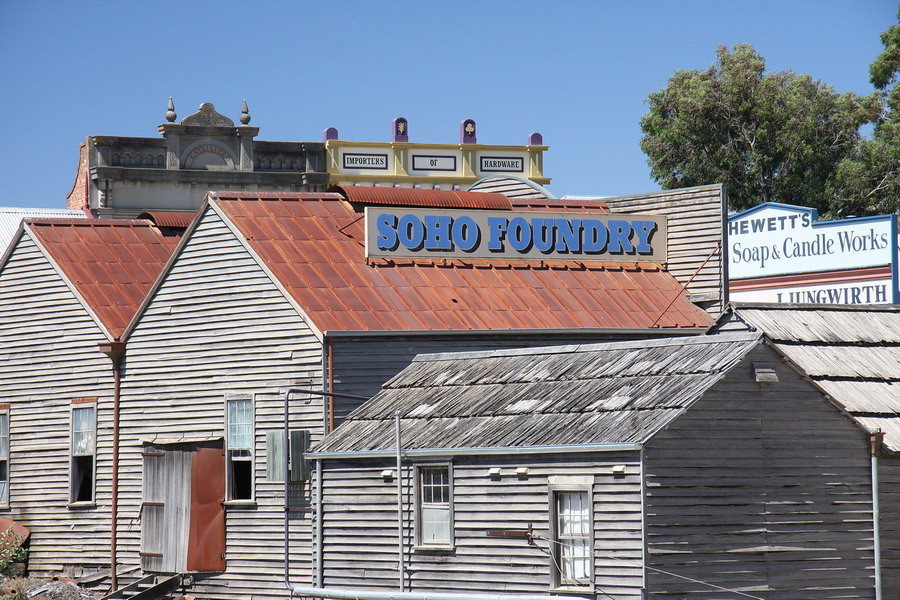 Sovereign Hill, Ballarat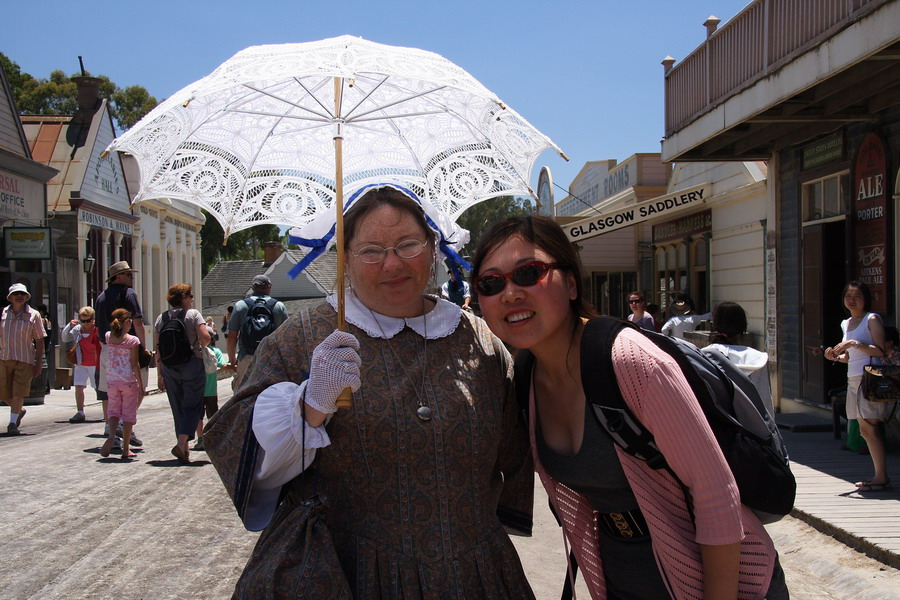 Sovereign Hill, Ballarat
Fang and woman working at Sovereign Hill dressed in the fashion of the times.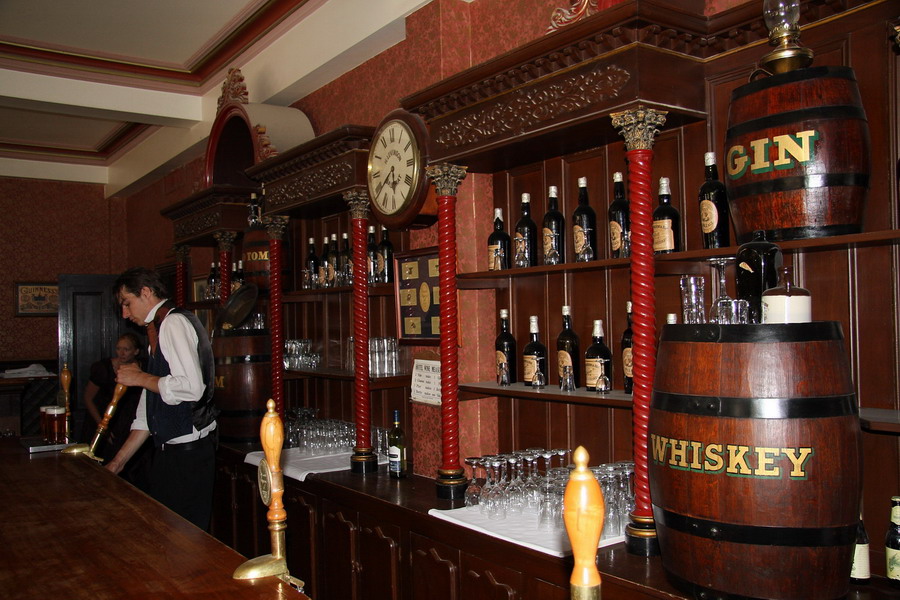 Victorian bar in Sovereign Hill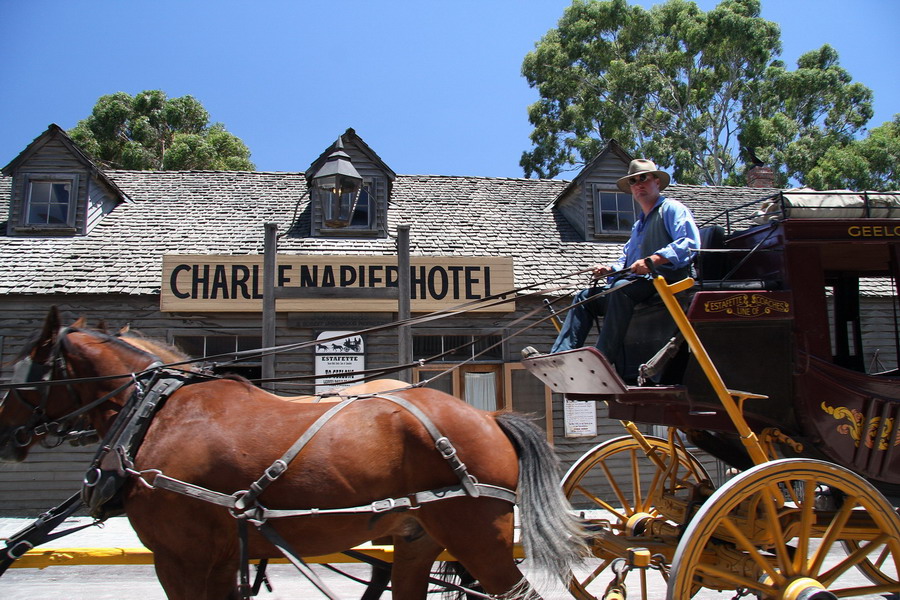 Sovereign Hill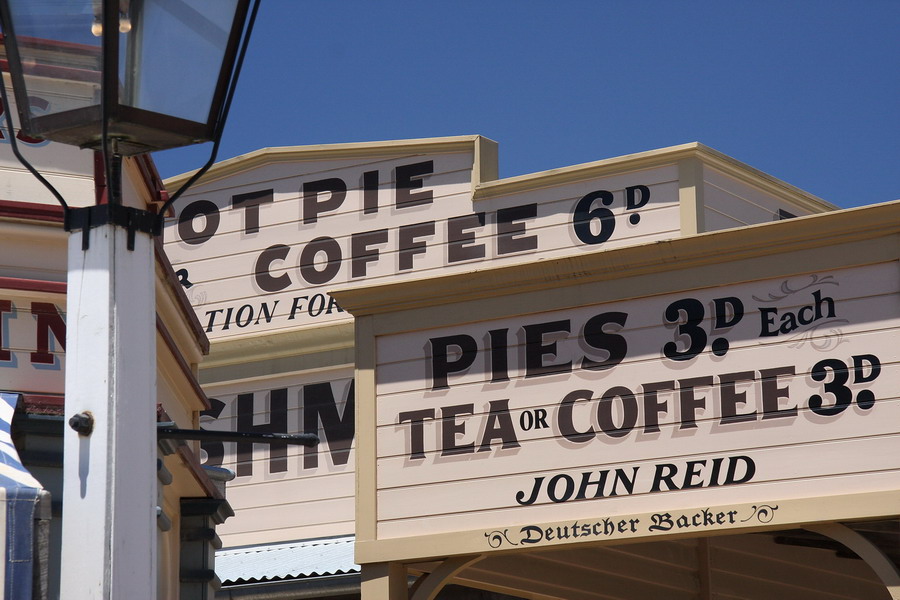 Sovereign Hill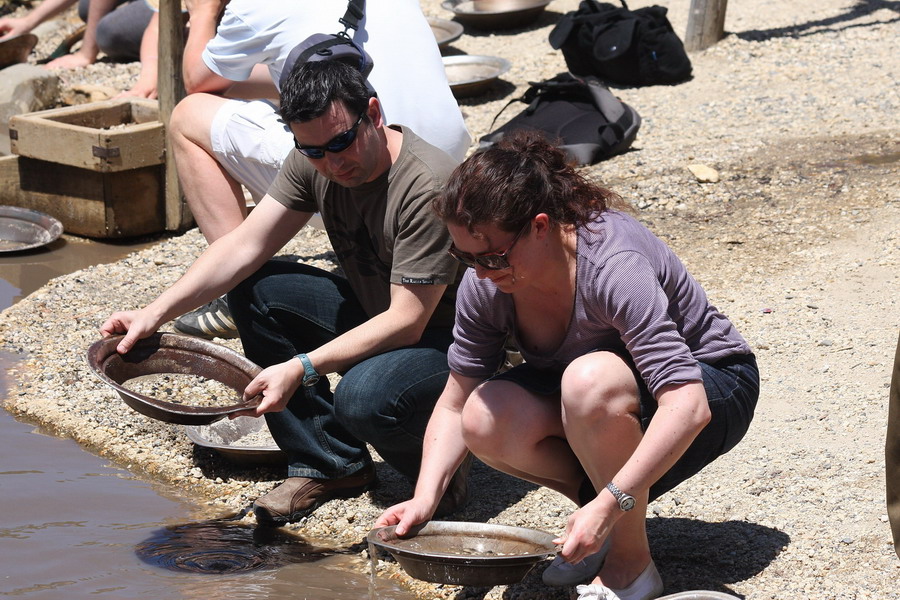 Basil and Tina panning for Gold at Sovereign Hill
No gold here!!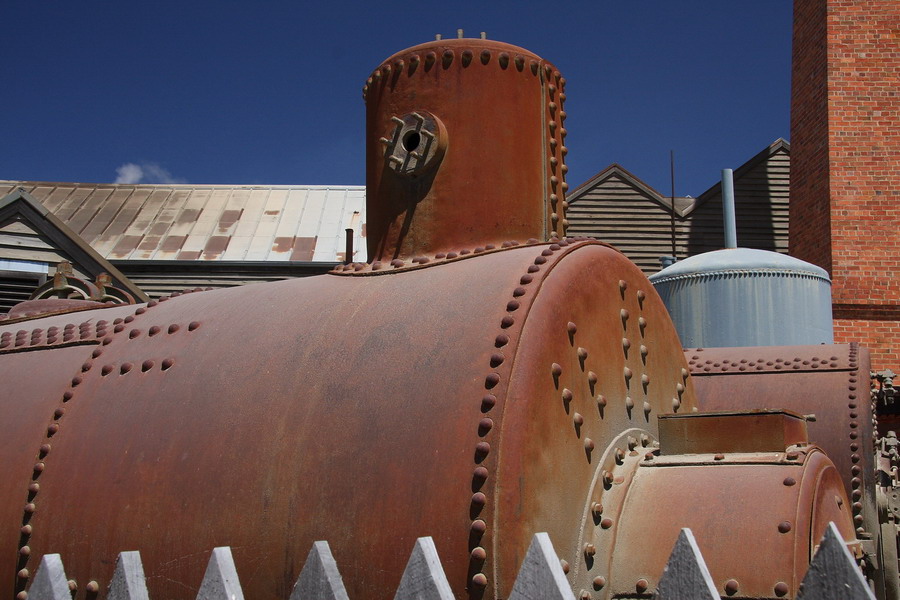 Old boiler at Sovereign Hill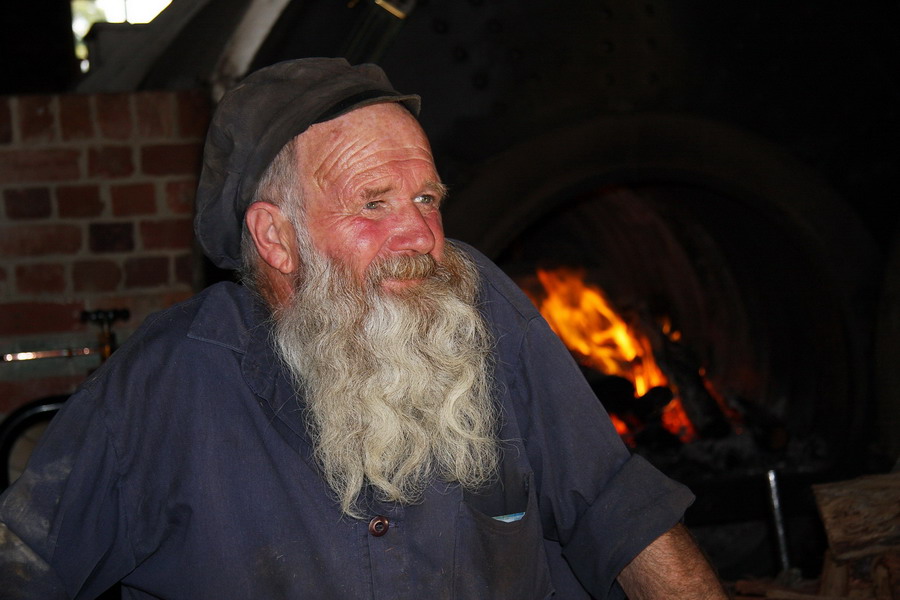 Sovereign Hill ironsmith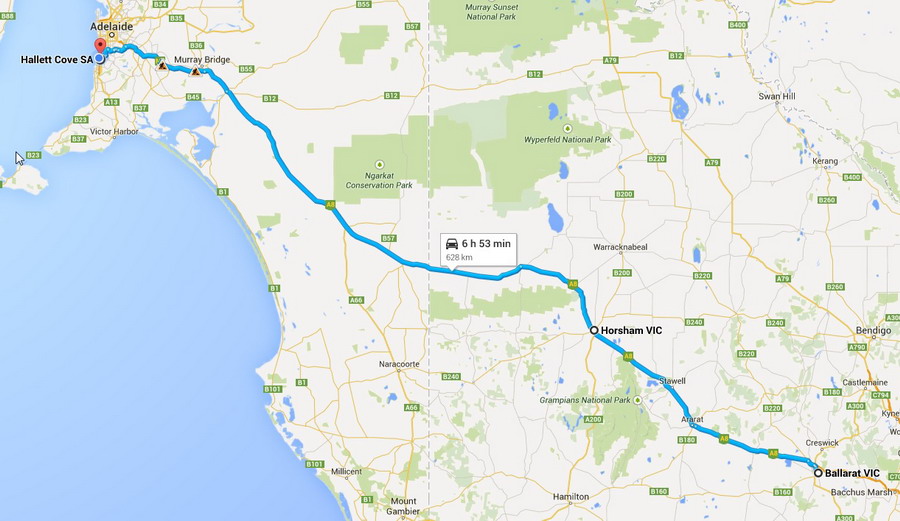 Dec 30th-31st (Days 18-19)
We finally drove back to Adelaide stopping over at Horsham