Apollonia
From the hill, one can see the undisturbed ruin of Apollonia. Being in Albania, there was no danger of being overrun by tourists. In fact, there was just myself and the guide!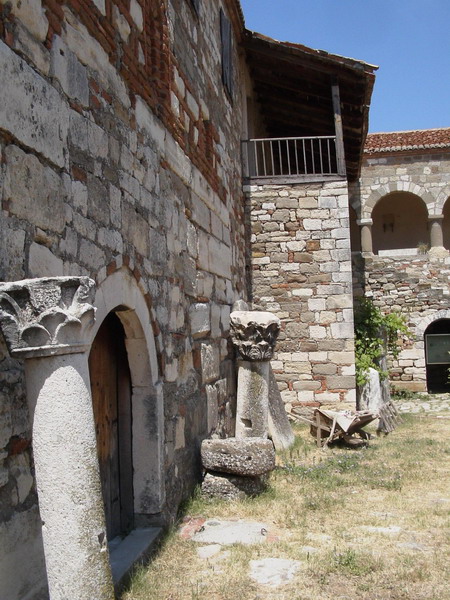 Apollonia
Inside the courtyard.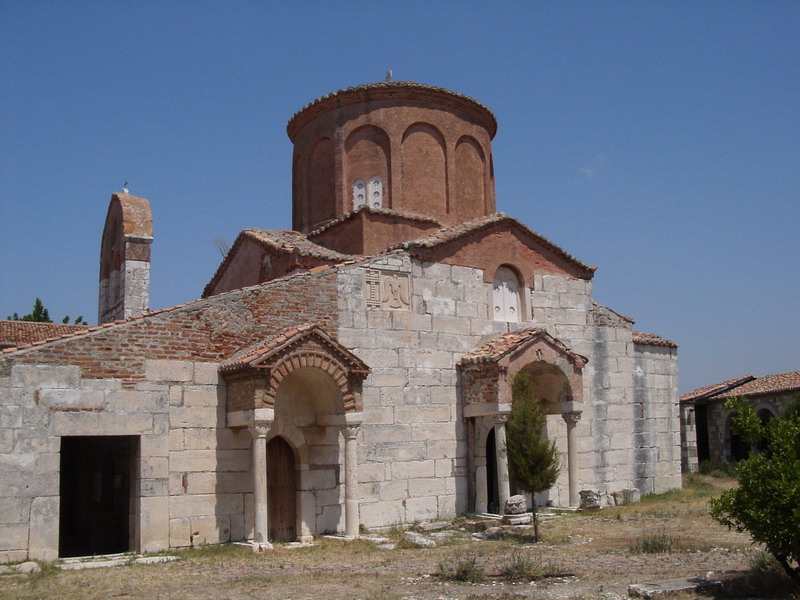 Apollonia
Church in the middle of the courtyard.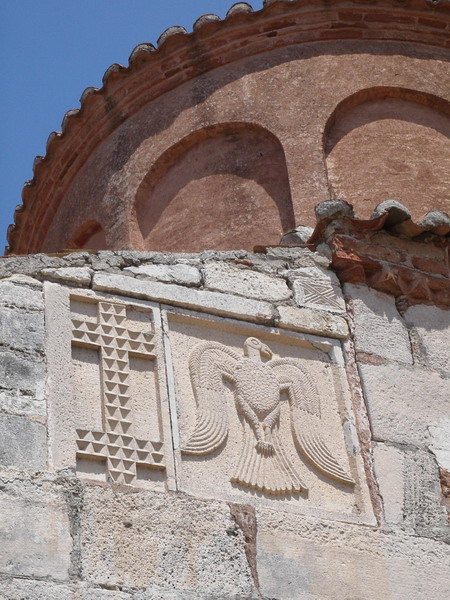 Apollonia
Stone relief of eagle.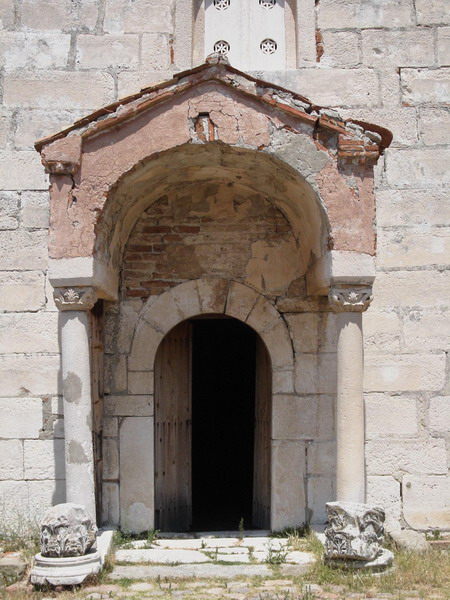 Apollonia
Silent portal
Apollonia
Inside the church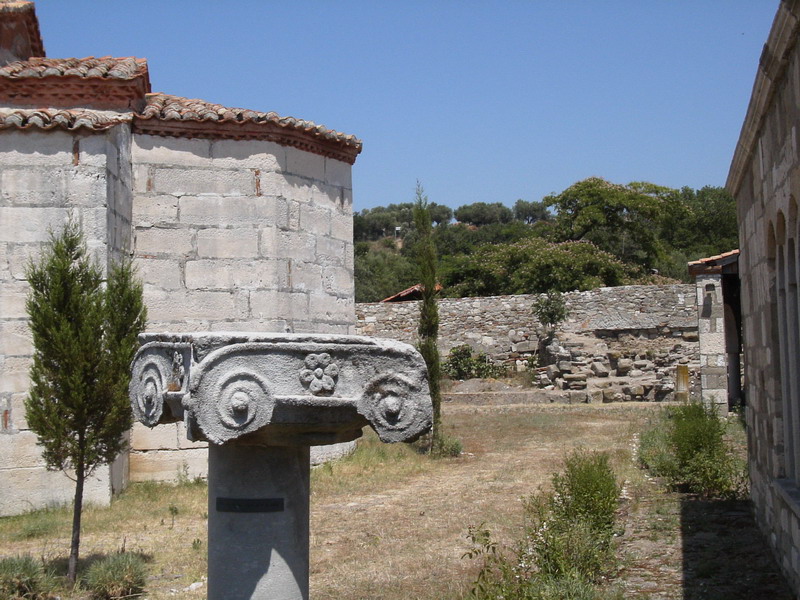 Apollonia
Column head in courtyard.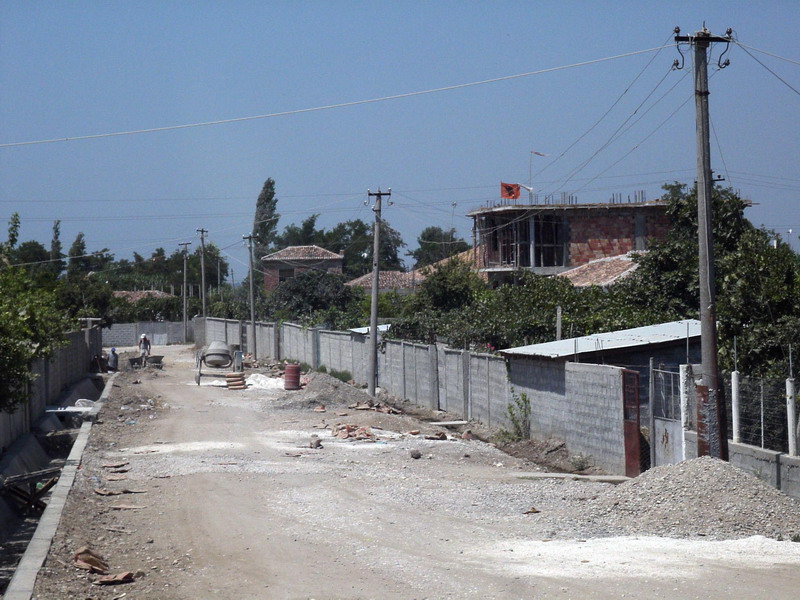 Driving back to Fier
On our way from Apollonia to Fier, we passed endless miles of houses under redevelopment. The street was just one construction site.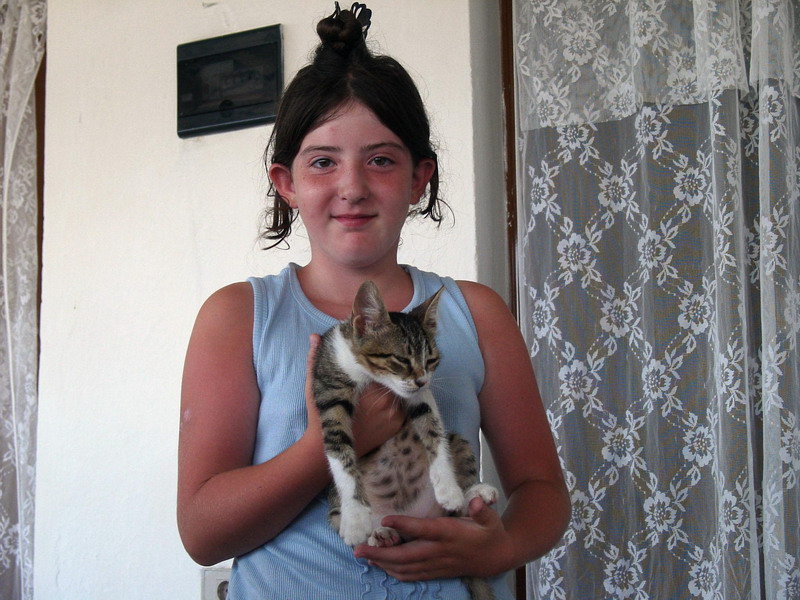 Girl with kitten
Just south of Vlorë on the coastline, we met up with some of the guide's family.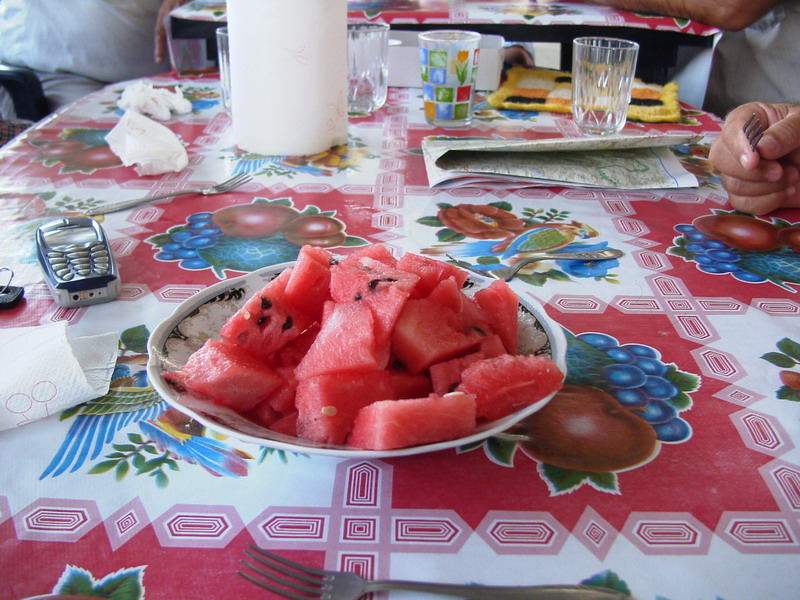 Eating watermelon
It is customary in Albania to offer guests, food and drink. In my case, it was watermelon.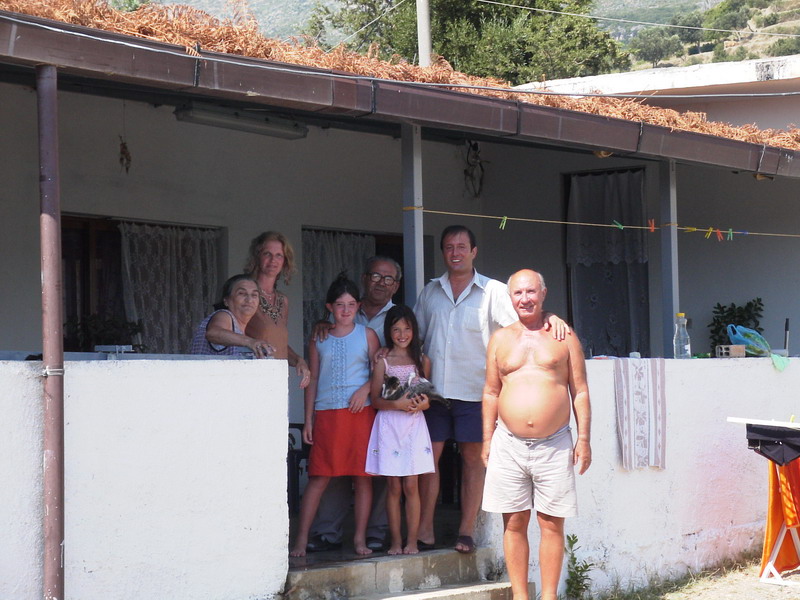 Saying goodbye
After saying goodbye to his family, we set off south over the coastal mountain pass to the seaside village of Dhërmi.
The mountain pass
Much of the road was like this.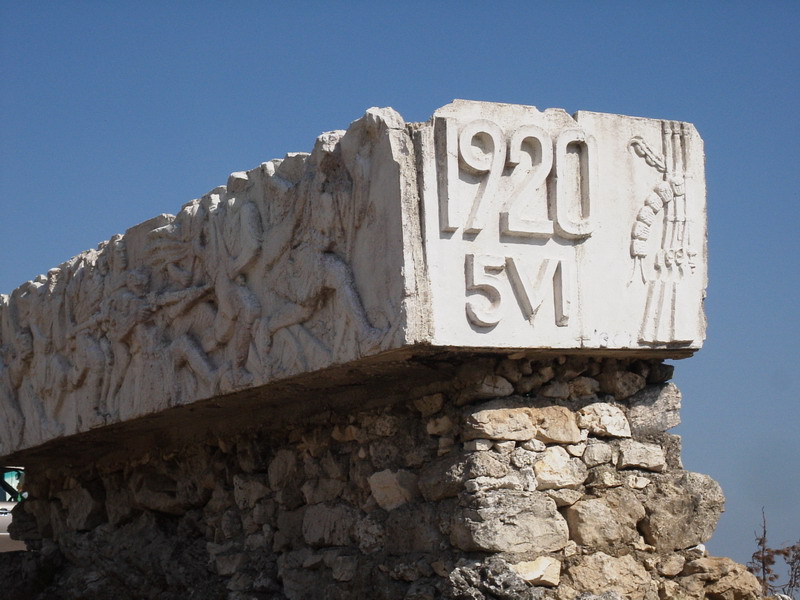 Summit of mountain pass
At about 6,000 feet, we get to the summit of the mountain pass. From here on south, a few daytrippers from Corfu sometimes make it this far.
The mountain pass
We wend our way south down the mountain pass towards the city of Sarandë. Although we never got to Sarandë, this city is often visited by visitors from Corfu as it is only just a few miles by ferry. This part of Albania is better for the tourist trade and much safer.
Looking down the mountain pass
In the distance, is the picturesque seaside town of Dhërmi.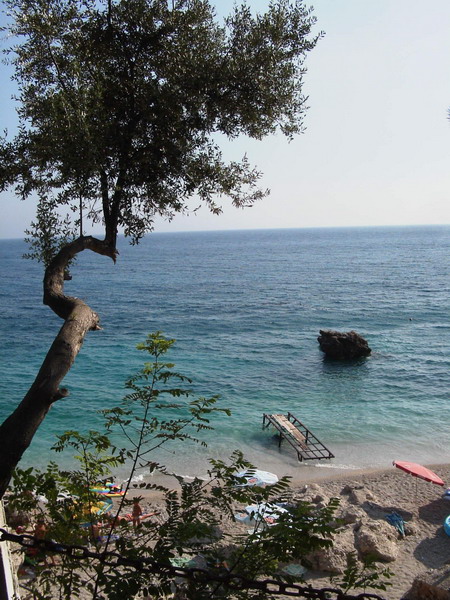 Inviting sea at Dhërmi
Clear beautiful sea near the town of Dhërmi.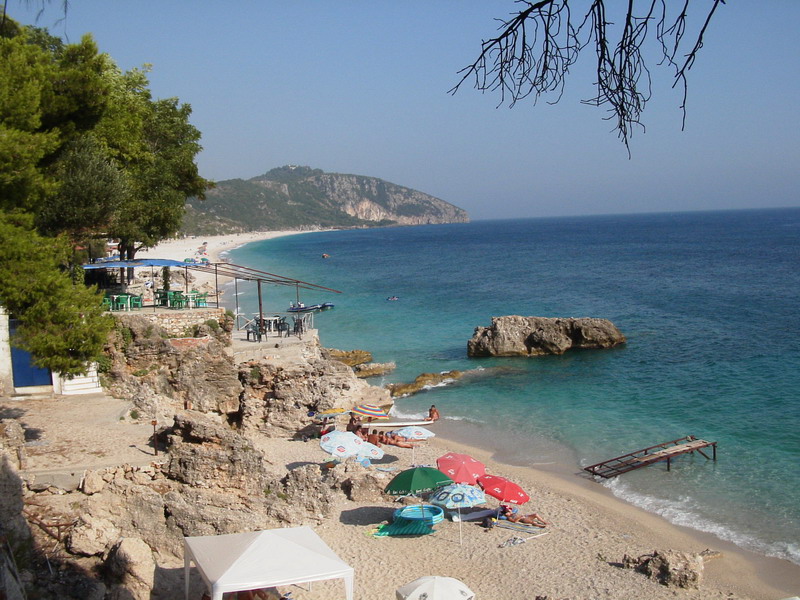 Beach at Dhërmi
One of the nicest spots I know for a seaside swim. Still unspoiled by progress.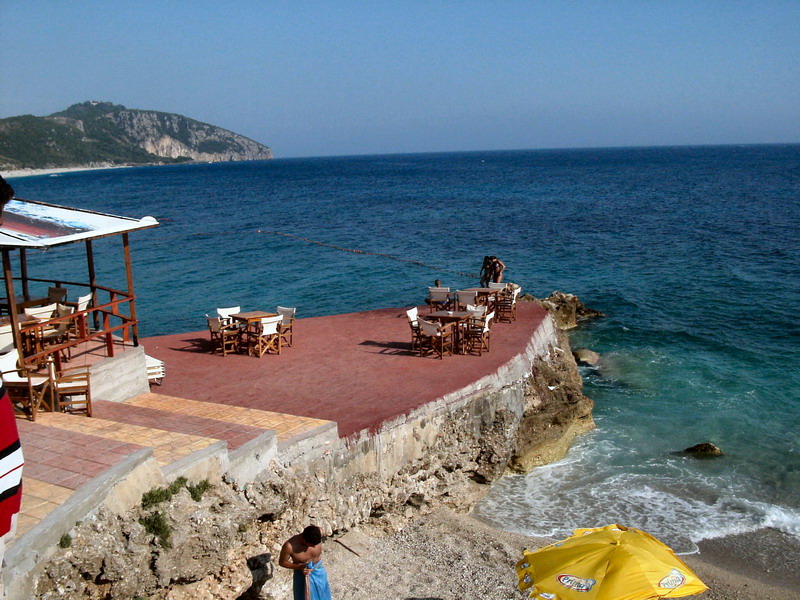 Outdoor dining at Dhërmi
What a place to enjoy lunch!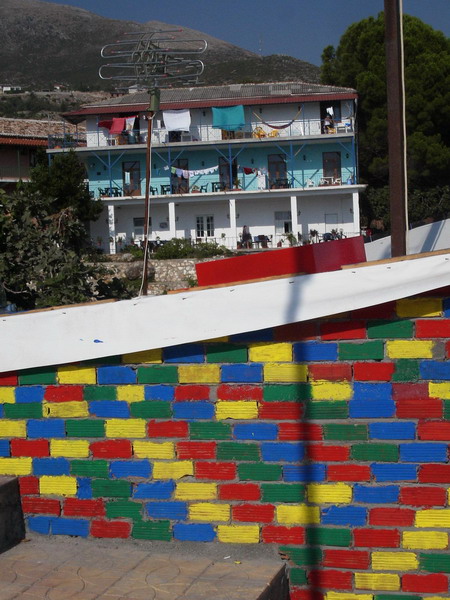 Colourful bricks in Dhërmi
More prolific use of garish colours!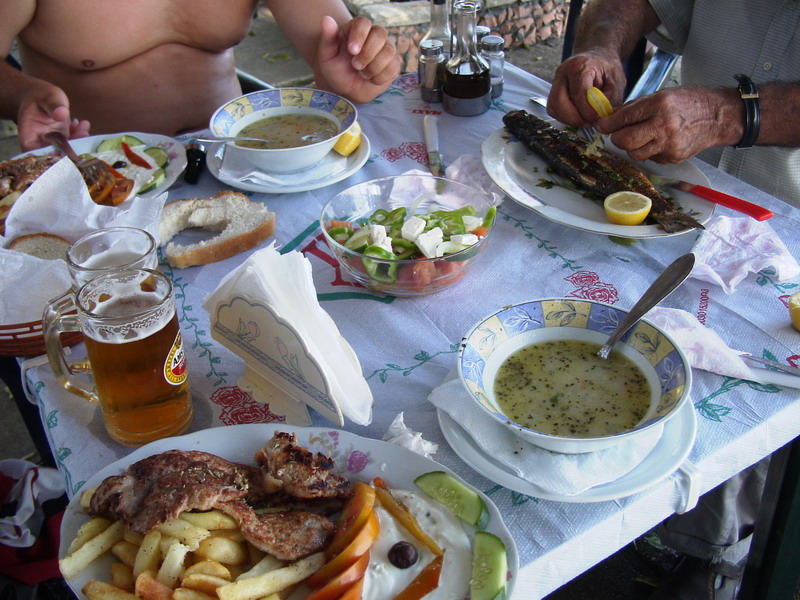 Good food in Dhërmi
Sitting outside looking at the blue sea and golden beaches while enjoying this meal was quite idyllic.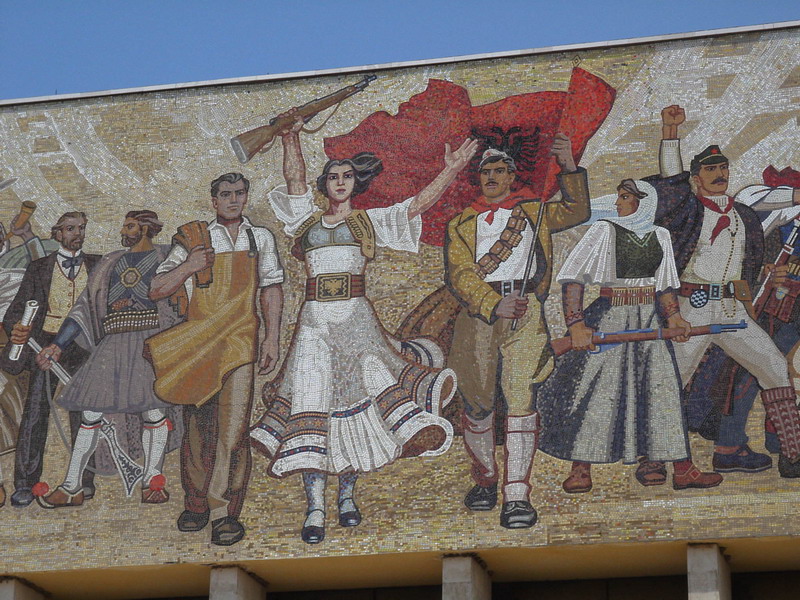 Mosaic on National Historical Museum
This impressive large mosaic on the façade shows ancient Illyrians, Albanian nationalists and anti-Axis guerillas fighting for Albanian freedom. The communist red star in the centre was removed in 1994.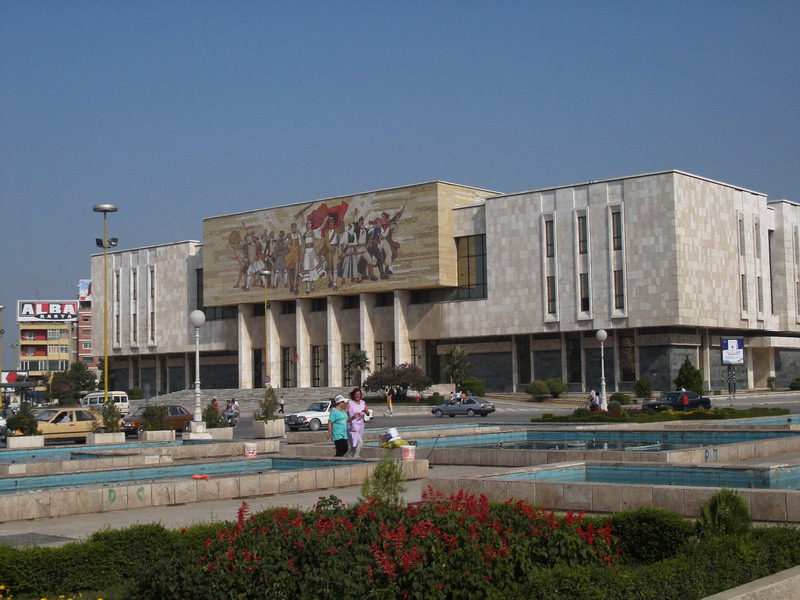 National Historical Museum
Dominating Skanderbeg Square, is the National Historical Museum.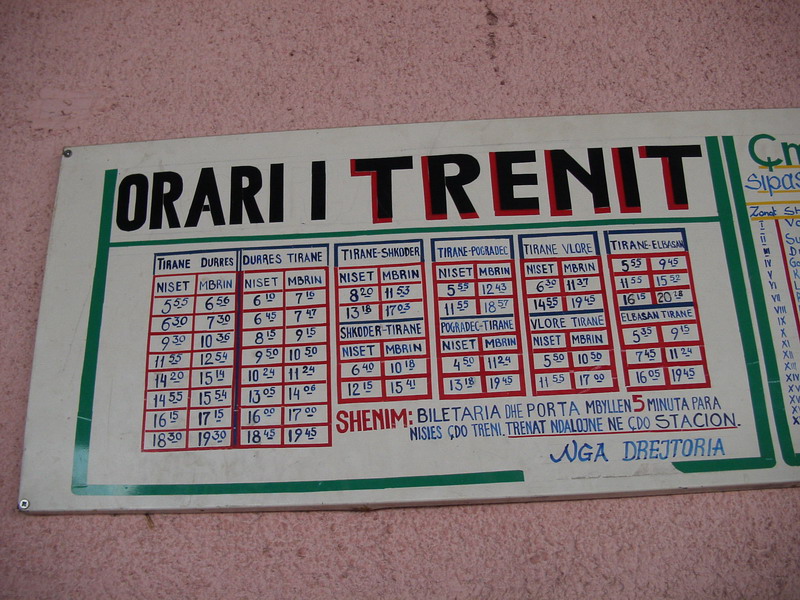 The train timetable
Making sure I don't miss the last train from Durrës!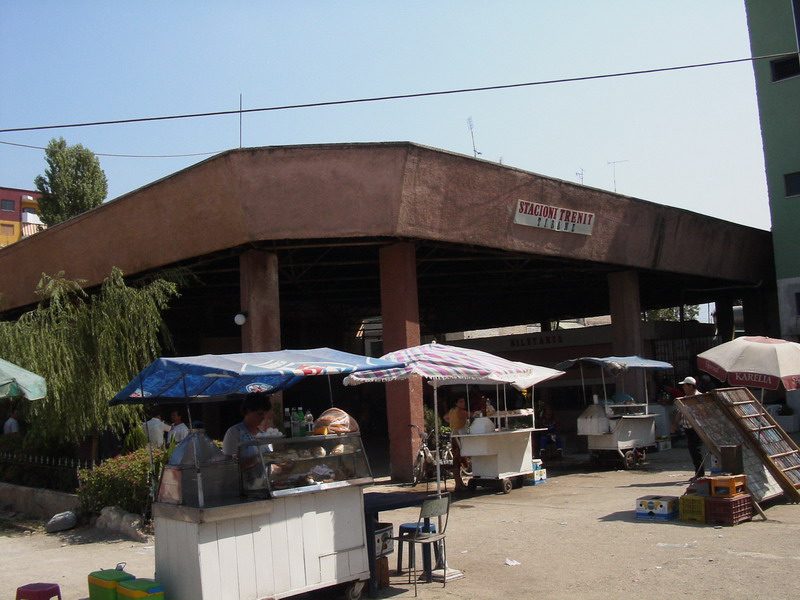 Tirana train station
I wanted to travel to Durrës by train from Tirana, which was an experience in its own right. This is the very plain-looking train station in Tirana.
Inside Tirana train station
Worringly empty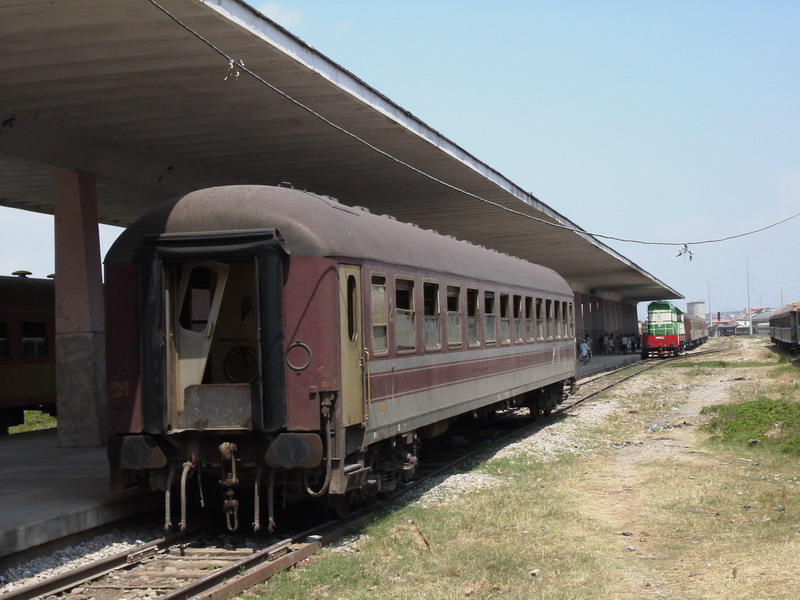 Tirana train station
This is it! Tirana's rolling stock. I was going to travel in this?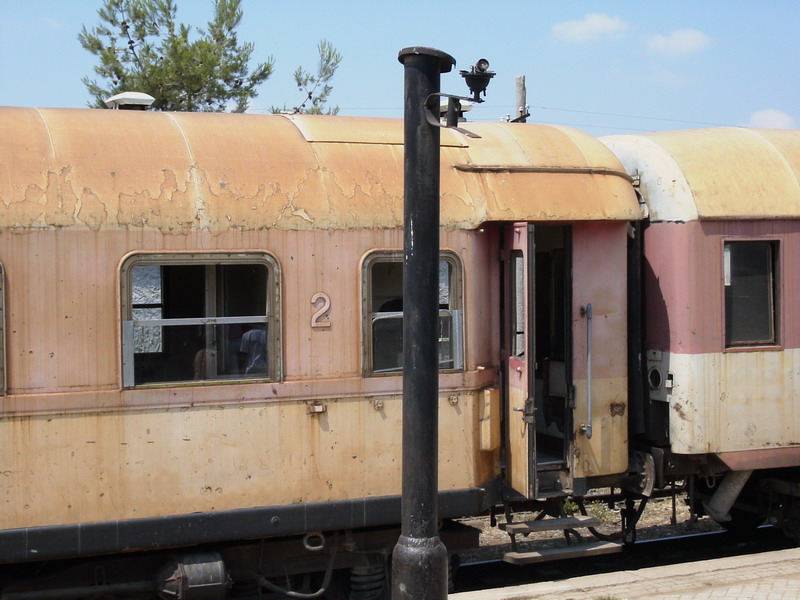 Second class?
Fancy a long train journey from Tirana to Vlorë? You might never make it! And yes, this is actual running rolling stock.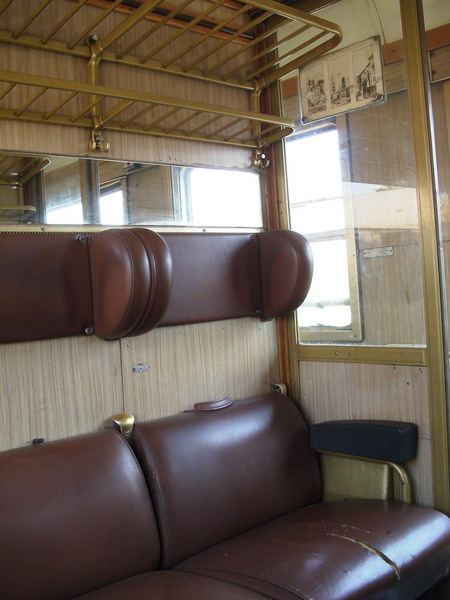 Inside the train
Although very badly in a state of dilapidation, the seats were surprisingly comfy!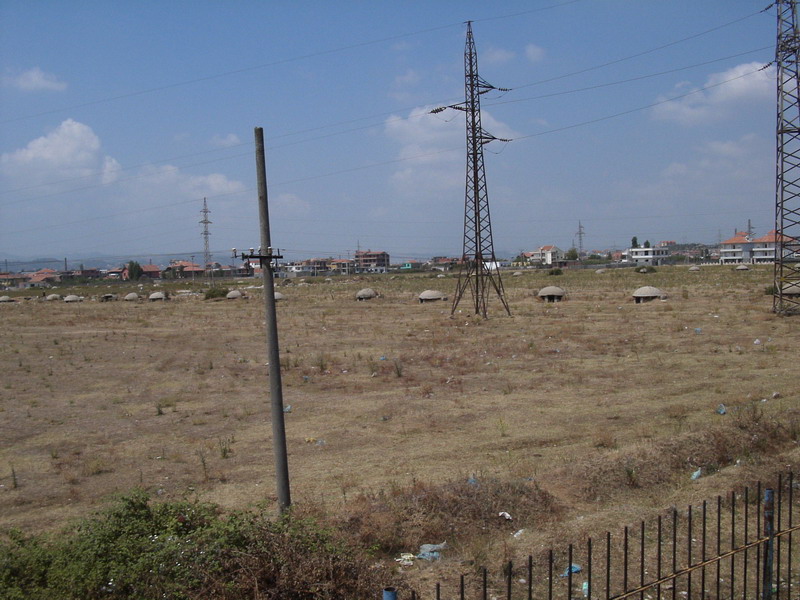 The concrete bunkers
From the train window departing Tirana for Durrës, you can spot some of Albania's infamous concrete bunkers. These were placed during Enver Hoxha's reign to protect Albania from outside forces. Apparently, they were so well built, that they cost far too much to have them removed!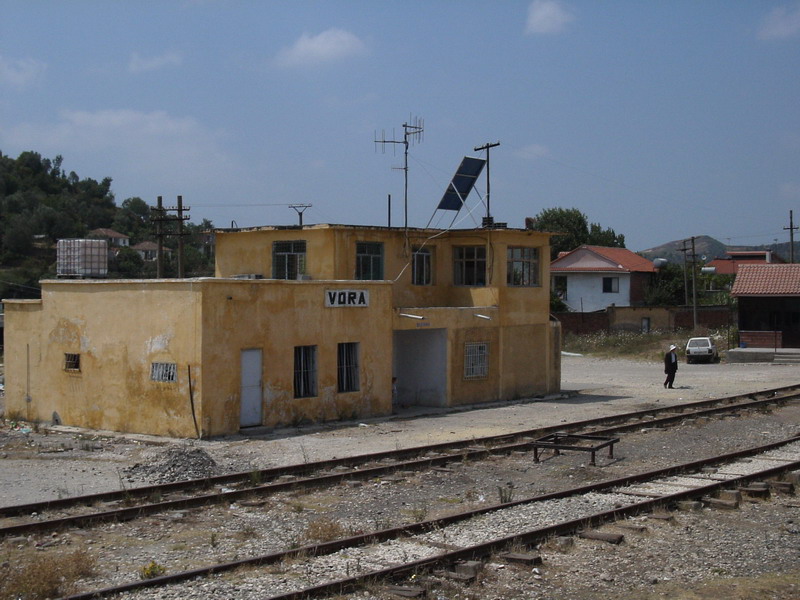 Railway station halt
There were several little station halts between Tirana and Durrës, all in terribly bad condition. The train never managed to exceed more than 25 mph due to the badly maintained trackwork.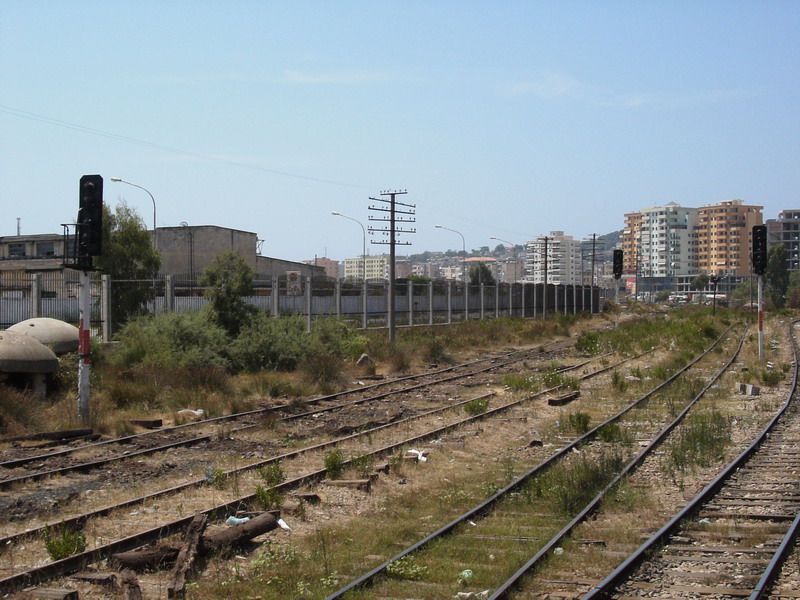 Approaching Durrës
Overgrown track beds and scattered rubbish made me forget why I decided to take the 40km long train journey.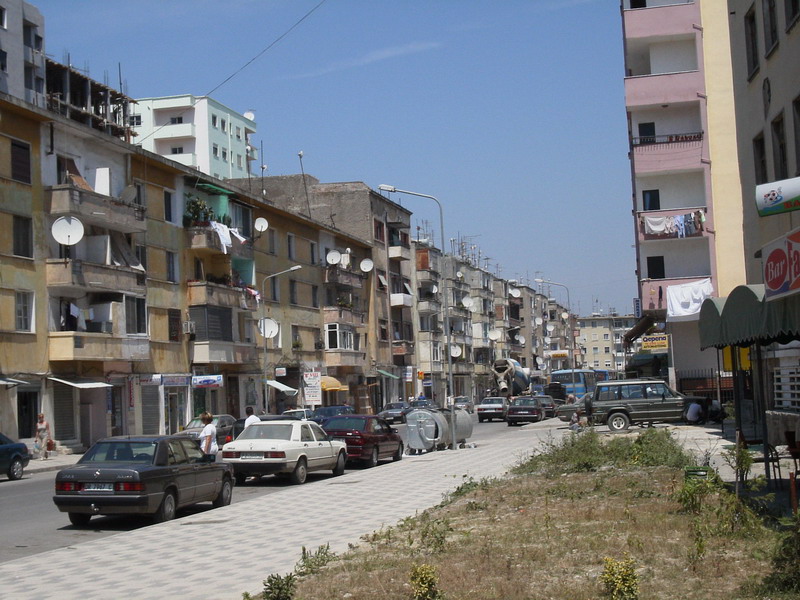 Satellite-cluttered street in Durrës
Bland-looking buildings complete with satellite dishes along a street in Durrës.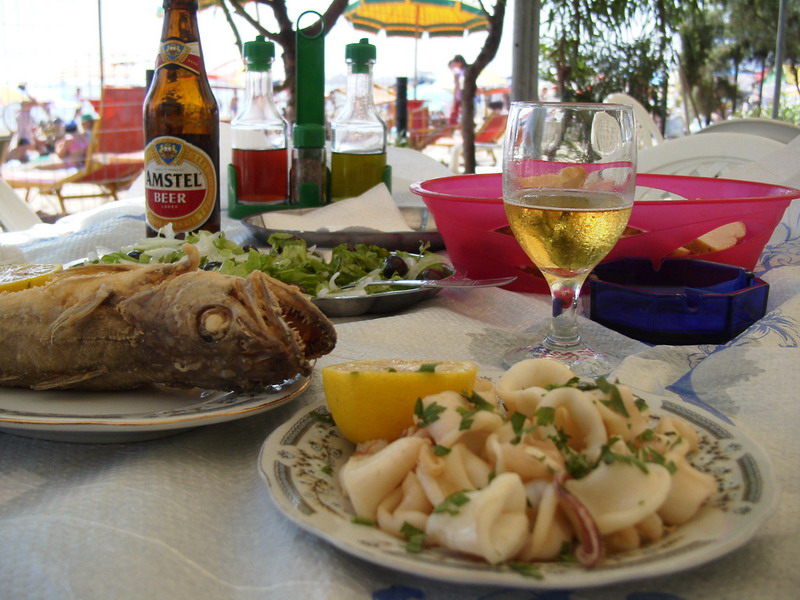 Lunch near the beach
I enjoyed salad, fish and squid in an outside café just next to the beach in Durrës.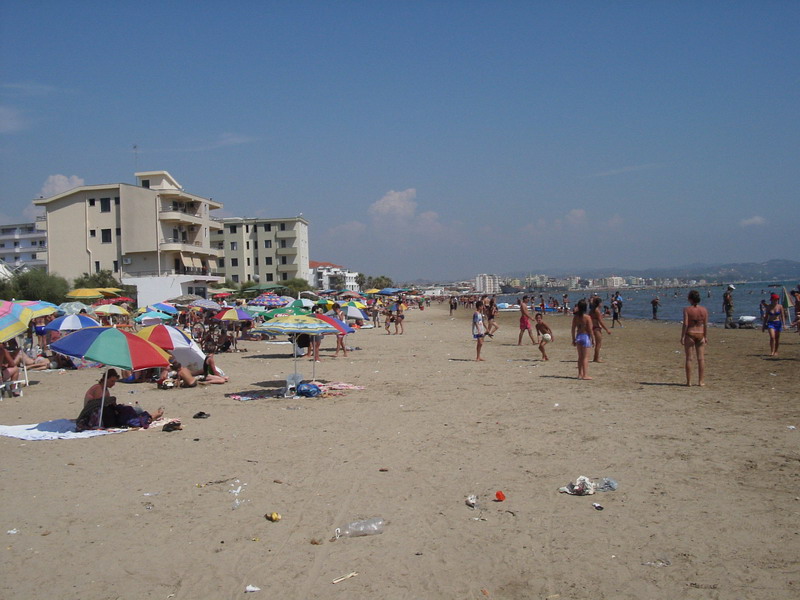 Beach in Durrës
Not a very good example of an Albanian beach, this is the easiest to get to for Tirana and Durrës residents. Litter is a constant problem in urban areas in Albania.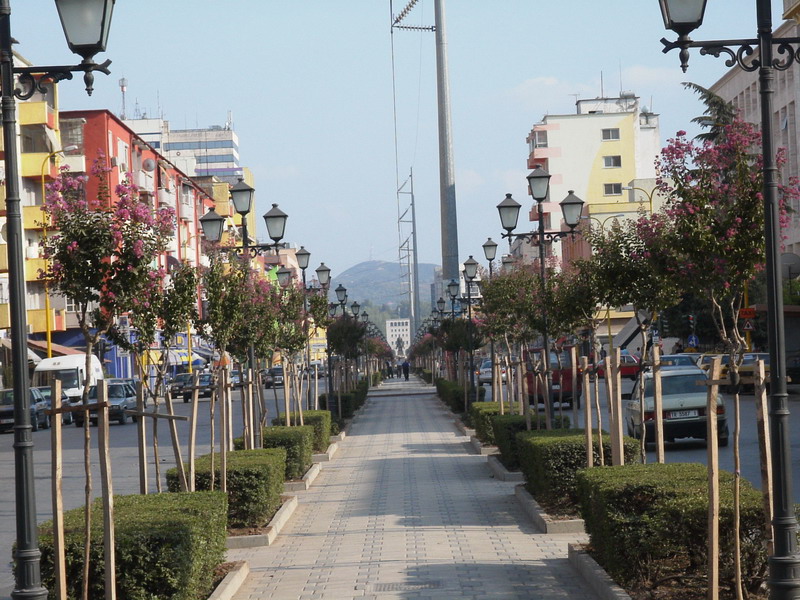 Elegant avenue in Tirana
Looking down a wide separated street leading from the train station to the university in Tirana.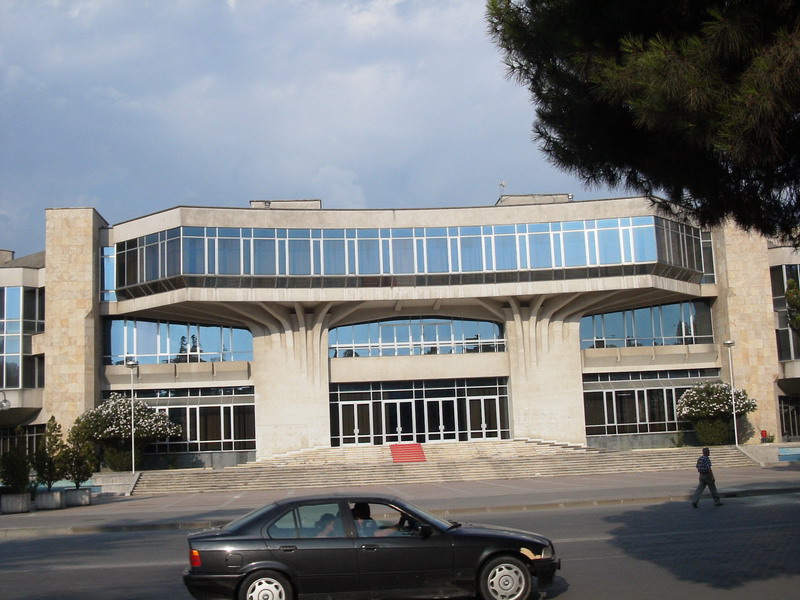 Parliament Building, Tirana
Attractive modern building where the legislation of Albania meets.
Tirana University
Sitting on the end of the wide avenue, lies one of the university buildings.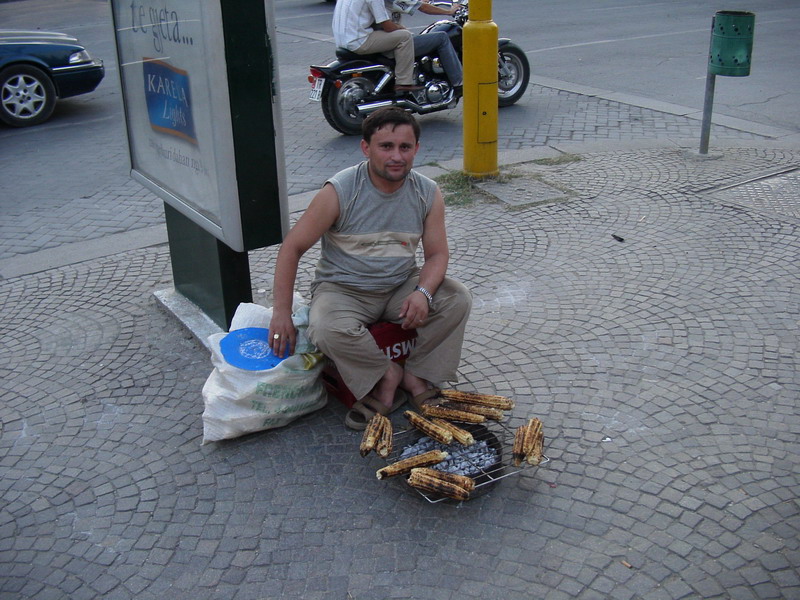 Another corn-on-the-cob vendor
I was a little peckish, so I purchased one of these corn-on-the-cobs. It was a little dry, but quite tasty.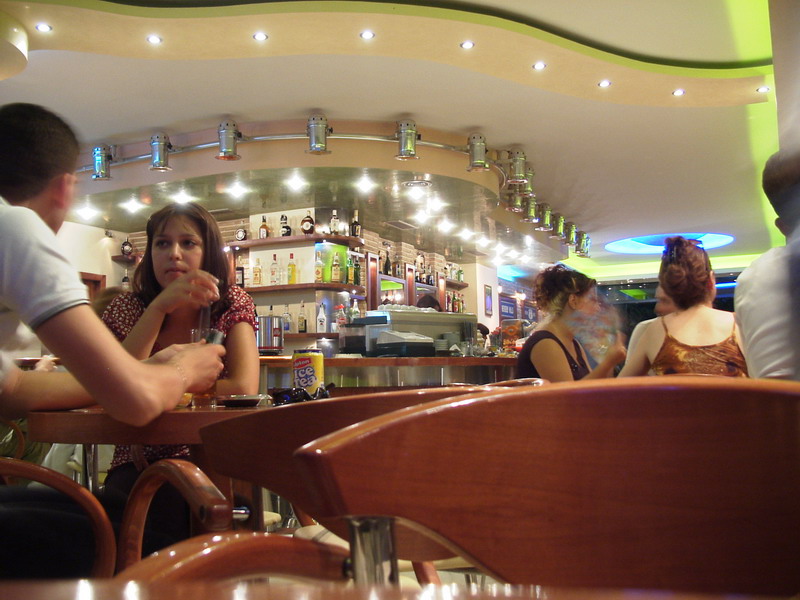 Nightlife in Tirana
Tirana, surprisingly, has a number of nice little bars.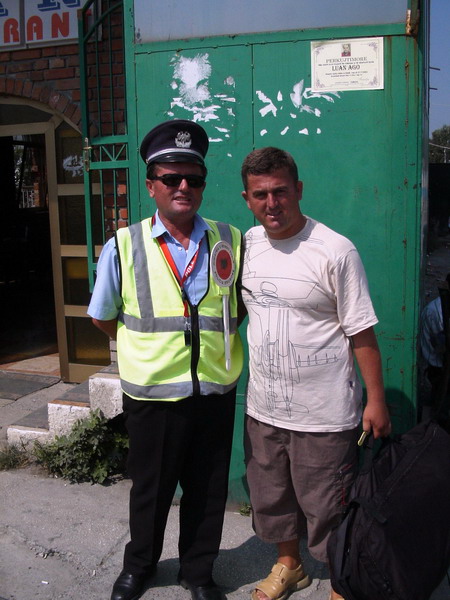 Guide posing with Policeman
On the last day at the airport, my guide posed with this Albanian police officer.
Rinas International Airport
Albania's only international airport.
Greek businessmen
Before setting off back to the UK, this man was trying to translate the lunch menu for me.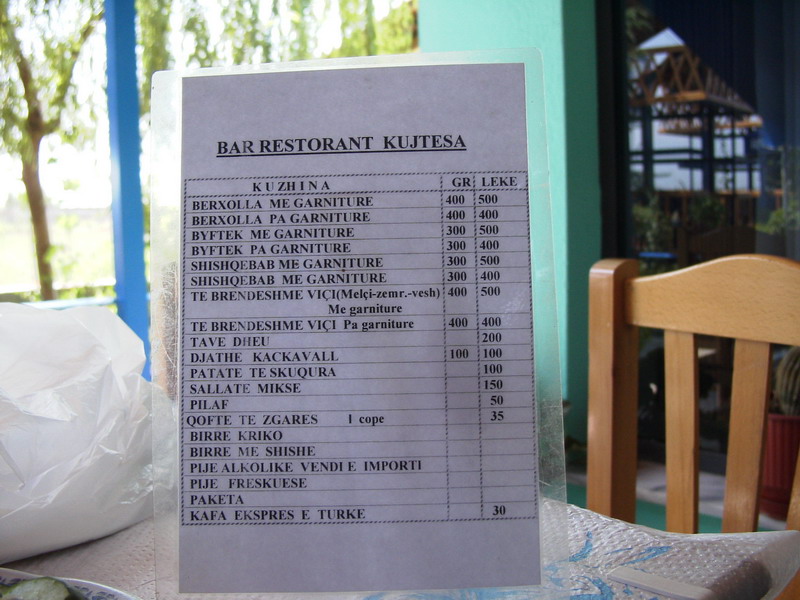 An Albanian restaurant menu
Here's an example of an Albanian menu. Much of the food was very much Greek in style.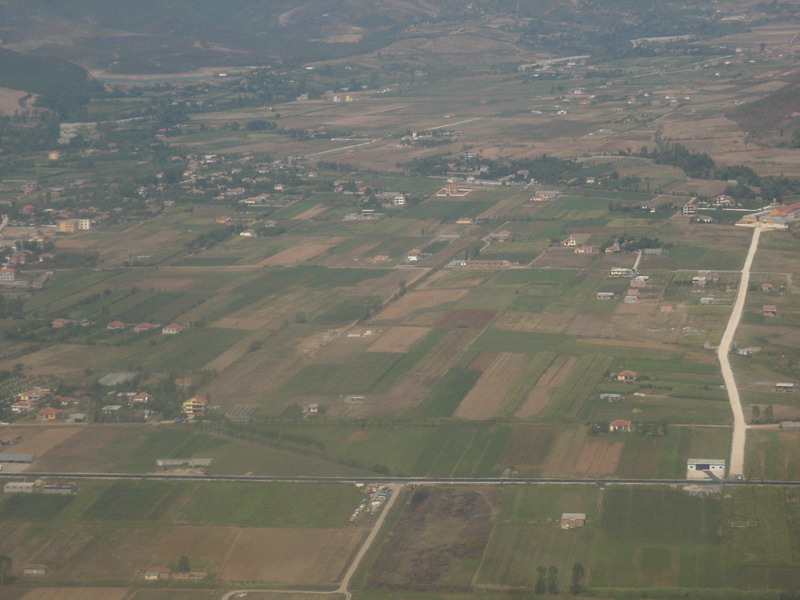 Albania from the air
Here's the view just after taking off.