May 2003. Here are a few selected shots of my first visit to Madrid. Or for that matter, Spain. Loved the architecture, food and the nightlife.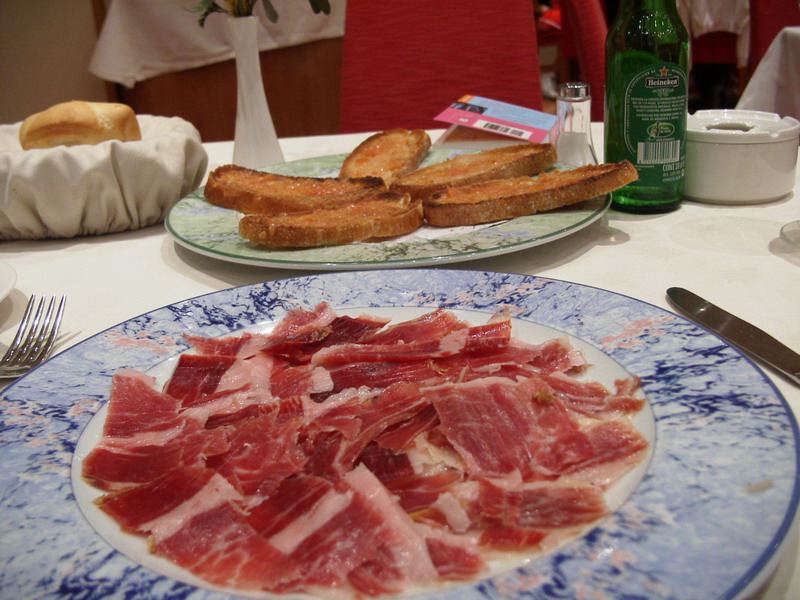 Delicious Spanish ham
Pata Negra ham – the best in the world!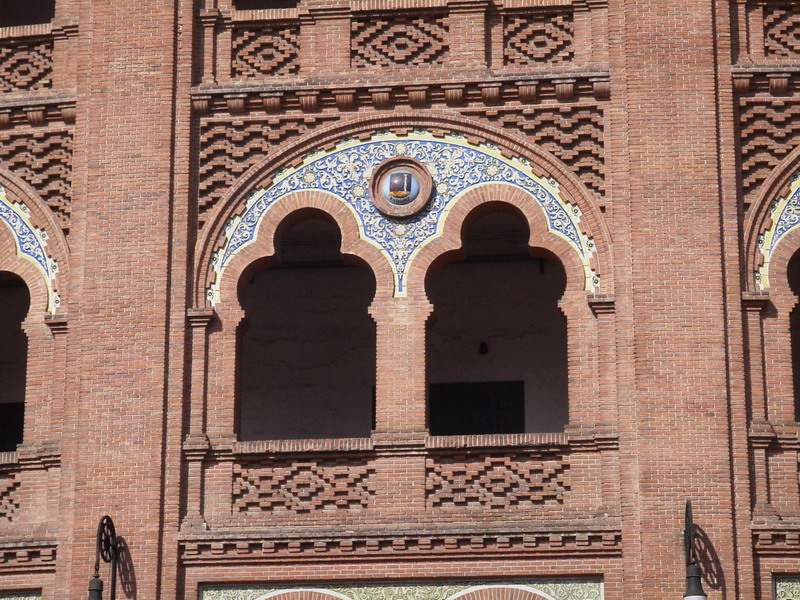 Las Ventas bullfight stadium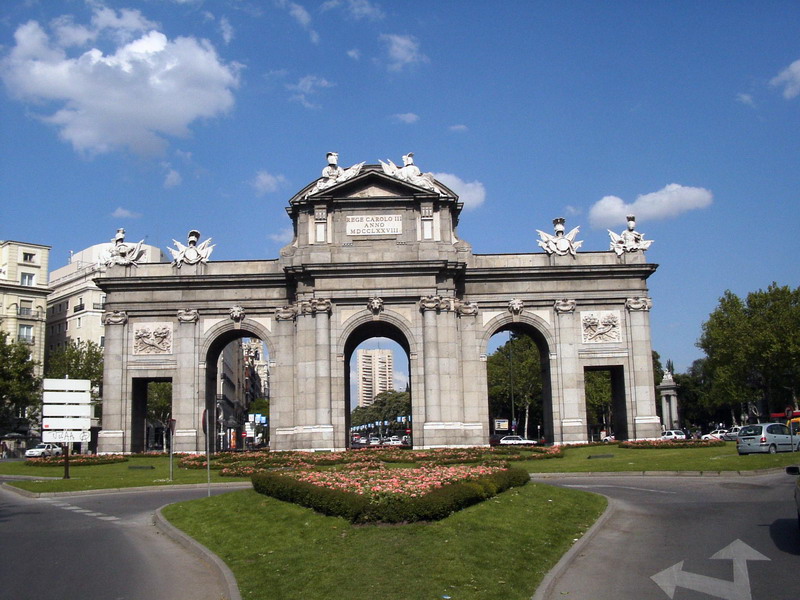 Plaza de la Independencia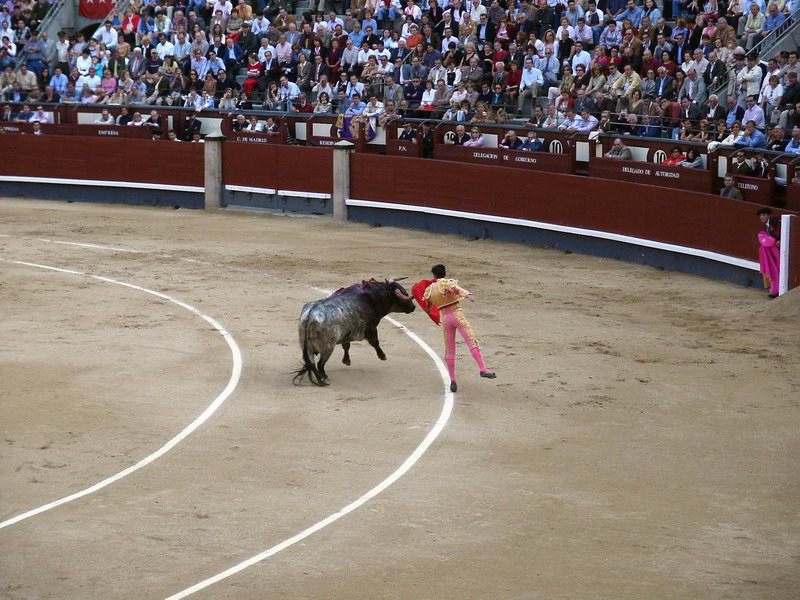 Bullfighting
First (and last) time to a bullfight!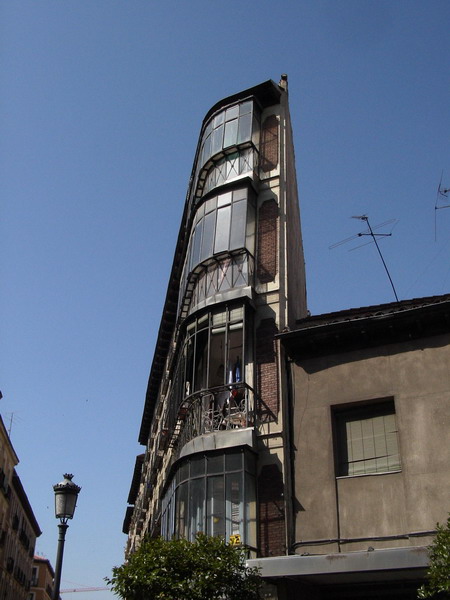 Unusual row of flats with curved windows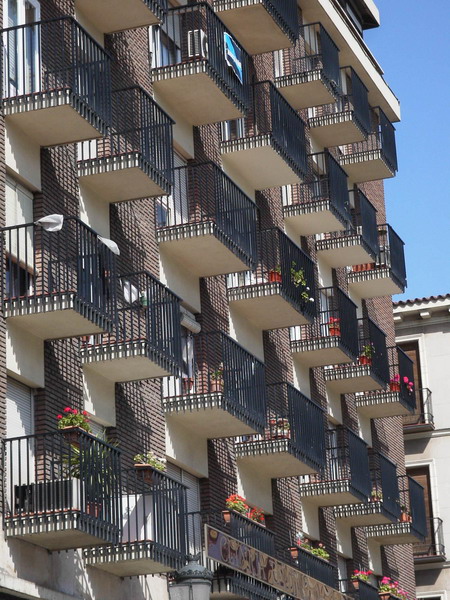 Modern flats with balconies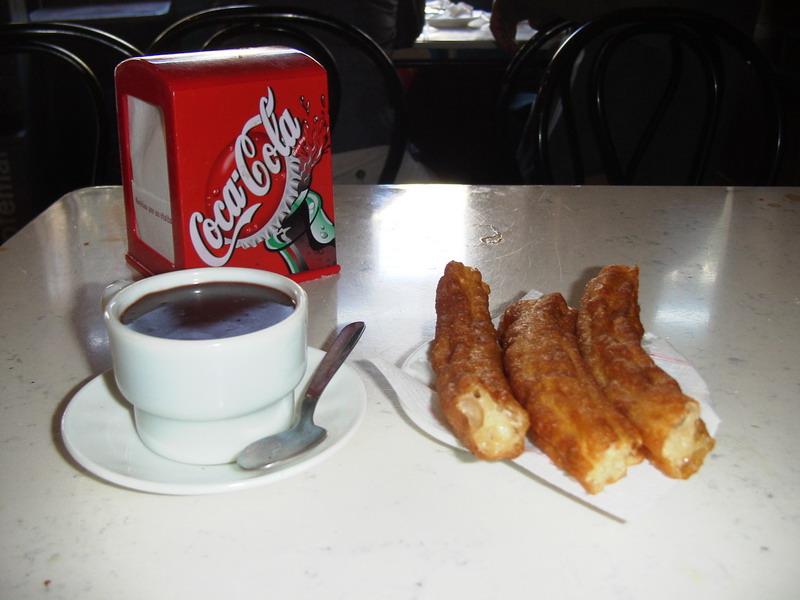 Churros and chocolate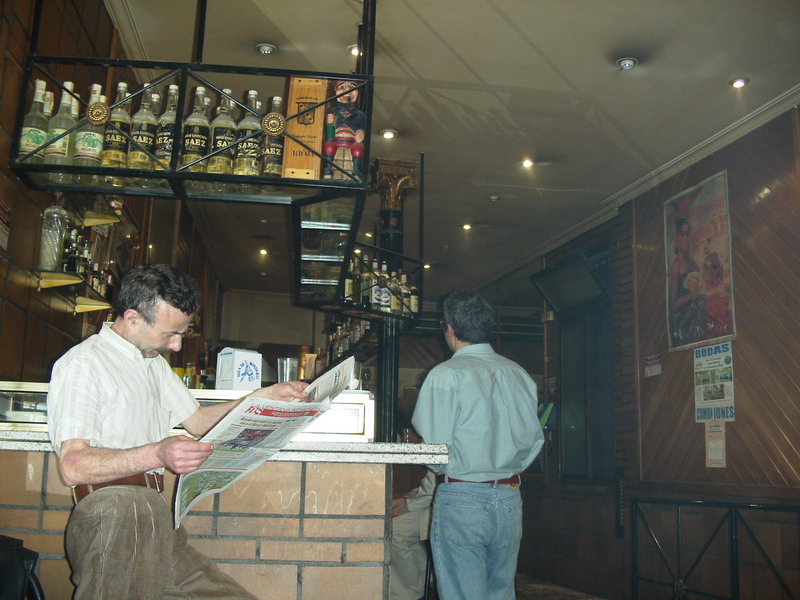 At the churreria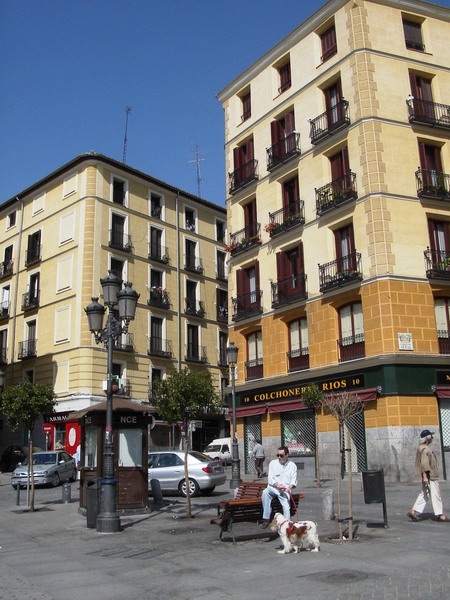 Lavapiés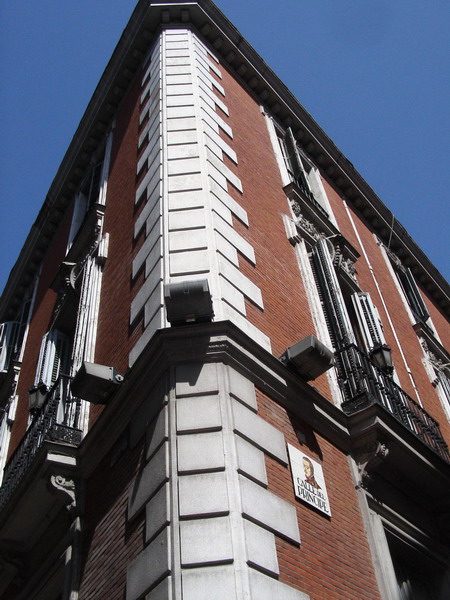 Corner of red-brick building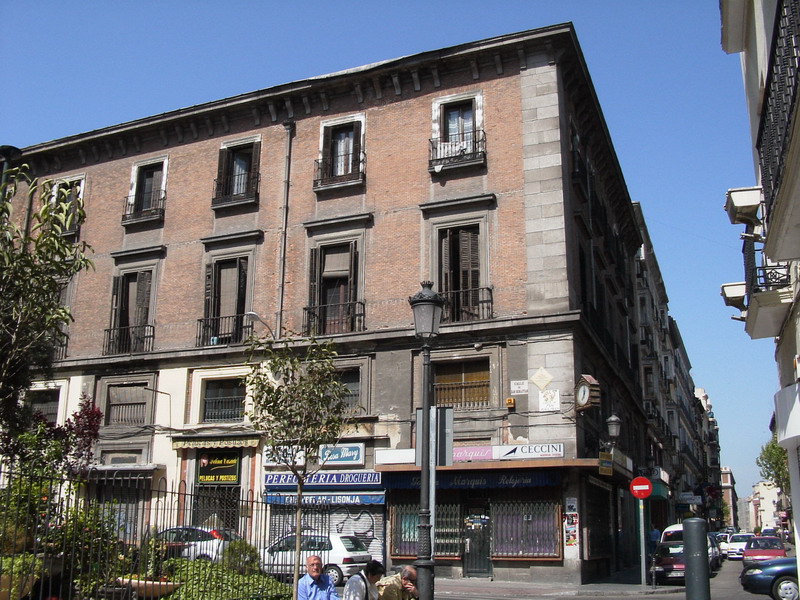 Sun-baked building in the square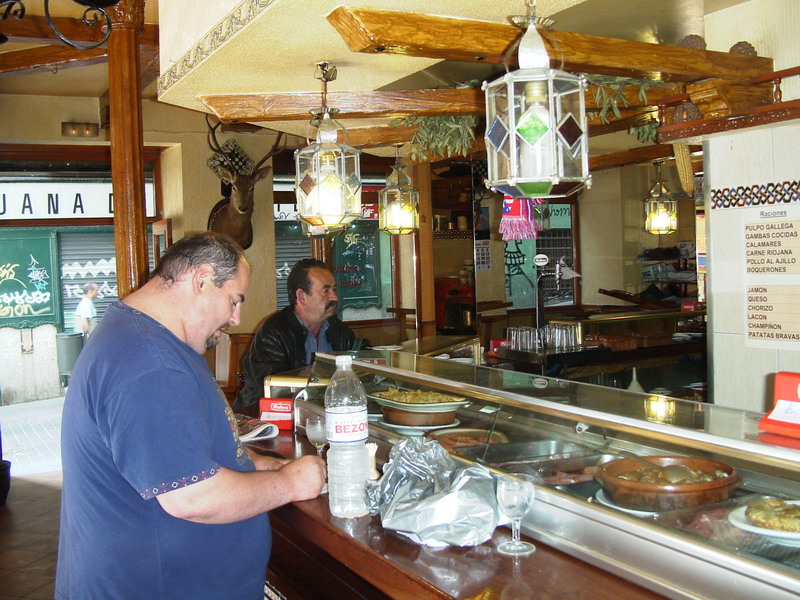 Bar in Lavapiés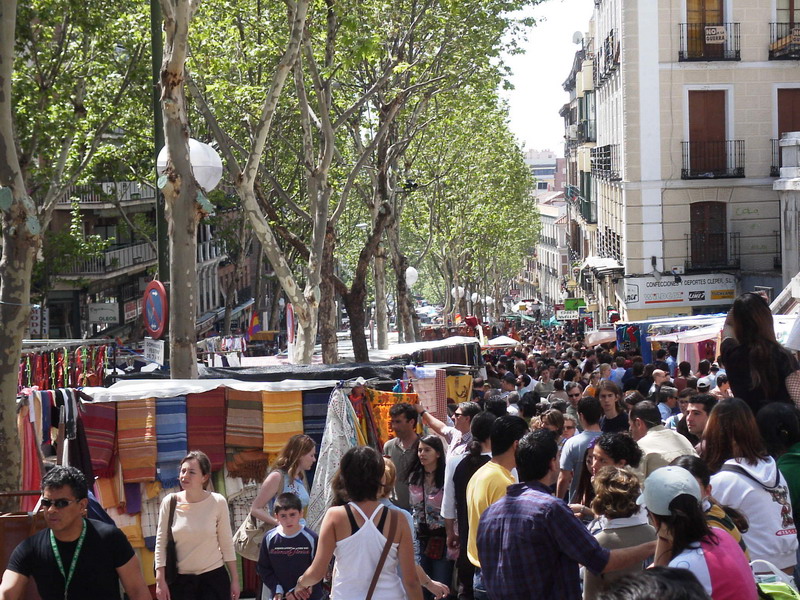 The Rastro flea market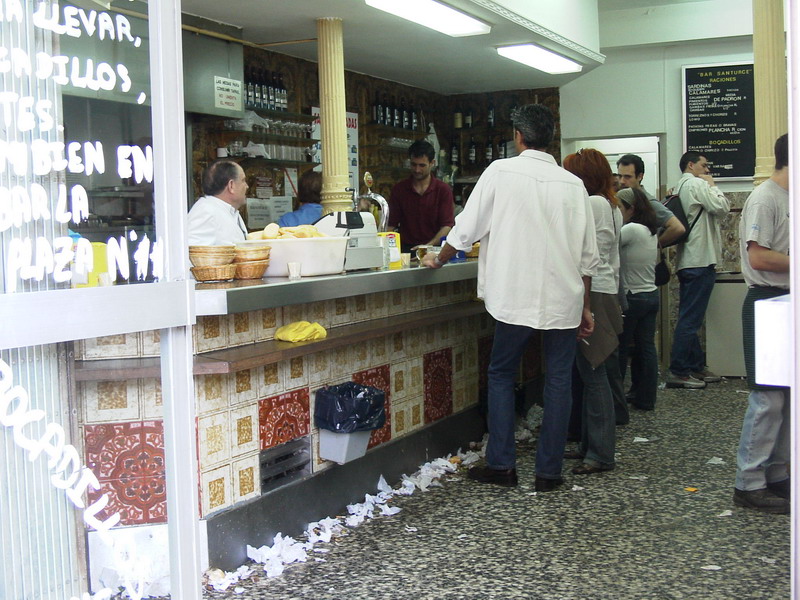 Another typical bar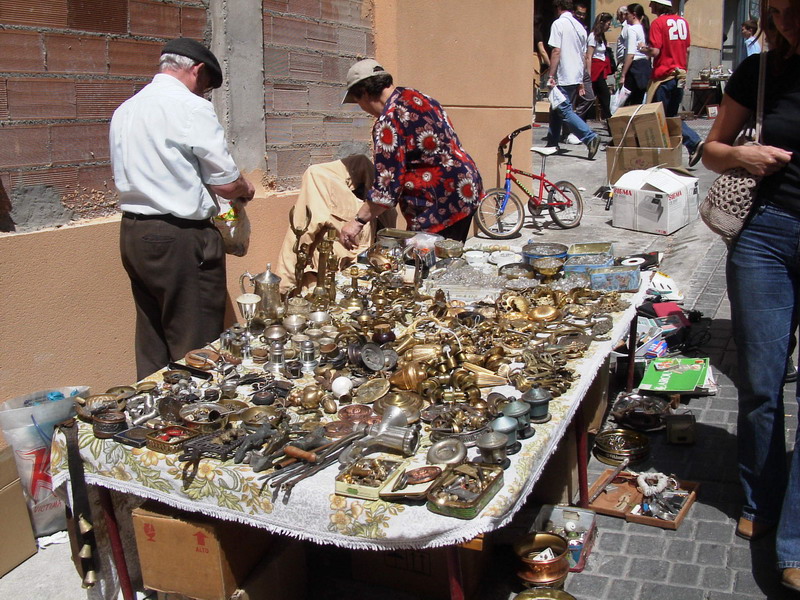 At the Rastro flea market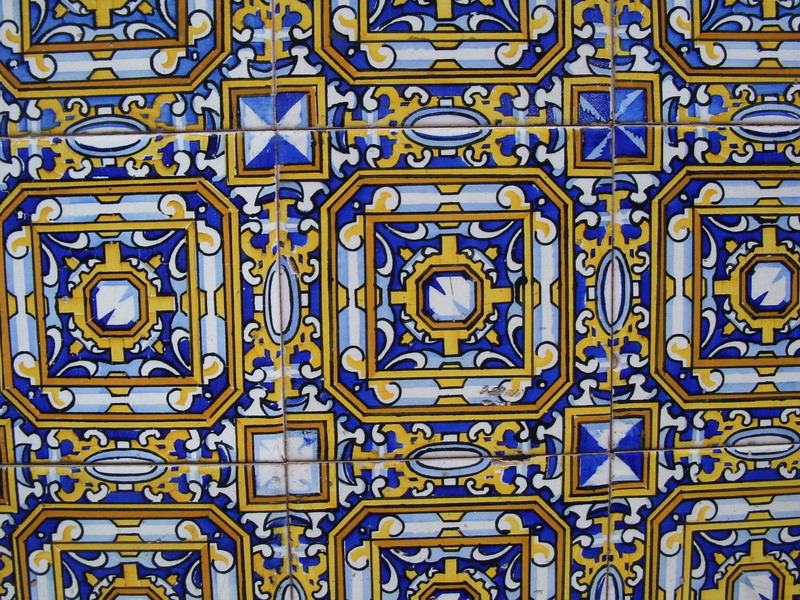 Tiled-building close-up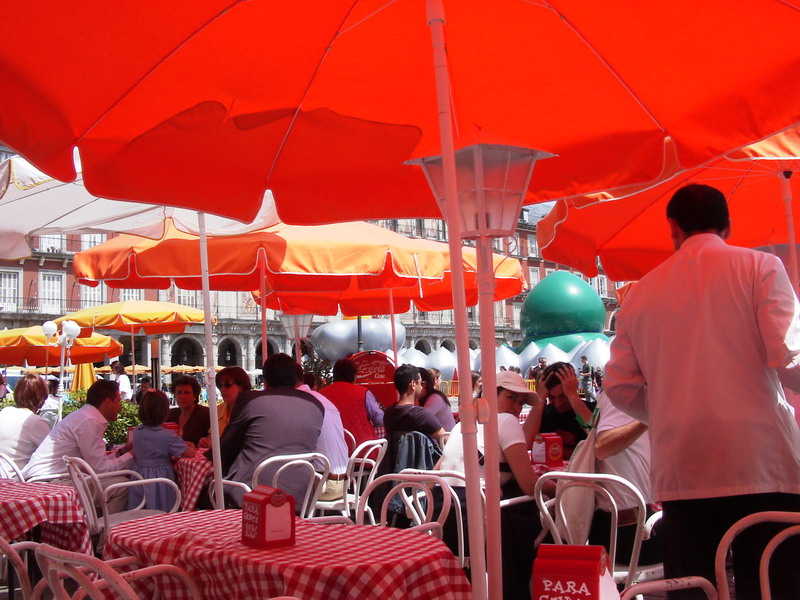 Café at Plaza Mayor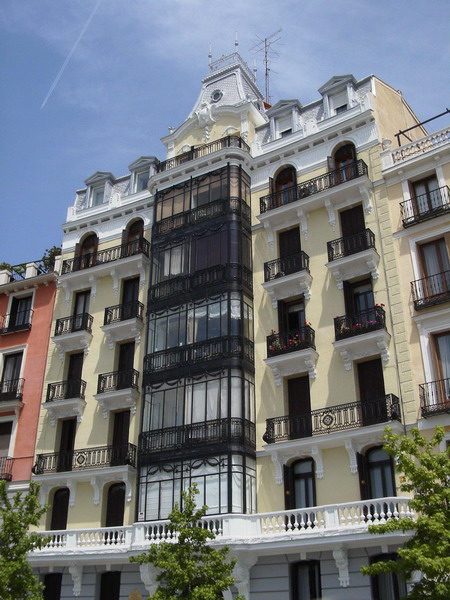 Elaborate curved window design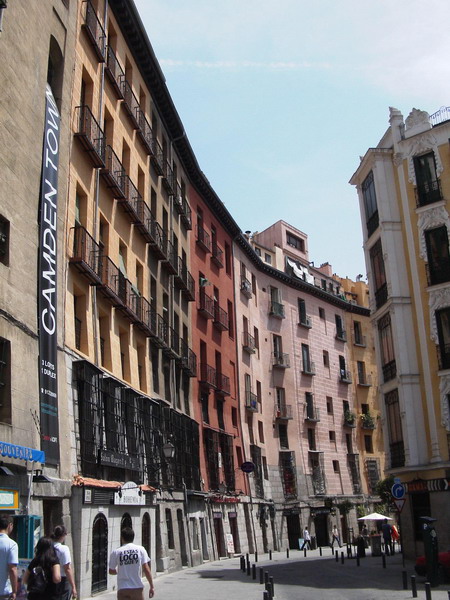 Renovated Old Madrid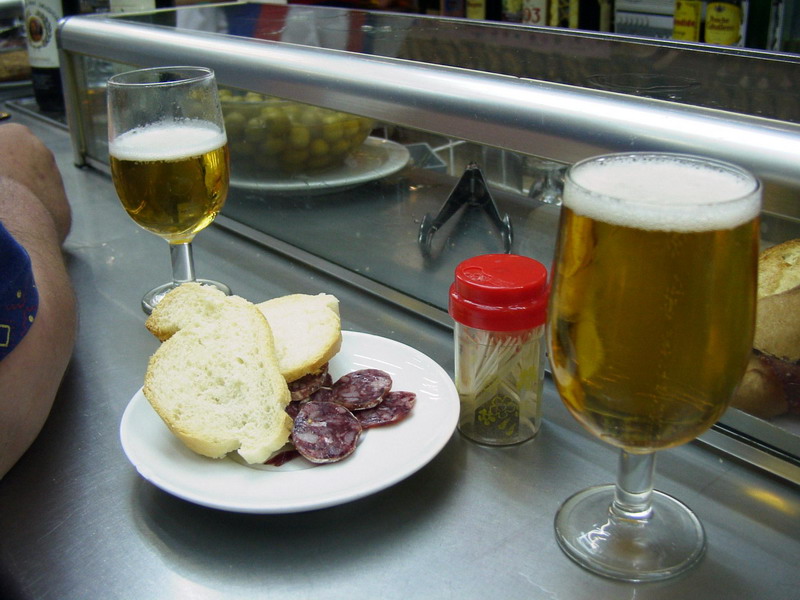 Drink and eat at the ham museum
At the Museum of Ham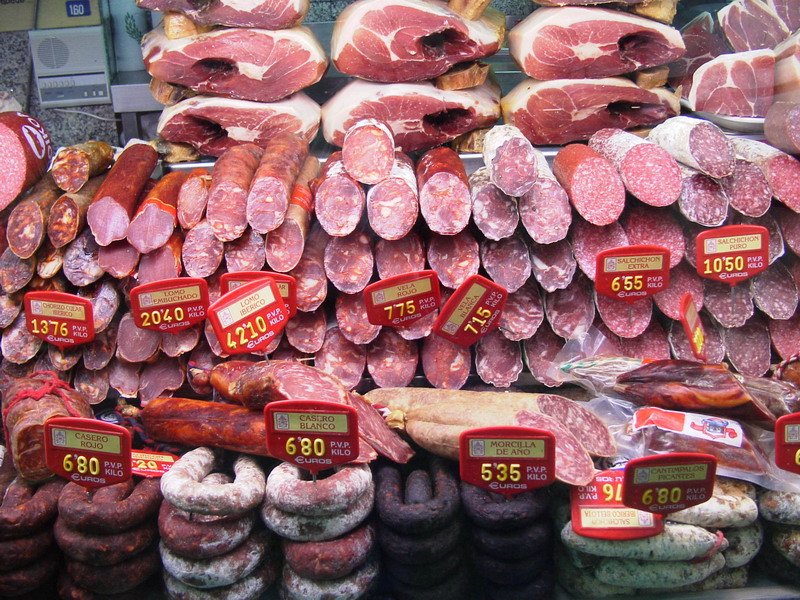 Sausages and more sausages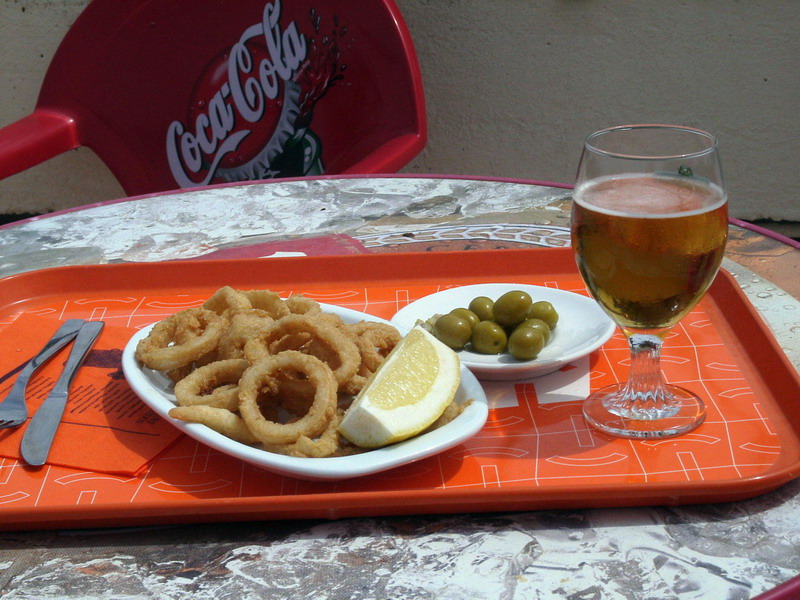 Calamari and green olives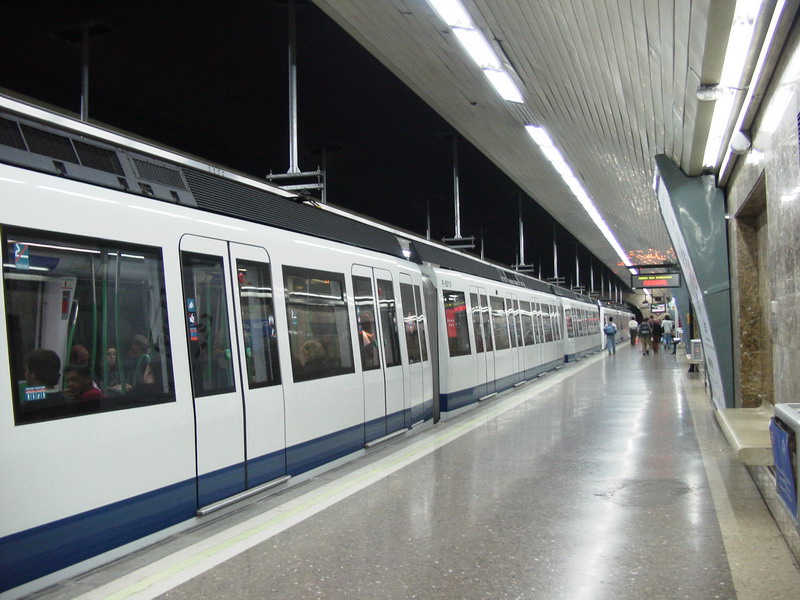 The Metro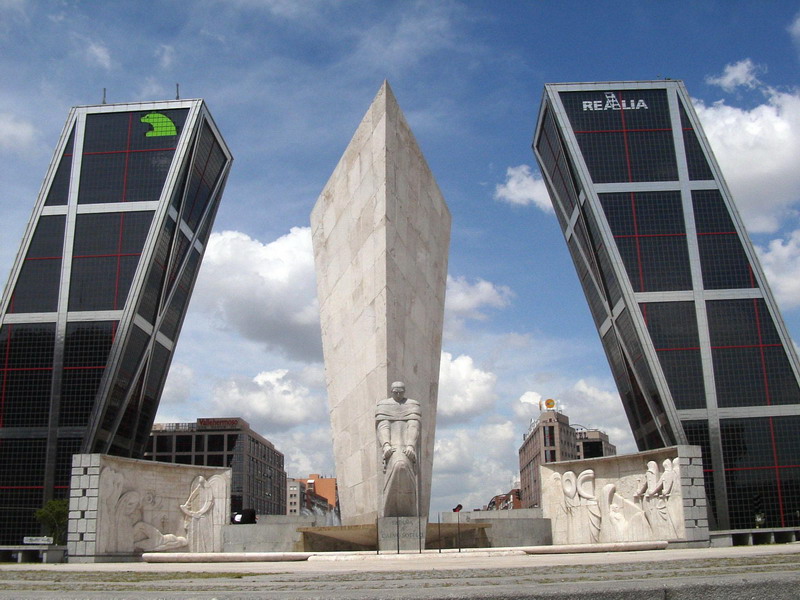 Torres Puerta Europa
Designed by John Burgee, these buildings are 115m high and are leaning with a 15-degree tilt.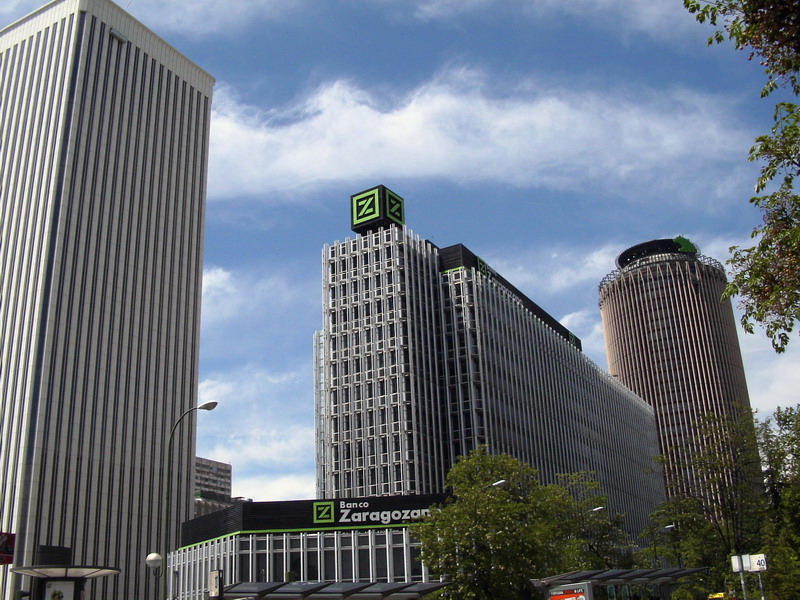 Modern buildings
Modern architecture on the Paseo de la Castellana.