Ten Pin Bowling in Austin
I can't remember who this was, but we were playing in a large group. Surprisingly, I held the highest score and I haven't played for at least 10 years.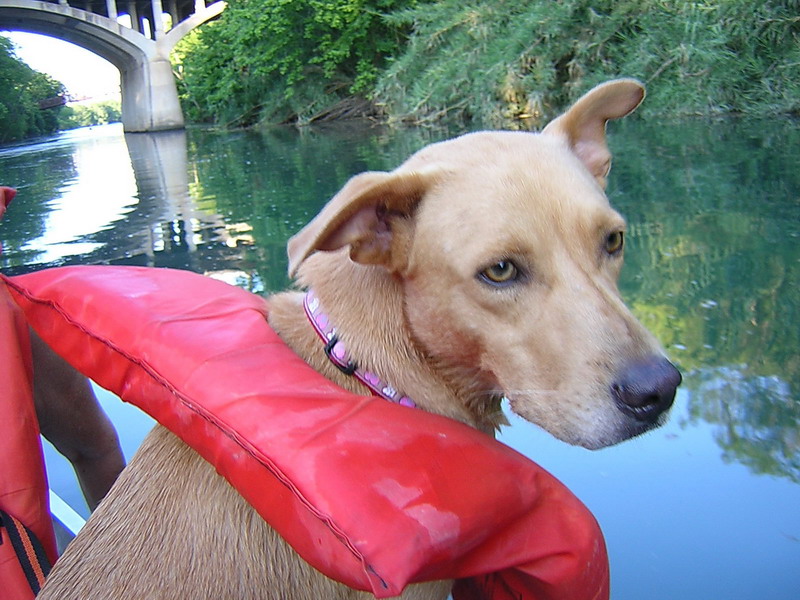 My sister's dog, Carmen on Lake Austin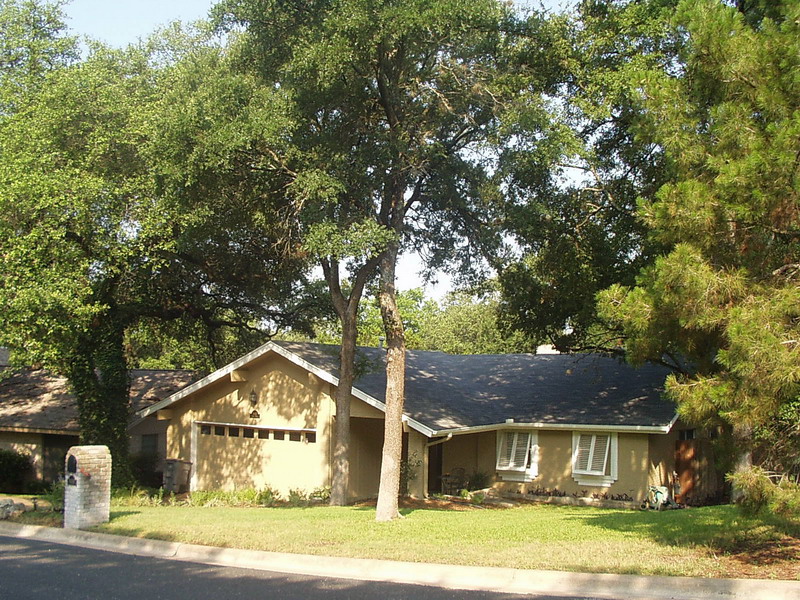 My mother's old house
A typical average-sized Austinite home on the west side of MOPAC highway.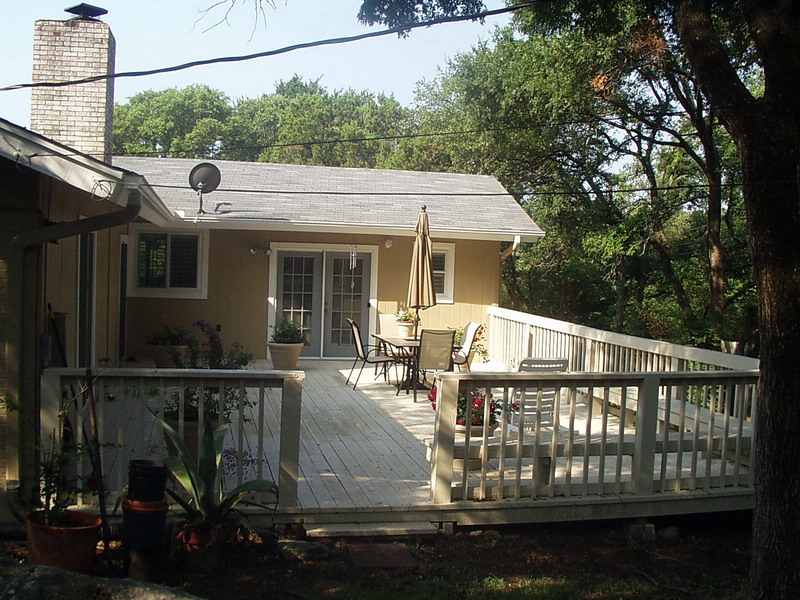 My mother's old house from the back
Bush has been bushed by Obama!
Inside the Austin Diner
I got served by a strange waitress (not pictured) who presented me with the cheque with a bizarre scribble of giraffe on the back of it. I'm not sure if she was trying to make an impression, but it was pretty weird!
Looking down Burnett Street
This is not one of the nicest looking streets in Austin. But it does have a classic Arby's sign!
Looking up the Capitol dome
Chandeliers in Capitol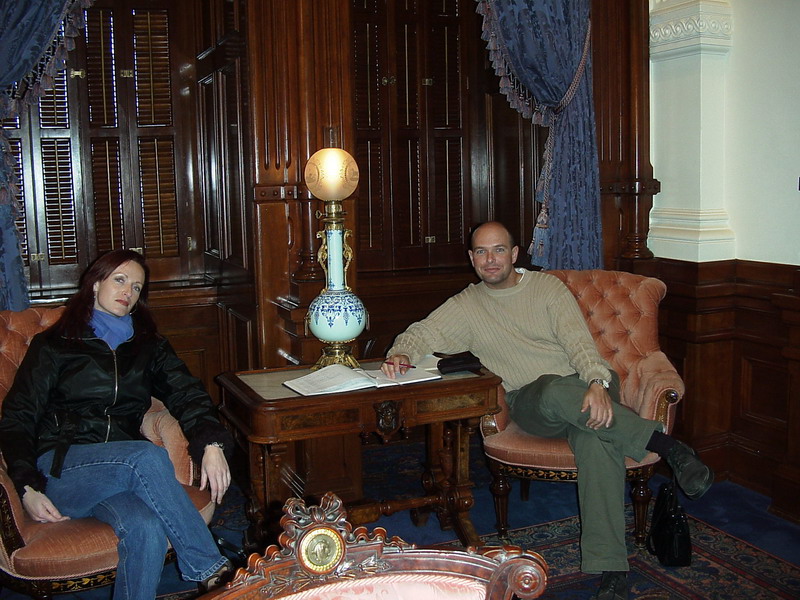 My sister and I in the Governor's office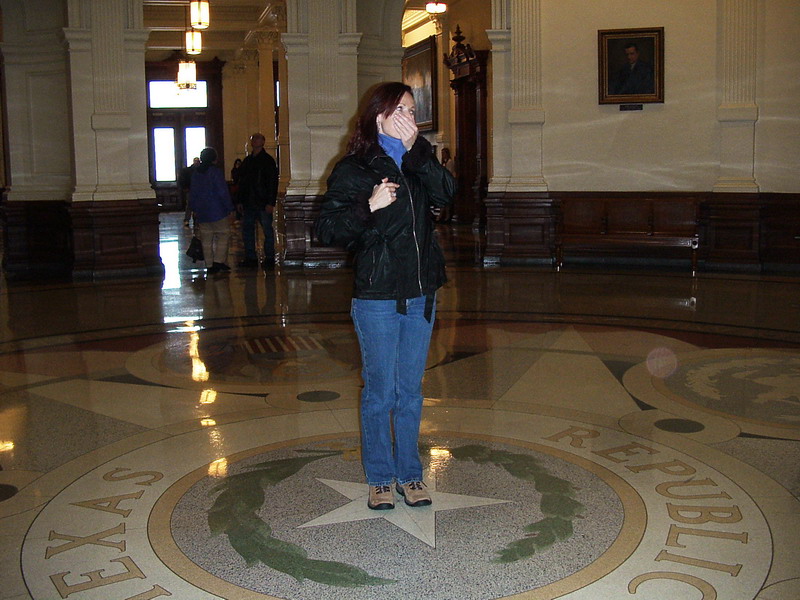 My sister in shock
If you stand in the middle and speak, the sound is amplified many times back to your ears due to the acoustics.
Old State Theater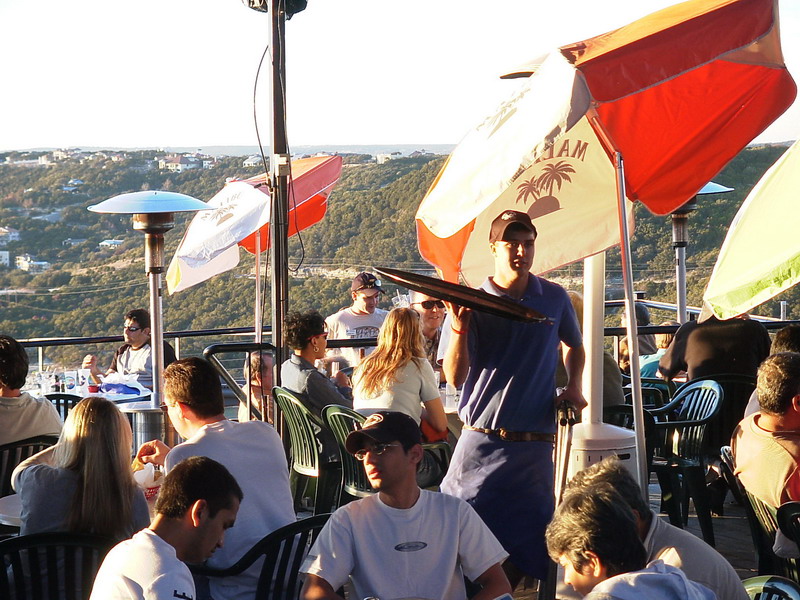 Mexican restaurant by Lake Travis
Here you can eat Mexican food and have great views of Lake Travis, the local reservoir.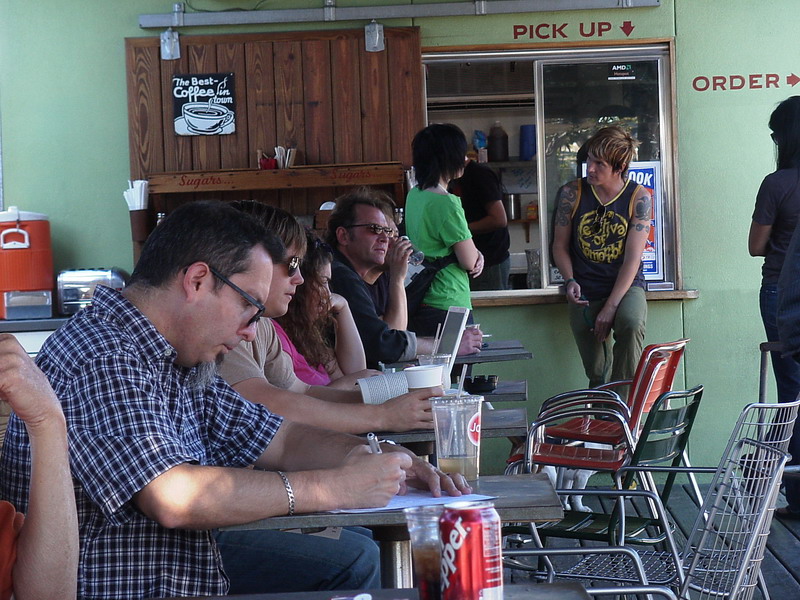 Outdoor coffee shop on S. Congress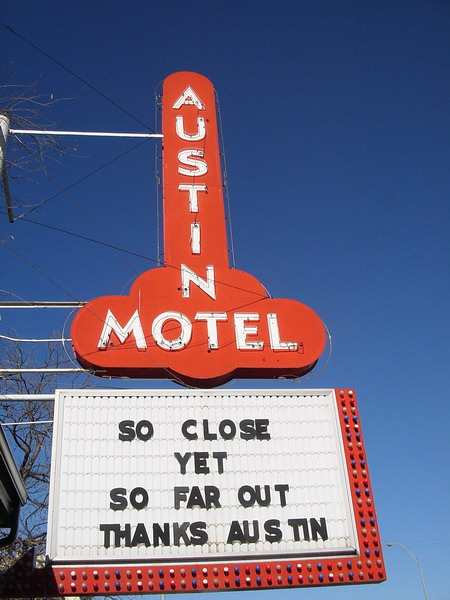 That explains Austin pretty well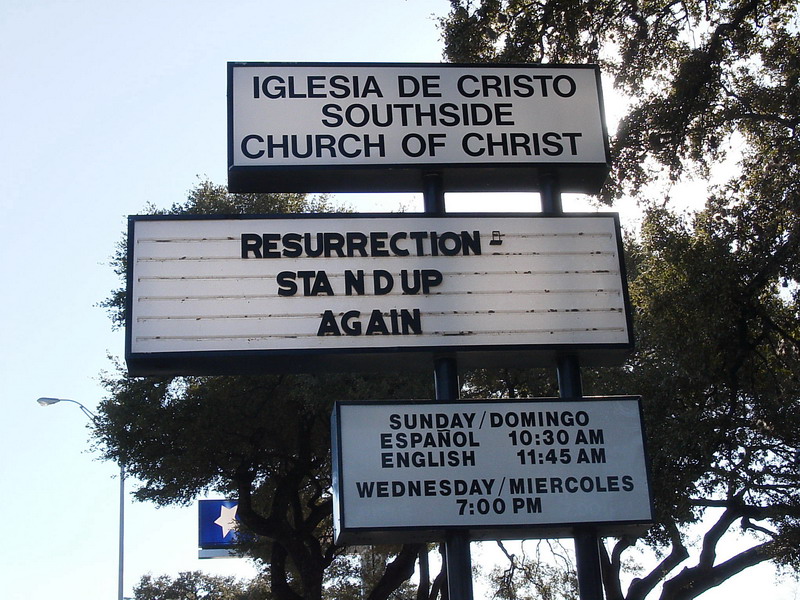 Austin has them too I'm afraid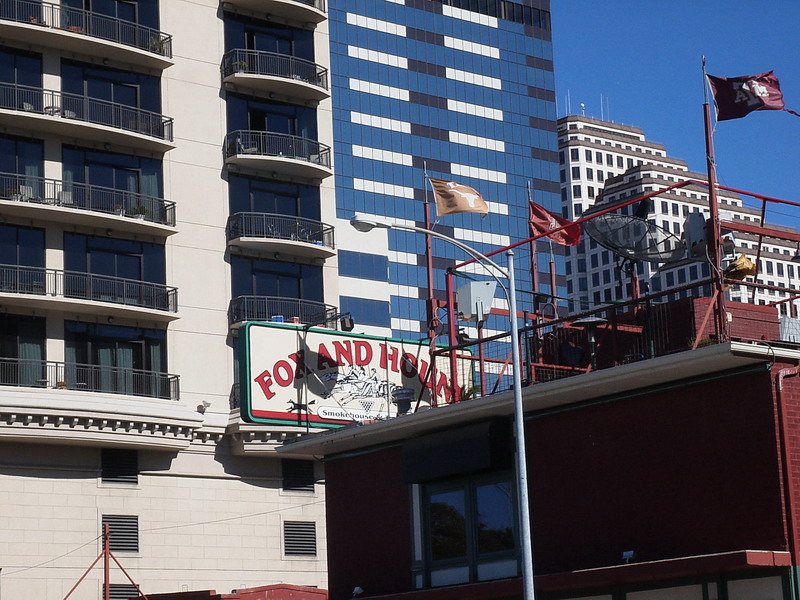 The Fox and Hounds pub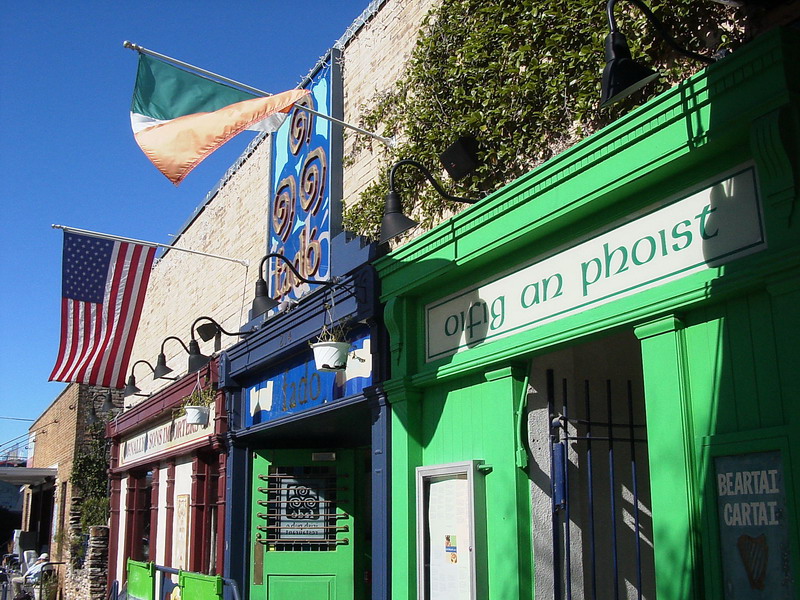 Downtown bars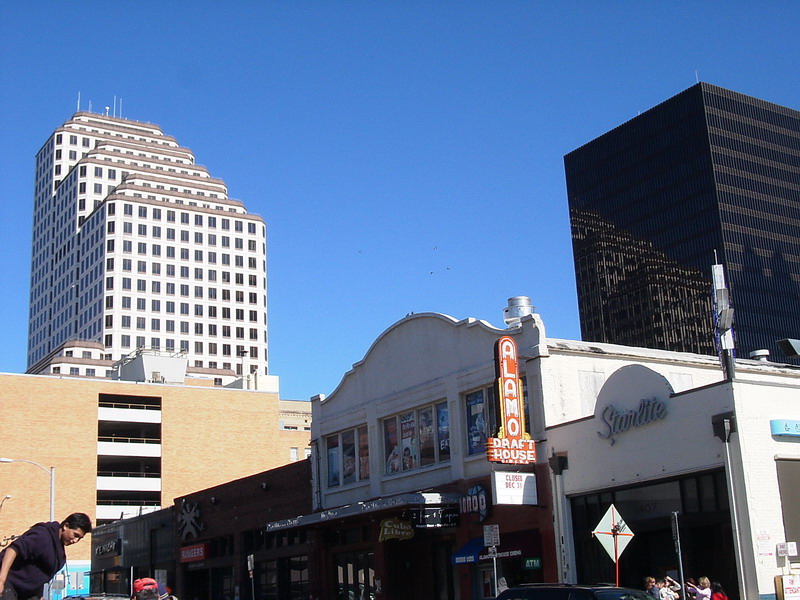 The Alamo Drafthouse
Great place. The Alamo Drafthouse is a small chain of cinemas where you can order food and drink while you watch the film. Sometimes, this Alamo has special nights. For instance, we watched some weird Japanese compilation of clips and adverts complete with a presentation by the person who put it all together before the feature.
I believe this is a bar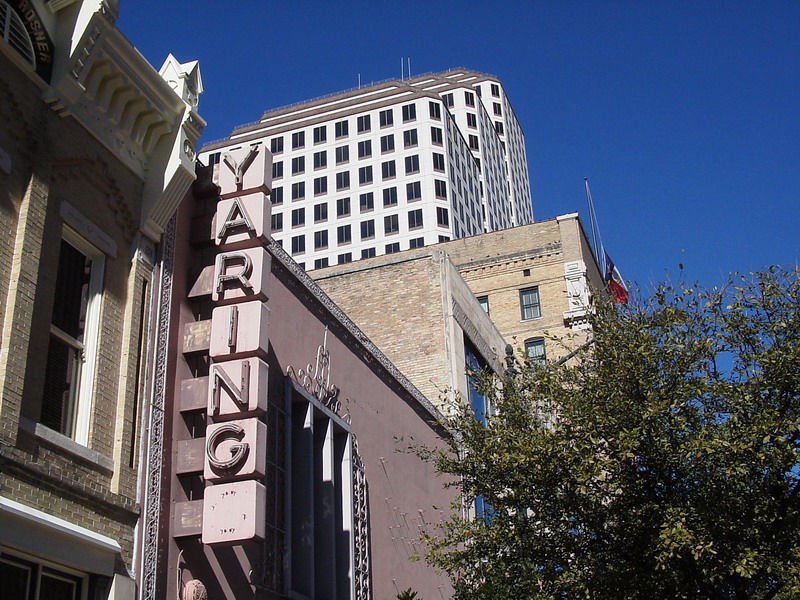 Downtown Austin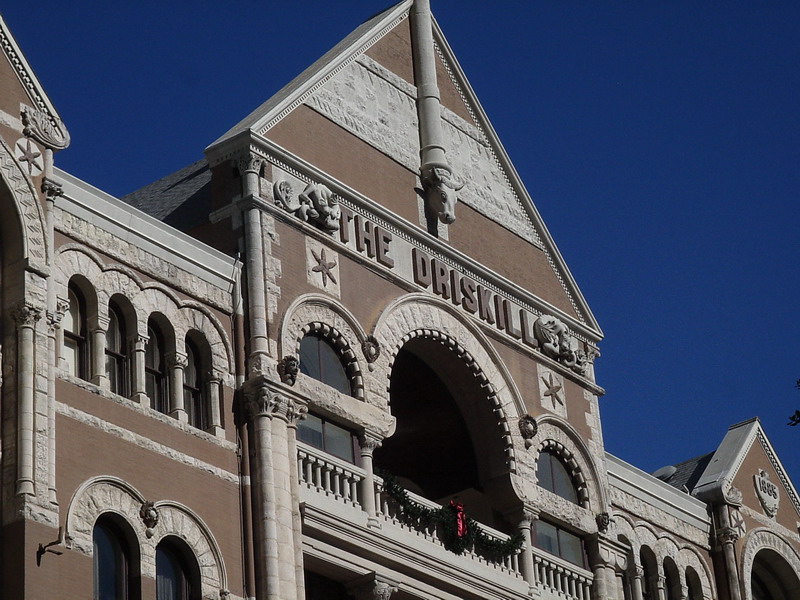 The Driskill
Sadly, I don't have any decent shots of inside this establishment. It's a fancy hotel with a nice restaurant and bar. If you're from San Diego, it's the equivalent of the Coronado Hotel.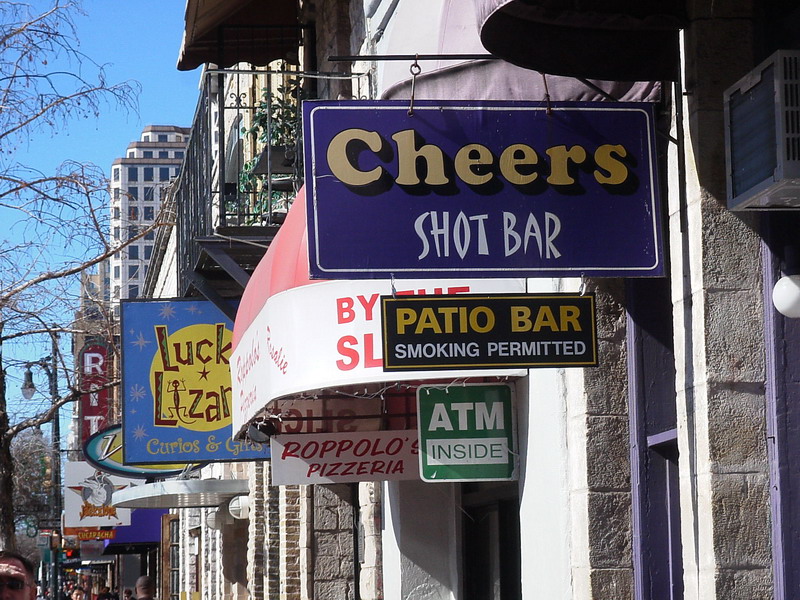 6th Street
On this street, you can do a proper pub crawl. It's also teeming with live music. Very 'studenty' though.
Alternative lounging?
'Johnny Cash'
For those who understand the reference!
No cucumber sandwiches and tea?
Well. Not at this Ritz anyway!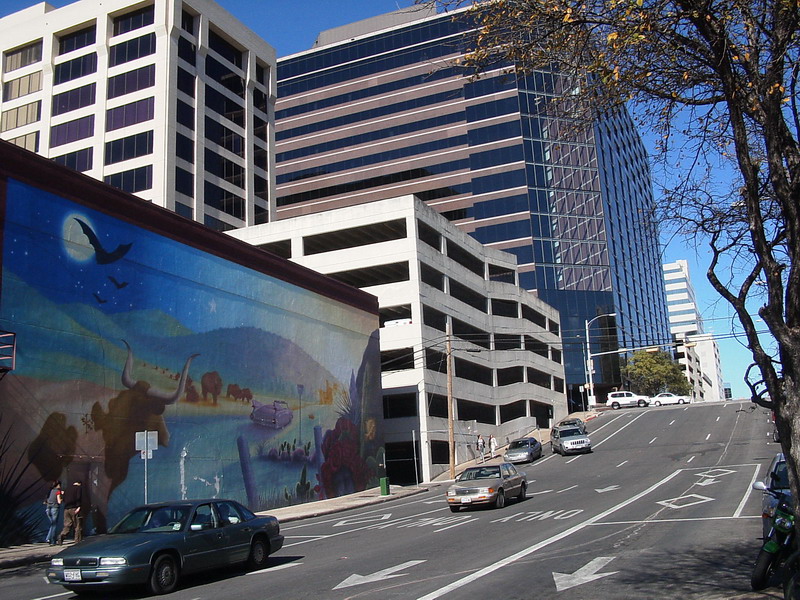 Downtown one-way street and mural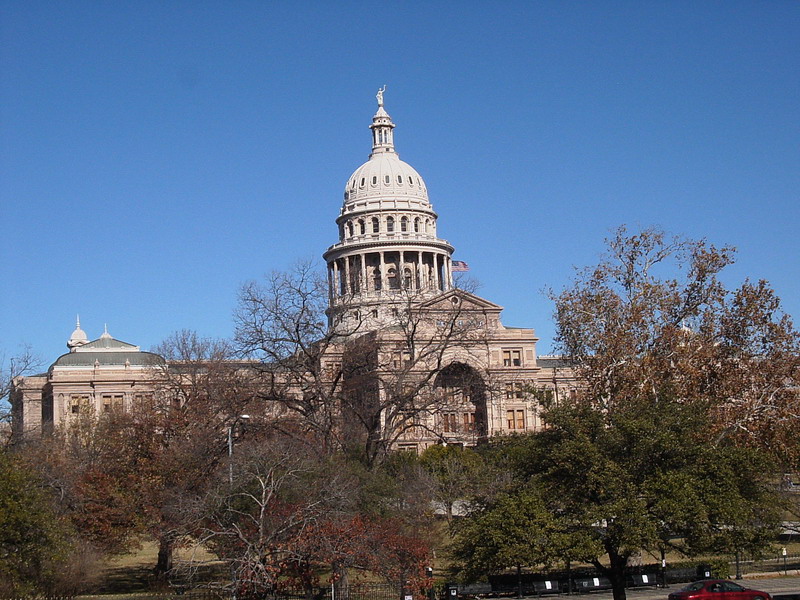 The Texas Capitol
 Governor's House